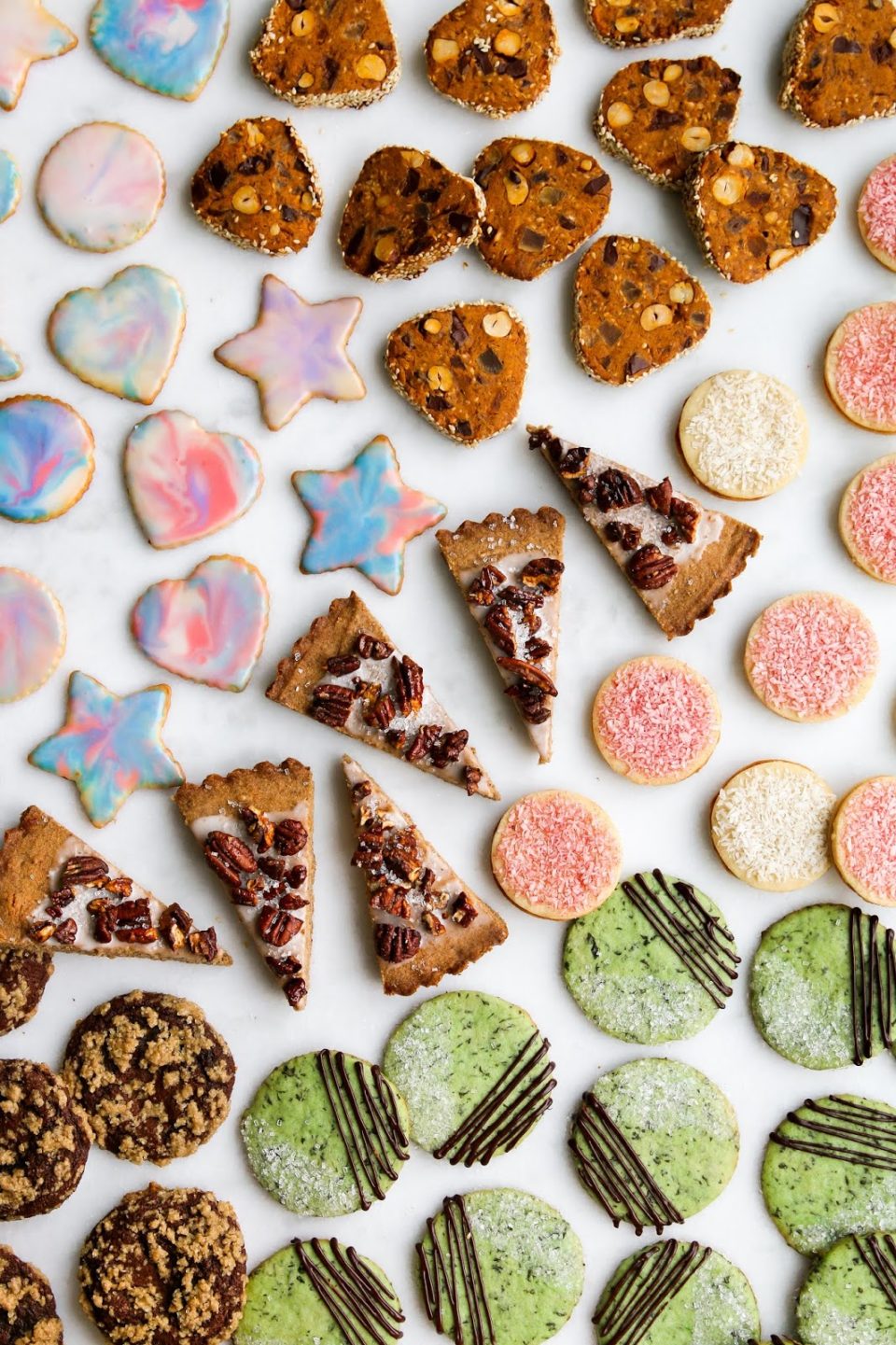 Favourite YouTube channel? Bon Appetit. Favourite podcast? Bon Appetit. Favourite Best New Restaurants list? Bon Appetit. Favourite holiday issue? You guessed it — Bon Appetit. I am typing this while I am wearing my Molly Baz t-shirt and if you look at the opened tabs on my computer, you will see that I have this cranberry-lime pie bookmarked and I am trying to fit this double-crumb crumb cake into my December baking schedule. If it was not already apparent, I am obsessed with everything BA. I make a lot of their recipes throughout the year (exhibit A, B, C), but my favourite recipes to make are usually from their December/January holiday issue. I bake a few of their dessert recipes every holiday season but last year I decided to make all my favourite BA cookie recipes in one day. I ended up with something over-the-top like this and was extremely flattered when BA reposted it onto their account.
This year's holiday issue features cookies that are a bit different than the typical festive shortbread and sugar cookie. The cookies are not covered with green and red sprinkles and there is no sanding sugar to mimic the sparkle of snow on a cookie. This year's BA holiday cookies are inspired by flavours of different cultures (think coconut dulce de leche and ancho chile spice) as well as modern takes of classics (a bright green minty black-and-white cookie). These are such fun cookies to add to any holiday cookie swap and are definitely strong contenders for any holiday bake-offs.
They just shared on the recipes for this year's holiday cookies, so you should add these to your holiday baking list:
The butter cookie is the best blank canvas and is extremely simple to make. The tie dye icing is a classic royal icing and the best part about these cookies is that no two cookie will look the same.
Triangular slice-and-bake cookies that have a stained-glass effect from dried fruit, chocolate, and hazelnuts. The ancho chile and sesame add savoury elements to these cookies.
Maple-syrup-glazed pecans are in two different parts of this cookie — in the dough and sprinkled on top with sanding sugar.
*This one was my favourite!
Alfajores with Coconut Dulce de Leche
The traditional South American honey-almond cookie gets a tropical twist thanks to a oconut dulce de leche filling and shimmery, brightly dyed coconut flakes on the top of the cookies.
Rye flour pairs with molasses and ginger in both the deep, toasty batter and the crunchy streusel topping. The result is something like gingerbread, but softer and much more flavourful.
Black-and-White-and-Green Cookies
A play on two classics: the Thin Mint and New York City's iconic black-and-white cookie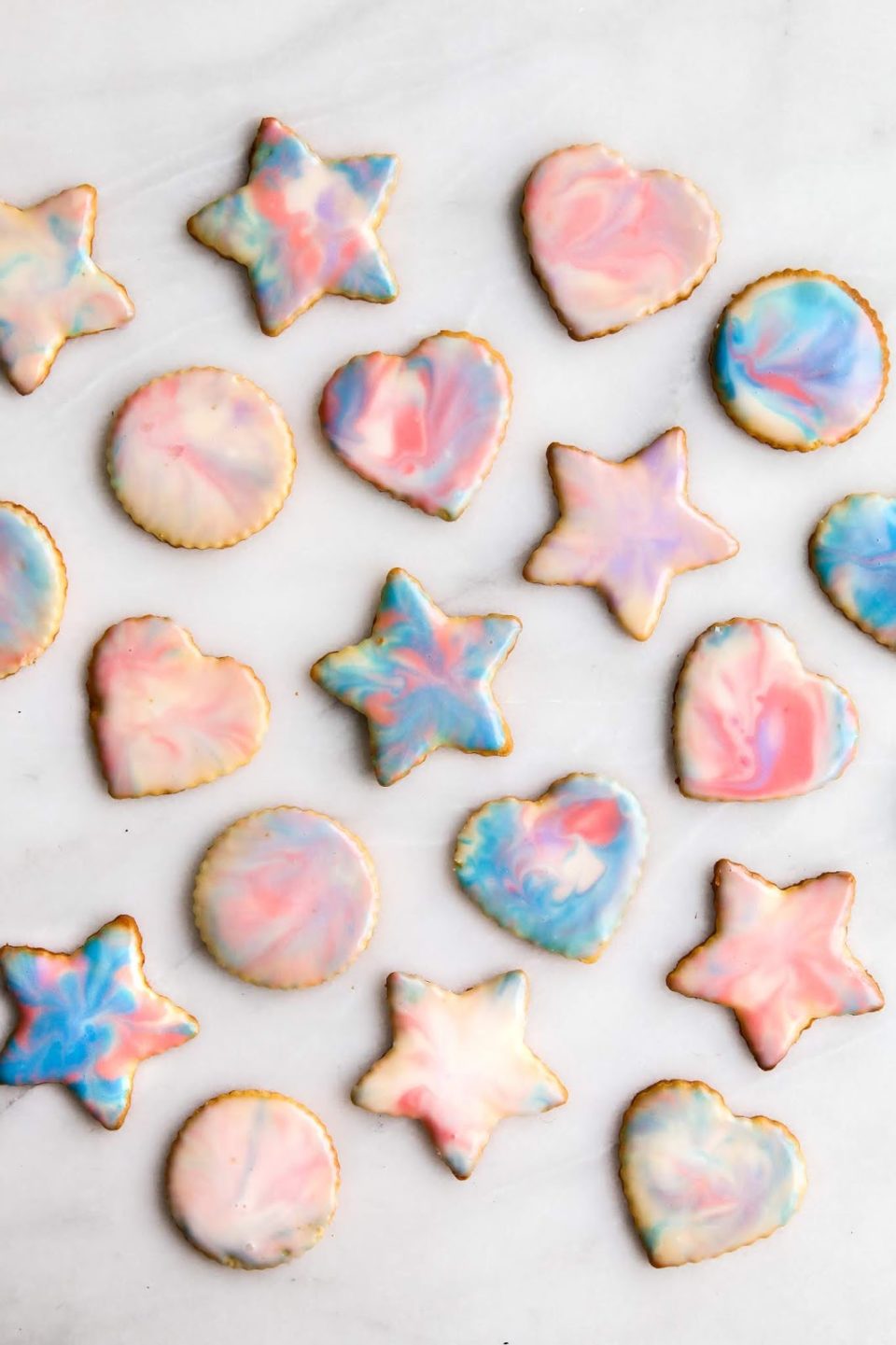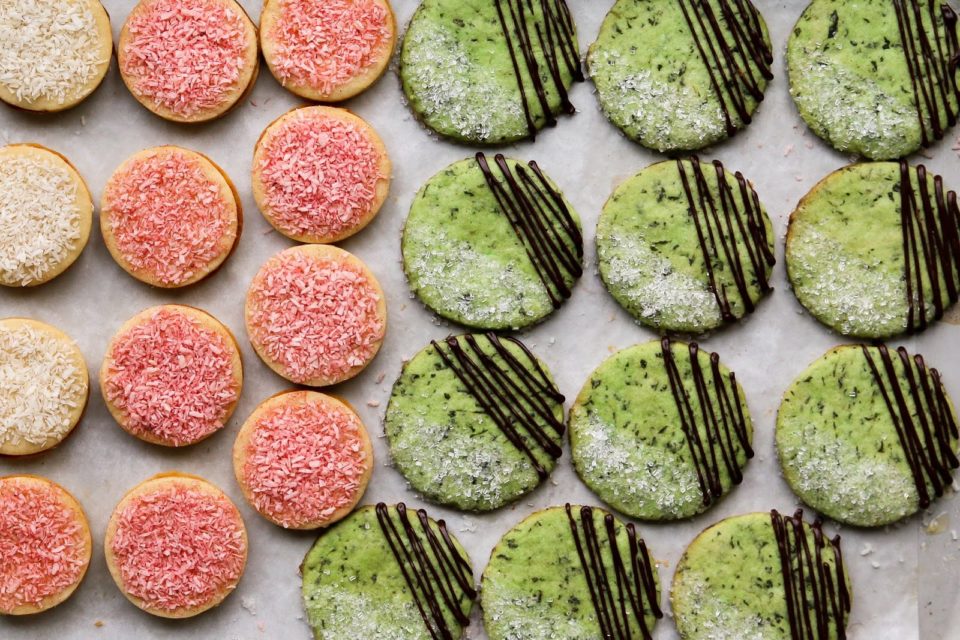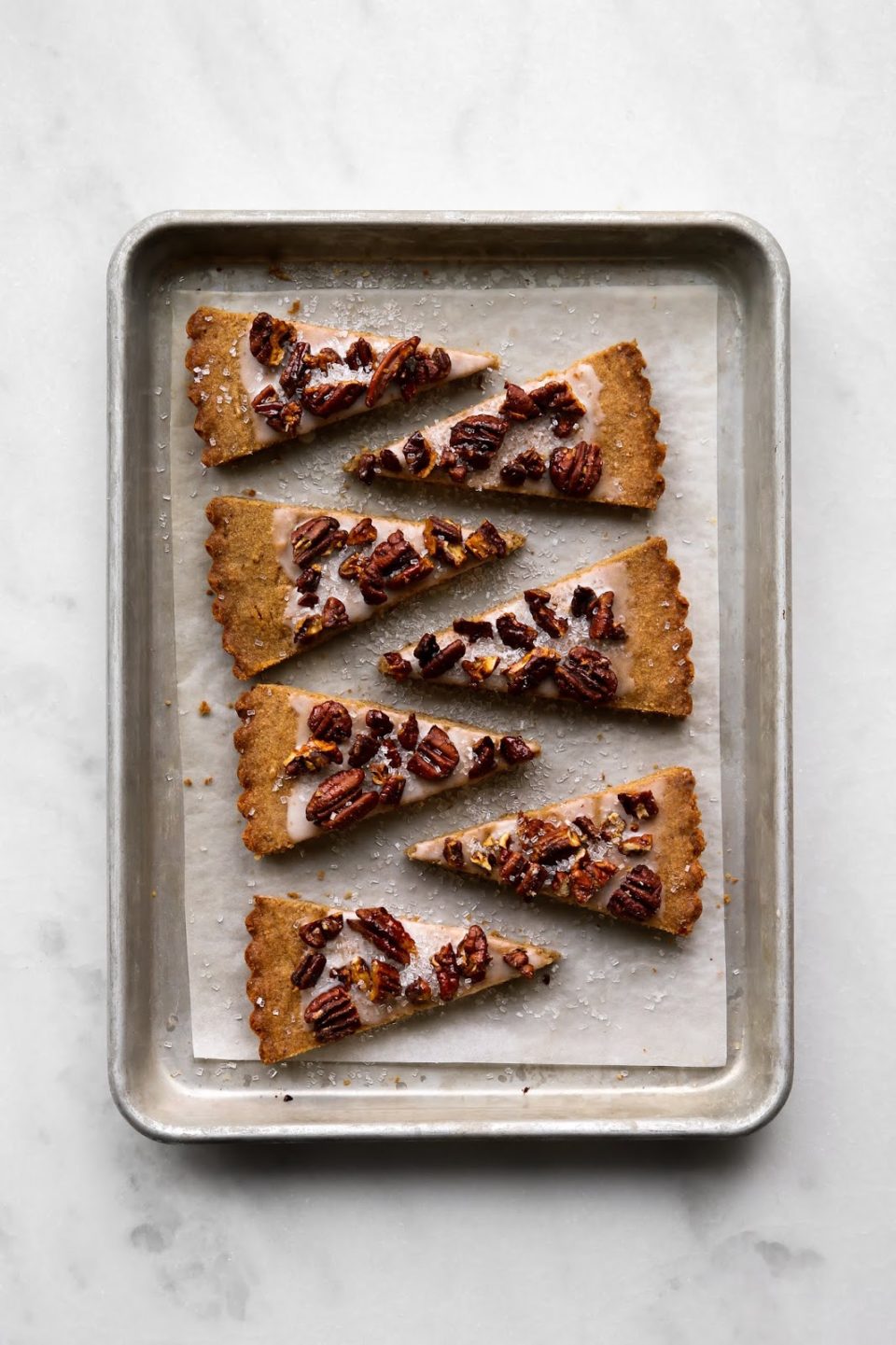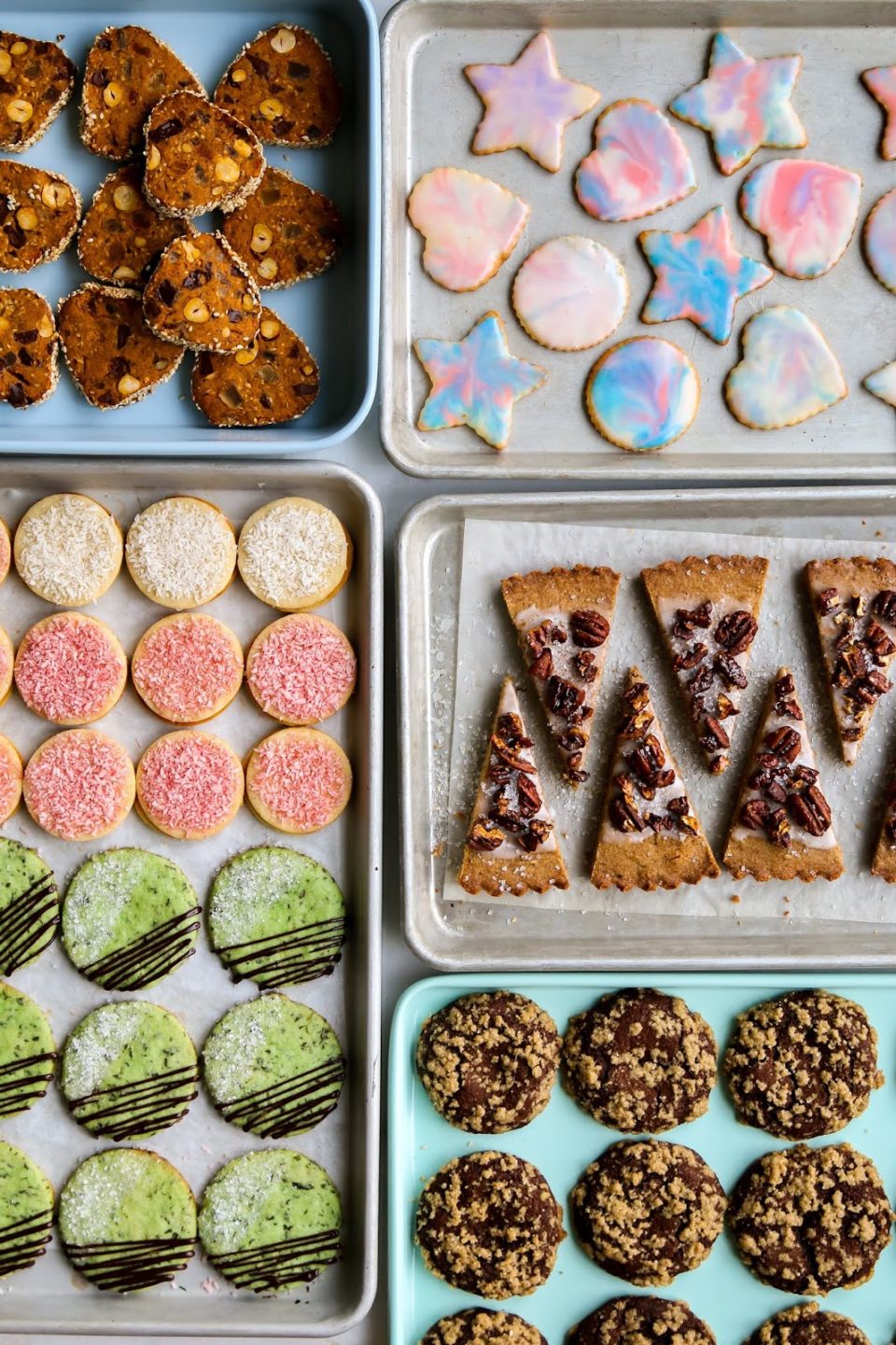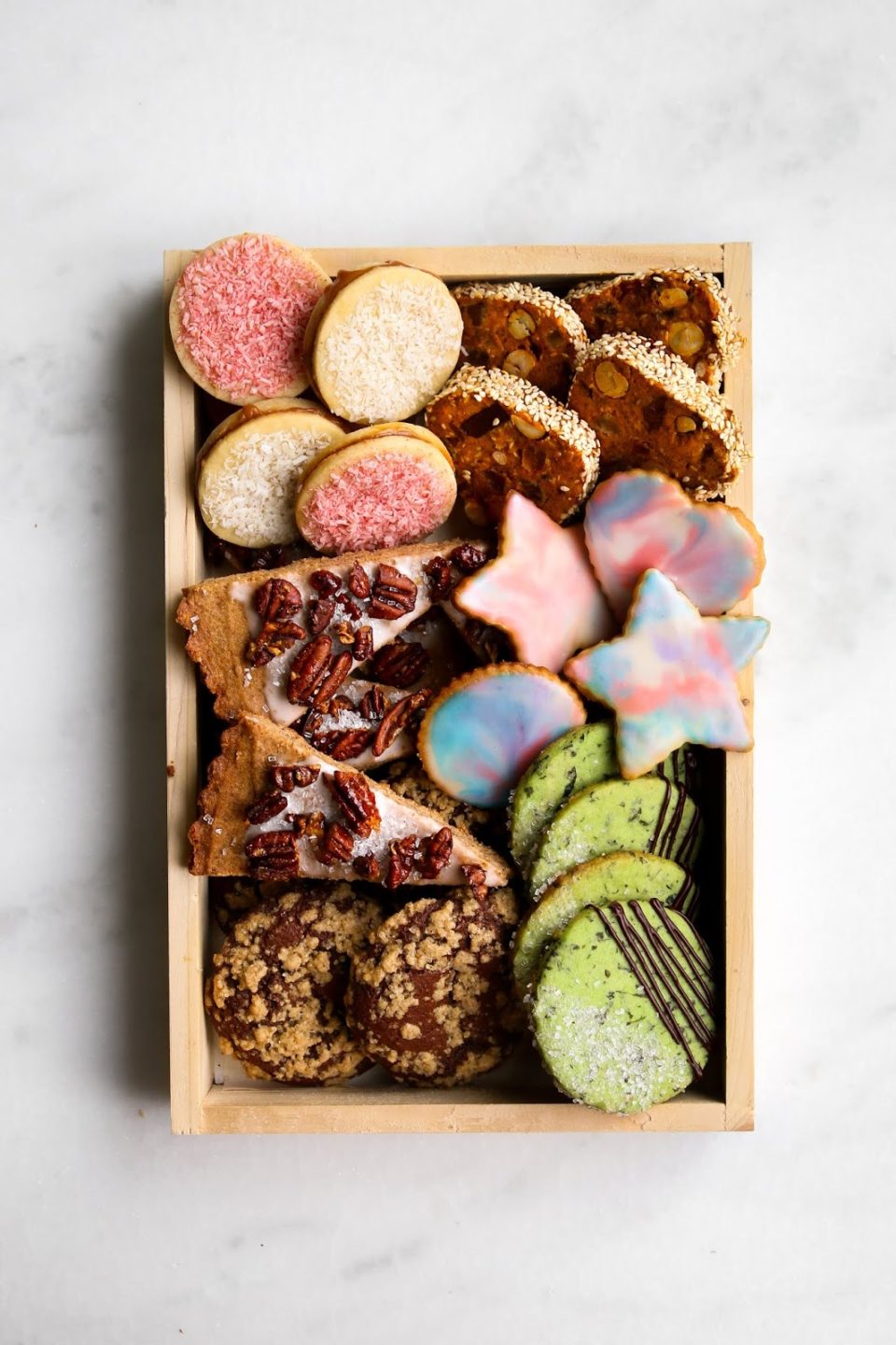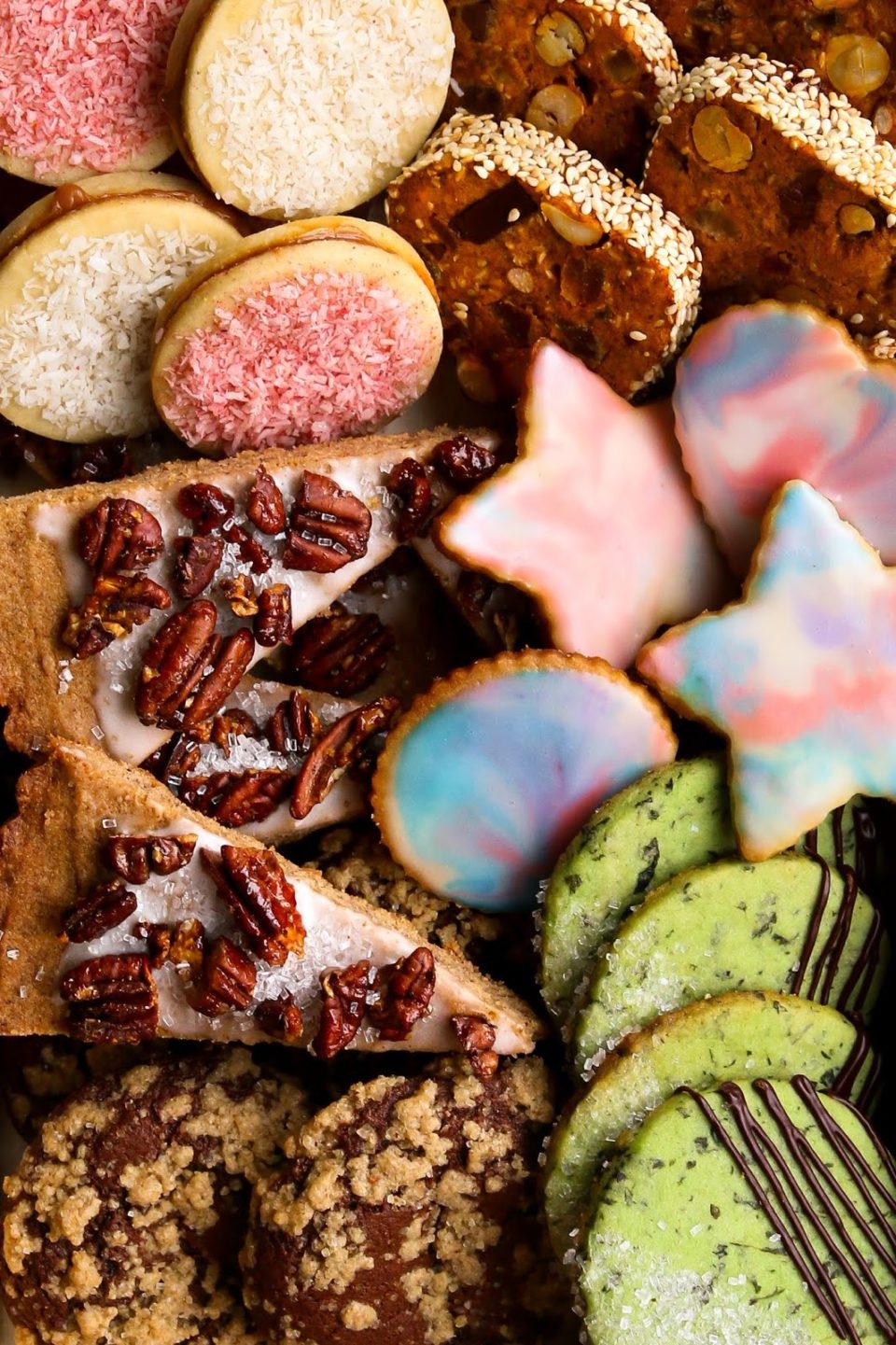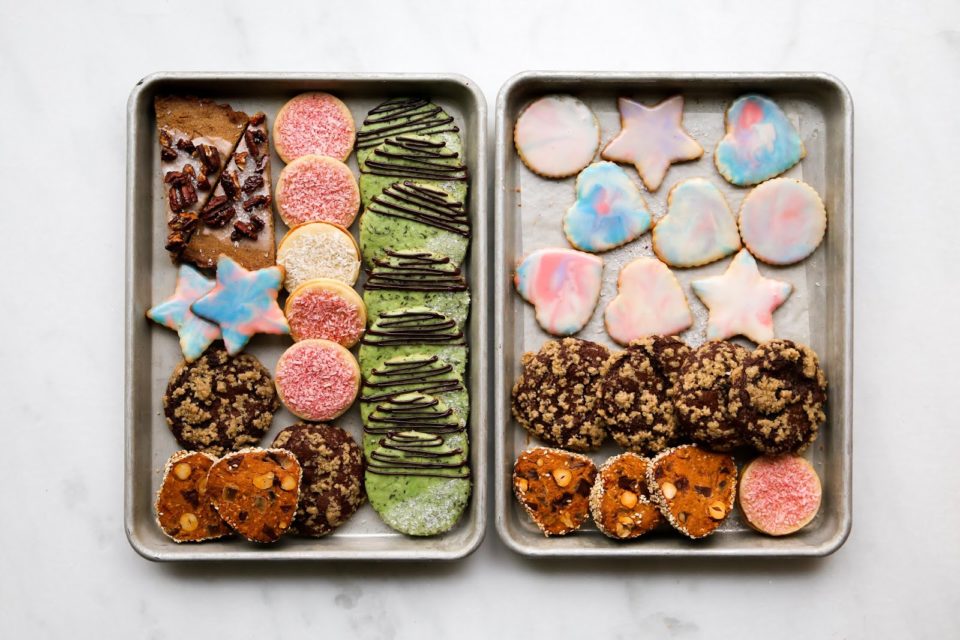 Happy baking and happy holidays!