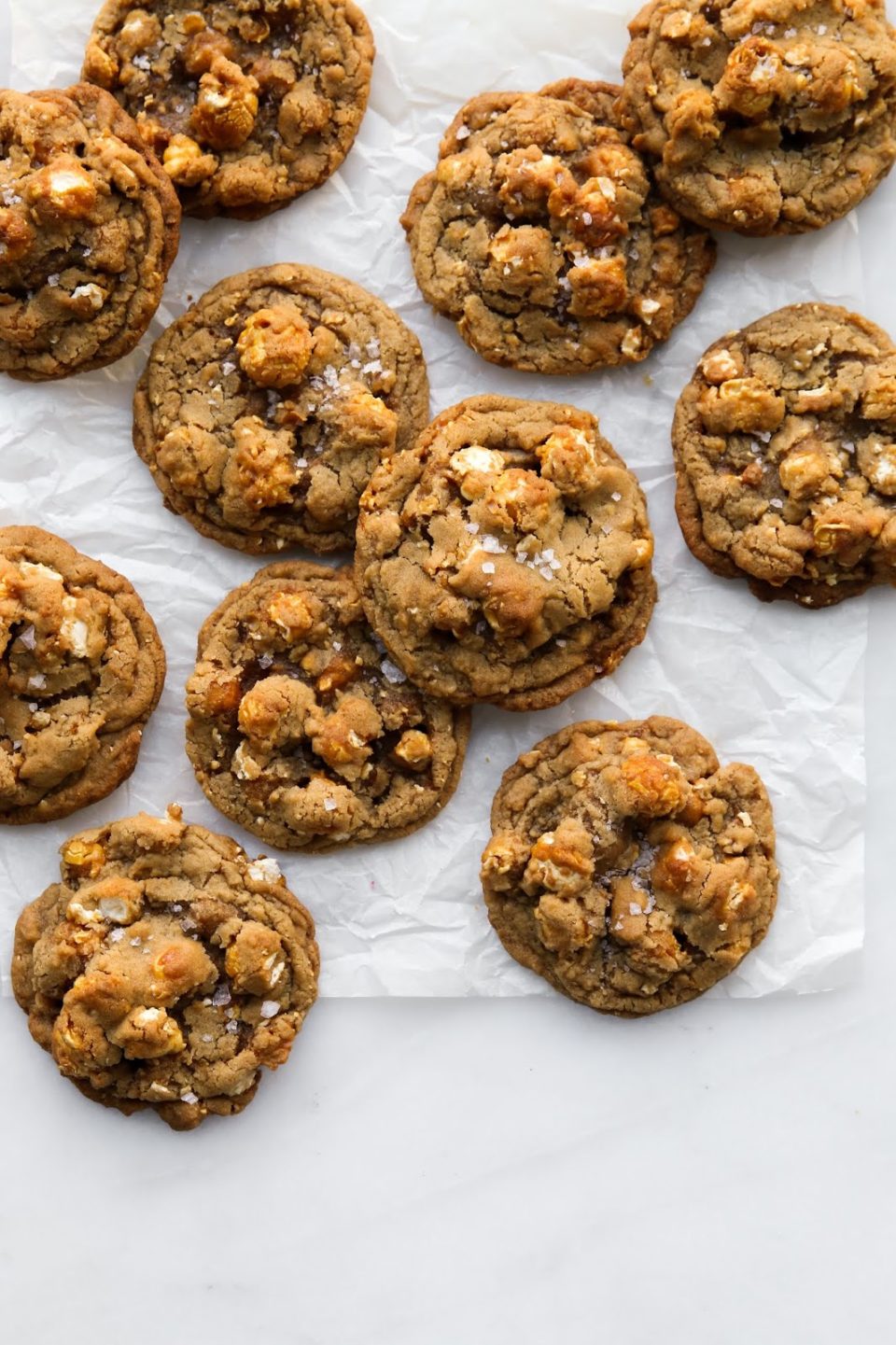 My favourite season of the year is cookbook season. It falls somewhere between Fall and Winter and it is the time when many highly-anticipated cookbooks are released. I had barely finished flipping through Michelle's new book when my copy of Pastry Love by Joanne Chang arrived in my mailbox. I own and love Joanne's other cookbooks so I knew Pastry Love would be another great one to add to the collection. In case you are not familiar with Joanne, she is known more formally as the owner of Flour Bakery and James Beard Foundation Award winner for Outstanding Baker, and less formally as the queen of sticky buns. What makes this book so special is that it features recipes for many things she could not serve in the setting of a bakery, but still delicious recipes nonetheless.
When flipping through this book that is divided into chapters like 'I Knead Bread,' 'Easy as Pie,' 'Time to Show Off,' and 'I Made This for You,' I gravitated towards a recipe that is simpler but just as eye-catching as the rest. Jessi's Caramel Popcorn Cookie recipe in the 'Afternoon Pick-Me-Up' chapter produces a cookie is equally crispy, chewy, sweet, salty, and everything you would ever want in a cookie. The amount of caramel popcorn you add to this cookie dough is a-l-a-r-m-i-n-g. It calls for six full cups of popcorn and I thought I misread the recipe and that my mixer would spew it all back out at me. When it was time to add the caramel corn, I had the mixer on the lowest setting possible (this is key!) and added the six cups, one cup at a time. My cookie dough with popcorn looked more like popcorn with a side of cookie dough but they turned out so perfectly. The edges are crispy, the centres are chewy, and the caramel popcorn studded throughout the cookie adds such great texture and flavour to the cookie. A generous amount of flakey sea salt tops this cookie, just as it should any cookie. I made the lemon sugar cookies with lemon glaze shortly after these popcorn cookies came out of the oven and I have the Japanese cotton cheesecake bookmarked as my next recipe to try.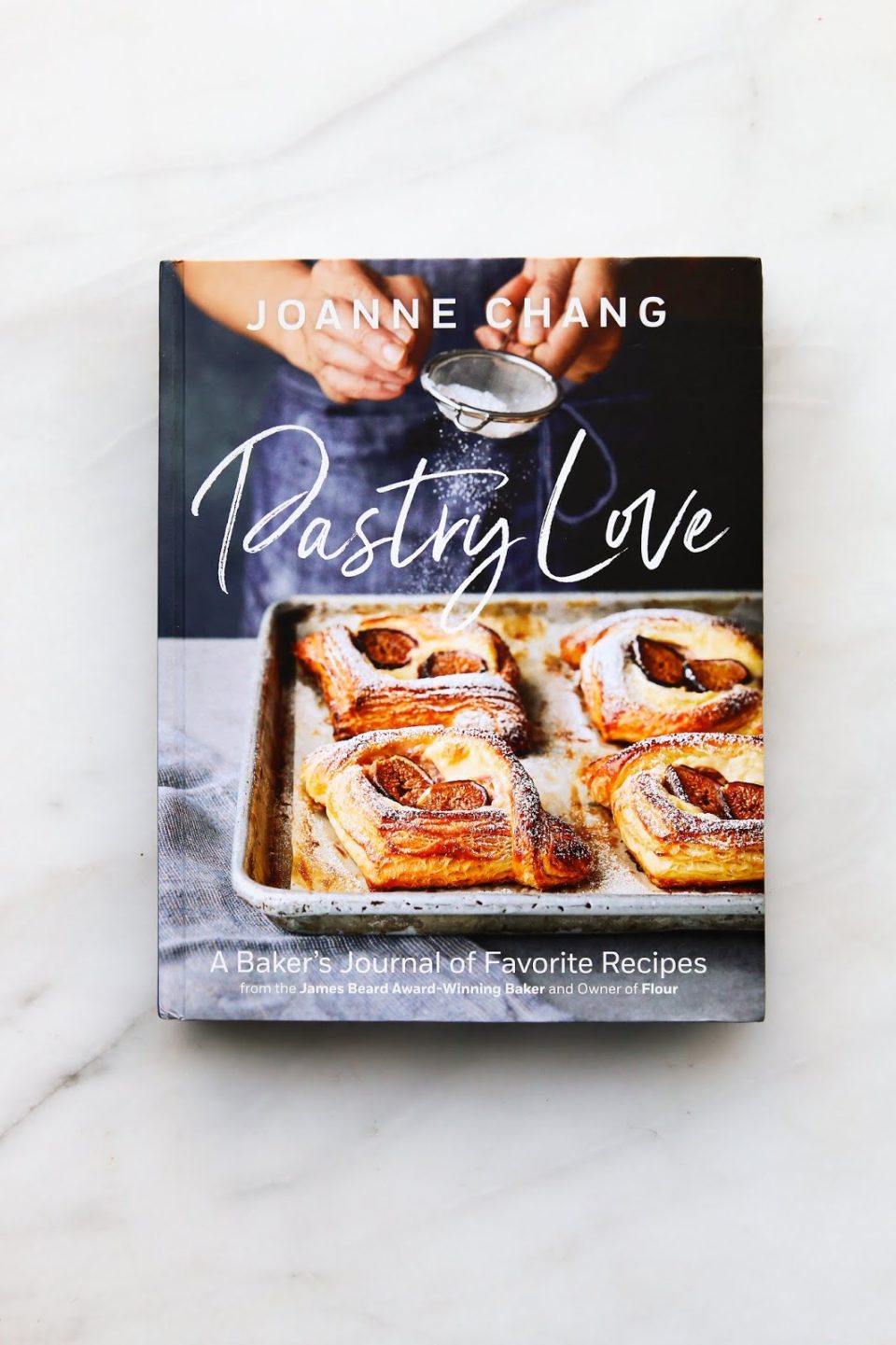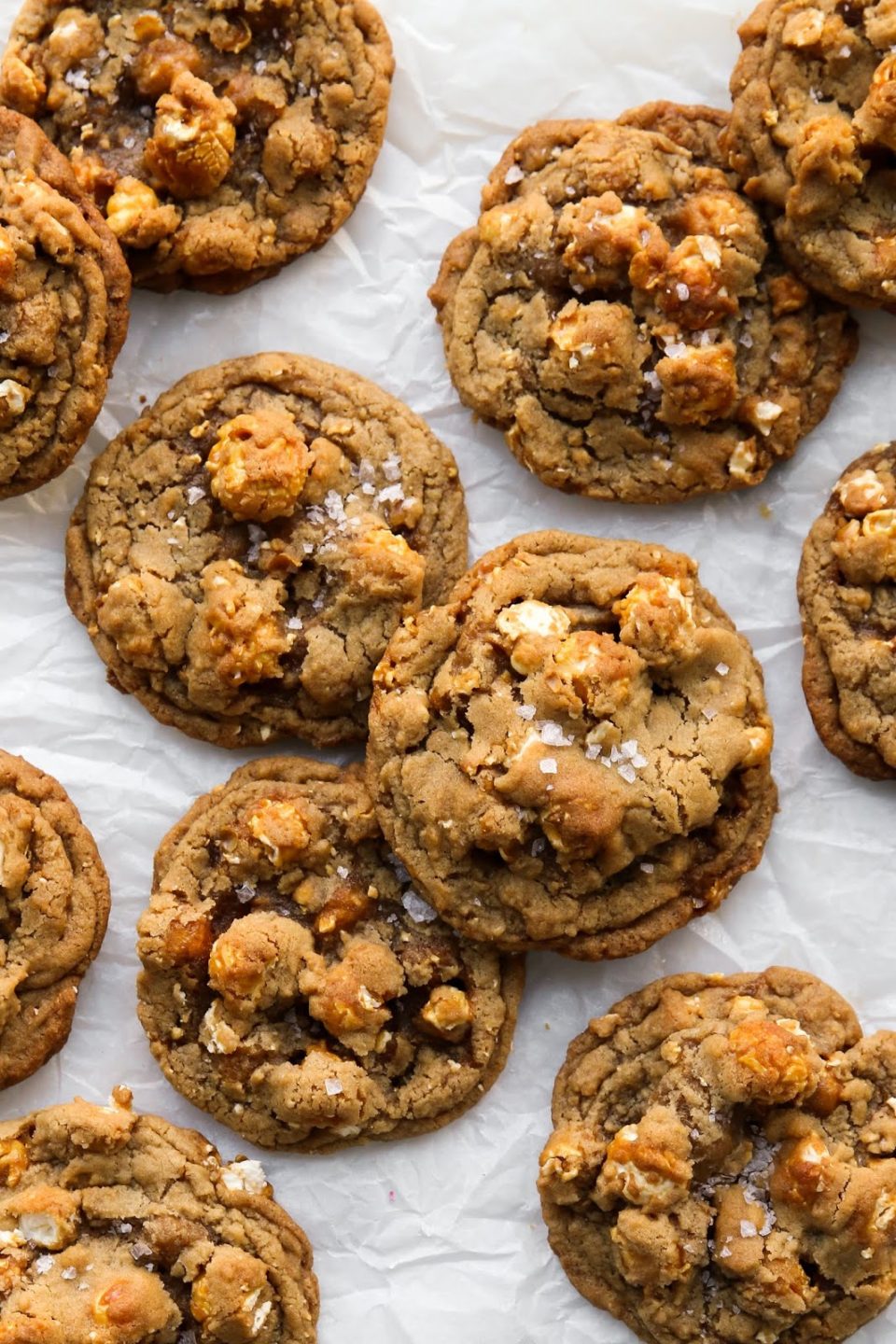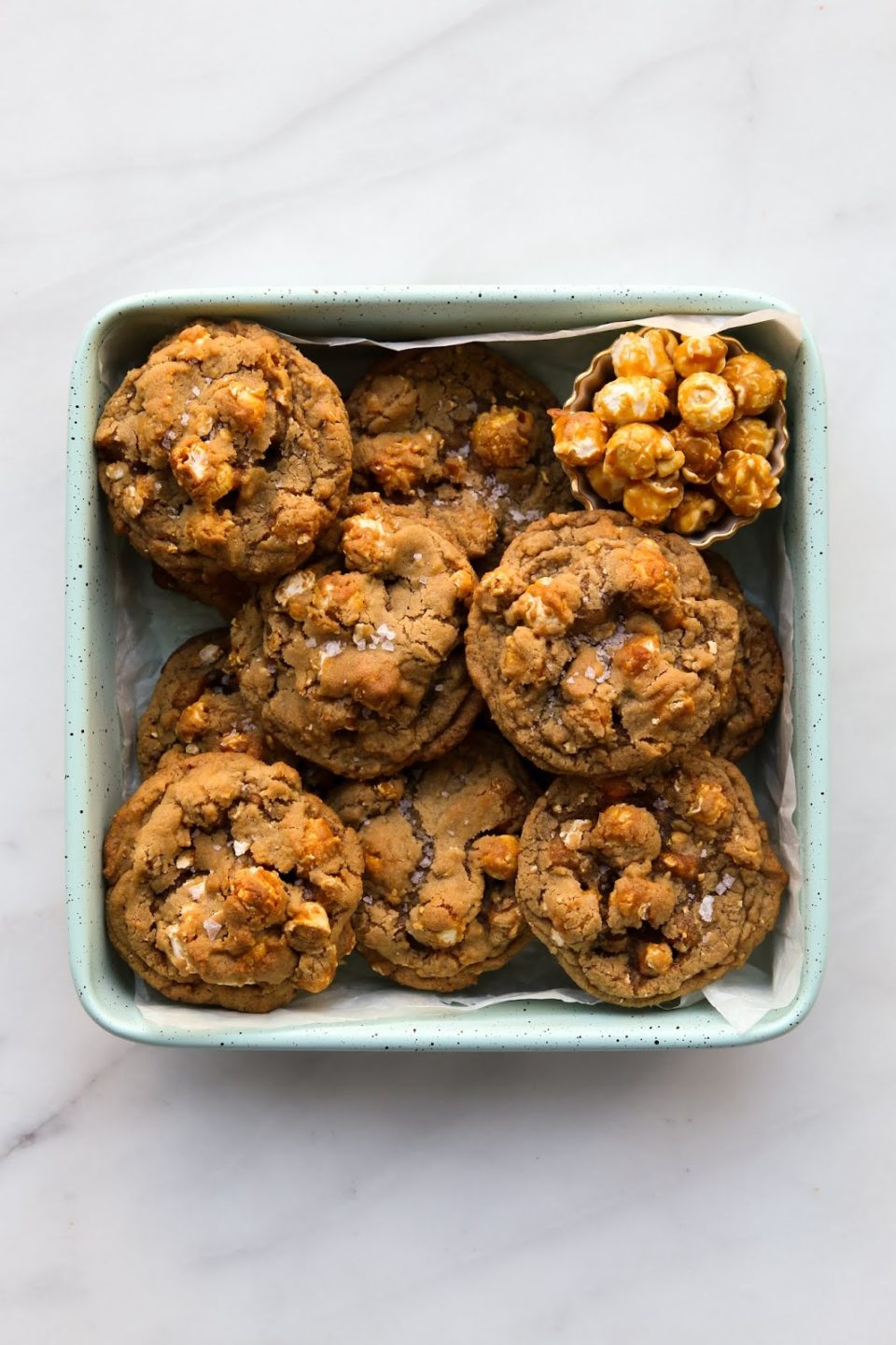 Happy baking!
Ingredients
1 1/3

cups

firmly packed light brown sugar

14

tablespoons

unsalted butter

,

at room temperature

1

large egg

,

at room temperature

2

teaspoons

vanilla extract

2

cups

all-purpose flour

I teaspoon baking powder

1/2

teaspoon

baking soda

1

teaspoon

kosher salt

6

cups

caramel popcorn

,

homemade or store-bought

Flakey salt

,

to sprinkle
Instructions
Preheat the oven to 350°F and place racks in the centre and bottom third of the oven. Line two baking sheets with parchment paper and set them aside.

In a stand mixer fitted with a paddle attachment, beat the brown sugar and butter on medium-high speed until light and fluffy, about 5 minutes. Reduce the speed to low and add the egg and vanilla. Beat until combined.

In a separate medium bowl, stir together the flour, baking powder, baking soda, and 1/2 teaspoon of the salt. Add the flour mixture to the butter mixture and beat until just barely combined. Add the popcorn and mix on low until the popcorn is fully incorporated. (At this point the batter can be stored in an airtight container in the refrigerator for up to 1 week.)

Drop large rounded spoonfuls of the batter onto the prepared baking sheets, leaving about I inch between them. Sprinkle the cookies evenly with the remaining 1/2 teaspoon salt. Bake for 12 to 15 minutes, rotating the baking sheets and switching their positions midway through the baking time, until the edges are golden brown and the centres are set. Remove from the oven and let cool on the baking sheet on a wire rack.

The cookies can be stored in an airtight container at room temperature for up to 3 days.
Notes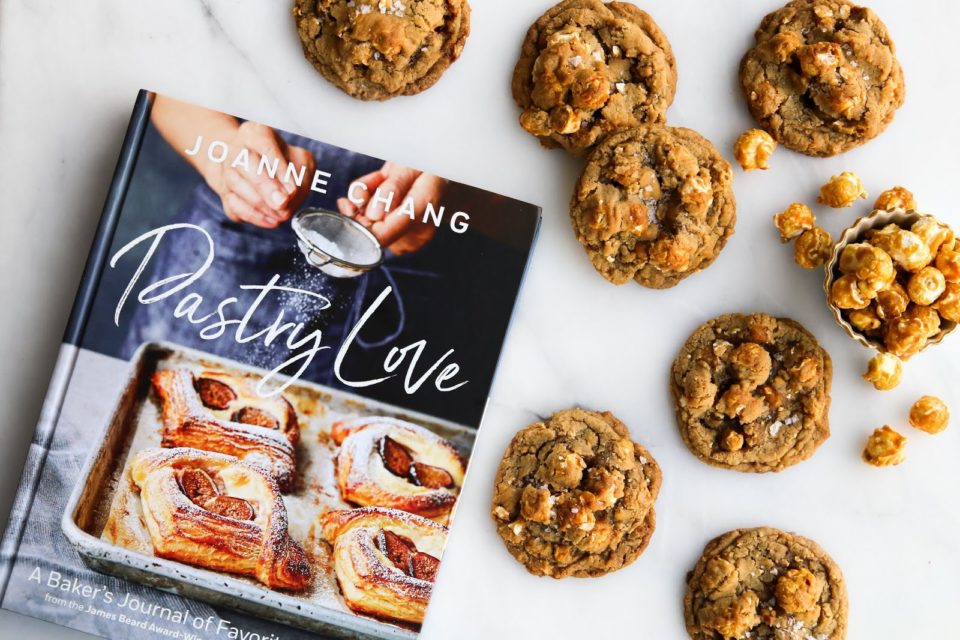 Congratulations on the new book, Joanne!
Reader Interactions