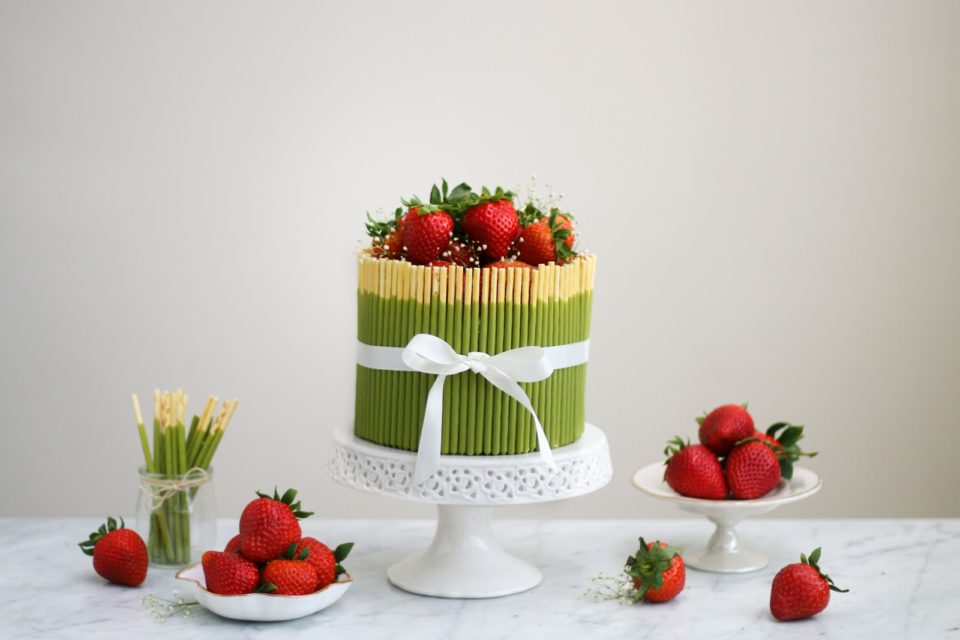 It is not a naked cake, I know. It is not excessively decorated with flowers, I also know. We are just taking a small break from your regularly scheduled programming. Do not worry. We are still in a place where butter usage is highly encouraged and cake is extremely delicious. I emphasize the word delicious because matcha is used. AIYA Matcha is used and there is a sweetened red bean paste. There are also matcha Pocky sticks you can munch on while you are decorating the cake. Not too terrible of a disruption from regularly scheduled programming, right?
Matcha has always been one of my favourite flavours. I feel like everyone has a flavour they always gravitate towards – whether it is vanilla or chocolate or salted caramel, mine has always been matcha. It is the complex flavour of matcha that keeps me going back for more. It is vegetal, it is clean, it is bitter, but it also has the most unique sweetness that balances the aforementioned flavours out. Previously I have combined the flavours of matcha and black sesame but this time I am using the classic combination of matcha and red bean. There are two layers of buttery matcha cake. Just matcha, because we want to let it shine. The two cake layers sandwich a smooth and lightly sweetened red bean paste. It is the covered with a simple whipped cream to lighten it up. And matcha Pocky…because Pocky is always fun. If you are not a big Pocky fan, you can always skip it, but you might just get some slight judgement from me for not liking these coated biscuit sticks.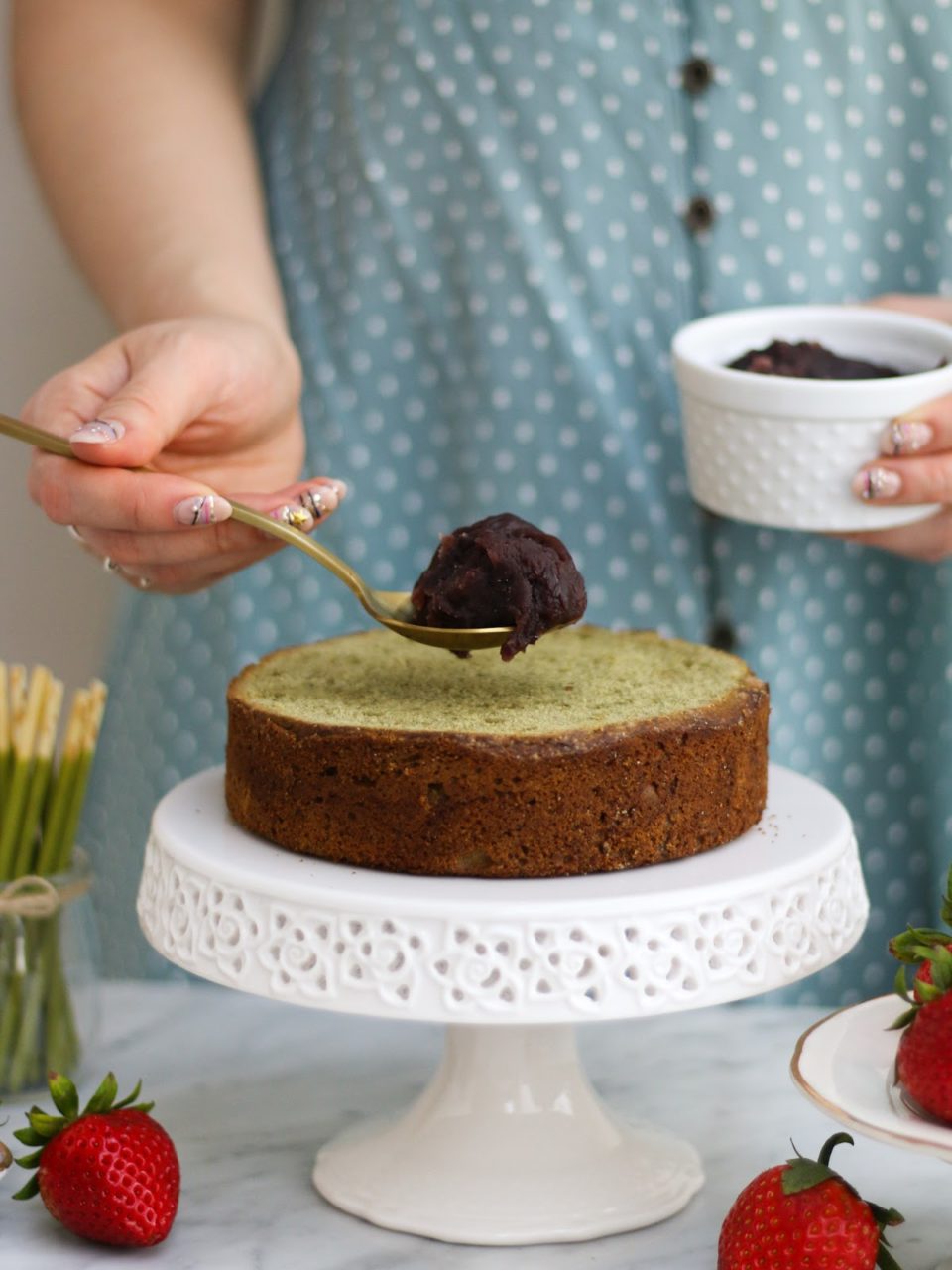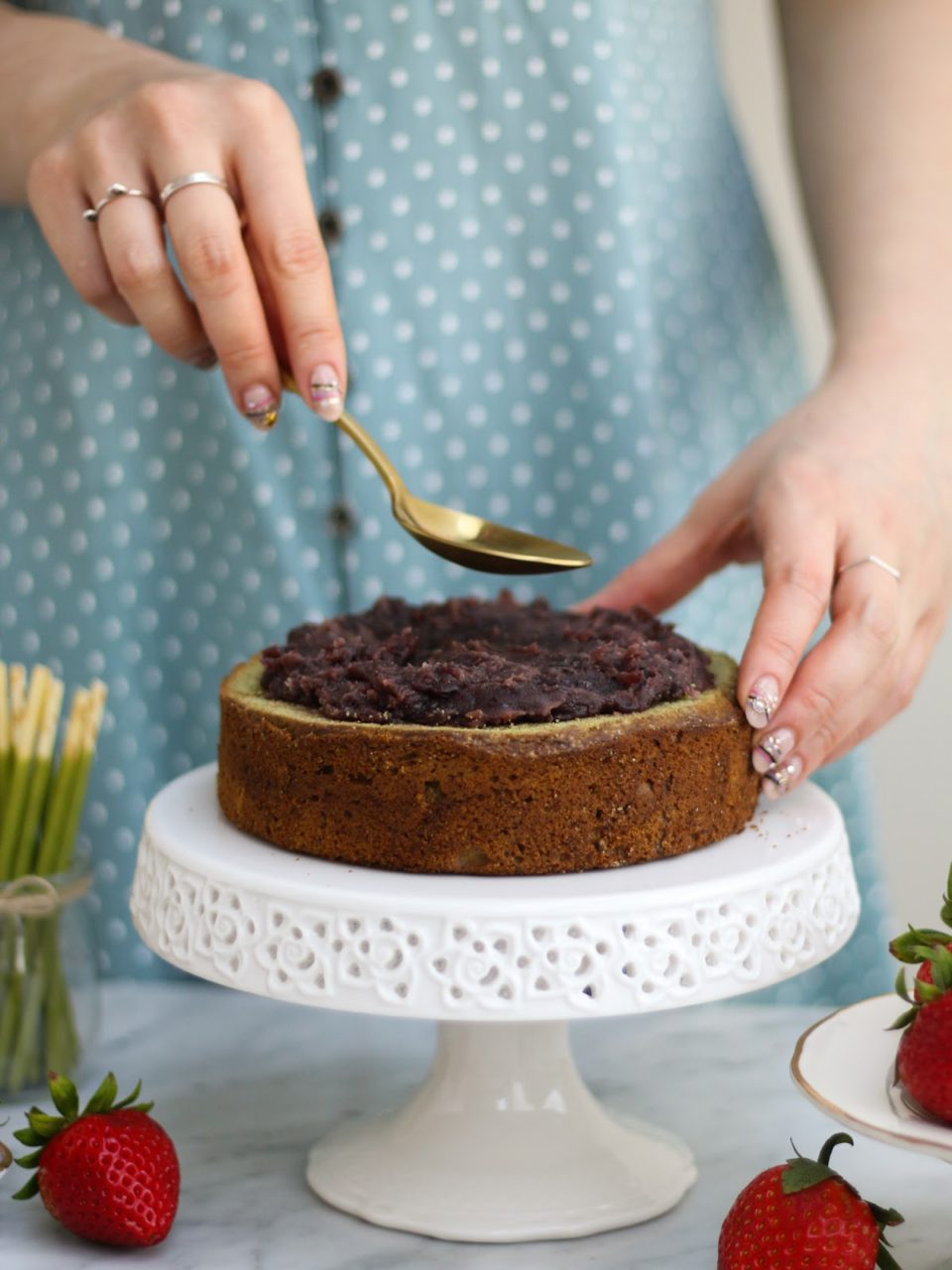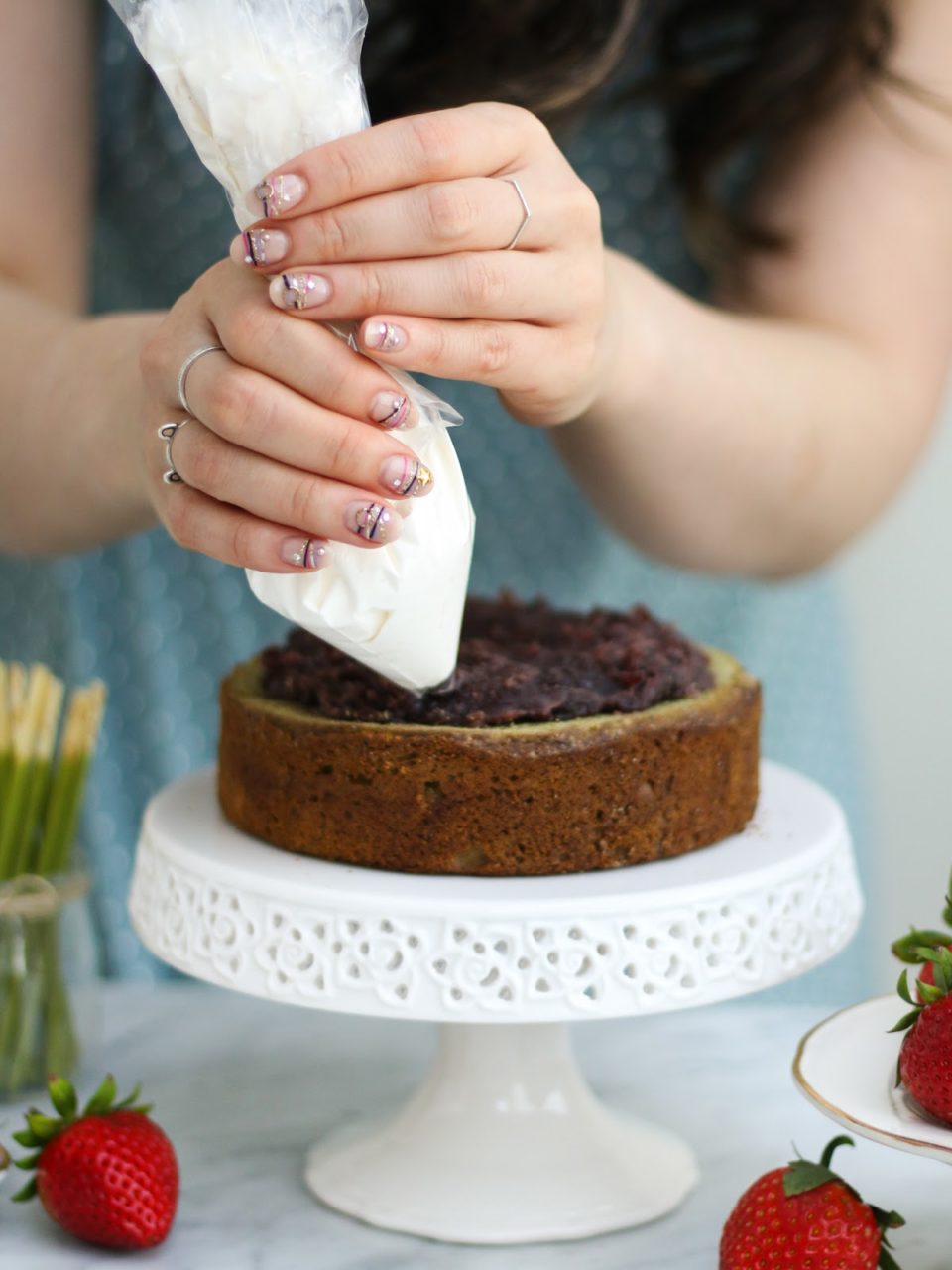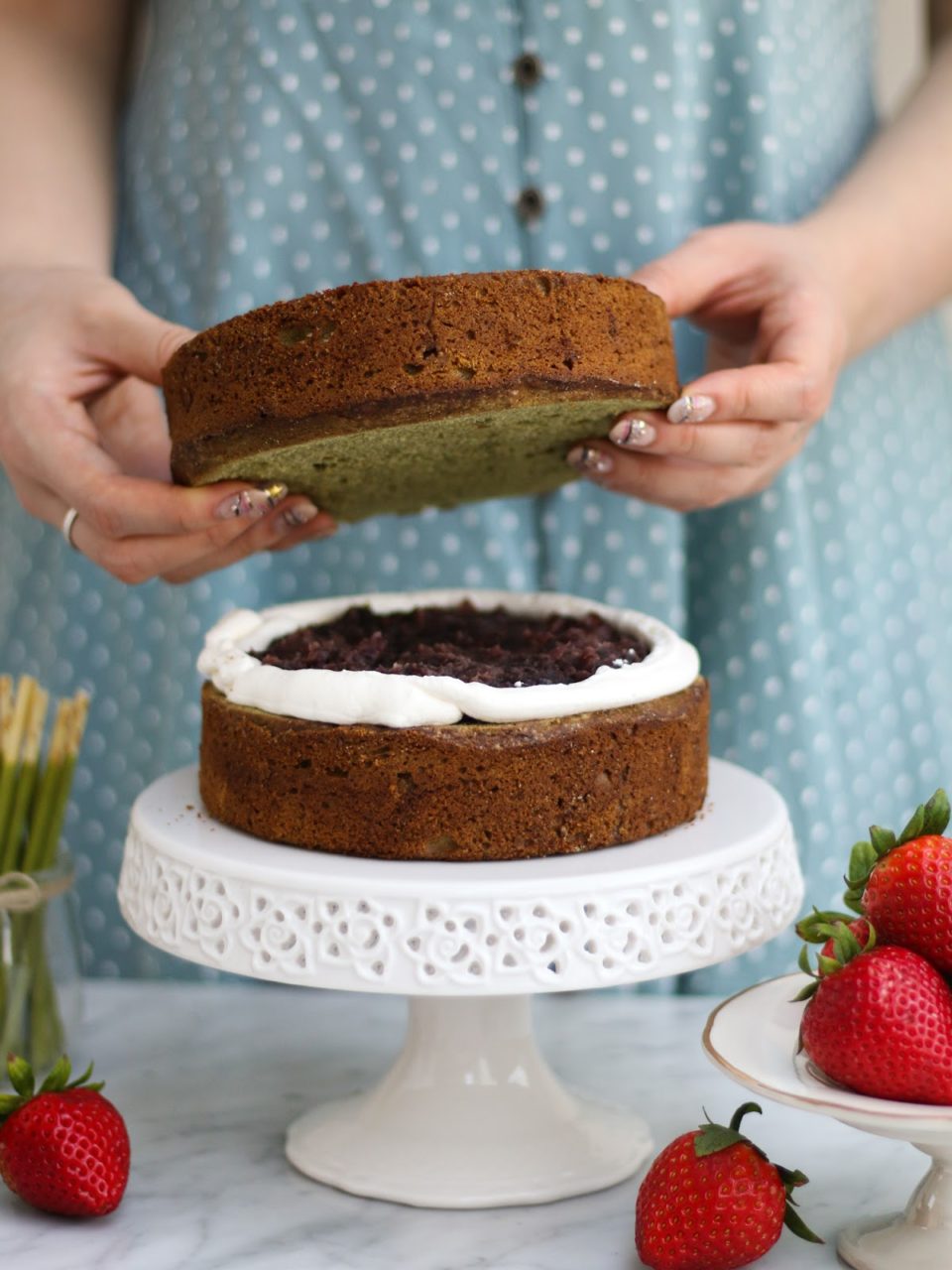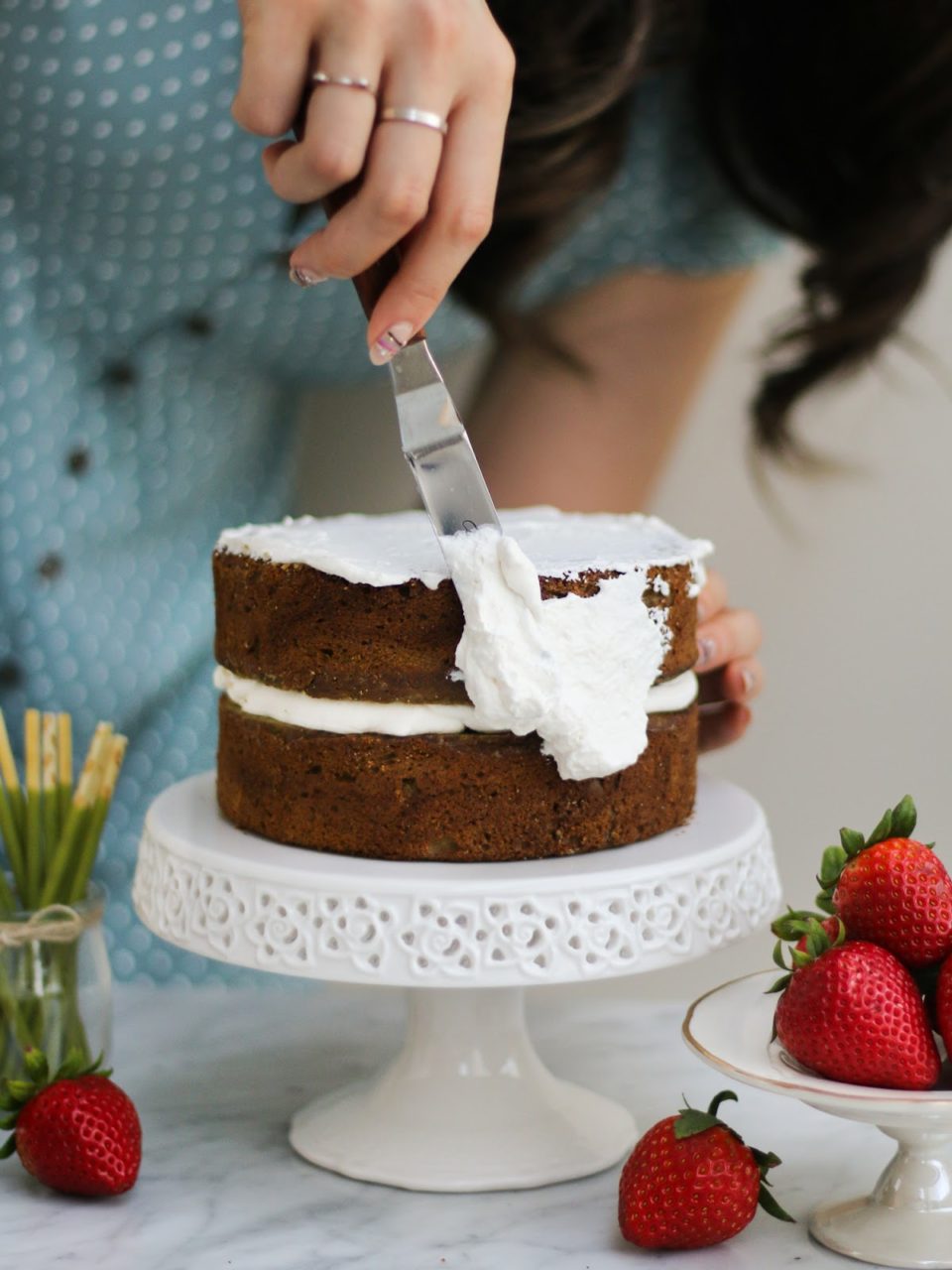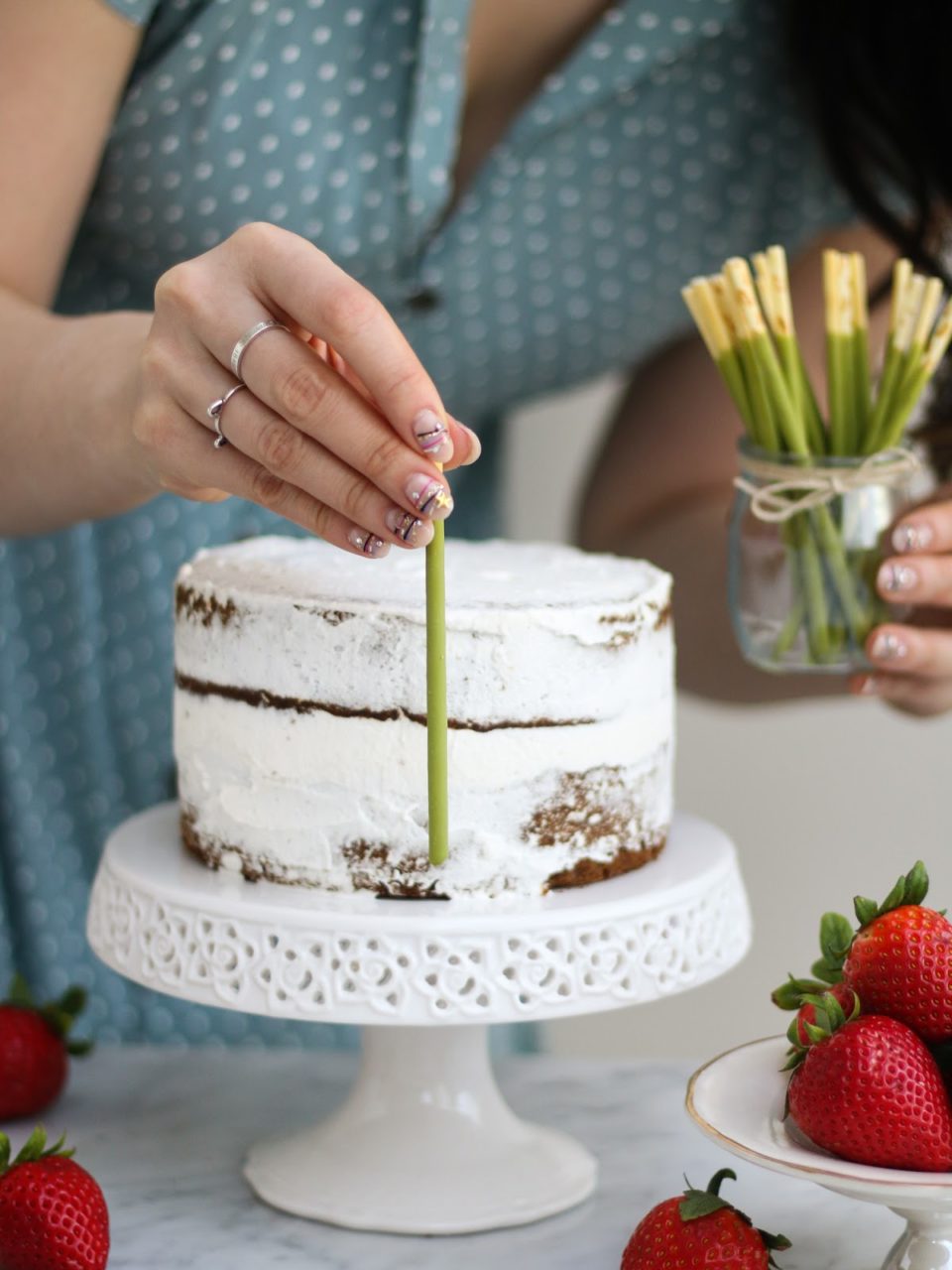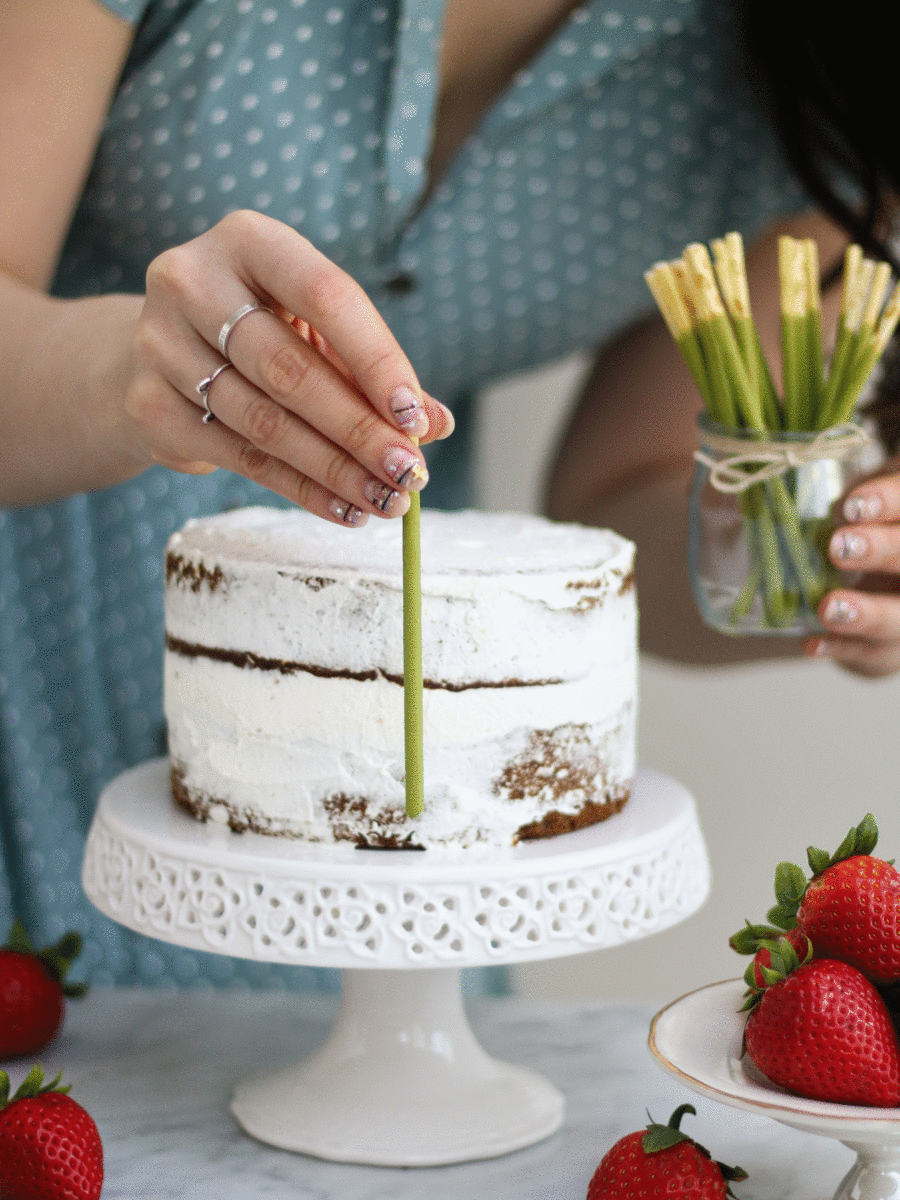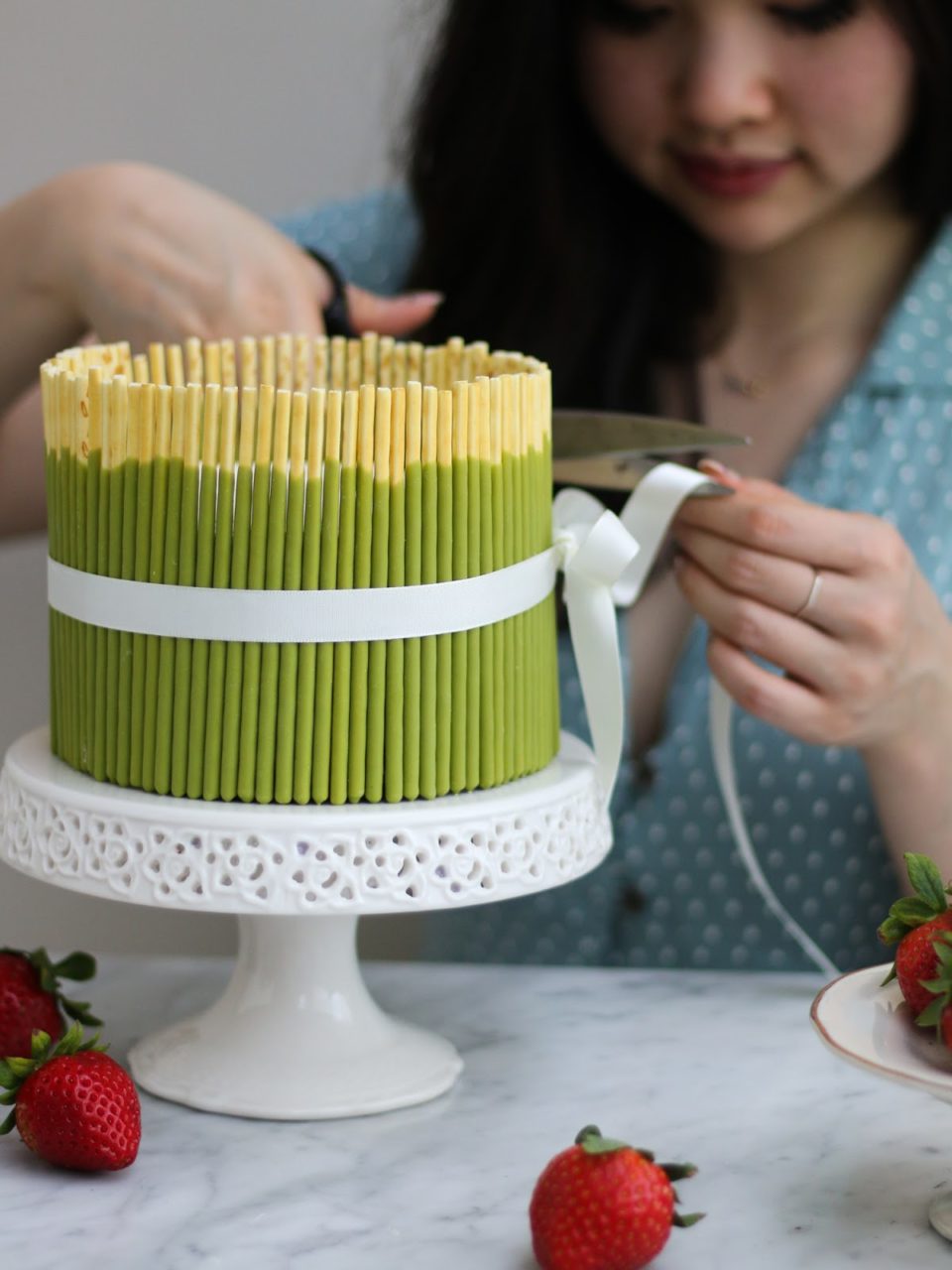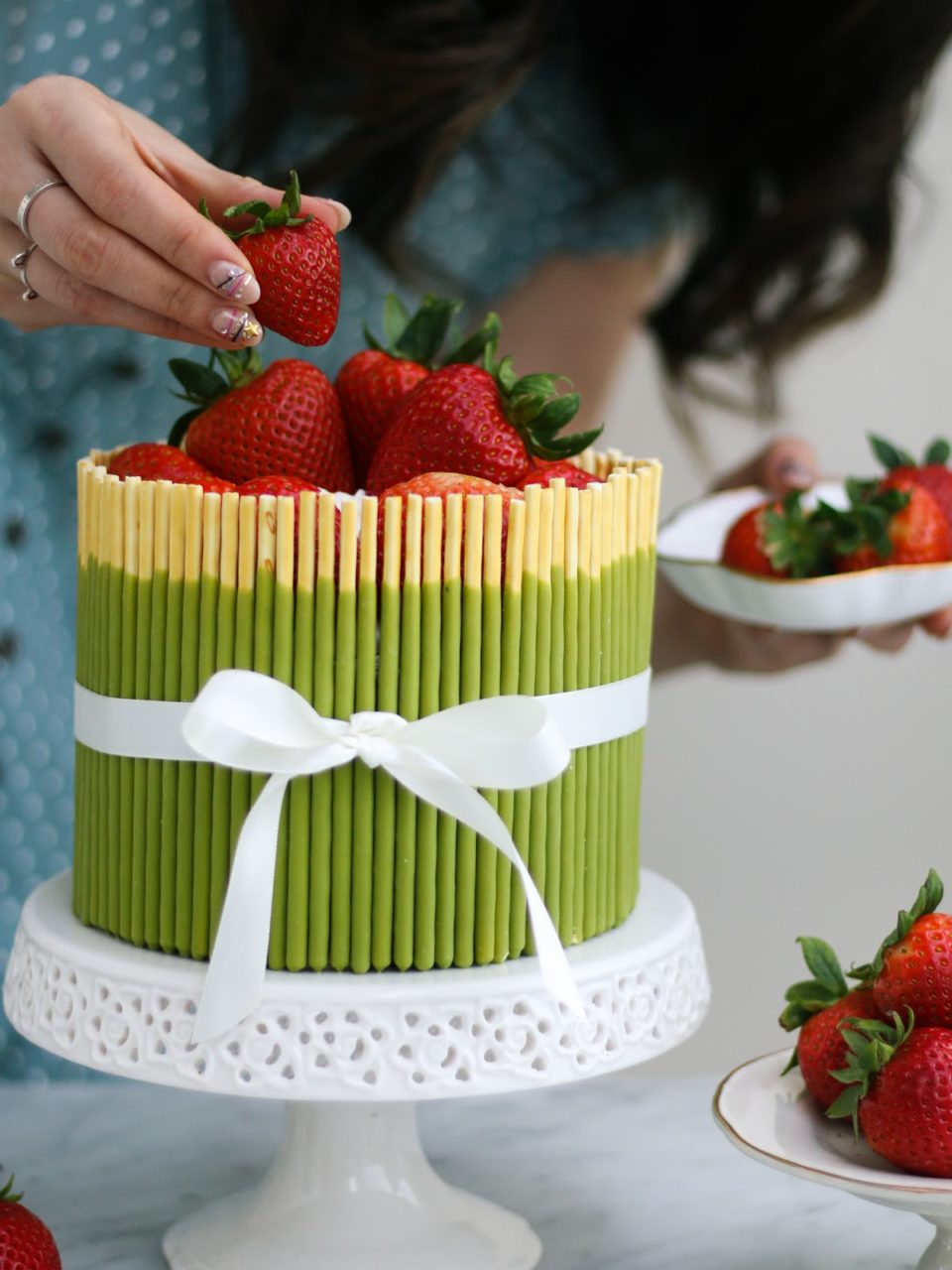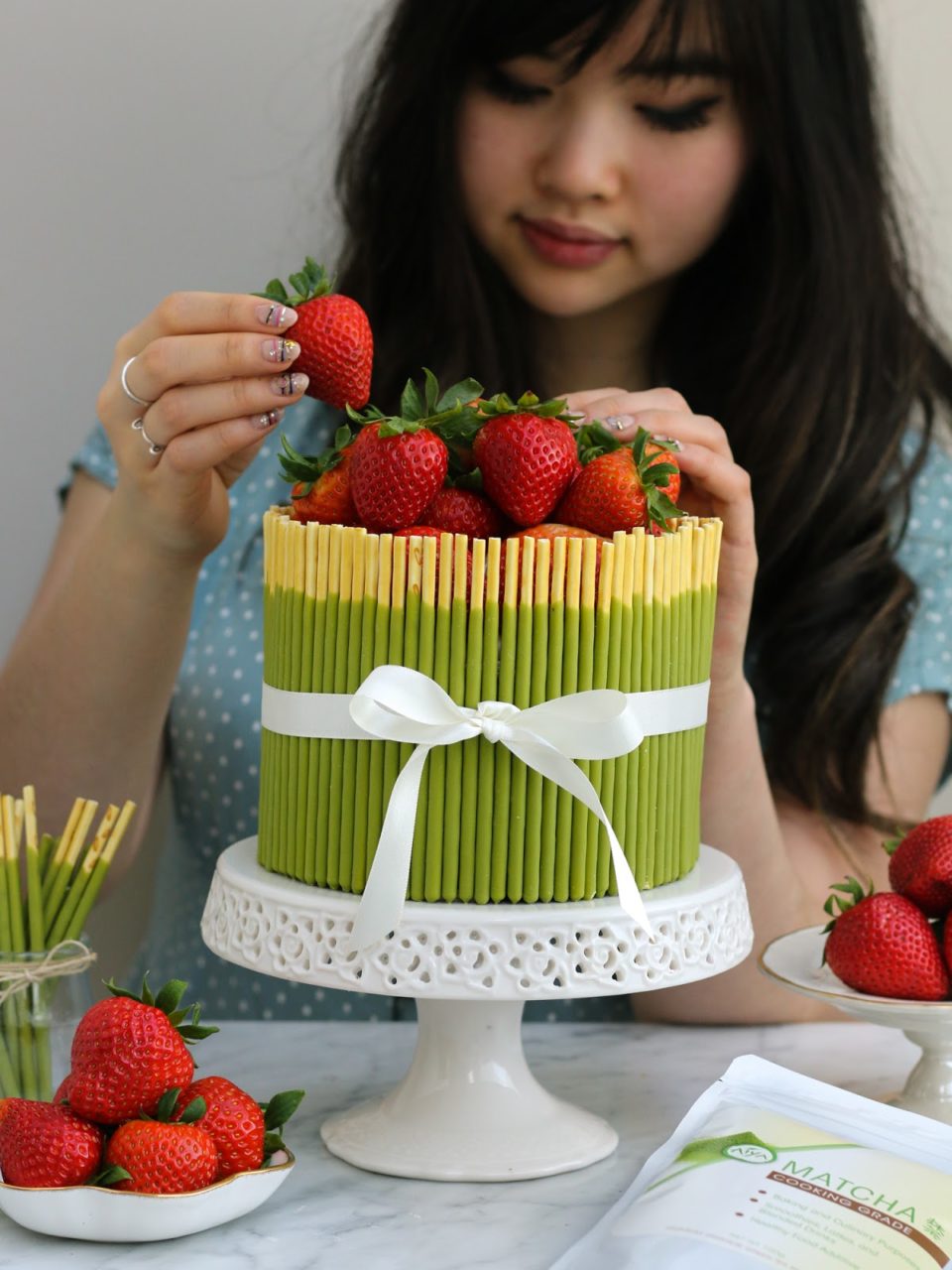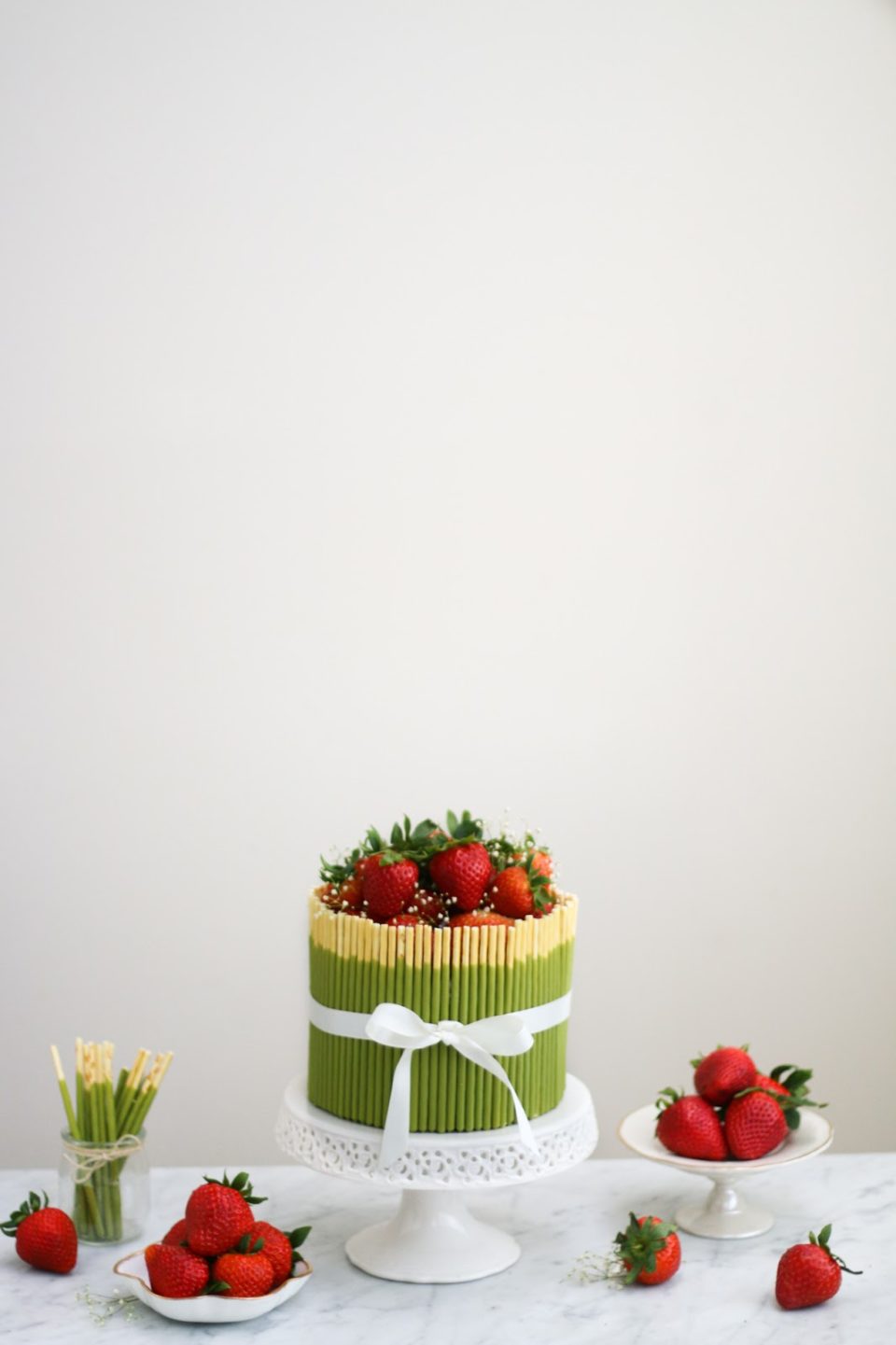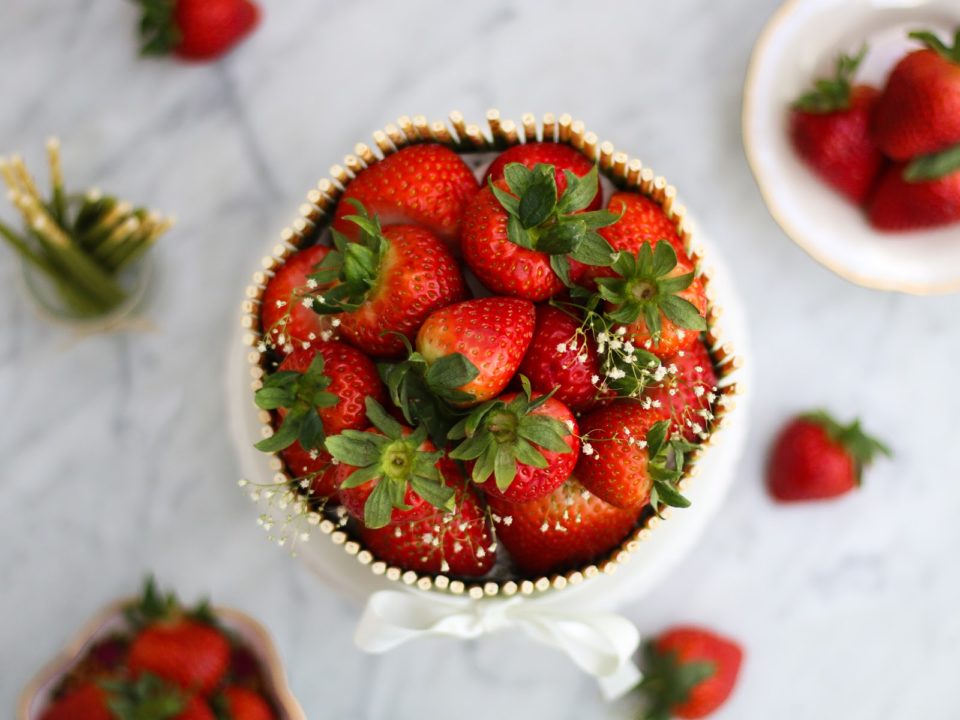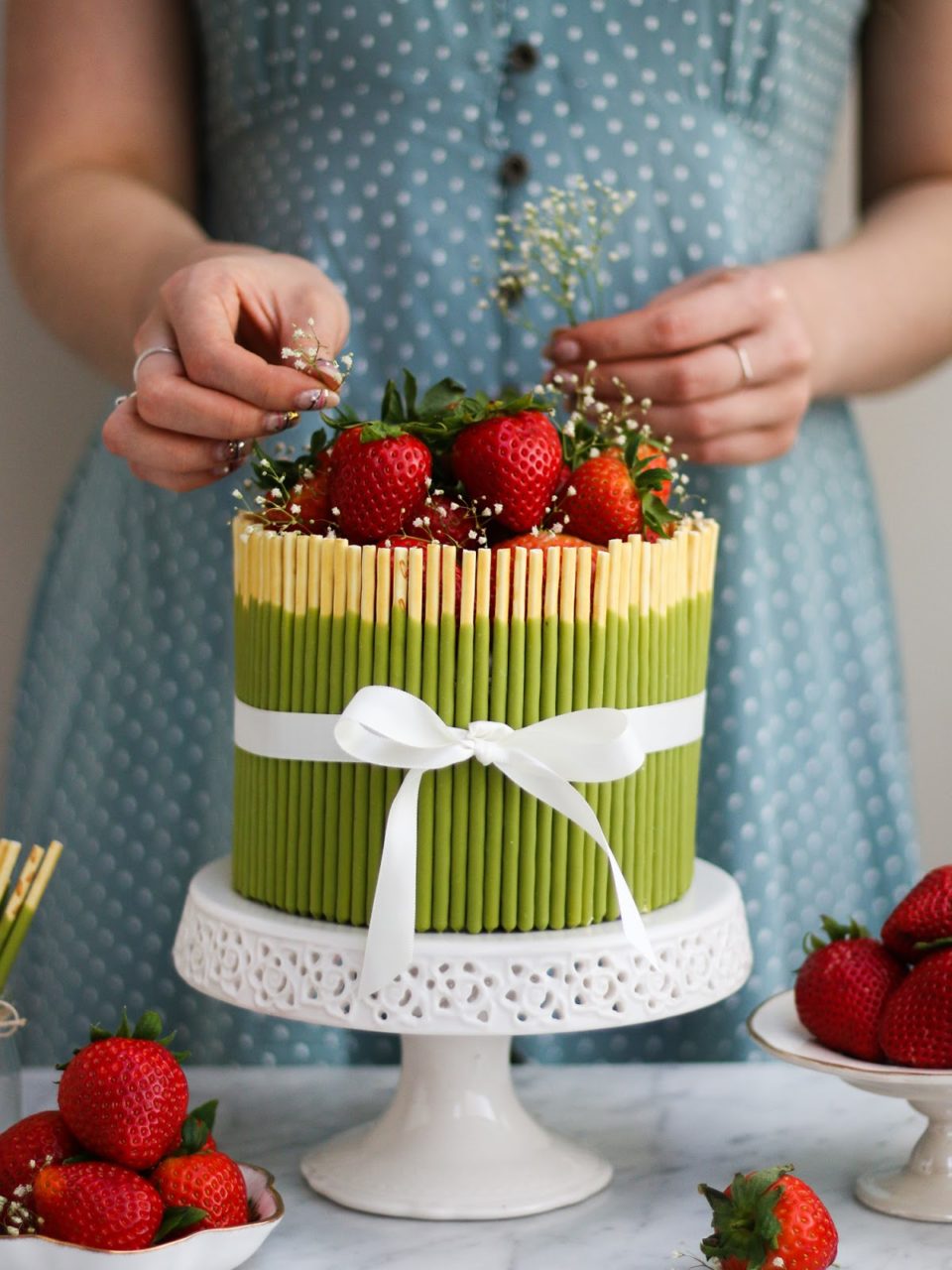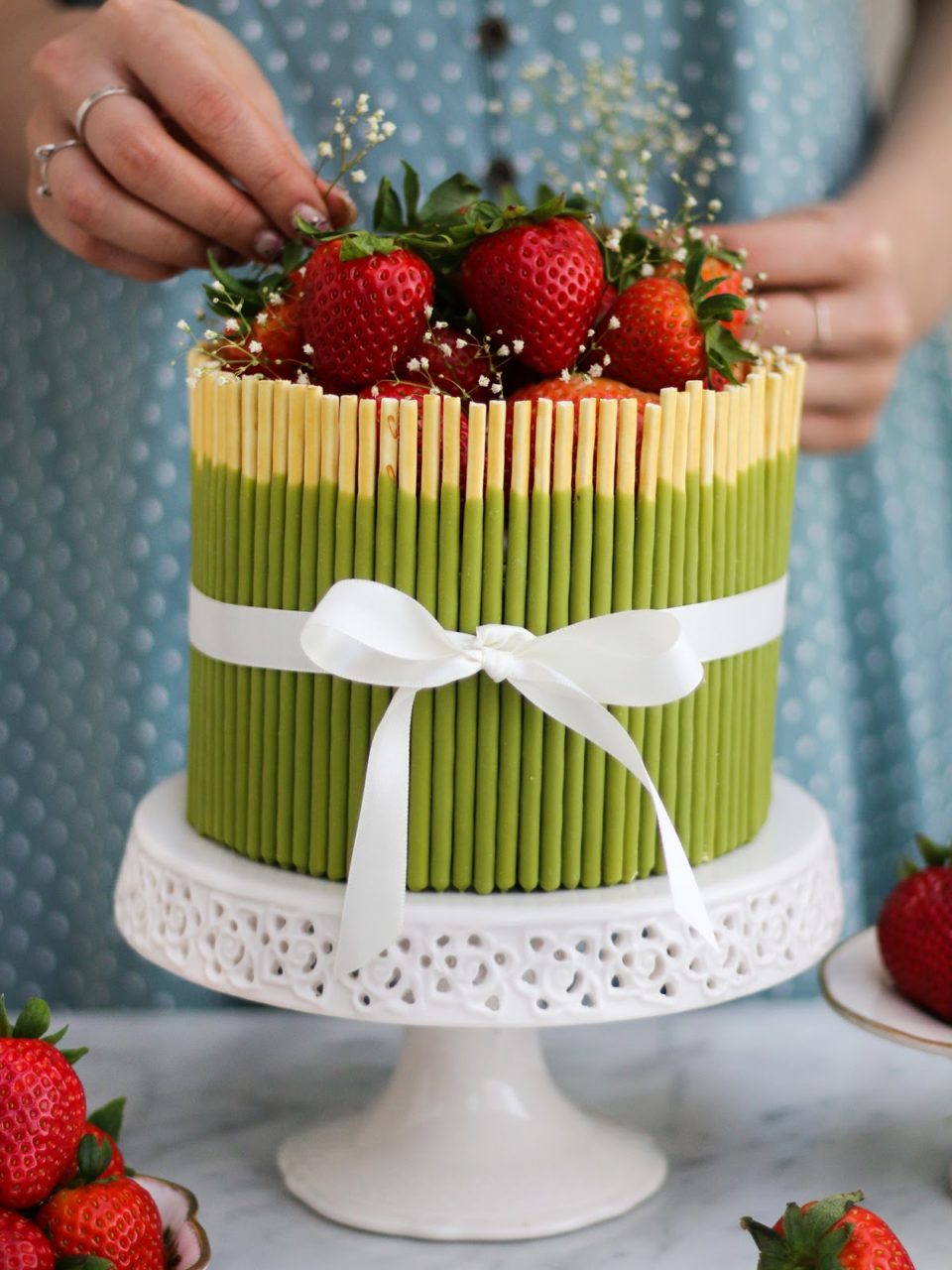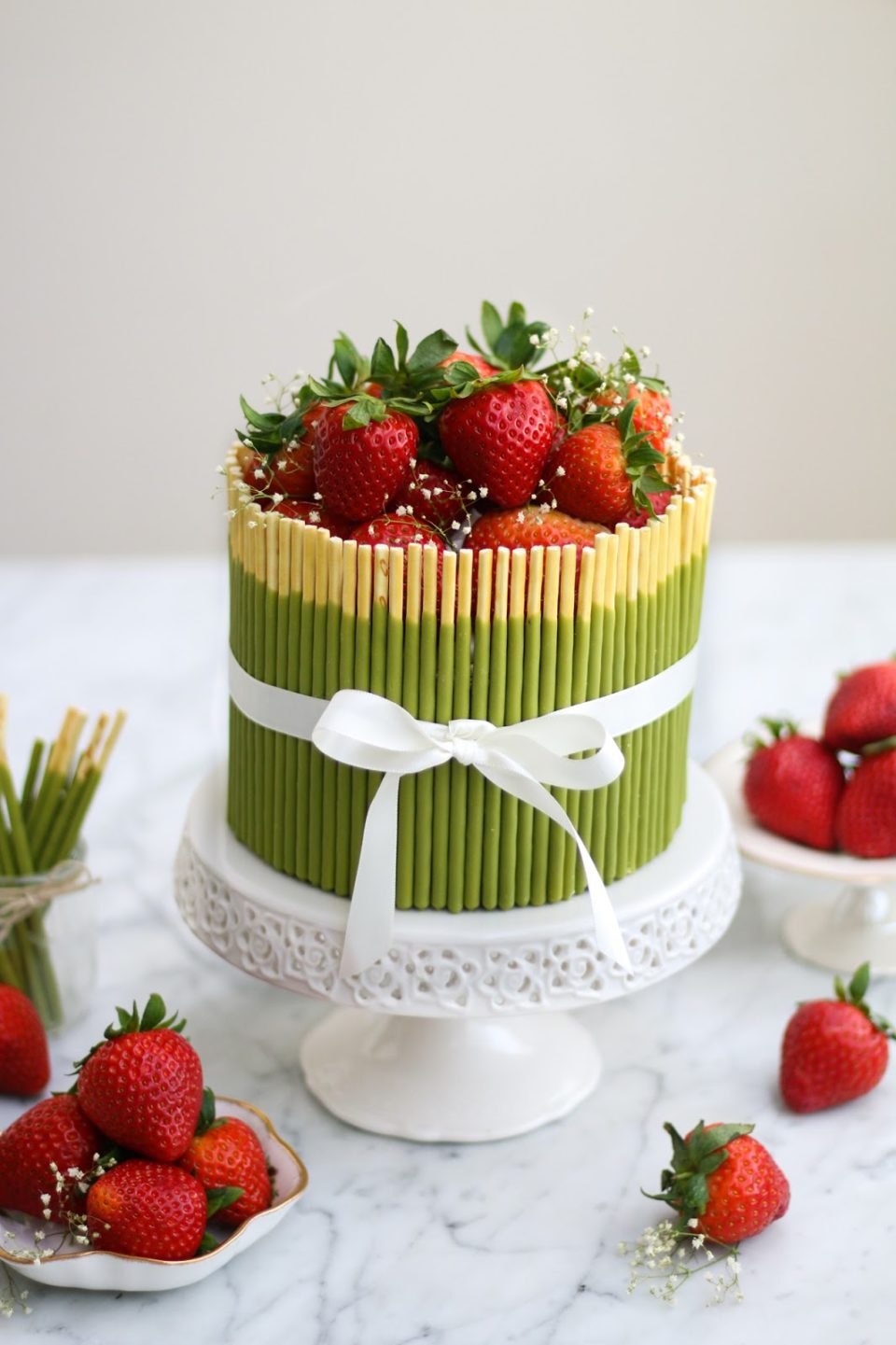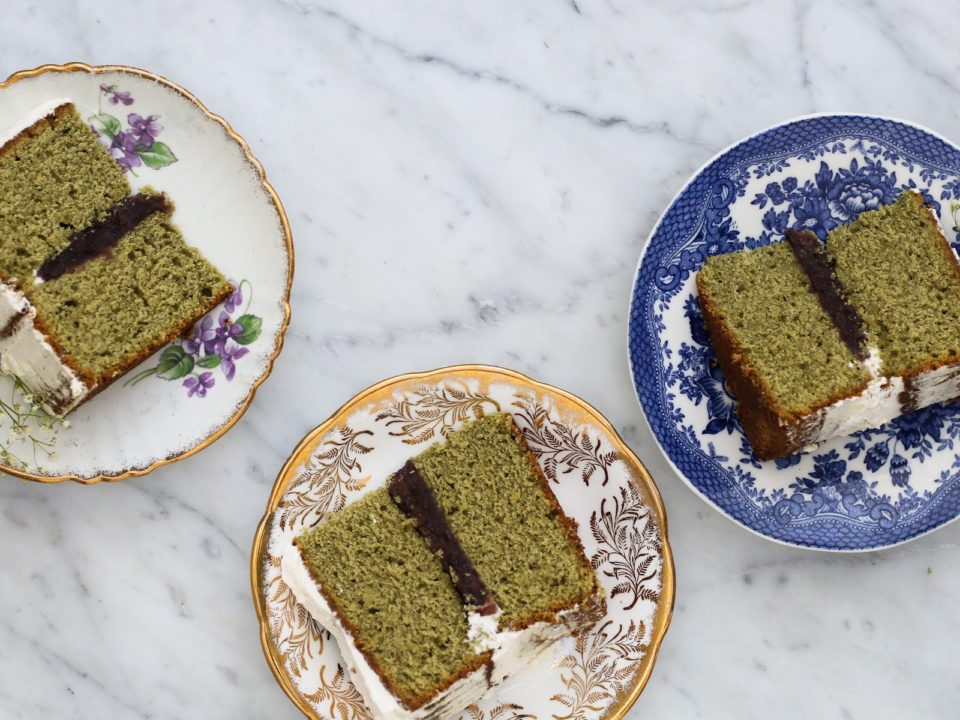 Ingredients
3/4

cup

2 tablespoon unsalted butter

,

at room temperature

1 1/2

cup

granulated sugar

3

eggs

2 1/4

cup

all-purpose flour

1 1/2

teaspoon

baking powder

2 1/2

tablespoon

AIYA cooking grade matcha

200

ml

milk

1 1/2

teaspoon

vanilla

1/2

teaspoon

salt

3/4

cup

sweetened red bean paste

,

store-bought or homemade

1

cup

whipping cream

3

packets of Matcha Pocky or any matcha biscuit sticks
Instructions
Matcha Cake with Red Bean and Whipped Cream
Preheat oven to 350F and prepare two cake pans.

In the bowl of a standing mixer, cream together butter and sugar until light and fluffy. Add eggs, one at a time. Add vanilla

In a medium-sized bowl, whisk together the flour, baking powder, matcha, and salt.

With the mixer on low, add half of the dry ingredients while gradually pouring in half of the milk.

Add the remainder of the dry ingredients and milk. Mix until just combined.

Divide the batter into the two prepared cake pans and bake for 35 – 37 minute, or until skewer comes out clean when inserted.

Let cakes cool before assembling. Prepare whipping cream while cakes are cooling.
Assembly
Level cooled cake layers if necessary. Place first cake layer down.

With a spoon, spread an even layer of the red bean paste from the centre of the cake outwards. Leave the edges of the cake clean.

Fill a pastry bag with whipped cream and pipe a border around the red bean filling.

Place second cake layer on top.

Using an offset spatula, spread a thin layer of whipped cream on the sides of the cake. You can be more generous with the whipped cream for the top. The thin layer of whipped cream will serve as "glue" for the biscuit sticks. You don't want too much whipped cream on the sides of the cake or it might show ooze out in between the biscuit sticks.

Place pocky sticks, dipped side down, around the cake until cake has been covered. Tie a ribbon around the cake.

Place strawberries or any berries on top to create a dome of fruit. Decorate with small flowers.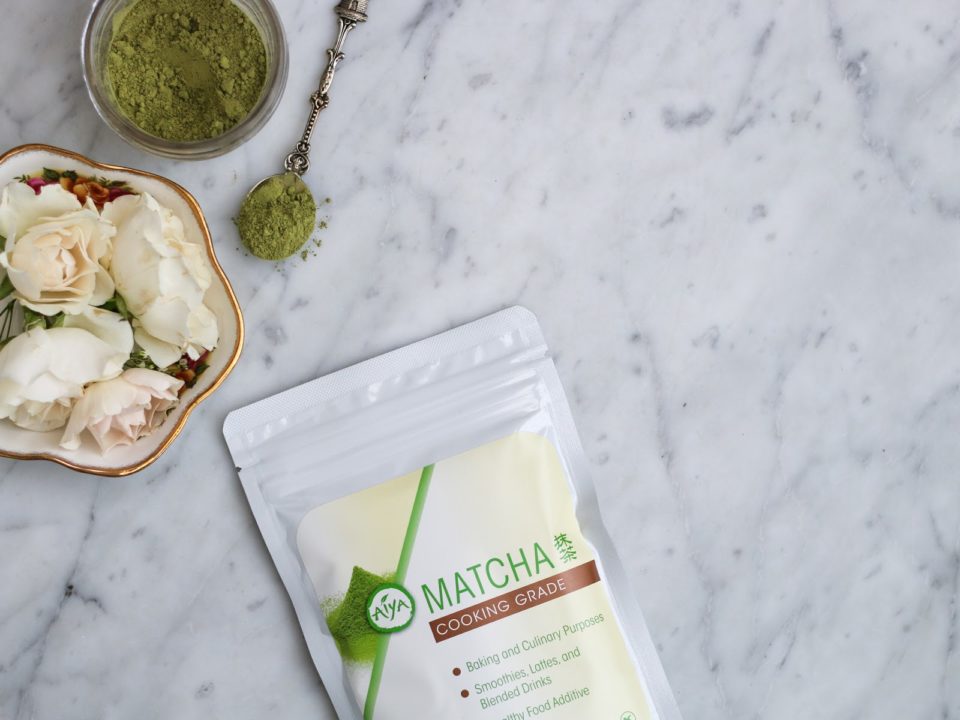 Thank you AIYA Matcha for collaborating with me on this post and supporting Constellation Inspiration!
Reader Interactions