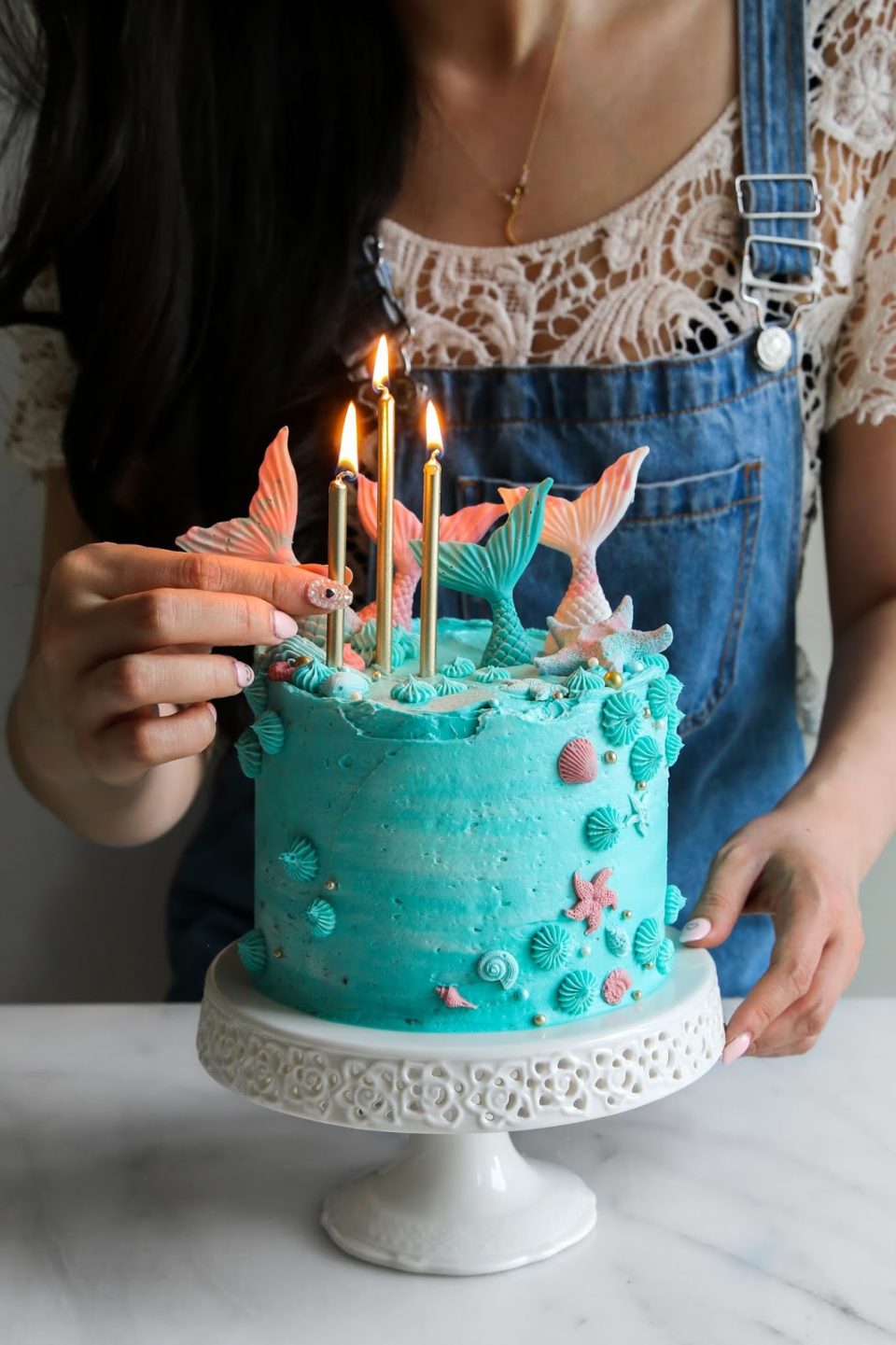 Every year I make myself a birthday cake (cue last year's peanut butter and jelly cake and 2017's chocolate cake) and despite some big projects that I have been working on, I still managed to make an over-the-top cake for this year's celebration. I ordered these mermaid tail and sea shell chocolate molds quite a while ago, with the intention of making the cake last summer. I then got caught up with making all the other seasonal cakes and cookies and this summery ocean-themed cake got pushed aside. I am glad I 'forgot' about this cake and inadvertently saved it for my birthday. This cake is everything I love — mermaids, pastels, gold accents, overly ornamental cake decorations.
Despite being only a couple months in to 2019, I think 2019 has already been and will continue to be one of the most exciting years for this blog. In the last three months, I accomplished many things that were a first for me: recording simple videos for Instagram to give you different types of content (shaker cookies! buttercream piping!), making conchas despite my fear of working with yeast, and working on my first product collaboration with my favourite chocolate and pastry shop in the city. I also started working on a much larger project which I will be sharing with all of you very soon. At times, this workload gets quite overwhelming — I still work a full-time job and collectively it feels like I am working three jobs at once. On some days, I would have all the room temperature butter on the counter, icing sugar spilled on the floor, and sprinkles rolling across my apartment floor, as I question myself what I am actually doing. It takes some time until I reach some sort of rational conclusion but I eventually get there. It is because nothing beats the feeling of creating the perfect layer cake and the seeing you love and recreate that cake. I then clean up all the spilled sugar and I finish icing my cake so I can share it with you here.
This cake is my birthday cake but I also want it to be a celebration of what 2019 has been and what has yet to come. To me, nothing feels as festive as white cake layers studded with rainbow coloured sprinkles. Funfetti cake will always be my celebratory cake. To add more fun to these layers, I added chopped Oreo cookies to the batter, making this cake a hybrid between funfetti and cookies and cream. This way, I do not have to choose between two of my favourite cake flavours and the multicoloured add-ins represent all the different opportunities this year has to offer. I hope you find many reasons to celebrate this year as well.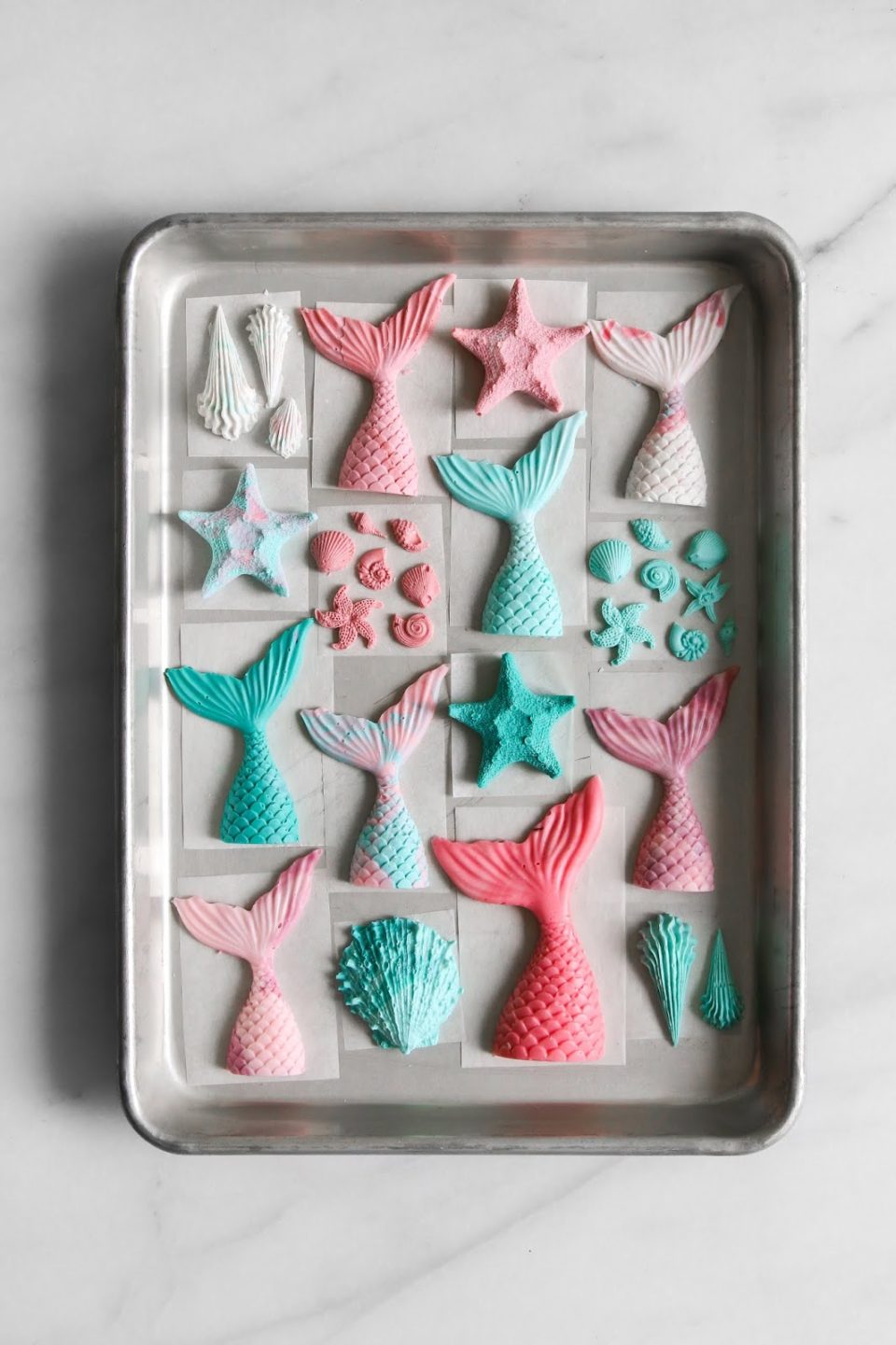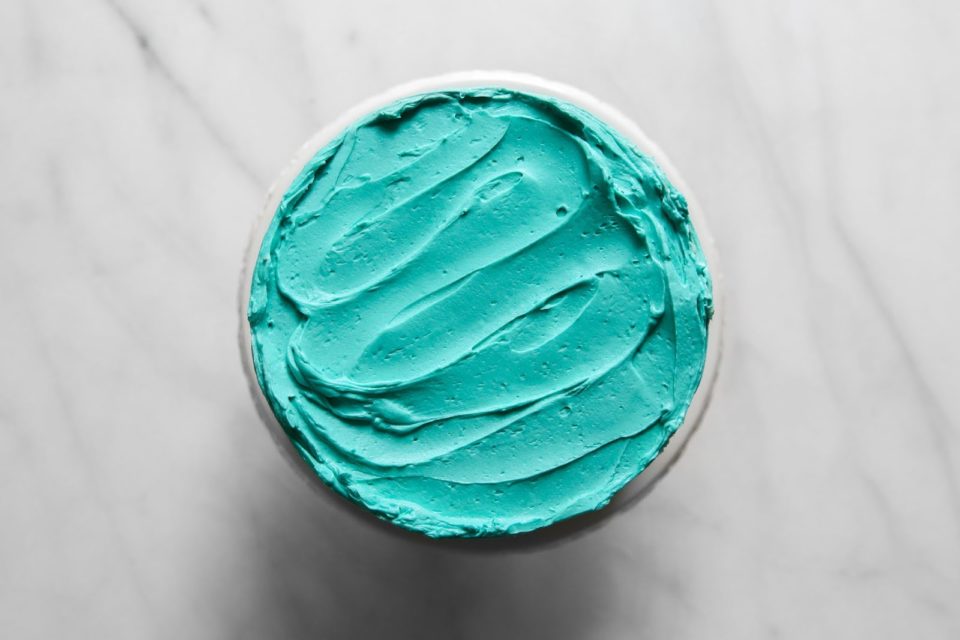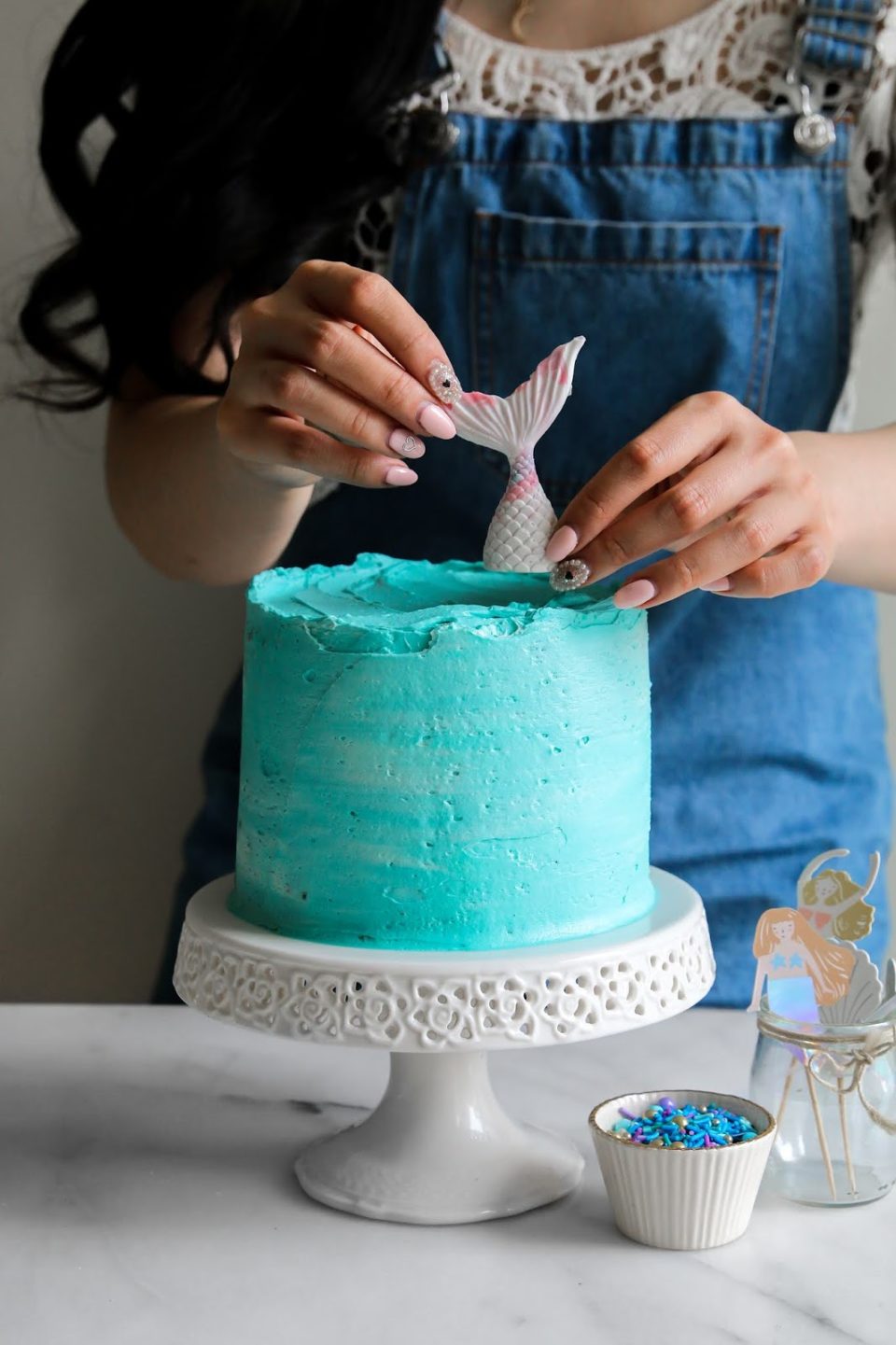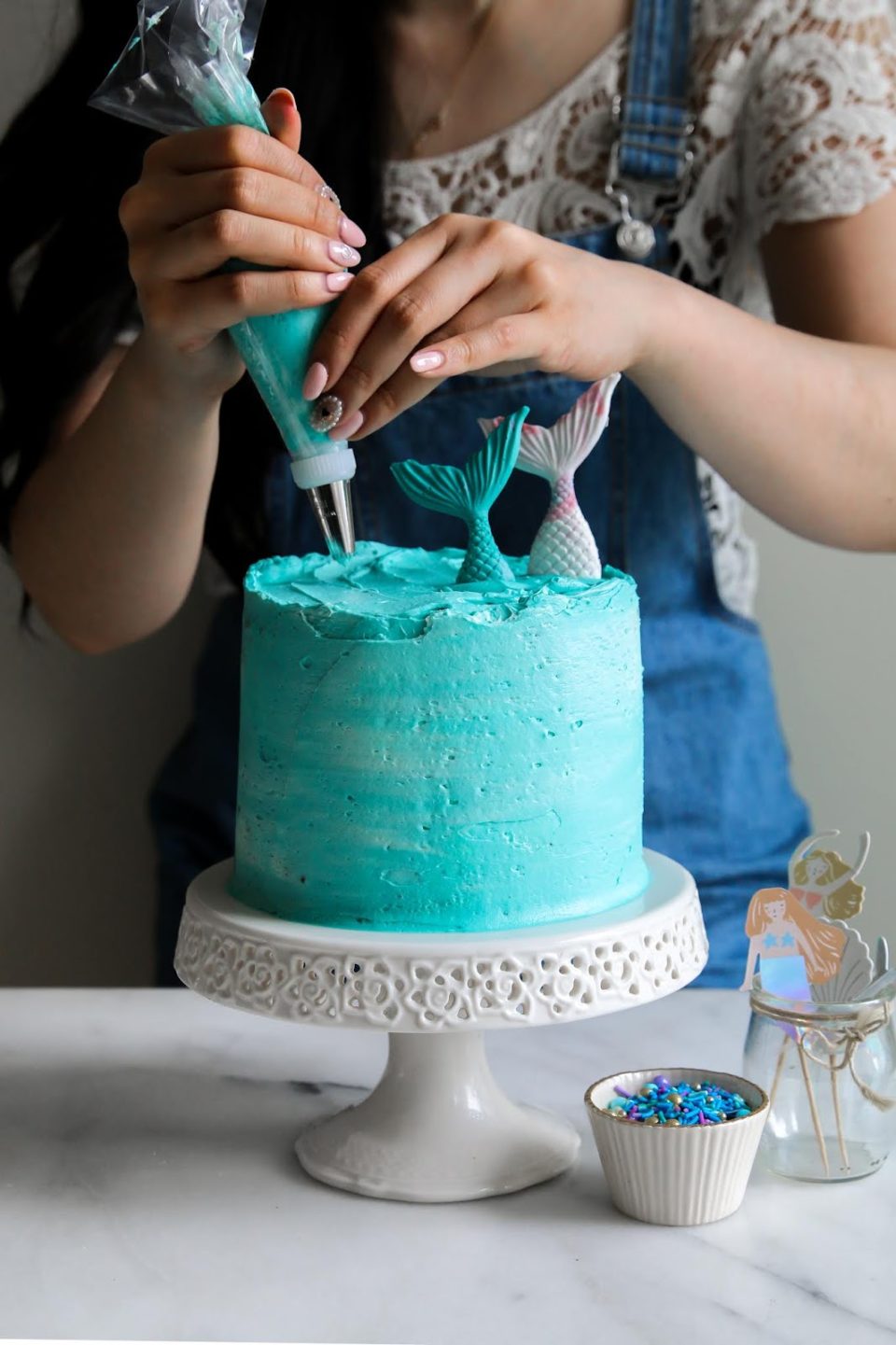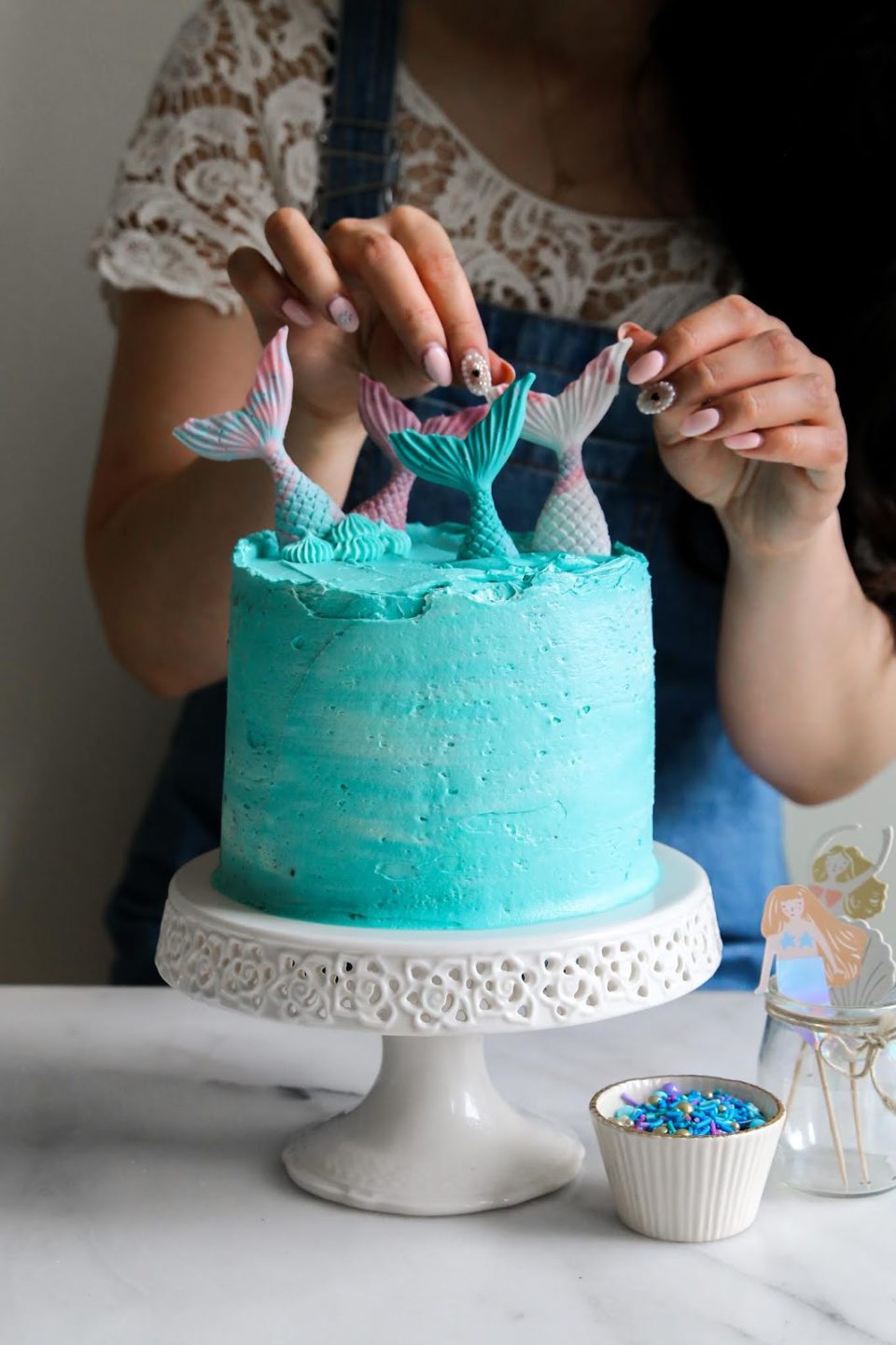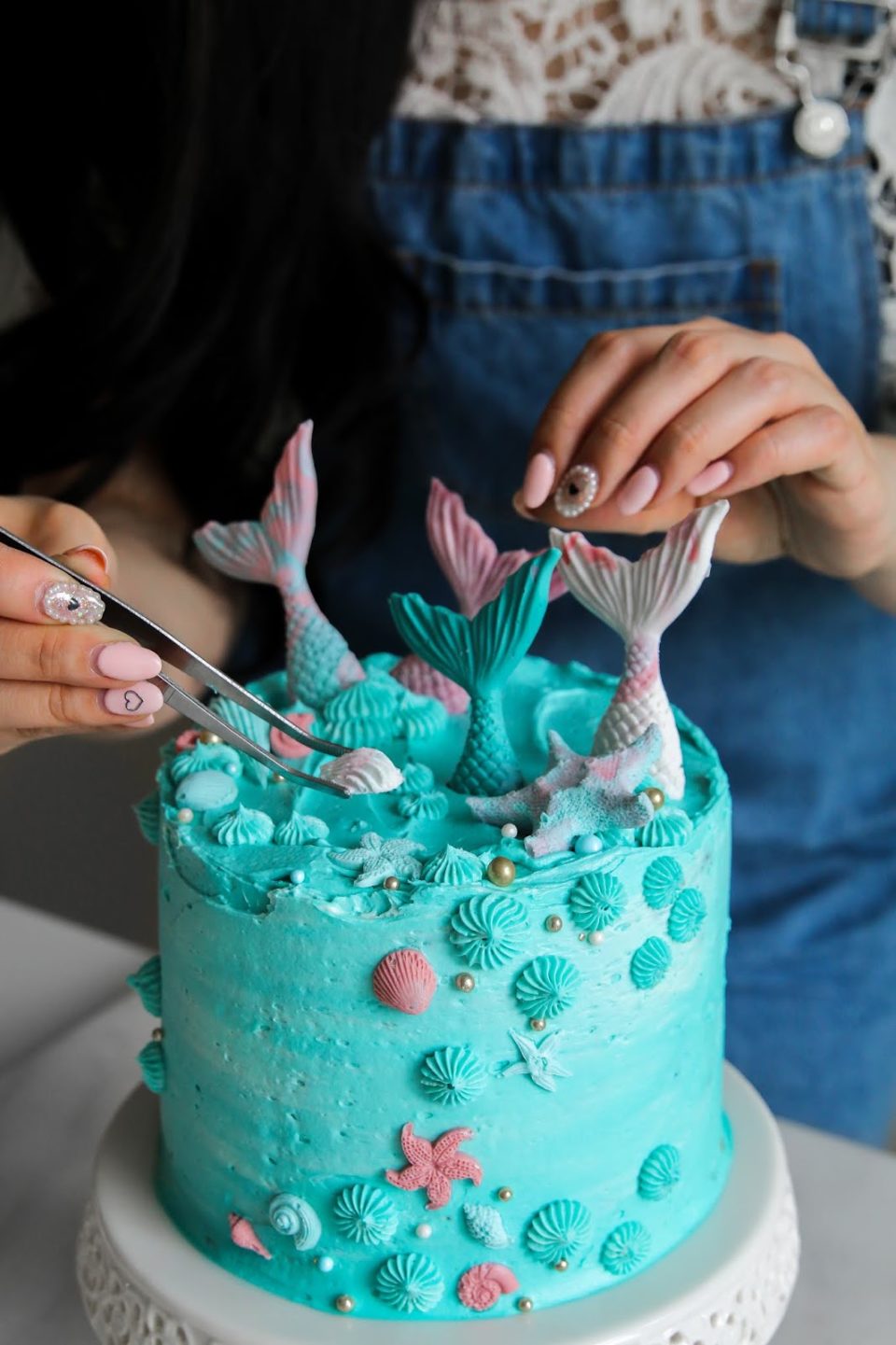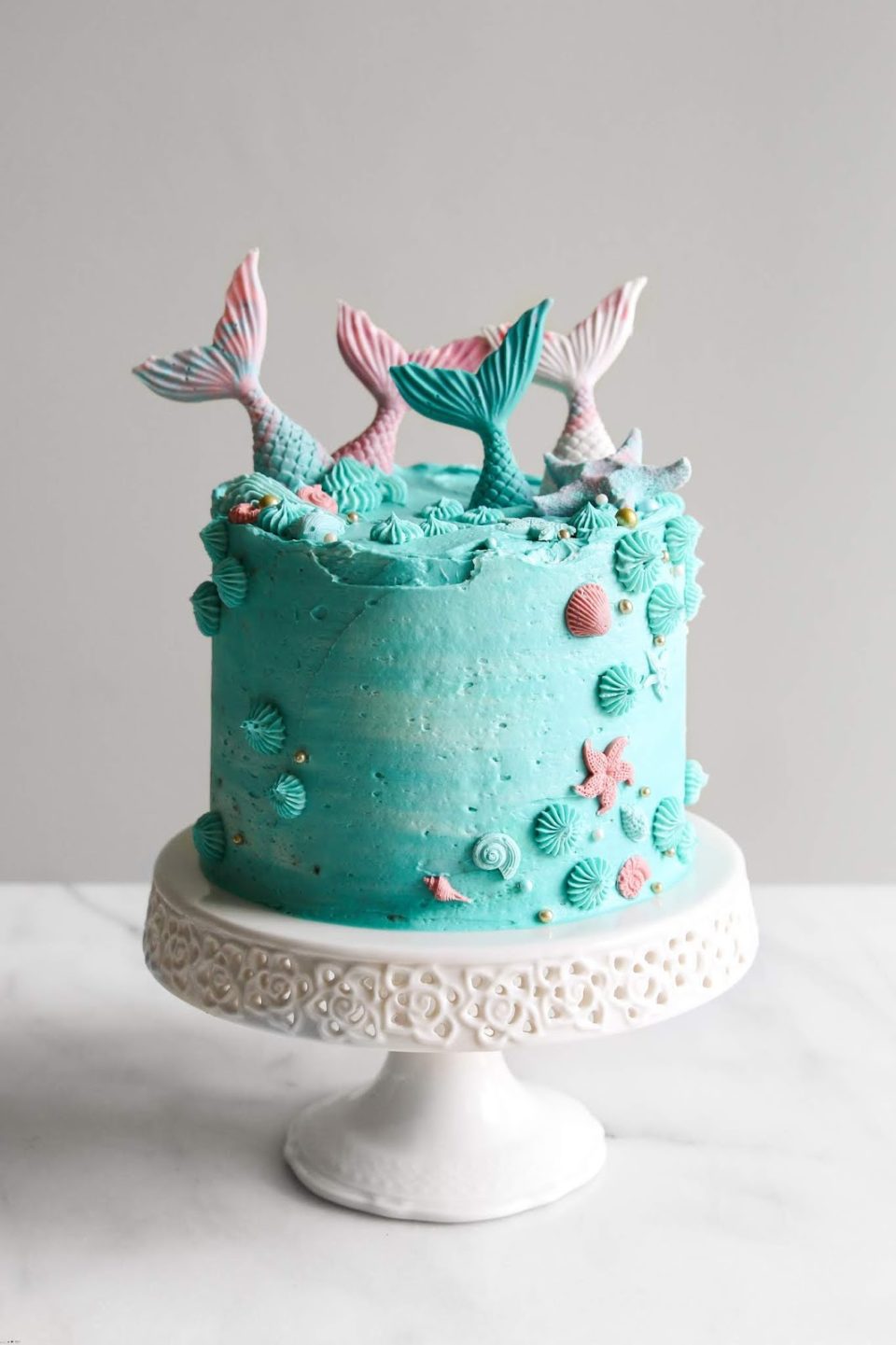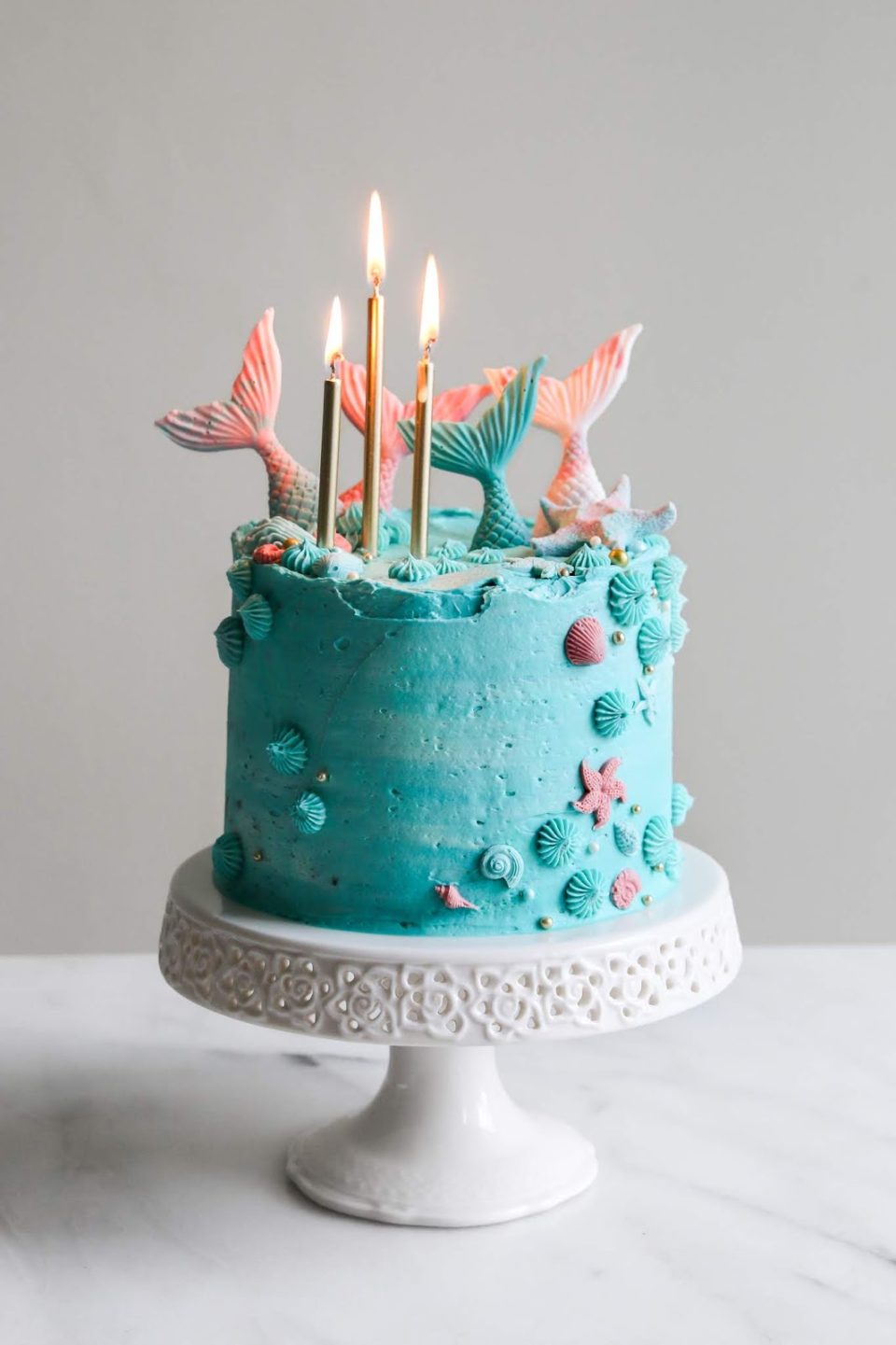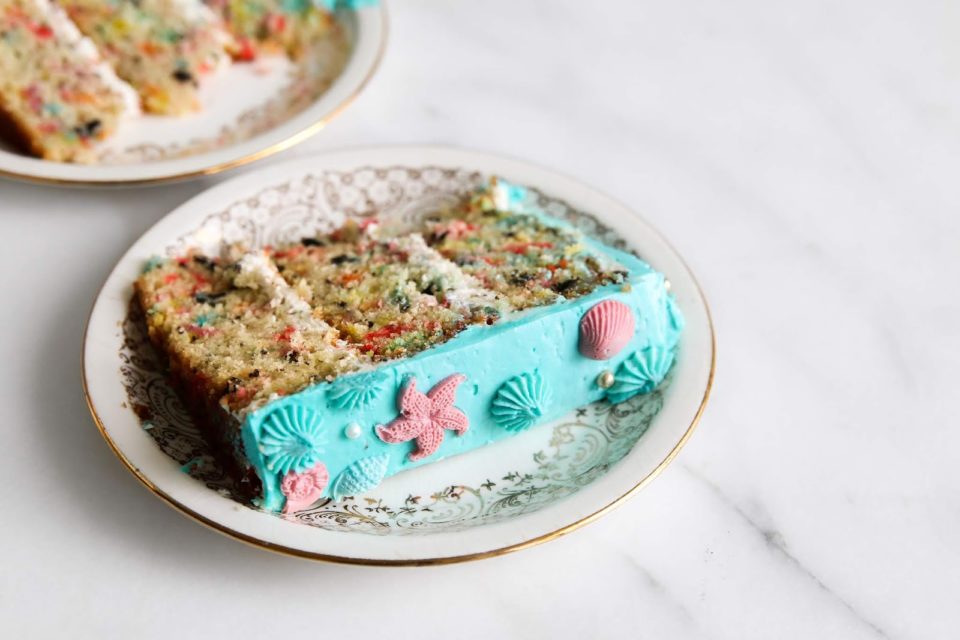 Happy baking!
Ingredients
Funfetti Oreo Cake
2

cups

all-purpose flour

2

tablespoon

cornstarch

2

teaspoons

baking powder

1/2

teaspoon

baking soda

1

teaspoon

salt

3/4

cup

unsalted butter

,

at room temperature

1

and 1/2 cup granulated sugar

5

large egg whites

,

at room temperature

1/2

cup

sour cream

,

at room temperature

1

tablespoon

pure vanilla extract

1

cup

whole milk

,

at room temperature

1/2

cup

coarsely chopped Oreo cookies

,

(about 6 – 7 cookies)

1/2

cup

sprinkles

,

preferably jimmies
Classic Vanilla Buttercream
1 1/2

cup

unsalted butter

,

at room temperature

4 – 4 1/2

cups

powdered sugar

2

teaspoon

vanilla extract

2 – 4

tablespoons

milk
Instructions
Funfetti Oreo Cake
Preheat oven to 350F and prepare three 6-inch cake pans.

In a medium-sized bowl, whisk together flour, cornstarch, baking powder, baking soda, and salt. Set aside.

In a small bowl, whisk together sour cream, milk, and vanilla extract. Set aside.

In the bowl of a mixer, beat butter and sugar at medium speed until smooth and creamy.

Add egg whites to the butter mixture, in a few increments, making sure the previous addition has been fully mixed in before adding the next.

With the mixer on low, add in half of the dry ingredients followed by the wet ingredients.  Add the second half of the dry ingredients and mix until combined.

With a rubber spatula, gently fold in the chopped Oreo cookies and sprinkles.

Divide the batter between the three pans and bake for 25 to 30 minutes or until a toothpick inserted into the center of the cakes comes out clean.

Cool on a wire rack for 10 to 15 minutes before removing the cakes from their pans.
Classic Vanilla Buttercream
In the bowl of a mixer, beat butter at medium speed until smooth and creamy.

Gradually add the powdered sugar cup by cup, adding the next cup after the previous one has been mixed in.

Add vanilla extract and milk with mixer at low speed and mix until blended.

Beat at medium-high speed for 3 – 5 minutes, until buttercream is extremely smooth and fluffy.

If needed, add additional powered sugar or milk until desired consistency.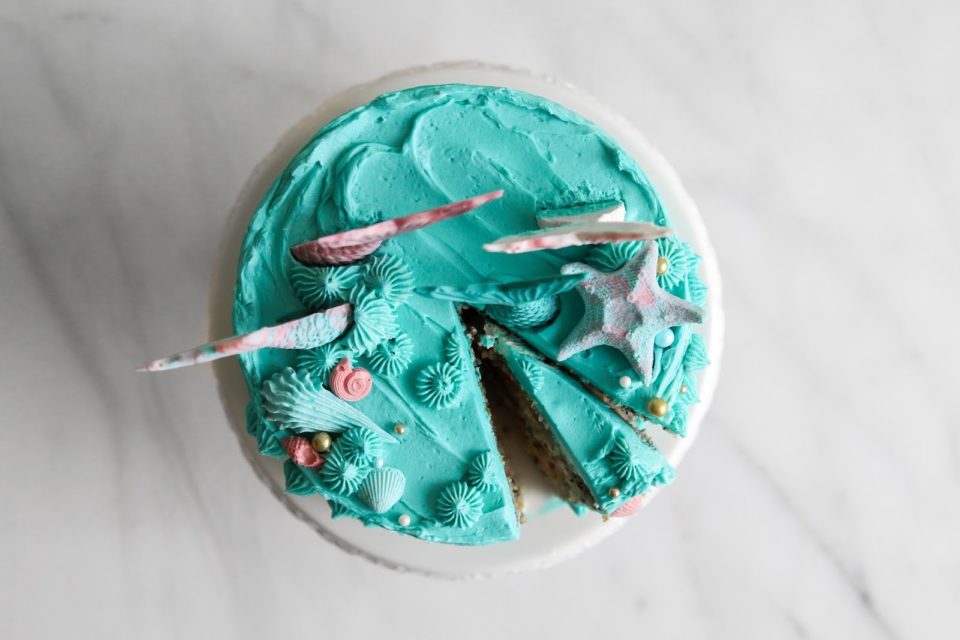 Reader Interactions