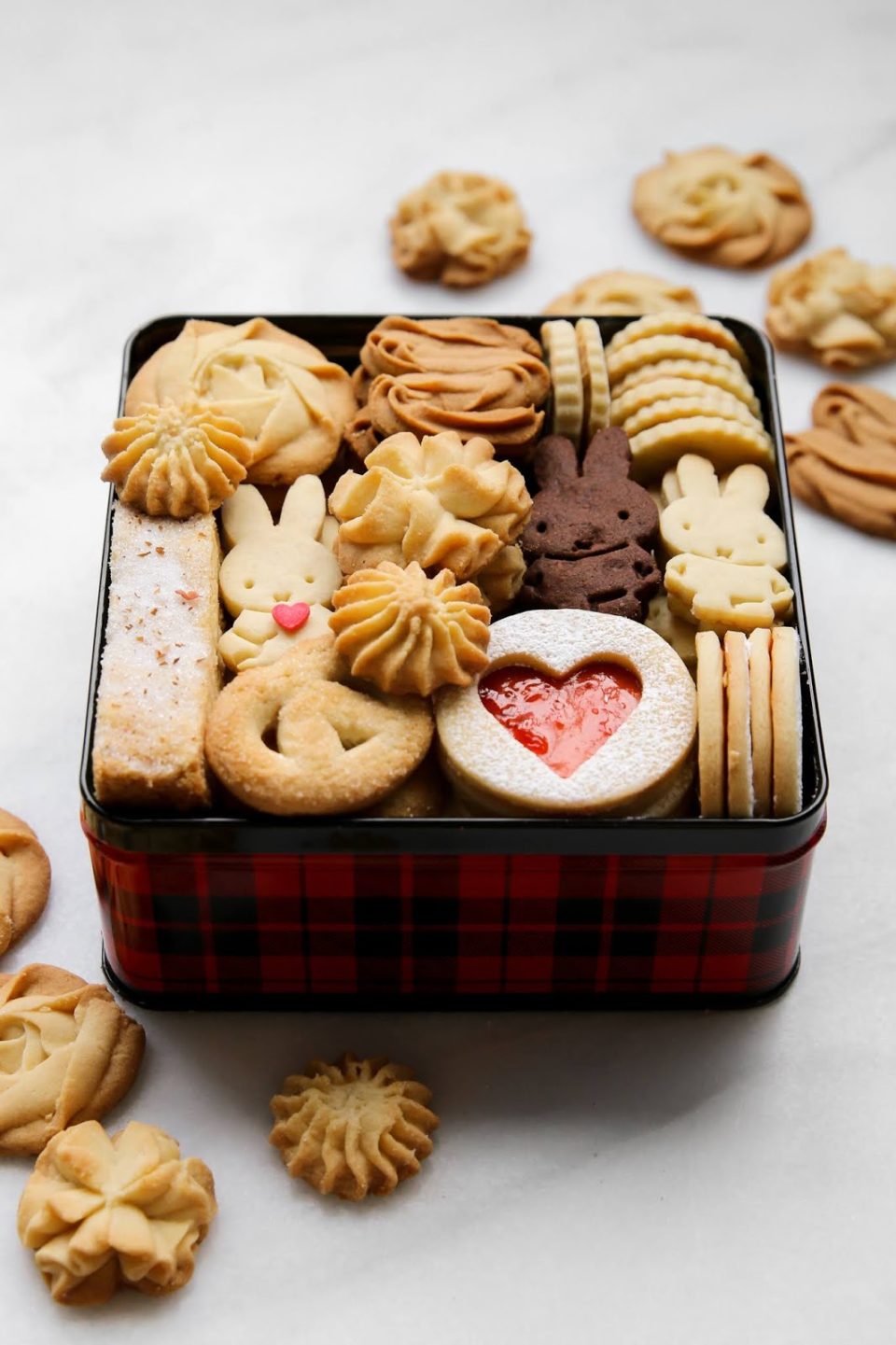 If you asked me what is the one thing I love baking and photographing more than anything else I would not even hesitate for a moment to tell you that I love creating cookie boxes. What started as a Christmas gifting themed blog post became a full-blown butter-forward, sugar-dusted, jam-filled obsession hobby. I no longer need a special occasion to build a cookie box — I would make a cookie box on a normal Saturday, I would make one at 11:53pm, and I would definitely make one if my order of cute cookie cutters arrive on a weekday afternoon.
Lately, the types of cookie box that I have been obsessed with are these small and delicate cookie tins that I keep seeing on Japanese blogs and Pinterest boards. What I mean by obsessed is that upon seeing a few of these tins and starting a pin board dedicated to these boxes, I ordered a couple of Japanese baking books that focus on the art of creating cookie tins despite not being able to read any of the text. What I love most about these small Japanese cookie tins compared to the larger festive ones that I have made in the past is that they are so unassuming. They are extremely unassuming on the outside but when you open the small metal tin, there is a great assortment of crisp buttery cookies arranged artfully and compactly.
Instead of sharing a recipe, I wanted to share some inspiration for creating your own cute everyday cookie tin. Most of these Japanese cookie tins feature a variety of classic sablés and shortbread cookies, crisp chocolate cookies, and cute cookies in the shape of animals or well-known cartoon characters. For my box, I made some whipped shortbread piped with an open-star tip, sandwich/linzer cookies, shortbread, and buttery Miffy character cookies for the cute element. I then placed all my cookies compactly in an old cookie tin. There is no 'correct' way to make and arrange these tins, so I hope these cookie tins serve as some inspiration for you to make your own.


(From: Megumi, mk-mama, Hisano)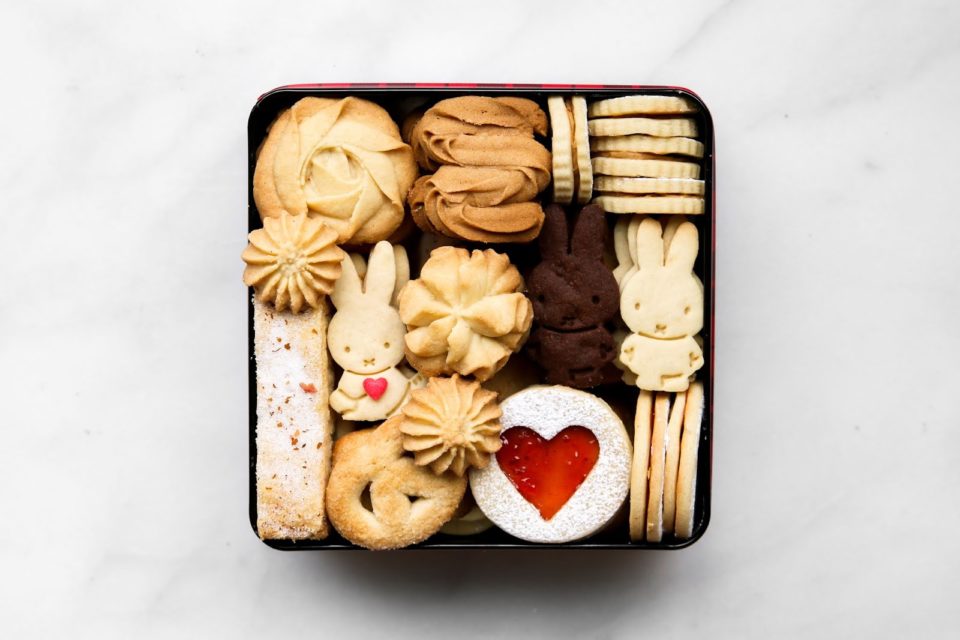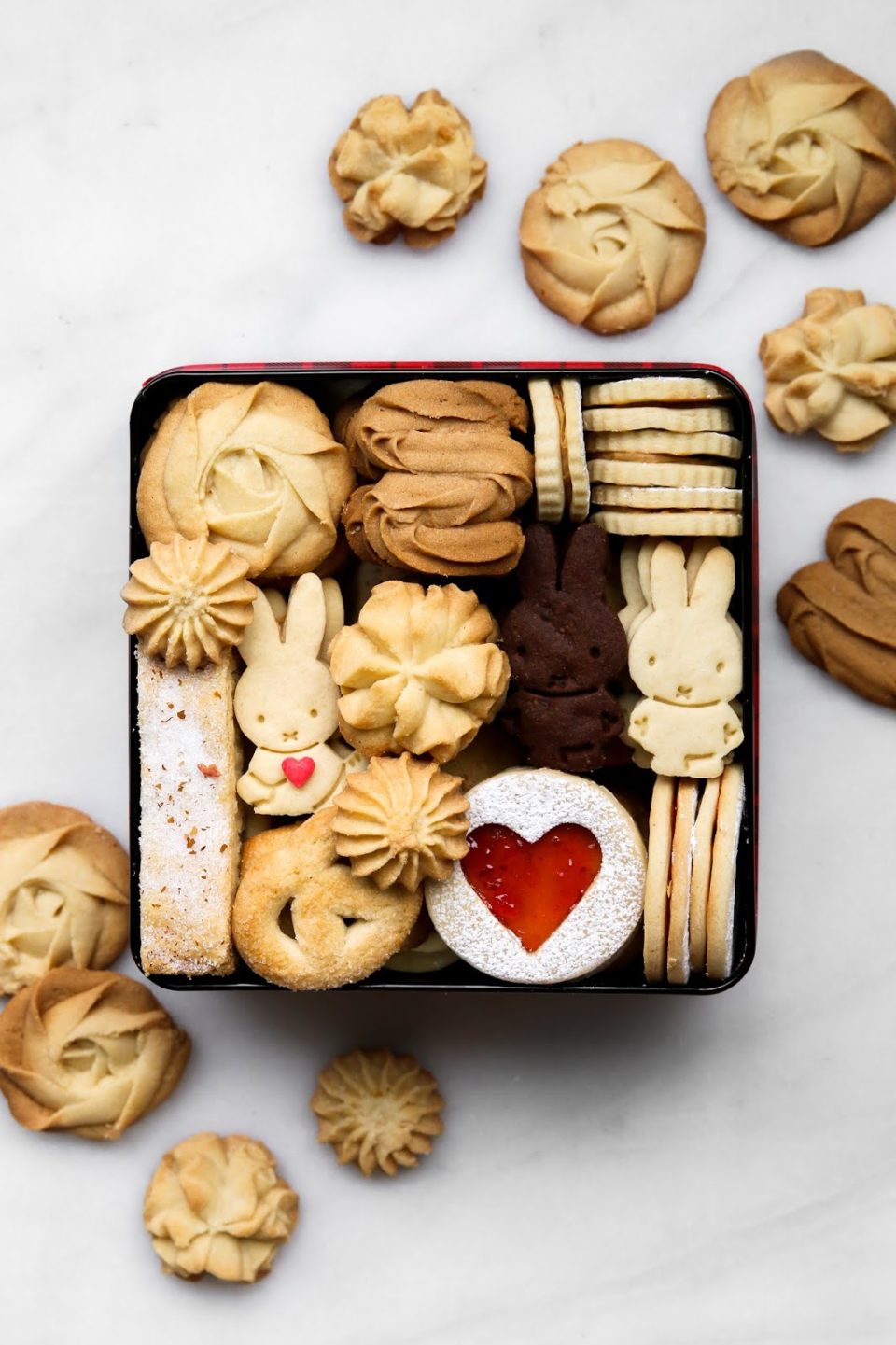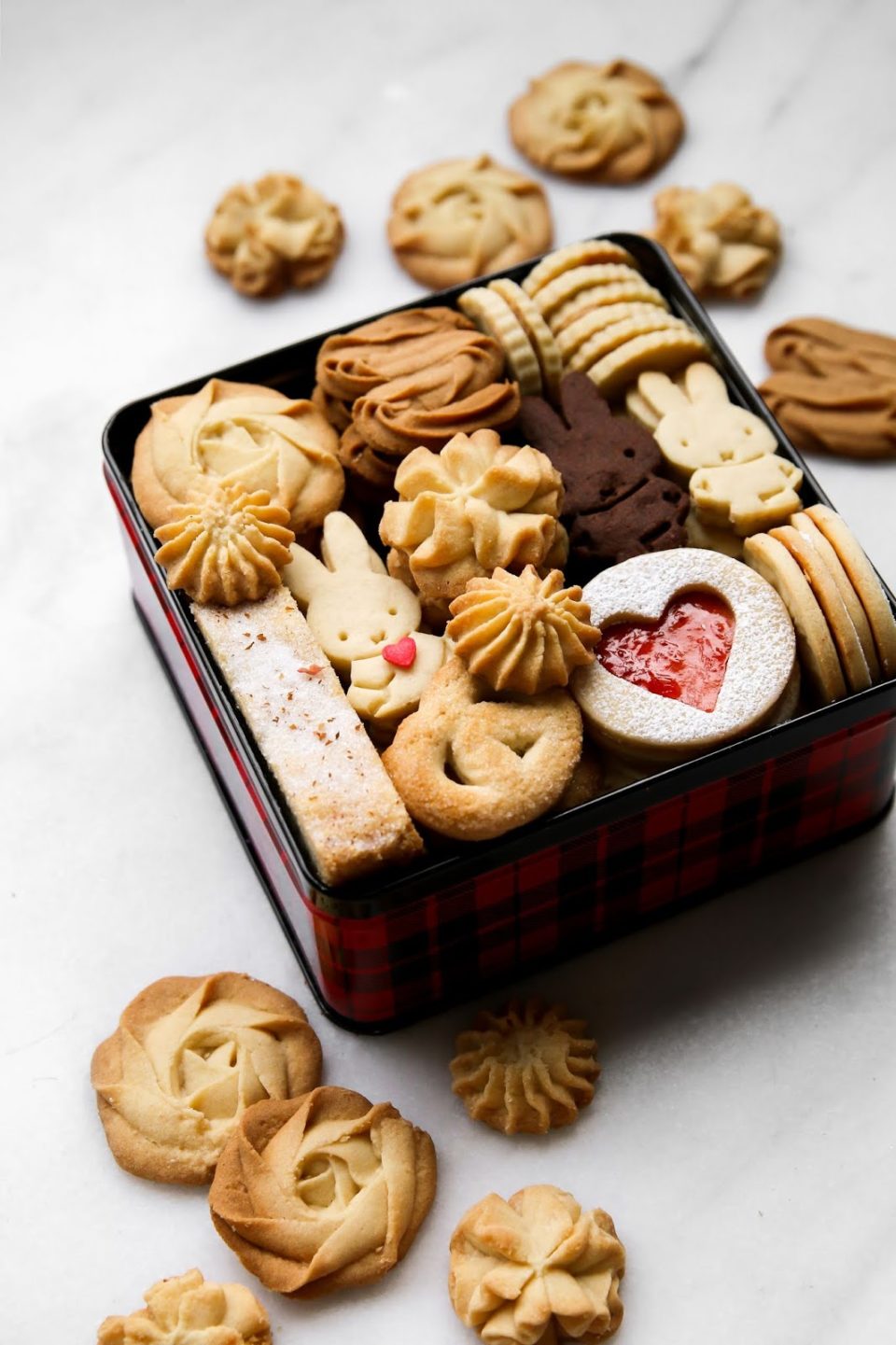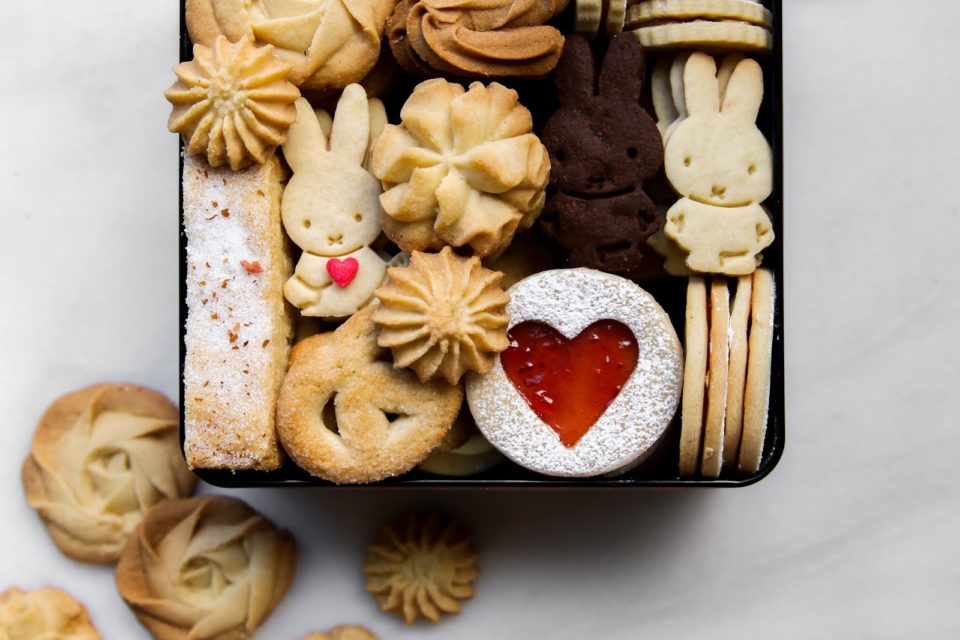 Happy baking!