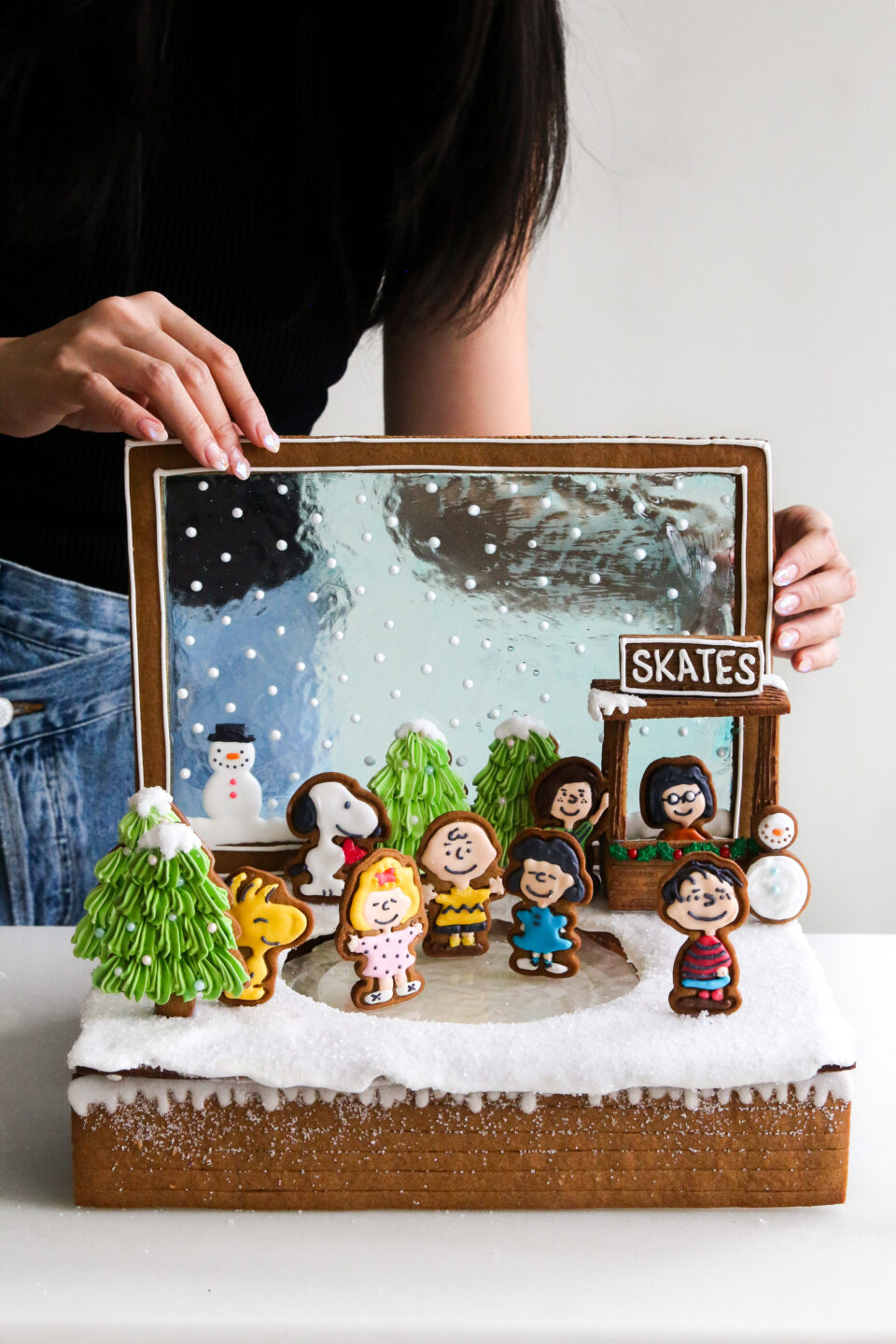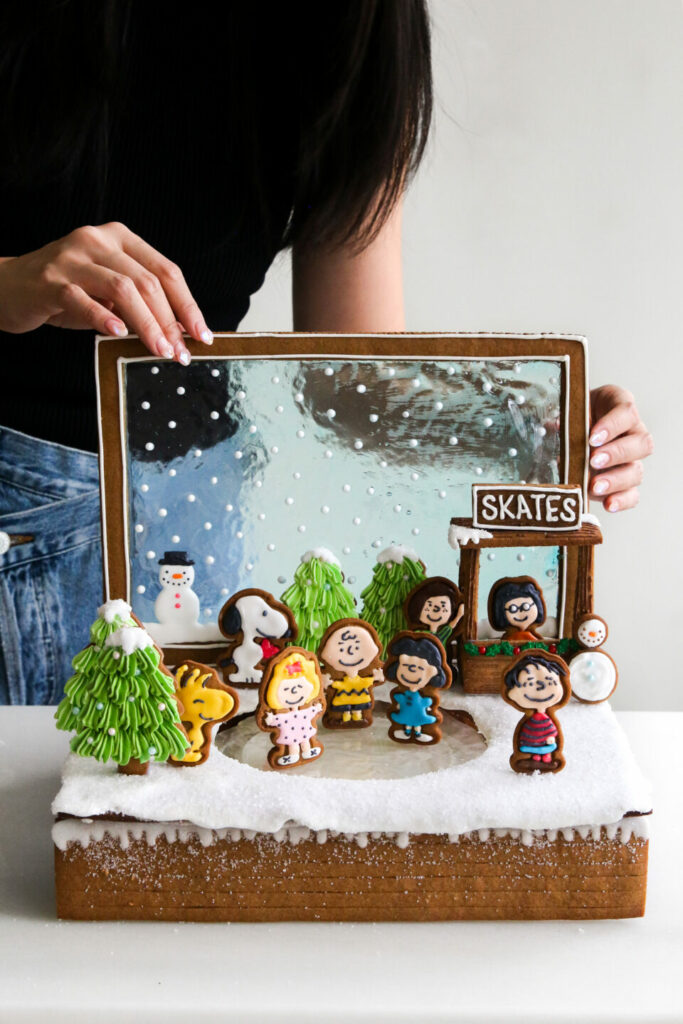 I know this isn't a gingerbread house, but it's something better! If you have been following along my gingerbread journey for a while, you might already be familiar with my yearly gingerbread houses. If not, here's a little recap:
Gingerbread Greenhouse 2019
Gingerbread Greenhouse 2020
Gingerbread Farmstand 2021
Gingerbread Storefront 2021
Gingerbread A-Frame 2021
In the past few years, I've always made a house or building of some sort so I wanted to challenge myself to make something different this year. My partner has always been telling to make a diorama or a scene from a classic movie so this year was the year I decided to take on that challenge. I wasn't ready to make a gingerbread scene from Home Alone or the Disneyland castle with Christmas decorations, but I was feeling ambitious and wanted to make a scene from a holiday movie I grew up watching — A Charlie Brown Christmas. Peanuts creator Charles M. Schulz would've turned 100 years old this year, so I took it as a sign to create the best Peanuts scene I could. The skating scene will forever be my favourite so here is my take on it, but made entirely of gingerbread and sugar!
Unlike previous years, this gingerbread house scene doesn't require very specific or exact measurements to put together. The most important part is to make the base of the skating rink, which is a raised platform. Here are the details of the build in case this is something you want to recreate (!!):
The platform is 12 x 10 inches, with the front being 12 inches wide and the sides 10 inches deep
There are two panels to raise the surface and these are 12 x 2 inches. You only want to make two panels for the front and back because you need the sides to be open to slide in the spinner and the "ice". I chose to make the platforms 2 inches tall because my spinner is 1.5 inches. You want to make sure there is room for the "ice" to spin below the platform without brushing the surface. For example, if you spinner is 3 inches tall, then you want to make your platform pieces at least 3.5 inches tall
The back piece can be as tall as you like it to be — mine was 12 x 10 inches
It is important to place the skating rink at the centre of the surface
Try to keep the skating rink circular (vs. a random oval-ish shape) because I learned the hard way that if you insert a non-circular sheet of "ice", it will hit the interior sides of the platform when it is spinning
The "ice" and the sky background are both made of poured isomalt. I kept the ice clear and coloured the sky piece with a bit of blue food colouring
Once the isomalt has cooled and set, you can pipe any royal icing details onto it
Use royal icing (but I prefer isomalt) to attach the characters and assemble the scene
This is the set of Snoopy cookie cutters I used
Coarse sanding sugar is a great way to hide any imperfections ; )
If it is easier for your to visualize the whole process in video format, you can see it on my Instagram here: SNOOPY SKATING RINK REEL