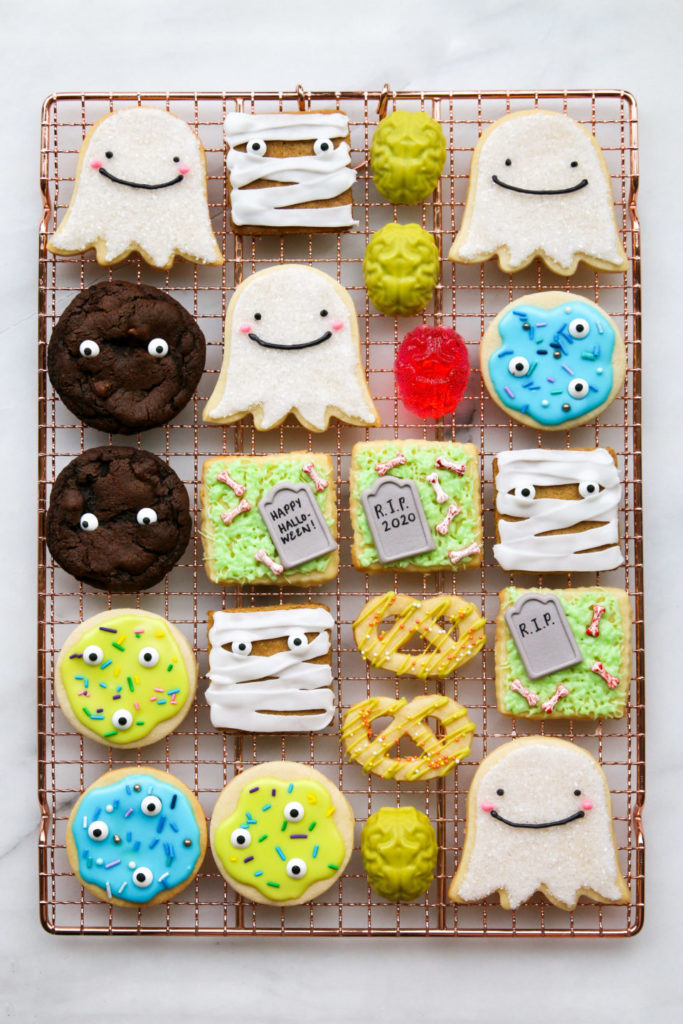 In case you missed it, I'm now a Halloween enthusiast (contrary to what I said before) and I wish I started celebrating all things spooky (but only the cute kind of spooky) earlier. To make up for lost spooky time, I'll be sharing an excessive amount of Halloween thing here. In my opinion, the best thing about Halloween baking is how over the top the decorations can be. Today's post is less of a recipe post because I encourage you to use your favourite sugar cookie recipe, and more of a decorating inspiration. Instead of a recipe, I'm sharing my favourite decorating tools for make a set of killer (🔪) haunted cookies.
Friendly ghost sugar cookies: ghost cookie cutter, coarse sanding sugar
Mummy brown sugar cookies: cookie cutter of choice, flat piping tip (Wilton #45), eyeball sprinkles
Graveyard sugar cookies: cookie cutter of choice, grass tip (Wilton #233), assorted spooky sprinkles
Slime cookies: cookie cutter of choice, eyeball sprinkles, assorted sprinkles
Chocolate cookies: eyeball sprinkles
If you're looking for a good sugar cookie recipe to use as the foundation for these Halloween cookies, you can find my favourite sugar cookie recipe here. If you're looking for a less traditional recipe, I love these pretzel shortbread cookies. Both these recipes produce cookie doughs that don't spread much, which is ideal for cut-out cookies! To make sure all the cookies retain their shape, I like to make sure the cookie dough is throughly chilled before baking.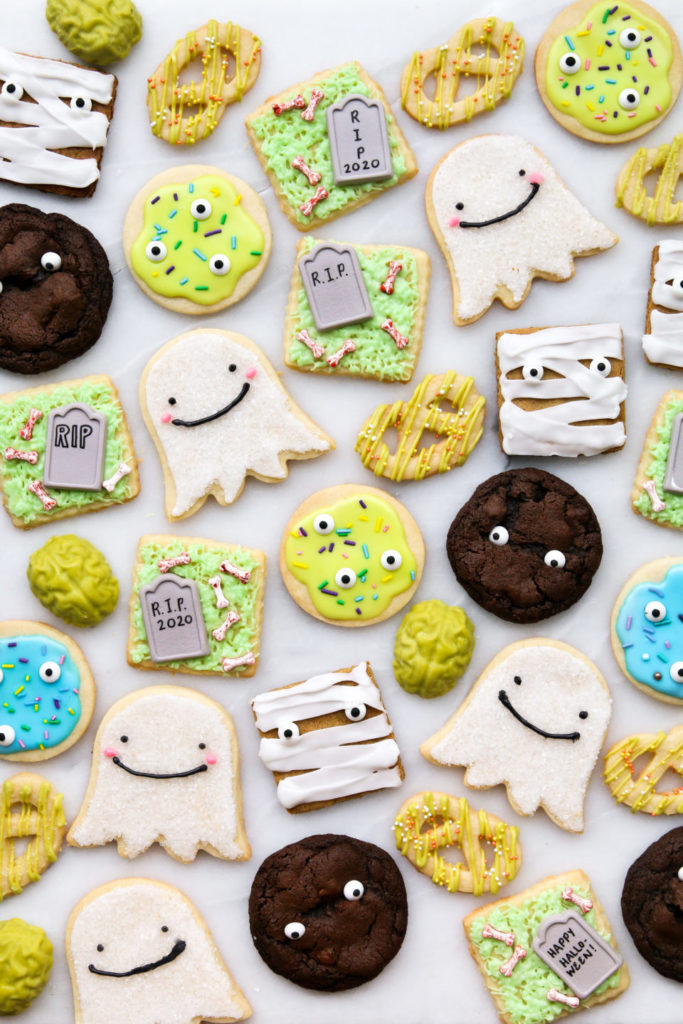 Happy baking!