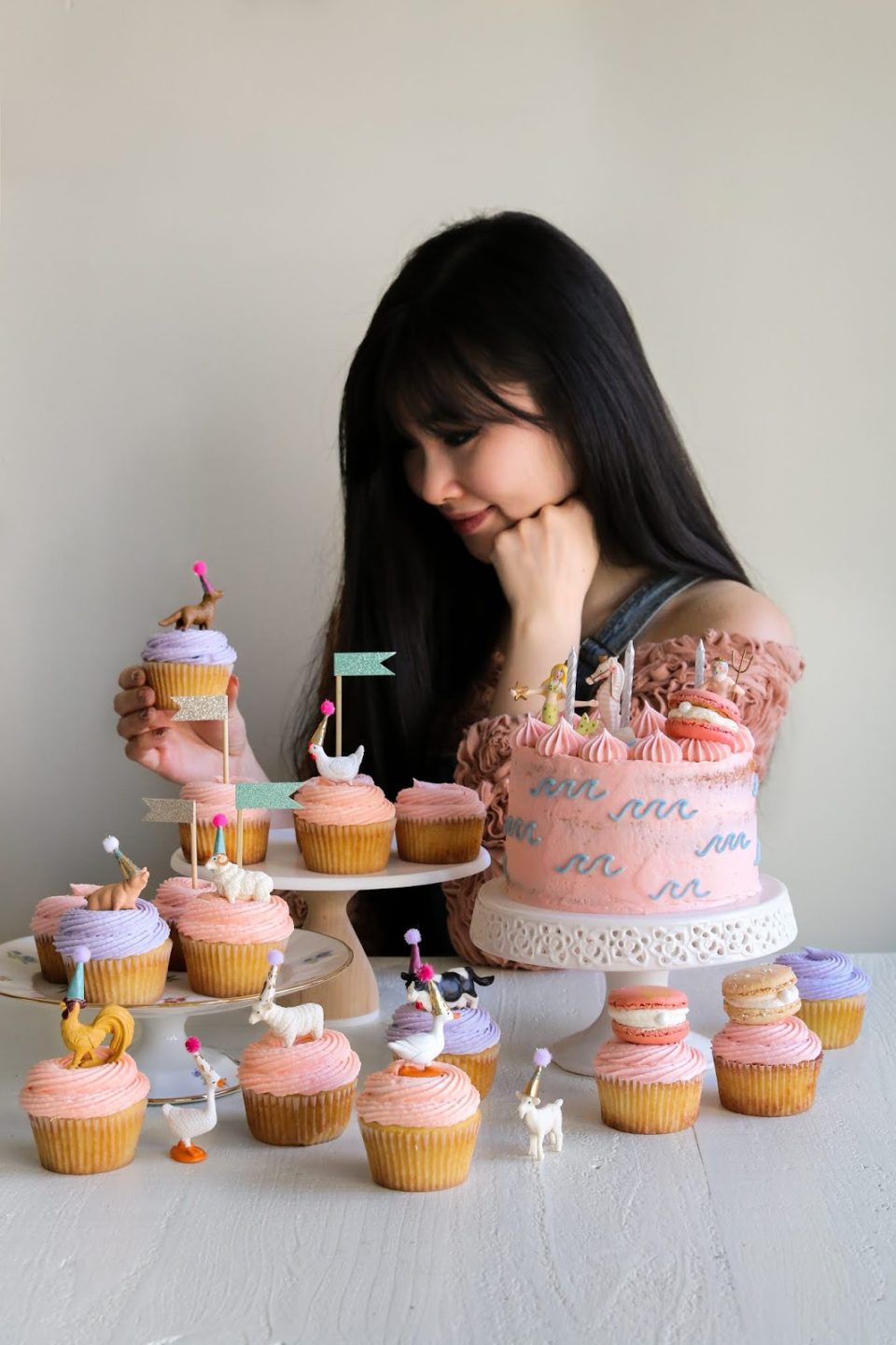 I am writing a cookbook. I am writing a cookbook! I am writing a… cookbook! No matter how many times I say it, it will forever feel surreal. I have always intended to share the news sooner, perhaps when I wrote the first recipe or took the first few photos for the book, but fear held me back. This fear almost led me to say no to this cookbook opportunity. It was a fear of inadequacy and a fear of failing but I also wholeheartedly believe it is this same fear that leads to the creation of some of the best work.
I started this book over a year and a half ago and have been working tirelessly on it since. Every moment I was not at my full-time day job, I was working on the book, whether it was recipe developing, photographing, or writing. I would be working on it on a Thursday evening at 1am as well as a Sunday afternoon at 4pm. The book has kept me plenty busy for the past 18 months. I would be lying if I said I did not get frustrated or cried due to exhaustion throughout this process. I would also be lying if I said it did not lead to some of my best work.
I am going to share more details about the book leading up to its release in late April 2020. For now, know that the book is a combination of everything I know and love. I will never forget how this blog began and this book is going to pay homage to that. I have always said that every recipe and story shared on this blog is like a love letter dedicated to all things sweet, and this book is no exception. It is collection of love letters that are sweet to read even sweeter to eat.
To celebrate this news, I created a little party scene with a three-layer cake and a dozen or so of cupcakes. There is an under the sea mermaid party on the layer cake and a group of party animals each with their own handmade party hat on the cupcakes. Originally, I wanted to share these cakes and cupcakes with a decorating tutorial but everything seemed too simple to warrant a dedicated tutorial. The little party hats are made with assorted scrapbook paper with sparkly pom poms attached to the top before they are added to the heads of the farm animal figurines. The layer cake is decorated with porcelain mermaid candles as well as macarons that have a large pearl sprinkle placed in the buttercream layer to resemble an oyster. Let these little party scenes serve as some inspiration but your next celebration that calls for cake.
Lastly, and also most importantly, I want to thank you for following along on this baking journey. Without each of you, this blog would not exist and this upcoming book definitely would not exist. This book is as much mine as it is yours. For that, I am forever grateful.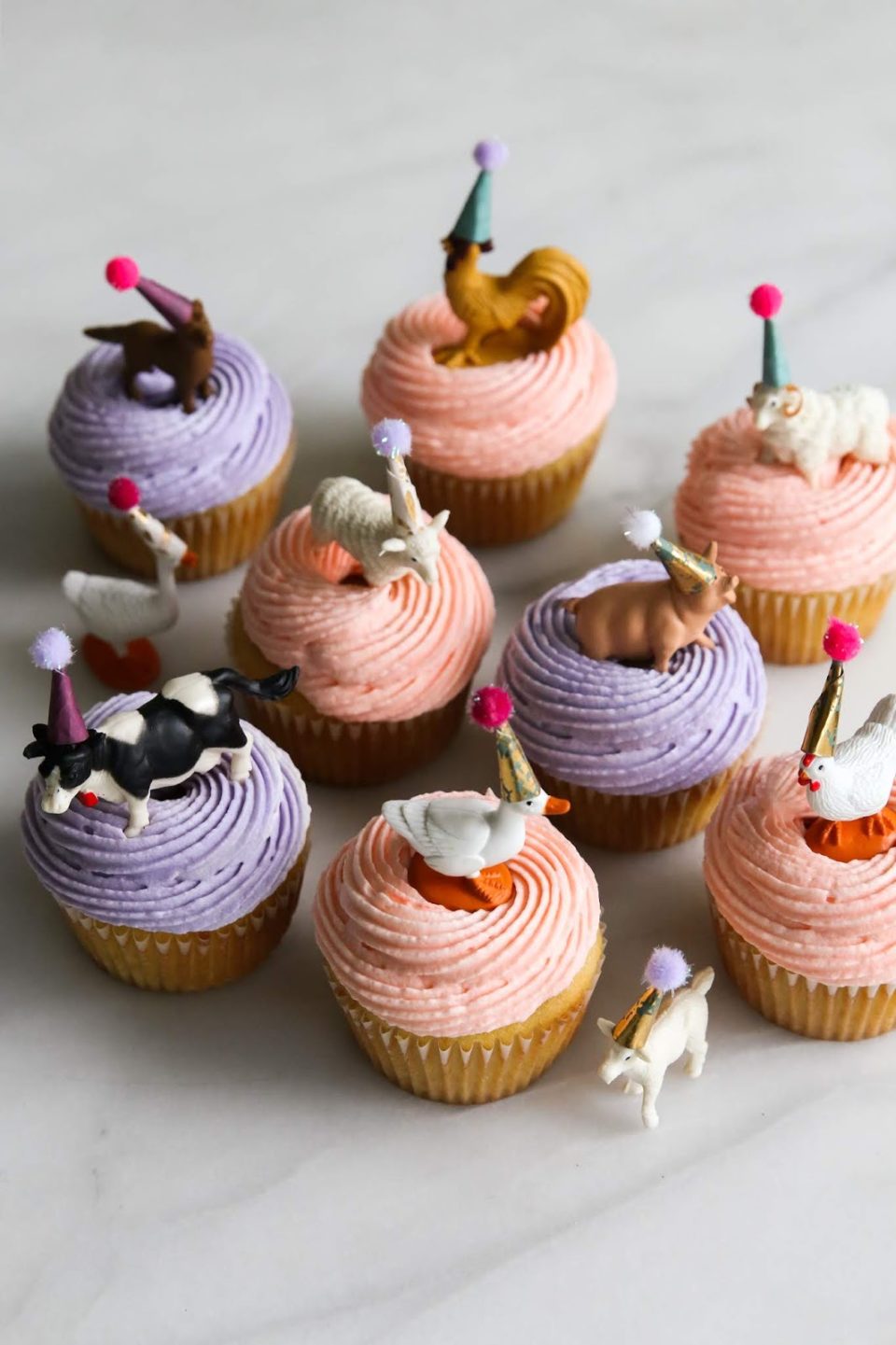 Happy baking!