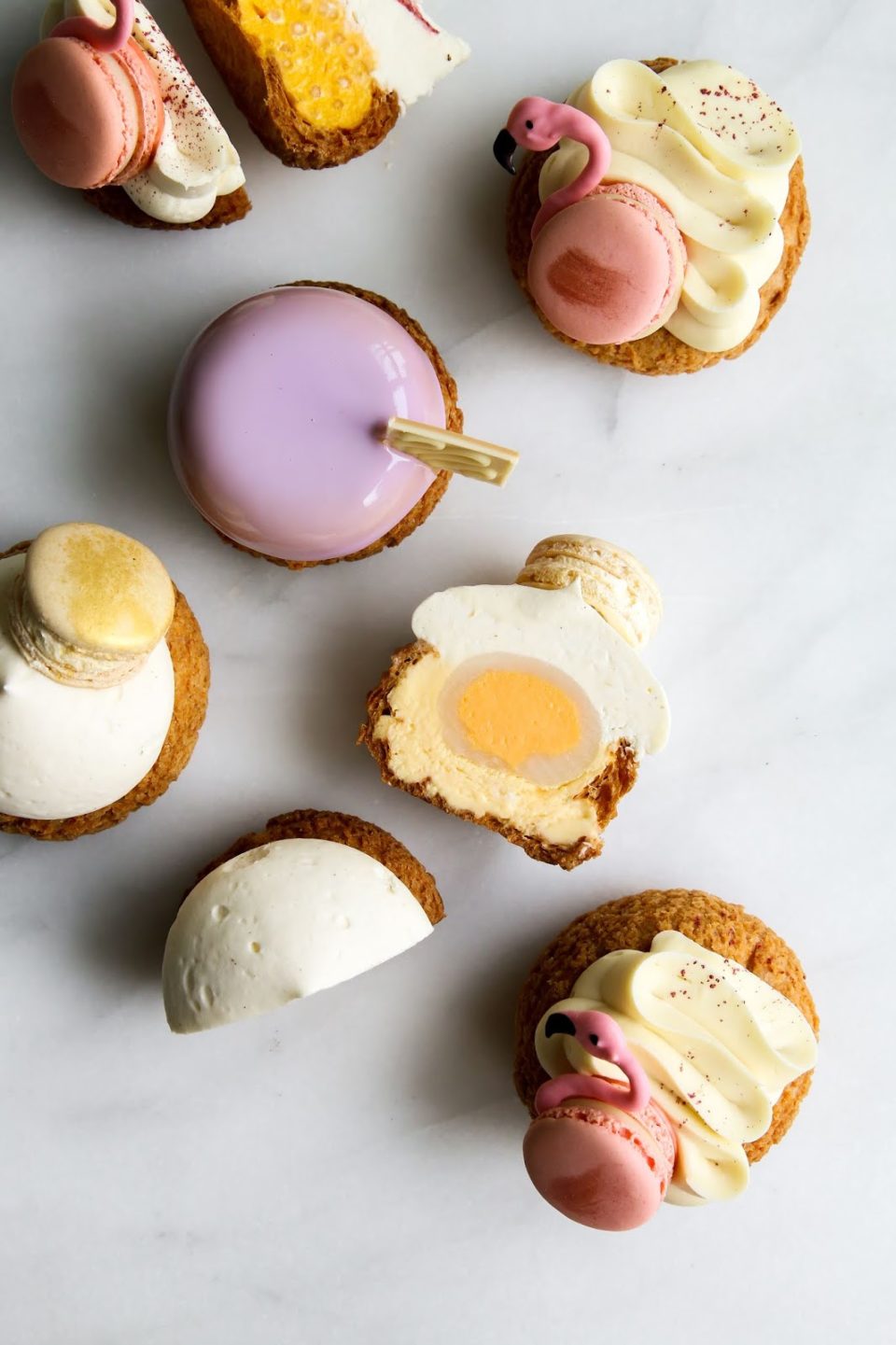 When people ask me what are some of the best bakeries and pastry shops one must visit in Vancouver, Beta 5 has always been one of the places I name first. I would love to say that I have been in love and visited Beta 5 every week since week one, but I actually did not start going until a couple of years after they first opened. Like their bio suggests, they are indeed tucked away like a secret — they are not in the most central spot in Vancouver but their amazing pastry and chocolate program makes the trek extremely worthwhile. I have shown my love for their pastries numerous times (ex. douglas fir cream puff, strawberry frosted flake croissant, collection of flower-themed cream puffs) and many of you seem to love it too.
So when the team at Beta 5 reached out and suggested that we work together to create a line of featured cream puffs, I immediately said yes. It was my first (and theirs too) collaboration and I could not have asked for a better team to work with. We started meeting one month before the cream puff launch date and I thought it would be fun to break it down and let you know how this all happened!
Week 1
Beta5 gave me homework before our first meeting. My main task for week one was to brainstorm ideas for both flavours and look of the three cream puffs. I wanted to make sure there was one underlying theme that tied all three puffs together in terms of both flavour and design. I created a mock up for two sets of cream puffs — one resonating with what you see more on my blog (i.e., the cute characters, pastel colours, all whimsical vibes) and what I associate with Beta 5 creations (i.e., really sleek presentation of pastries with an emphasis on technical precision and design). We took elements from both sets to create cream puffs that perfectly represented both of our own brands. In terms of flavours, I really wanted to play with flavours that I grew up eating and flavours you would not normally see in non-Asian pastries. I presented salted egg yolk custard (流沙包) mochi, mango coconut sago (芒果西米露), and milk tea toast (奶茶+煉奶西多) and the team seemed quite excited to work with these flavours that they do not normally offer in the store. We also discussed some timeline things.
Week 2
The first round of taste testing and design prototyping! We tasted and discussed the look of the first set of cream puffs. Maybe we should make the salted egg yolk custard a bit saltier? Let's add a swoosh to the flamingo macaron! Let's add ube to to the milk tea puff for a pop of colour and for an extra layer of flavour?
Week 3
More taste testing and finalizing of the flavours and design of all three puffs! At this point, the cream puffs were 99% finalized. Most of the time this week was spent photographing, editing, and drafting up the announcement of this collaboration to the public. We also spent a good amount of time gushing over how cute the flamingo macaron was.
Week 4 aka. the launch!
The official launch of the cream puffs was yesterday at 10am. Pre-orders for the cream puffs started Friday morning at 9am and due to everyone's excitement, all the pre-orders for the entire week were sold out within the first two hours (thank you!). A second set of pre-orders for Saturday sold out within seven minutes. Eeeeep!
I hung out at Beta 5 for most of the launch day and was so overwhelmed by your excitement of the cream puffs. I got to meet many of you that pre-ordered puffs and walk-in customers and I also got to say hi to many friends that made the trek to the shop for some puffs. We sold out of cream puffs before noon, restocked, and sold out again in the early afternoon. The remainder of the day was spent gushing over the amazing photos many of you shared on instagram. Thank you SO much for being extremely supportive of my first collaboration. I was so nervous before the launch of these puffs ("What if no one comes?" "What if no one likes them?") but am so happy with how everything turned out. Another big thank you to the Beta 5 team for thinking I am cool enough to be a collaborator — you guys are so incredibly talented.
Here are some fun photos of the puffs and some behind-the-scenes inside the Beta 5 kitchen that I did not get a chance to share on Instagram: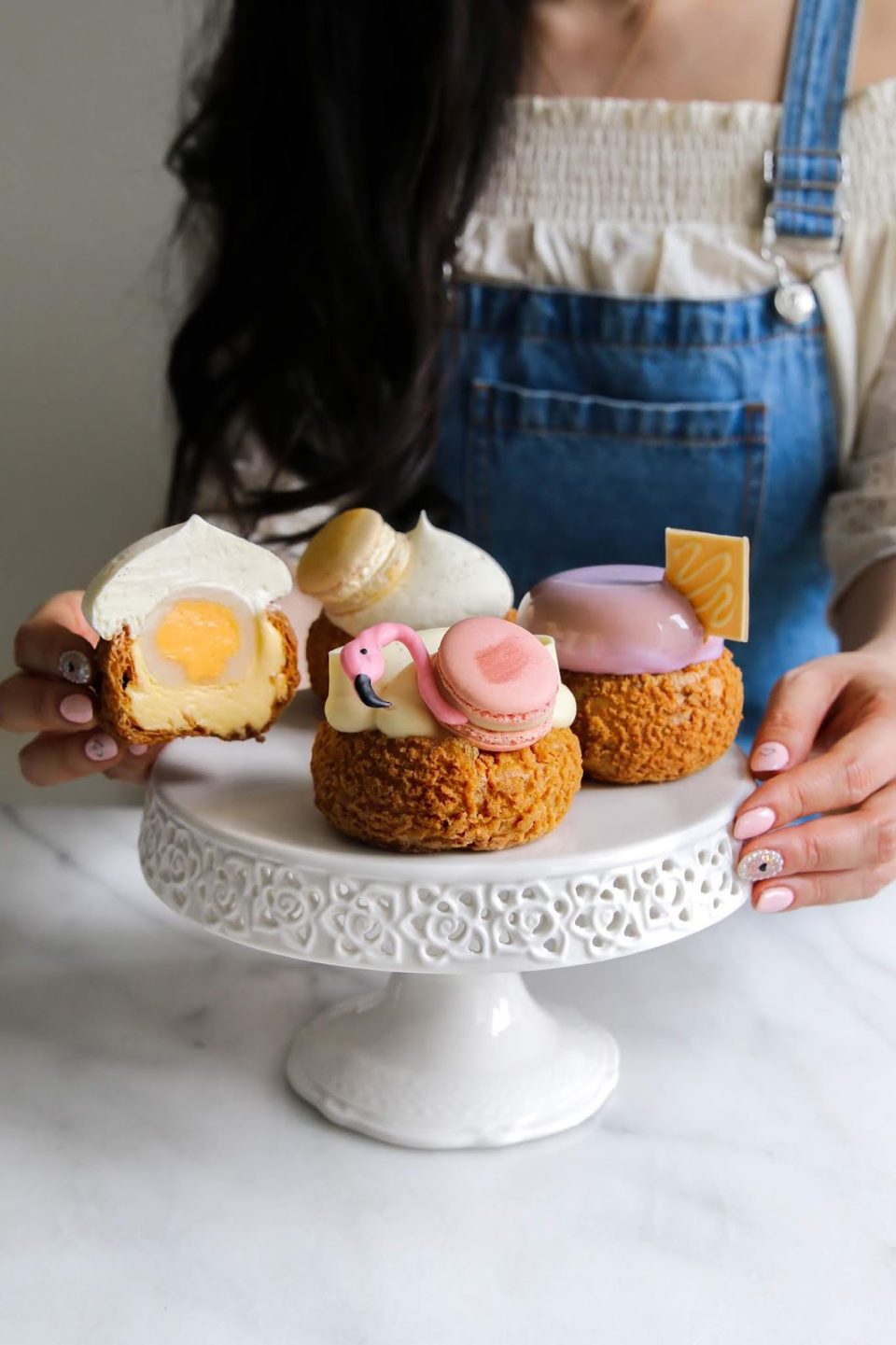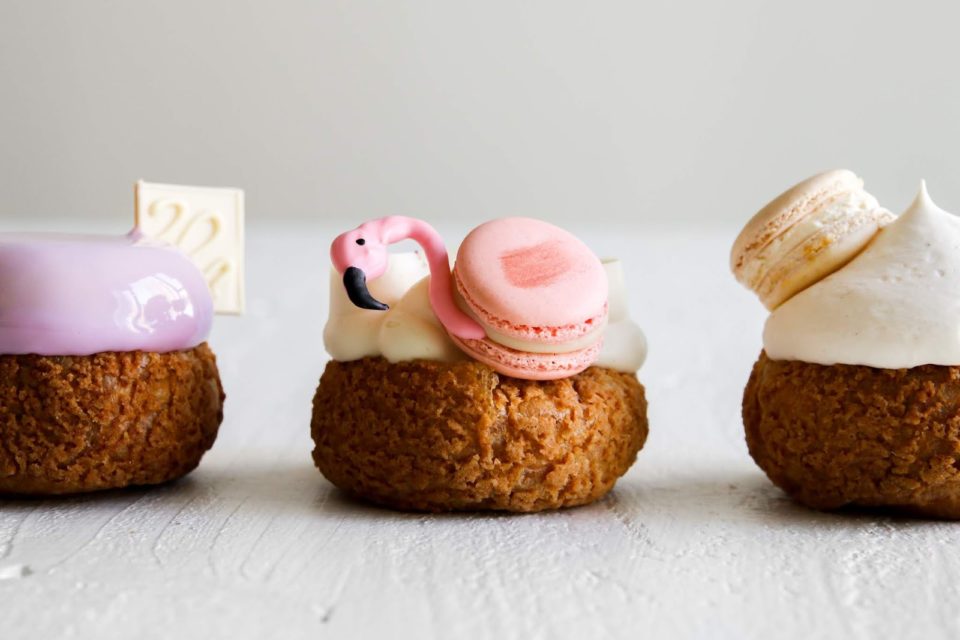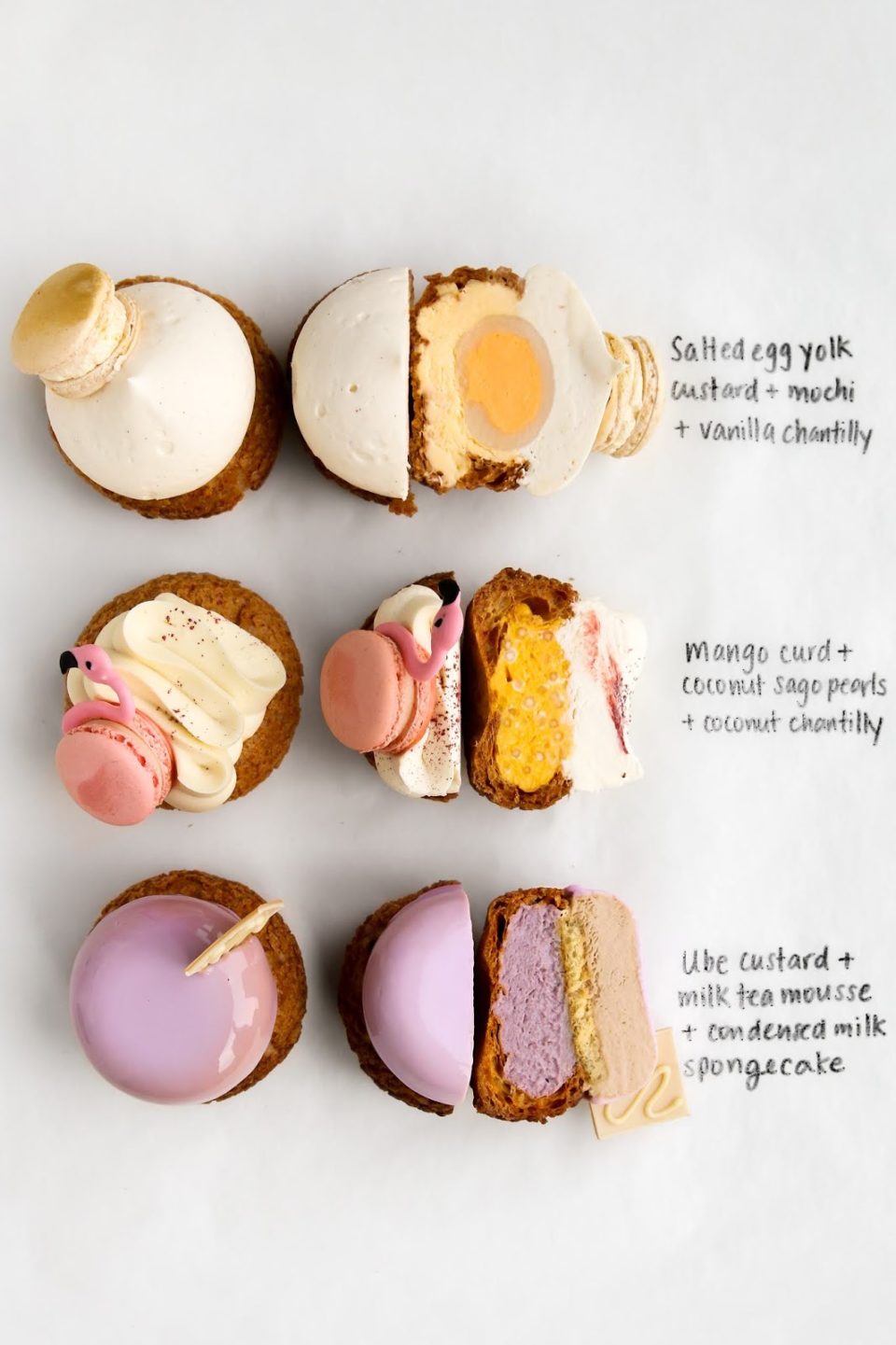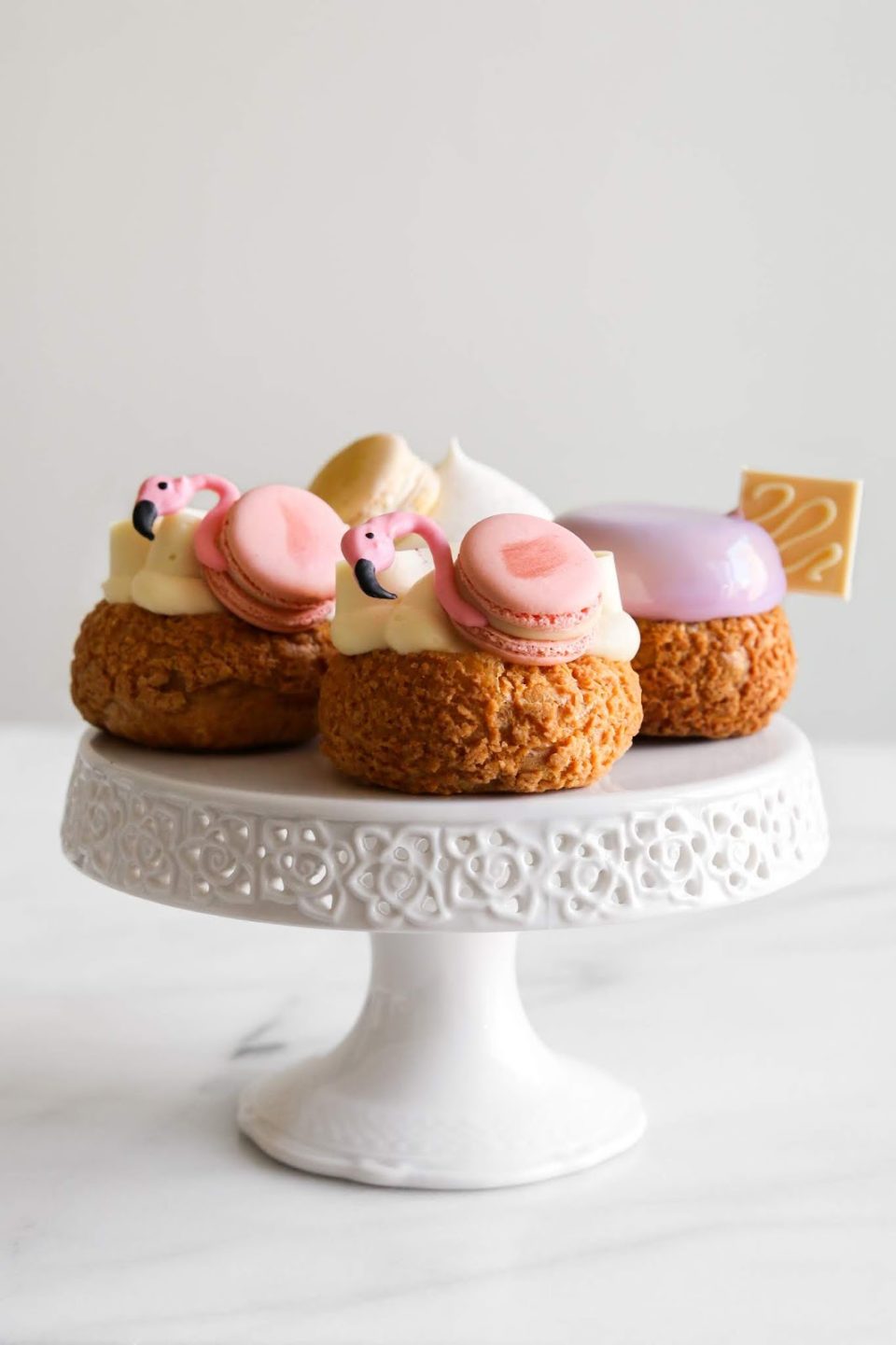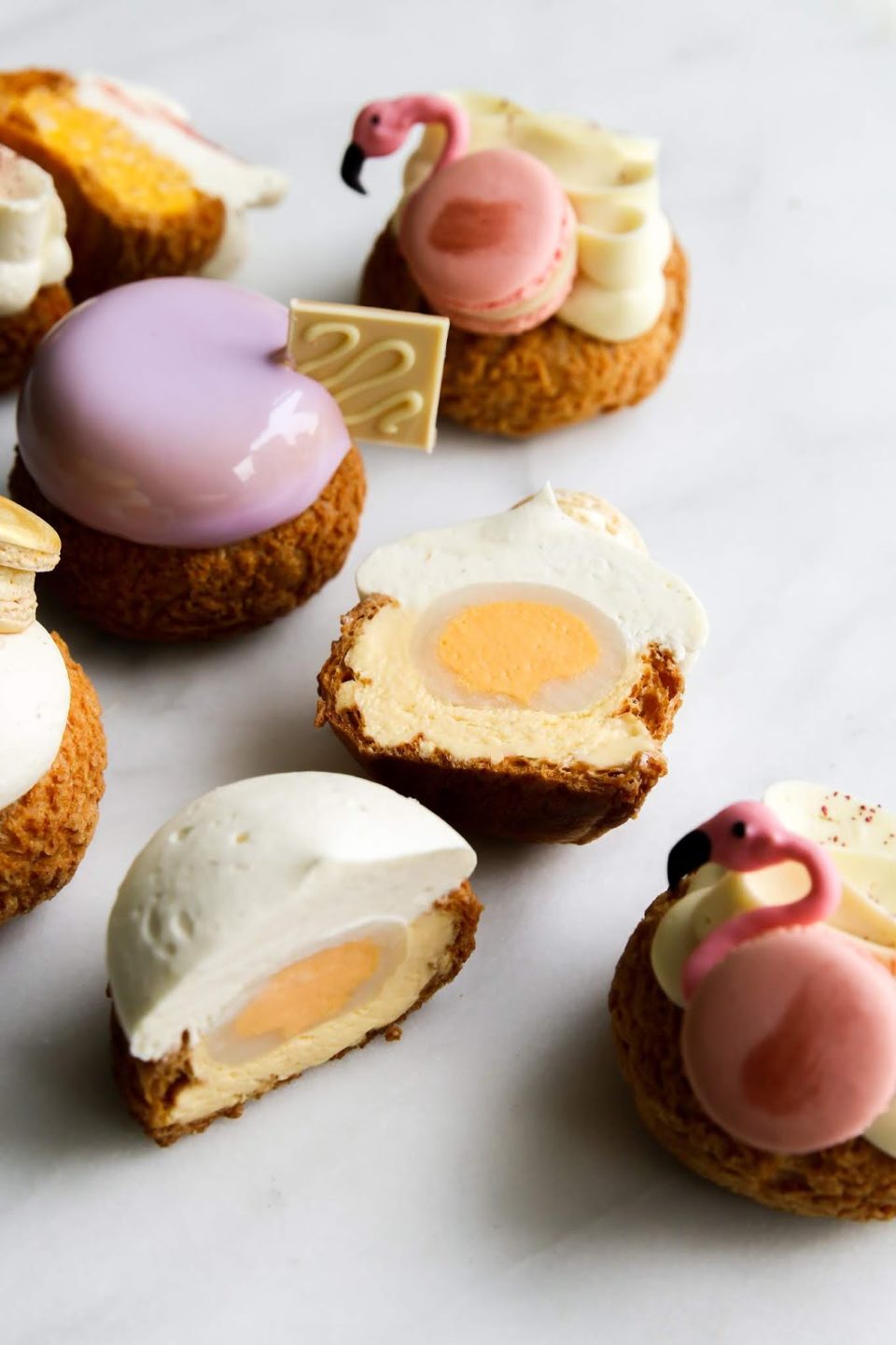 Thank you so much again for your excitement for this collaboration. If you want to get your hands on some puffs (they are on sale until this Friday!), you can click here:
Happy baking!