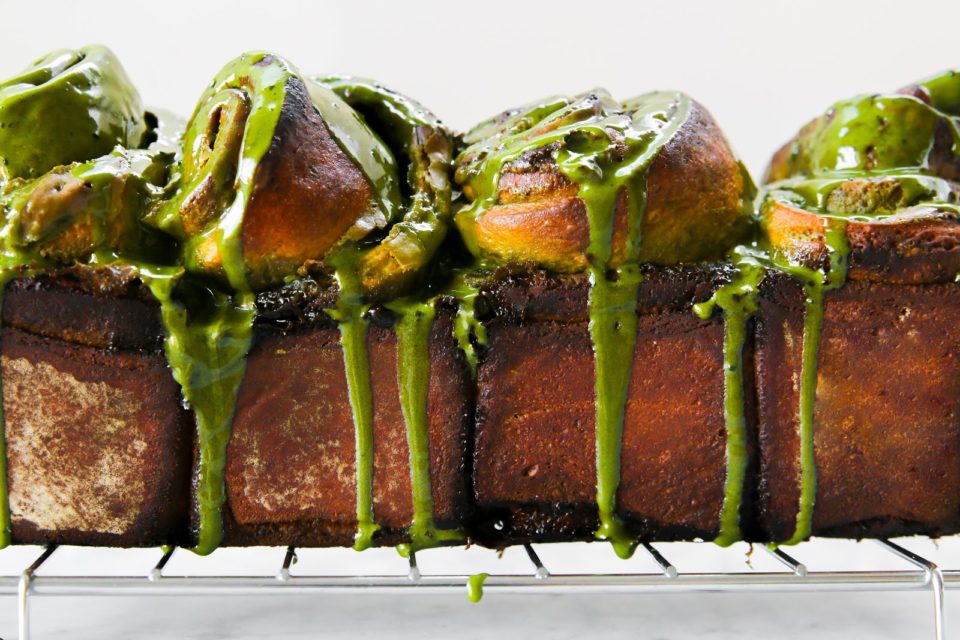 I don't think I have ever bookmarked so many recipes in a cookbook before, but I am not at all surprised by how much I love all the recipes in Cynthia's new book, A Common Table. Before I started blogging, Two Red Bowls was one of the first blogs I subscribed to. Two Red Bowls was one of those 'If-I-had-a-blog-I-would-want-it-to-look-like-this' kind of blogs to me. I remember making her butter mochi recipe circa 2013 and her mochi recipe on Food52 again in 2014. After my big mochi phase I also tried my hand at Cynthia's chamomile lemon poppyseed loaf cake and her london fog cupcakes among many other sweet treats. Just because I gravitated towards following her sweet recipes, it doesn't mean her savoury recipes are any less stellar — and her book really showcases that. Not only is Cynthia's book filled with approachable, homey recipes that remind of things I ate growing up (hello, she has a recipe for Hong Kong style condensed milk toast and an ode to spam!), it is also a beautiful collection of photos and stories of shared cultures and how food can bring all of us together at the table. The matcha swirl bread on page 232 was the first thing I decide to make from Cynthia's book, but it definitely will not be the last pages I unintentionally soil with flour from making a basic dumpling dough or Korean vegetable fritters.
Congratulations, Cynthia on your new book! A Common Table feels like the book I have been waiting for and it was definitely worth the wait.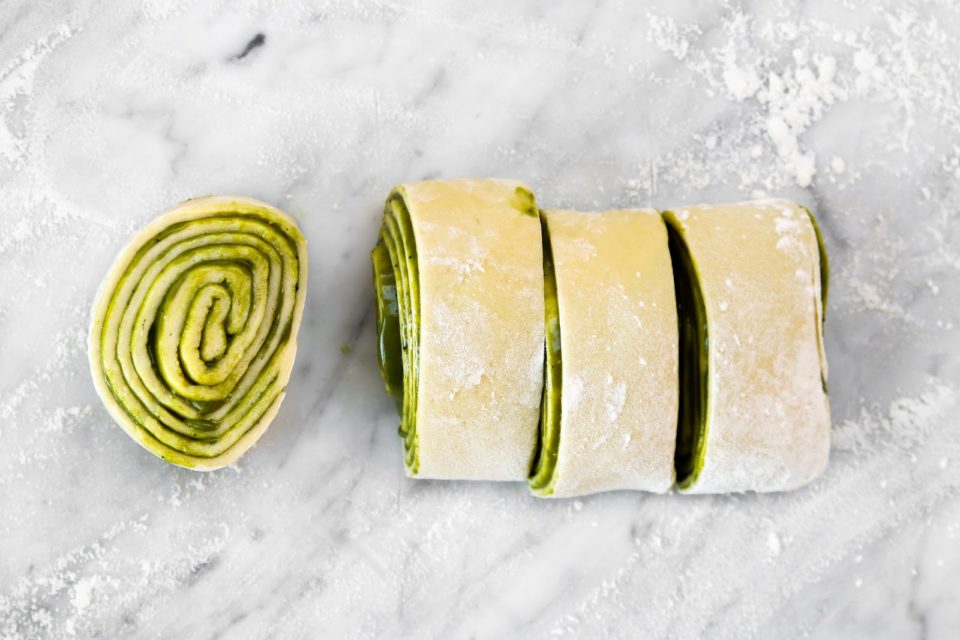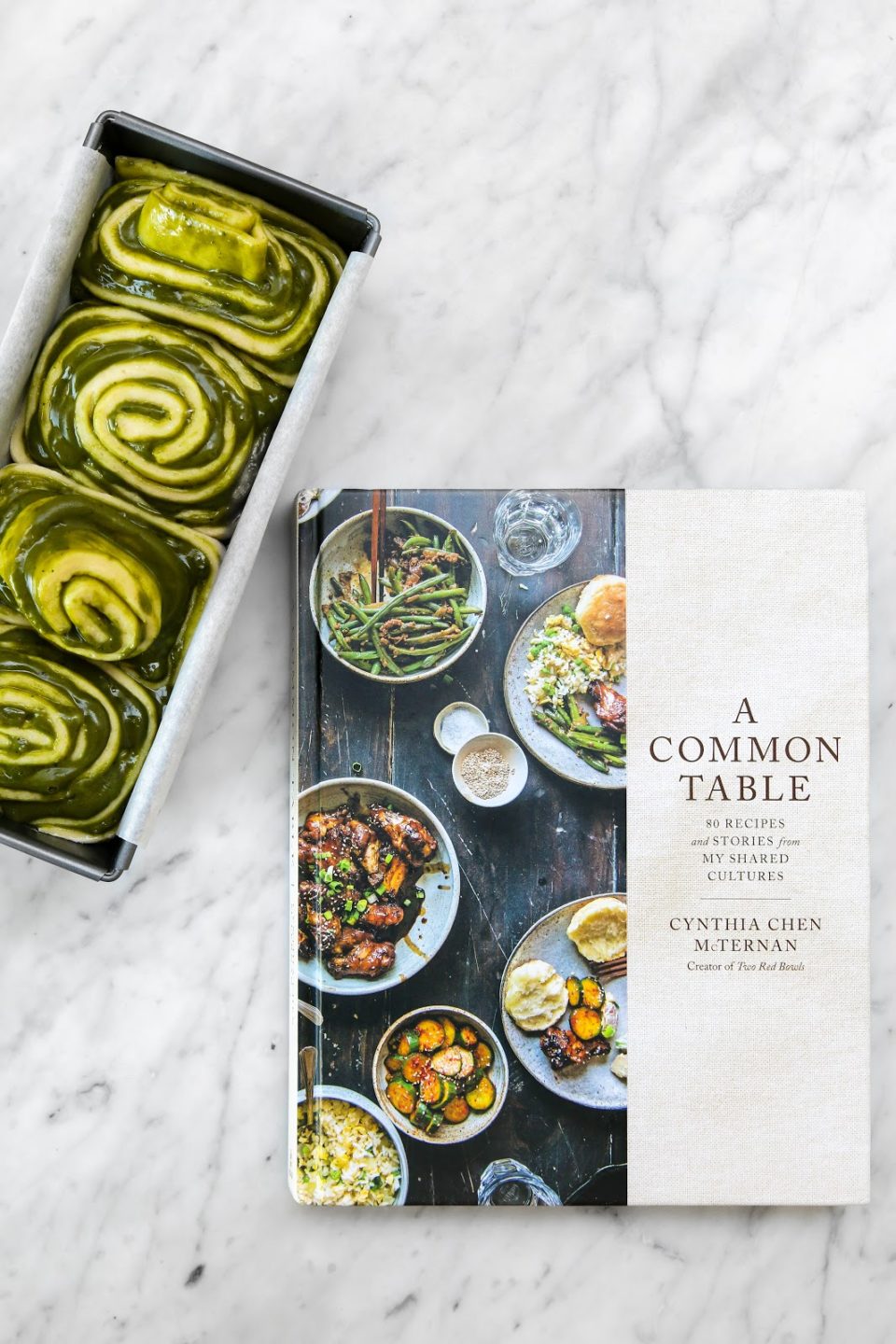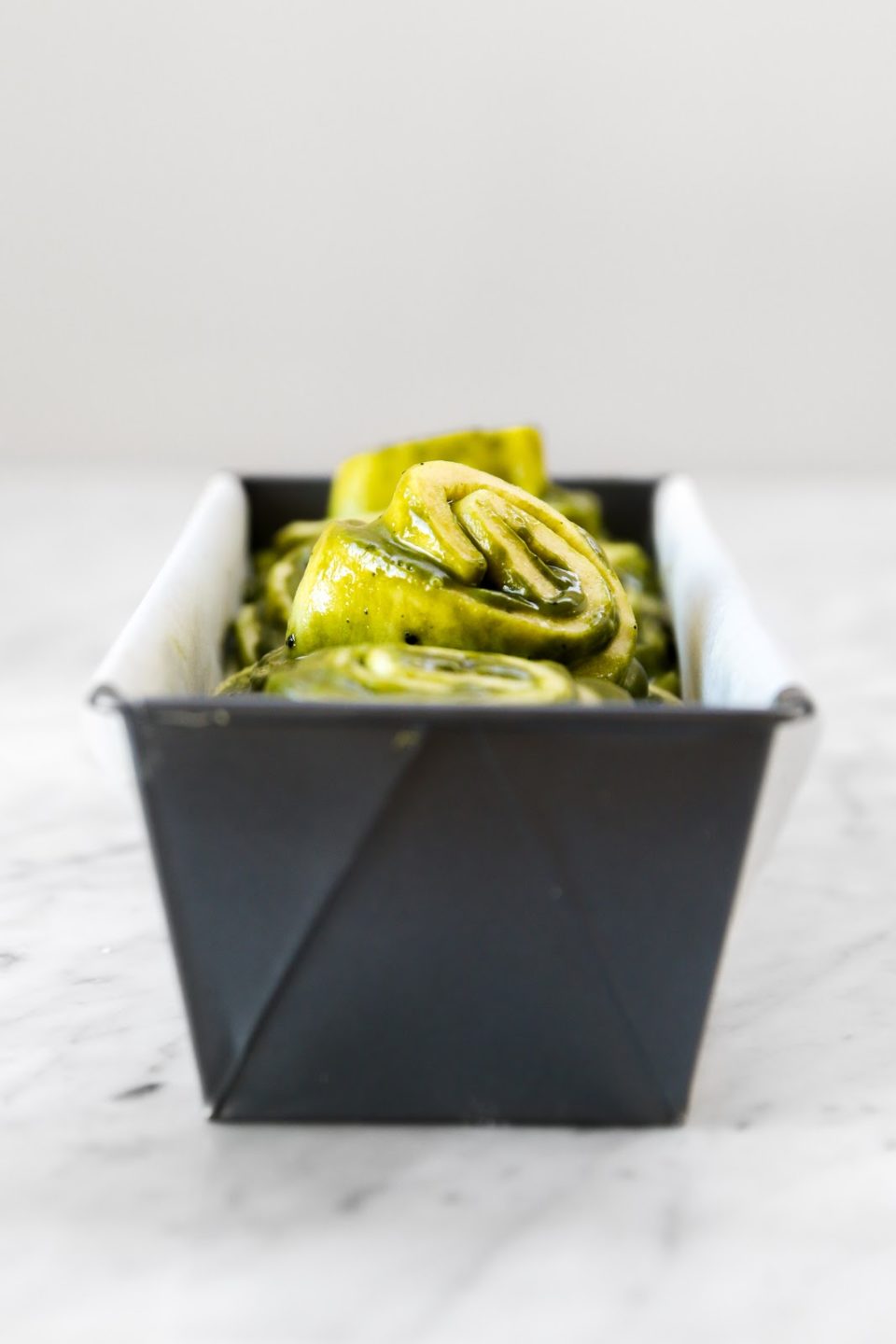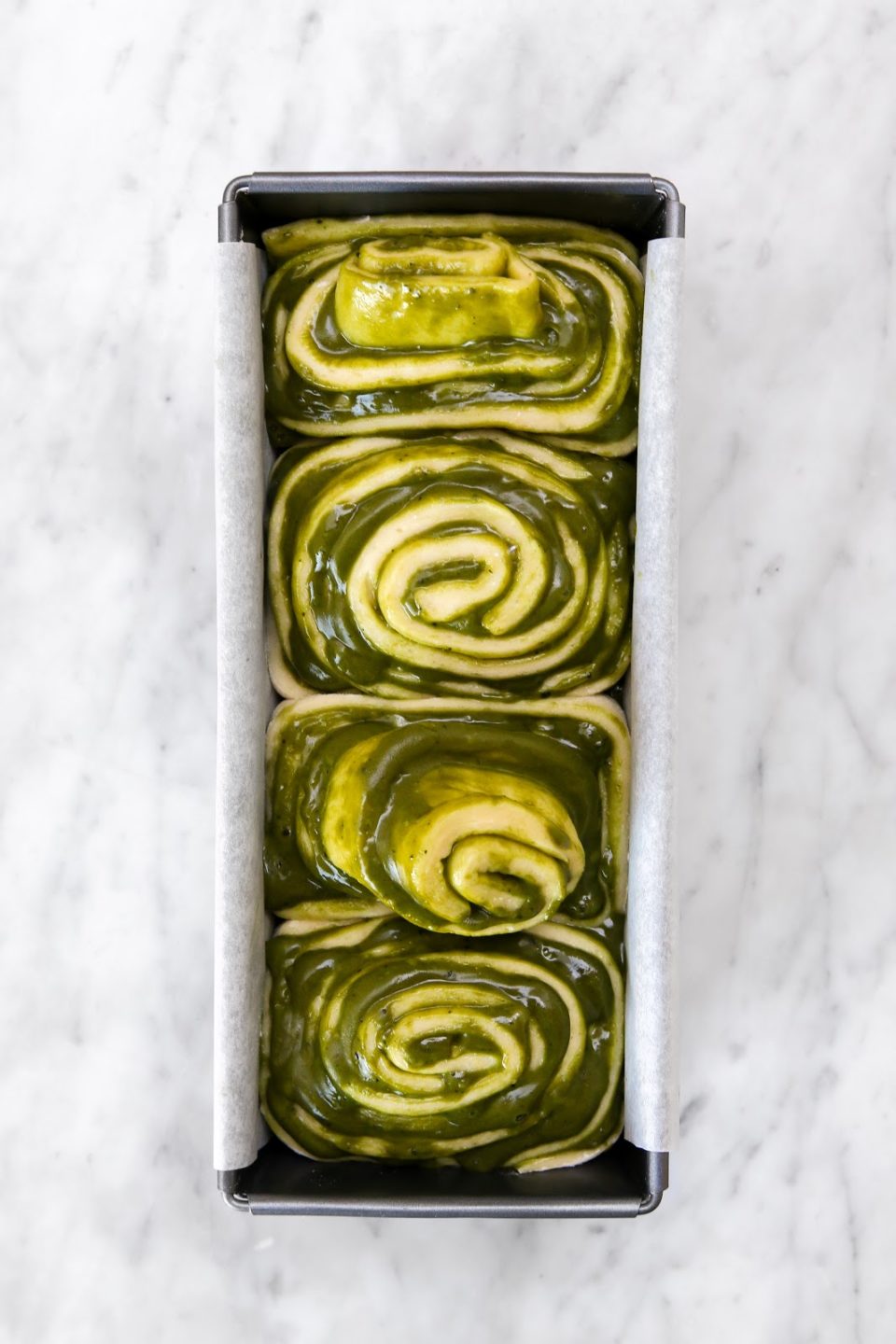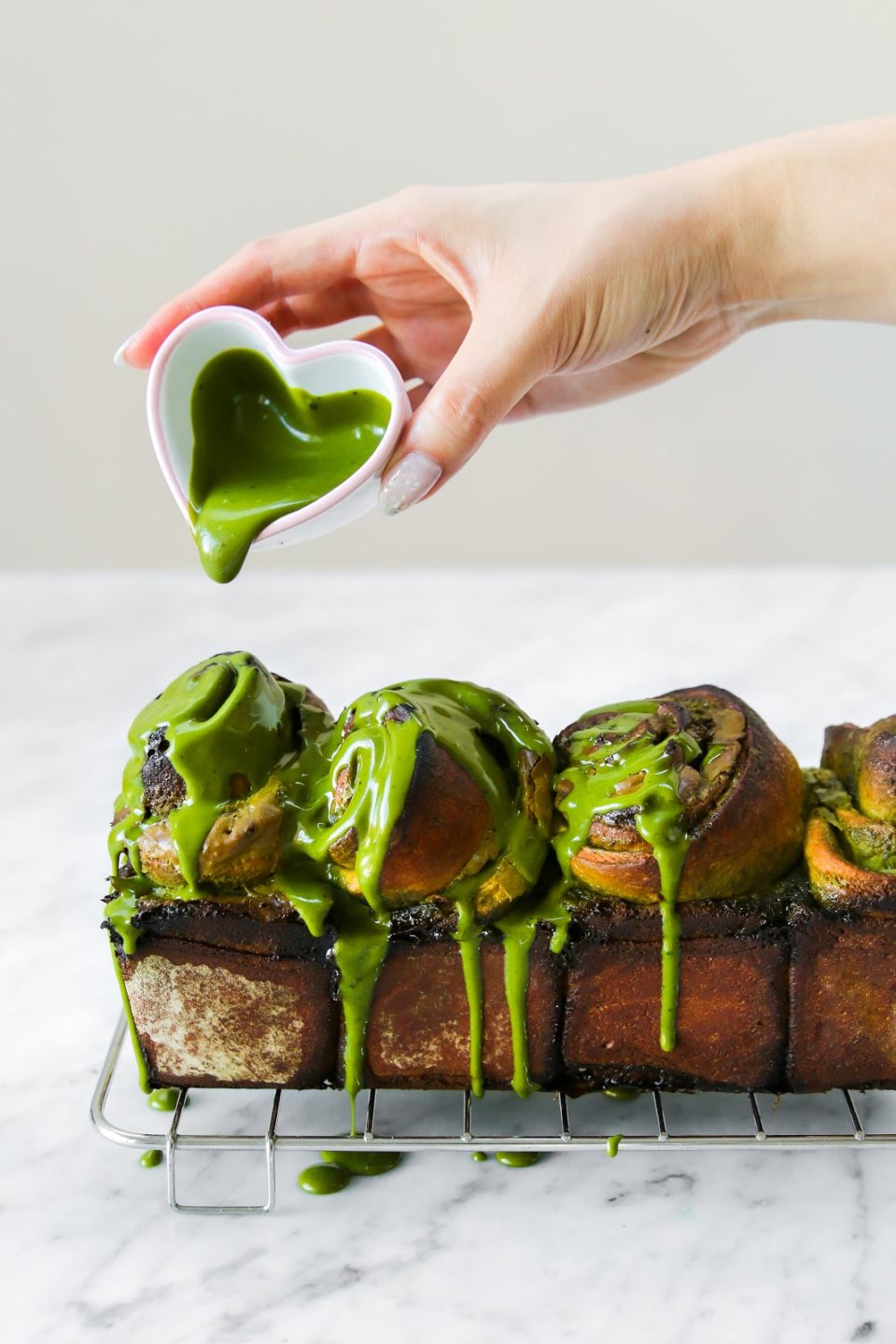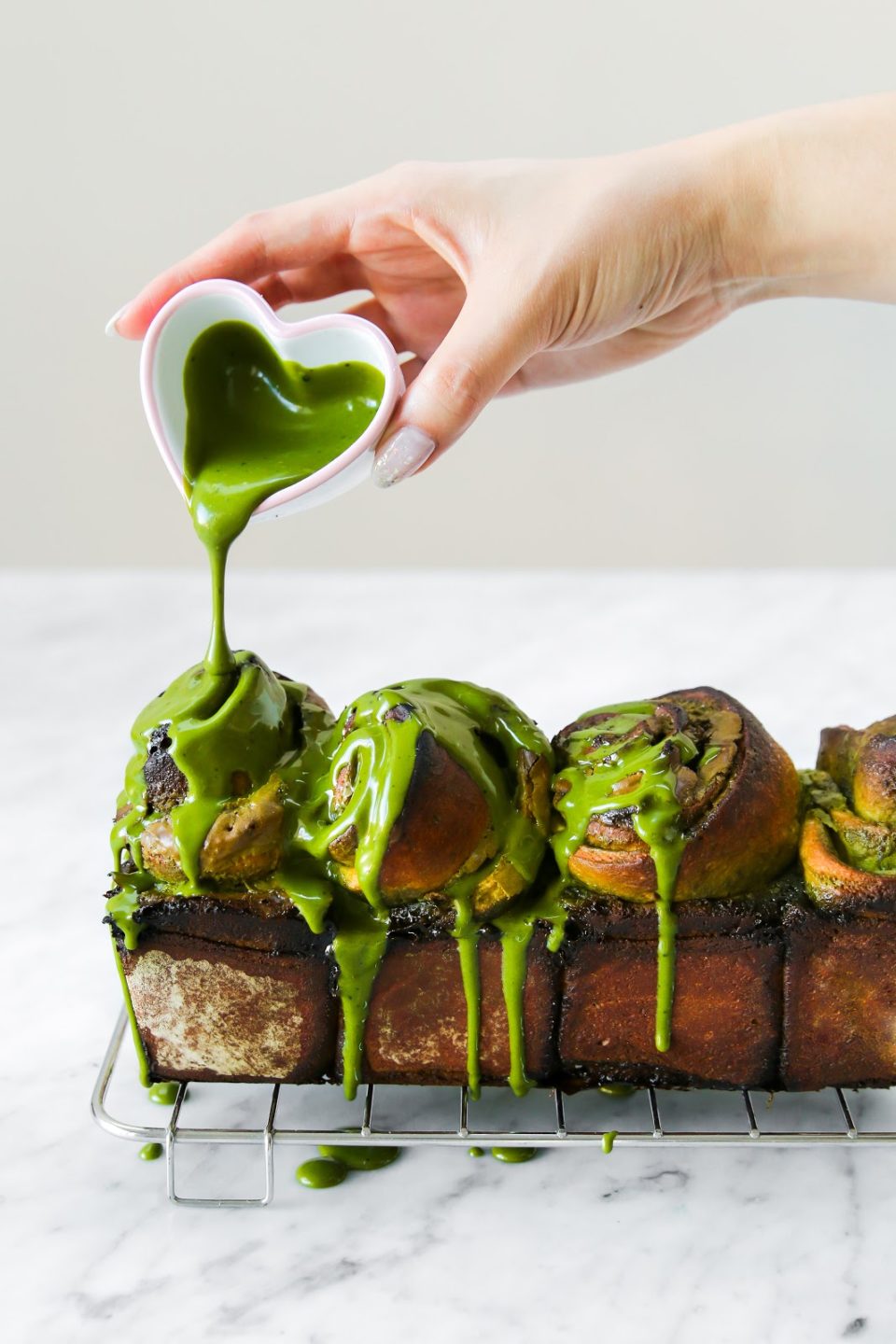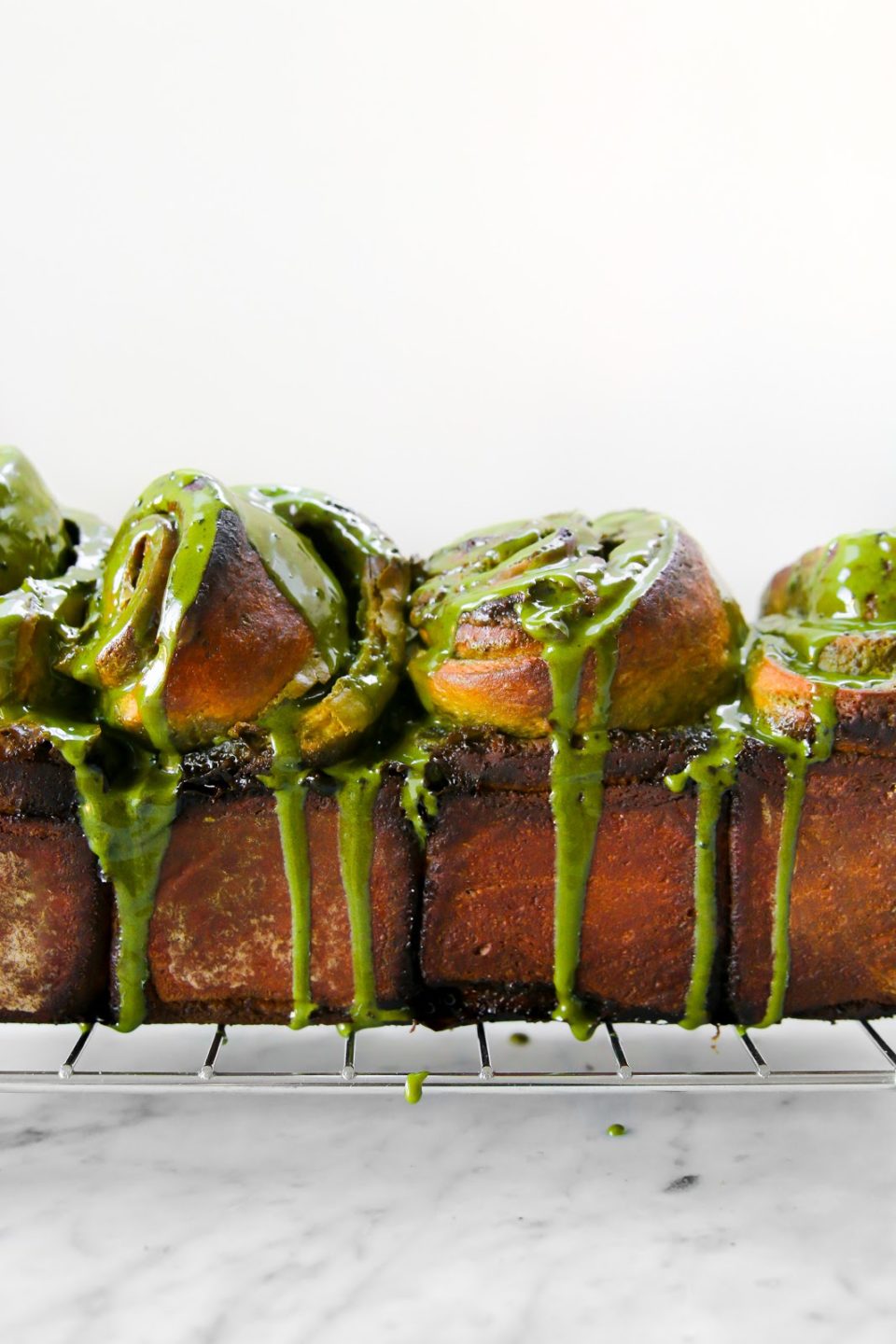 Ingredients
For the sweet dough
1/4

cup

whole milk

1/4

cup

unsalted butter

1

teaspoon

active dry yeast

2 1/4

cup

all-purpose flour

,

plus more for rolling

3

tablespoons

granulated sugar

1/4

teaspoon

salt

1

large egg plus 1 large egg yolk

,

lightly beaten

1/4

cup

full fat greek yogurt

1/2

teaspoon

vanilla extract
For the matcha glaze
1

tablespoon

plus 1 teaspoon matcha powder

2

tablespoons

heavy cream

,

plus 1 teaspoon for thinning

1 1/4

cup

confectioners' sugar
Instructions
The night before or two hours before baking
Bring milk to a boil over medium heat. Add butter and stir until melted. Let the mixture cool slightly until warm to the touch.

Sprinkle yeast on top and let it sit until foamy (5 – 10 minutes). If the milk and yeast mixture does not foam, you may want to start over to make sure yeast is active.

Meanwhile, in a large bowl, whisk together flour, granulated sugar, and salt.

When the yeast is foamy, add the egg, egg yolk, yogurt, and vanilla to the yeast-milk mixture and whisk to combine. Mix the wet ingredients to the dry, until all the flour is incorporated and a wet, sticky dough forms.

Knead in the bowl until dough it smooth and elastic (8 – 10 minutes). The dough will start out very sticky; sprinkle up to 2 more tablespoons of flour to knead. Cover with plastic wrap or a damp dish towel and place in the refrigerator overnight. Alternatively, leave the dough covered and at room temperature to rise until dough has well doubled in size.
The next day or one hour before baking
Line a 9 x 5 inch loaf pan with parchment paper. Set aside.

Sift match powder into a medium bowl. Vigorously whisk 2 tablespoons of heavy cream into matcha until smooth. Whisk in remaining cream, then sift in the confectioners' sugar 1/4 cup at a time, whisking after each addition, until mixture forms a very thick glaze.

Turn the dough out onto a well-floured surface. Roll the dough out very thin, to about an 18 x 24 inch rectangle.

When the dough is evenly rolled out, reserve 1/4 cup of the matcha glaze and spread the rest in a very thin layer across the dough. Using a pizza cutter, sharp knife, or scissors, slice the dough in half lengthwise to form 2 long 9 x 24 inch strips. Carefully lift one strip and place it on top of the other. If desired, trim the edges into a neater rectangle, then, starting at the 9-inch end, roll the stack into a short, thick log.

Using a sharp serrated knife, slice the log widthwise into 4 equal pieces. Place the rolls, cut-side down, into the loaf pan.

Let rolls rise in a warm place until the dough is puffy and fills the pan (1 – 1 1/2 hours).

During the last half hour of the rise, preheat oven to 350F. Bake, uncovered, for 35 – 40 minutes, until golden-brown on the top. eLet cool, then drizzle with remaining glaze and enjoy.
Notes
From A Common Table by Two Red Bowls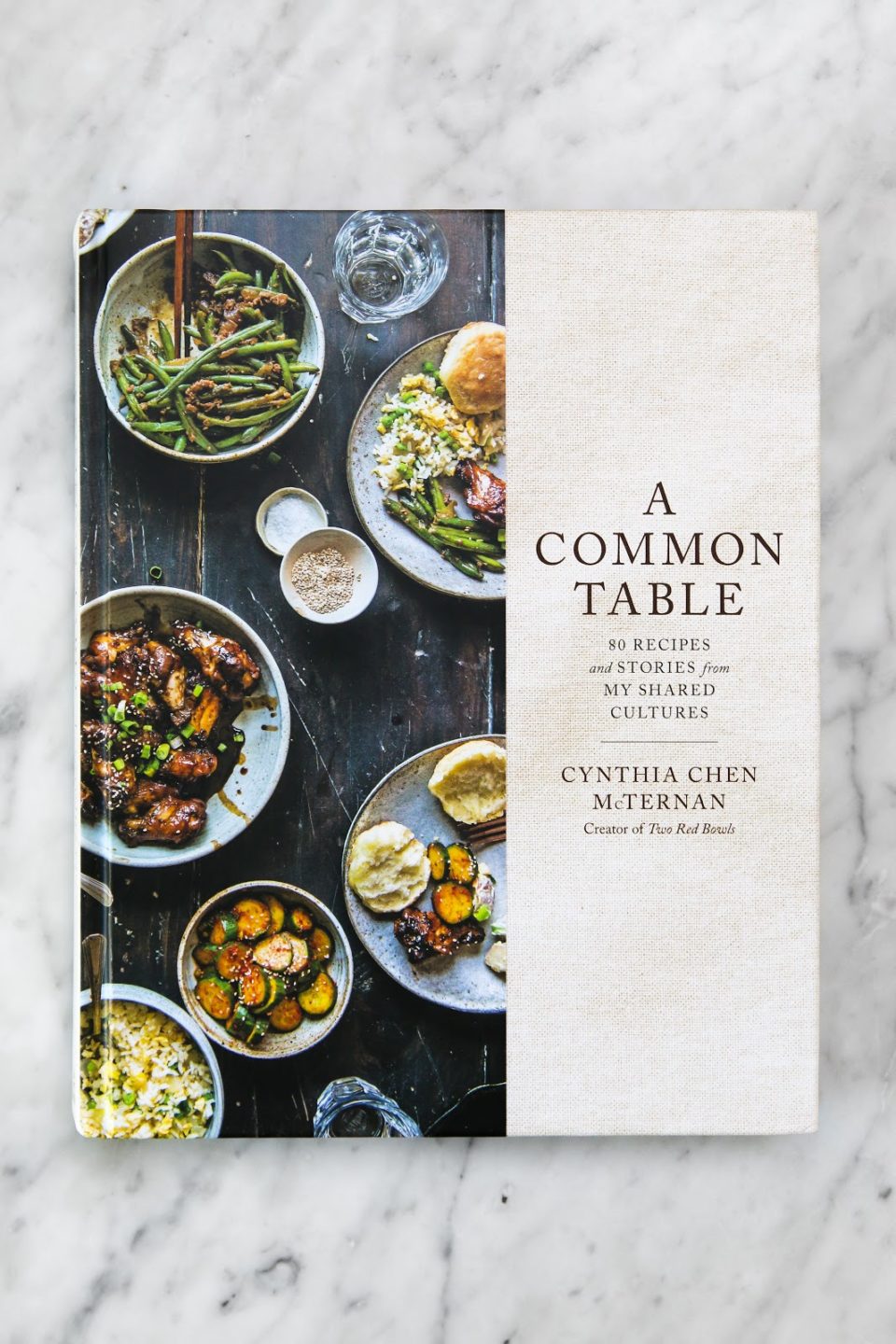 Congratulations on your new book, Cynthia!
Reader Interactions