'I'm surprised my pants still fit' was exactly what I said at the end of my LA trip and to be honest, that is probably one of the best feelings to have at the end of any trip. I was in LA for a hot minute (read: six days) with my boyfriend for what I would consider my first time. I have been to California a few times before to visit family before but never ventured out of see what LA had to offer. By no means is this a guide to LA because there are still so many things I need to cross off on my LA list. This is simply a list of things/carbs that we did/ate/saw that are worthy of sharing.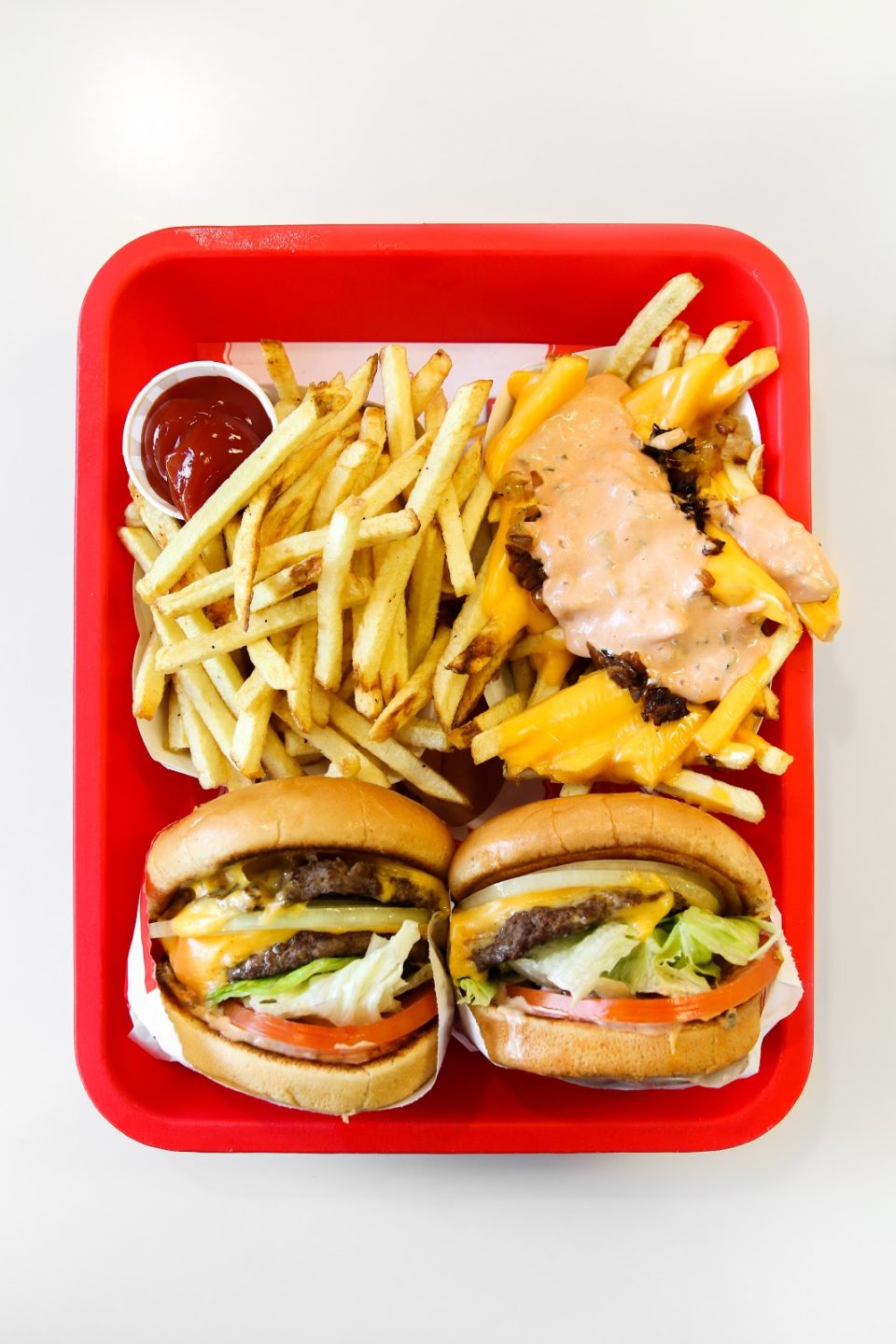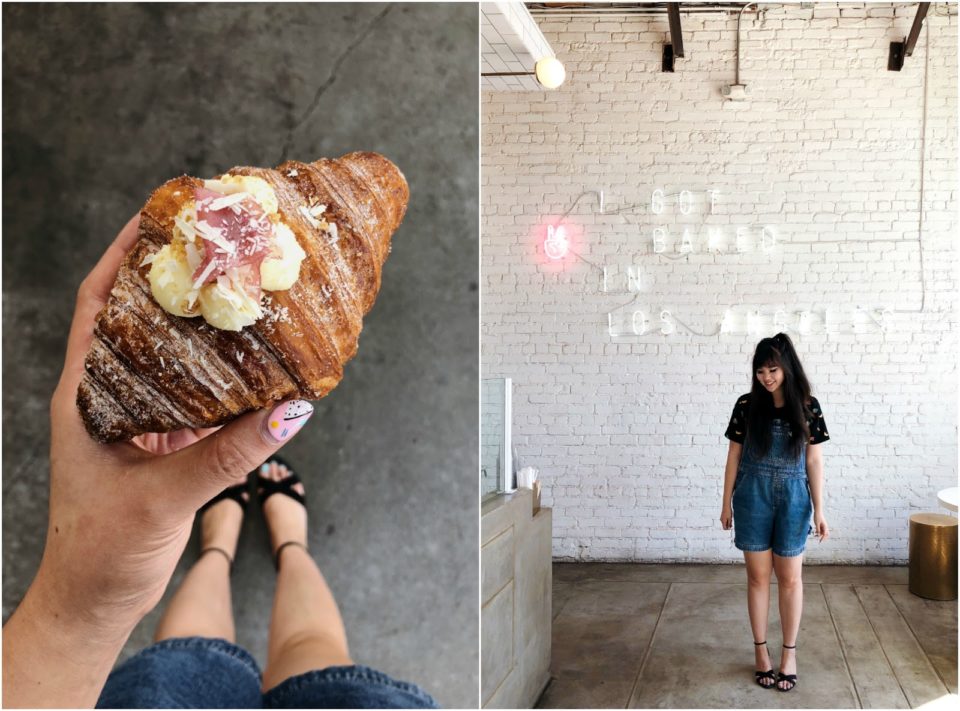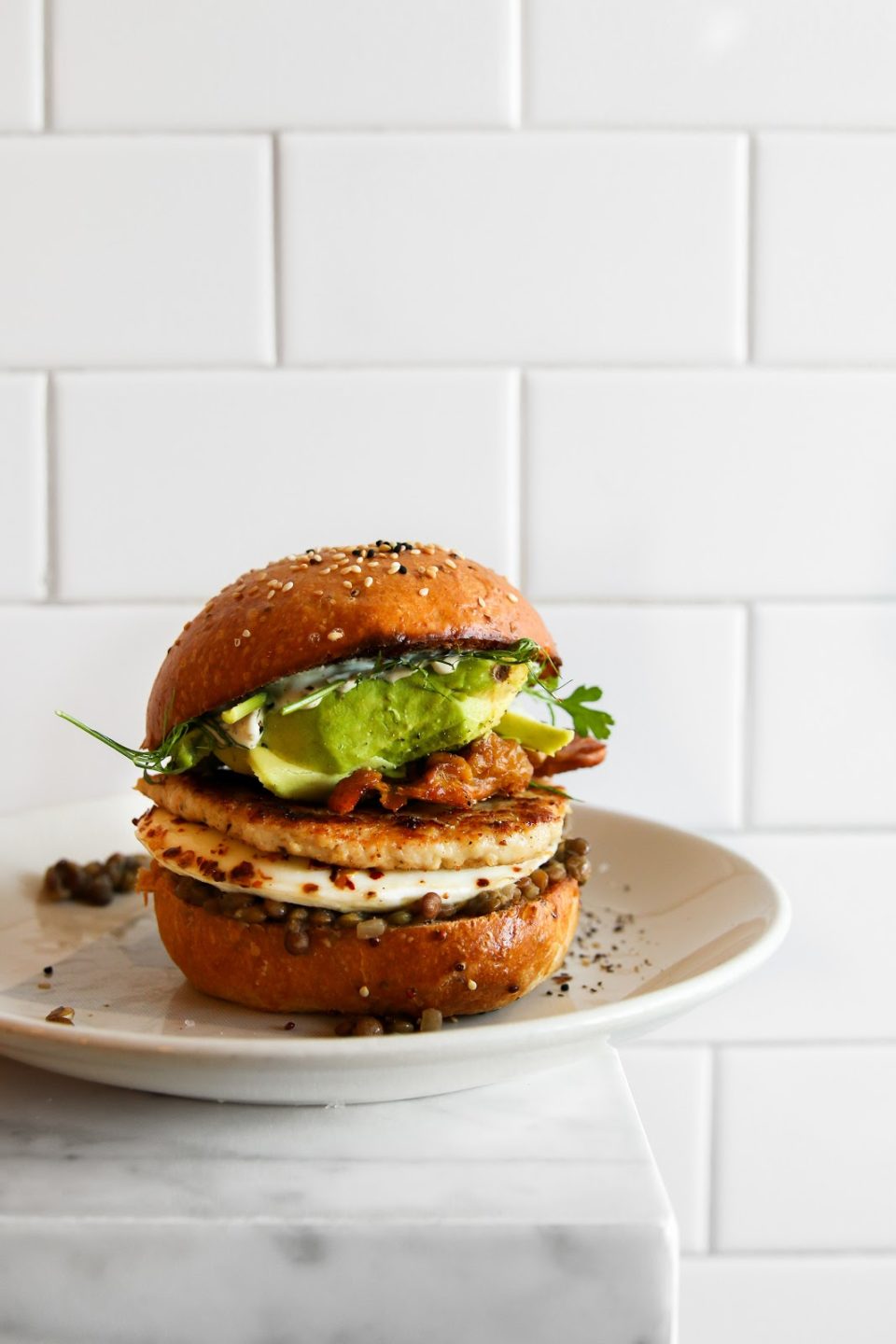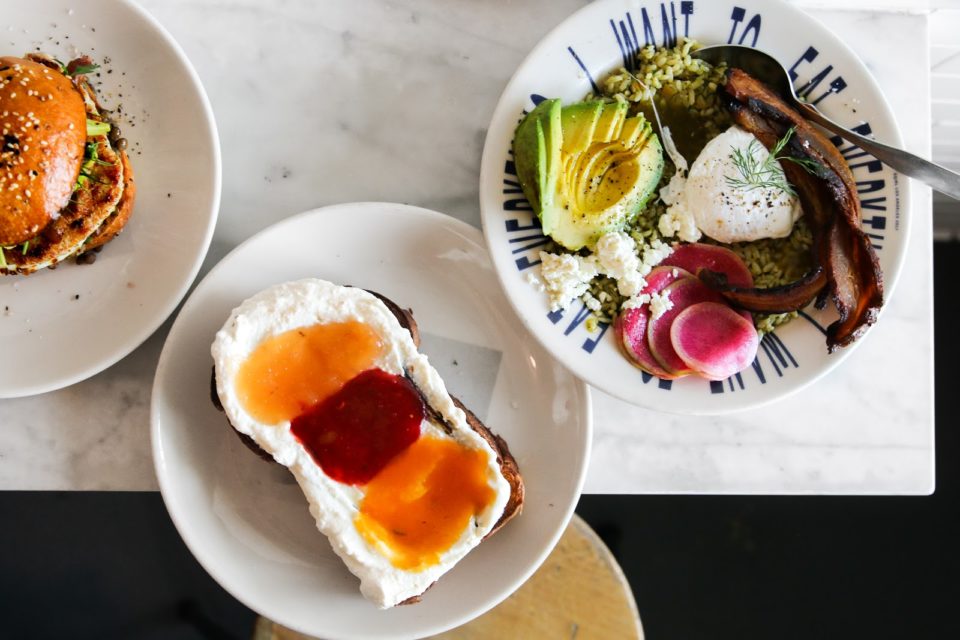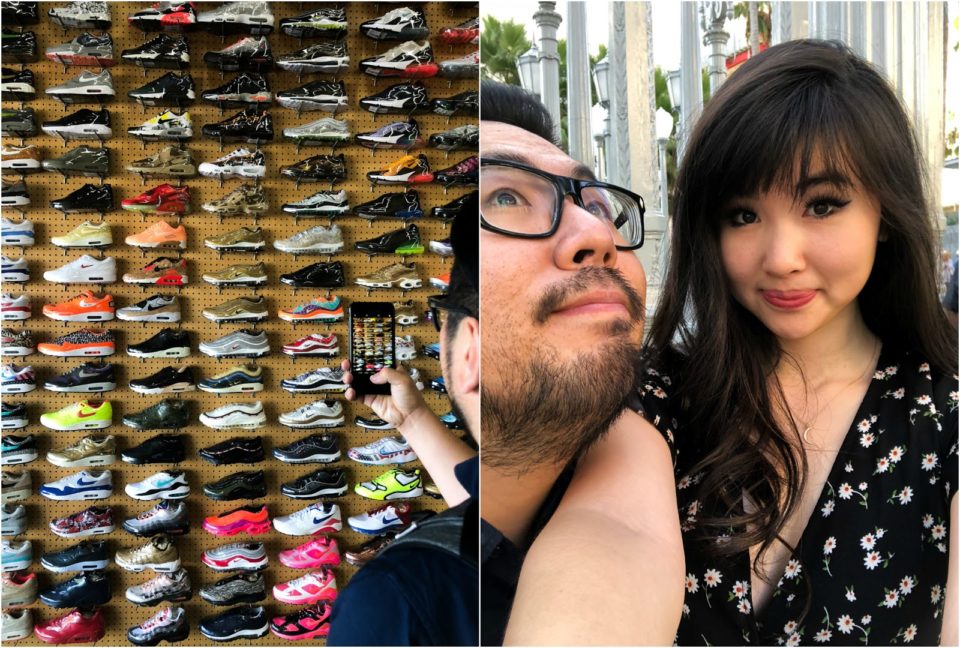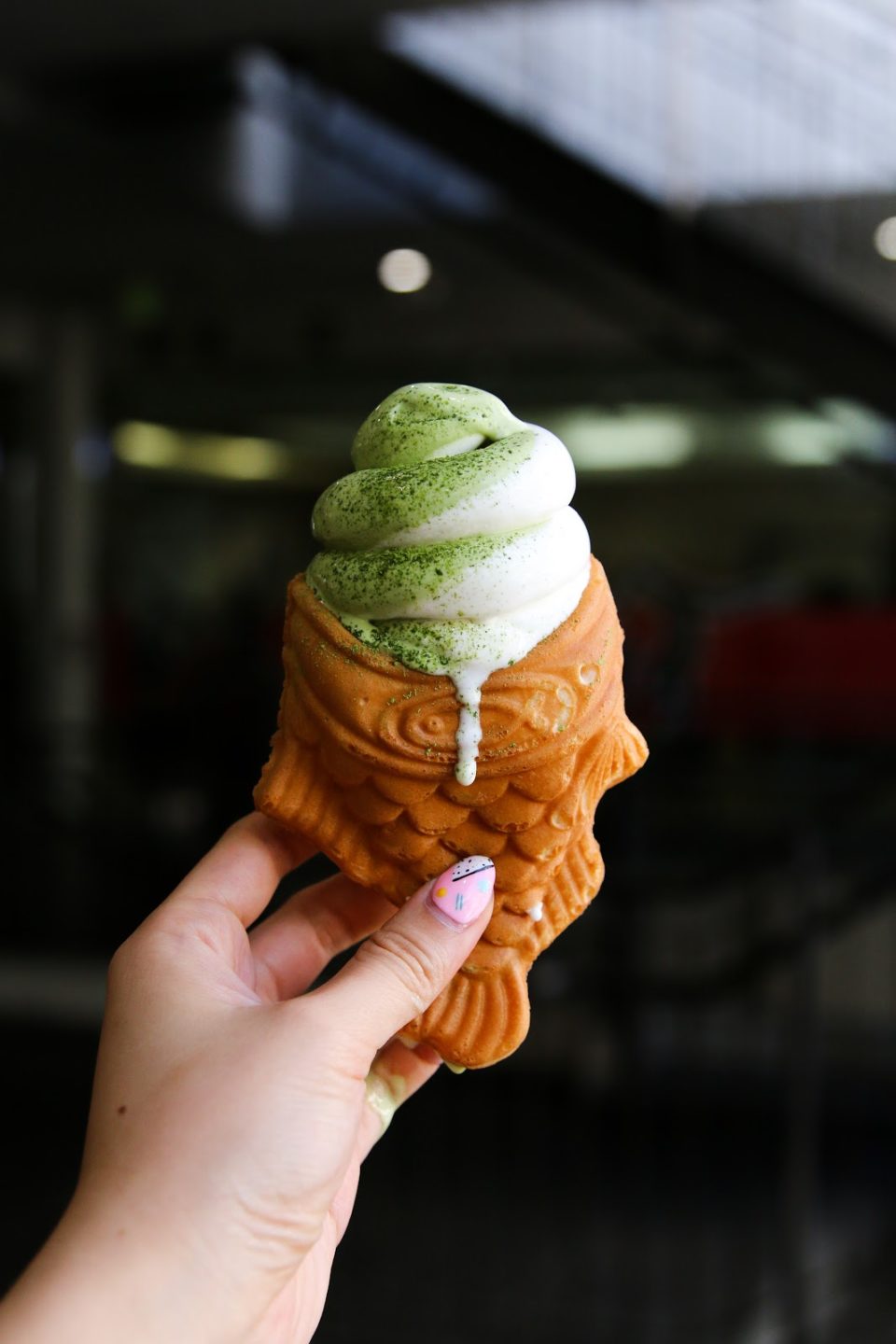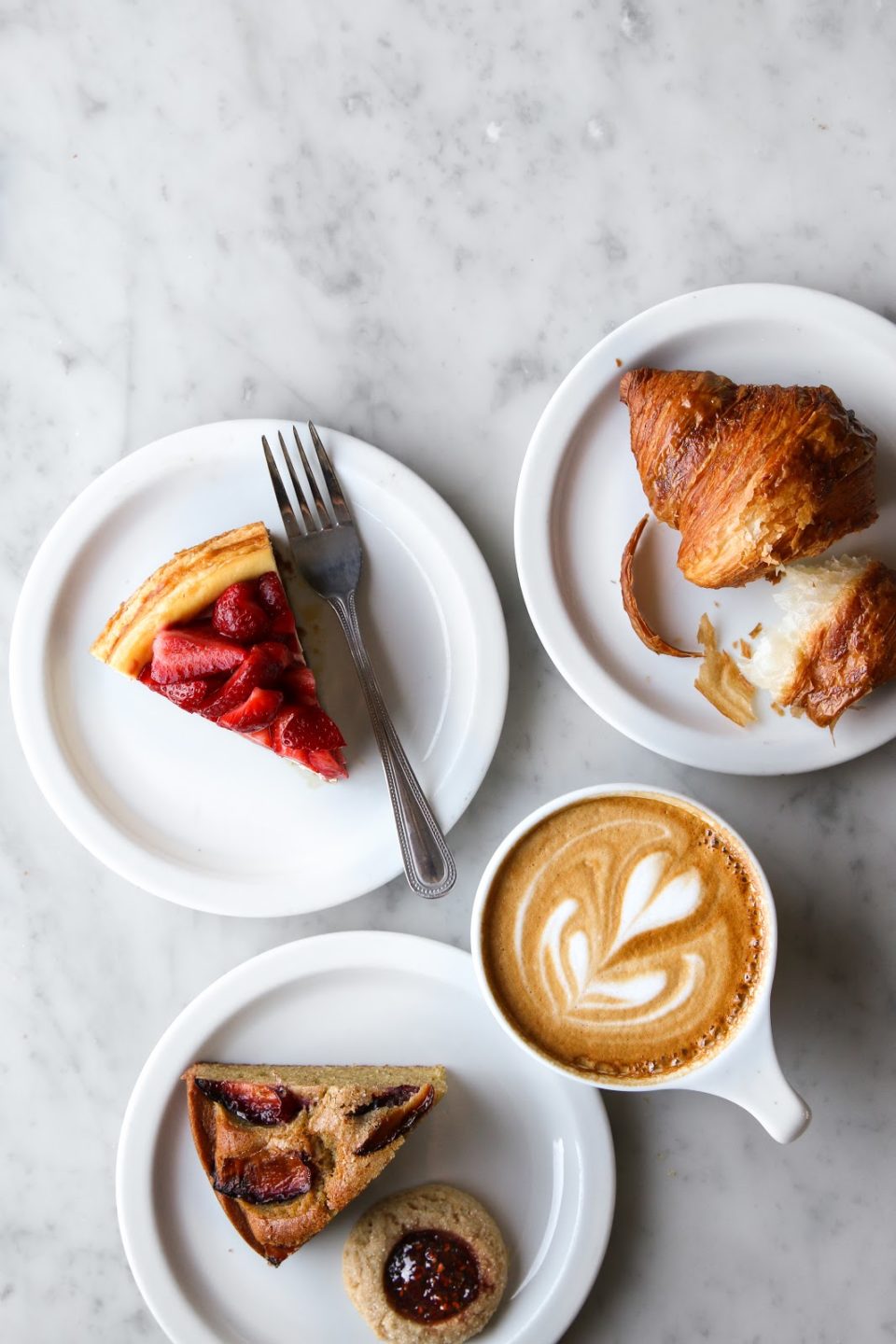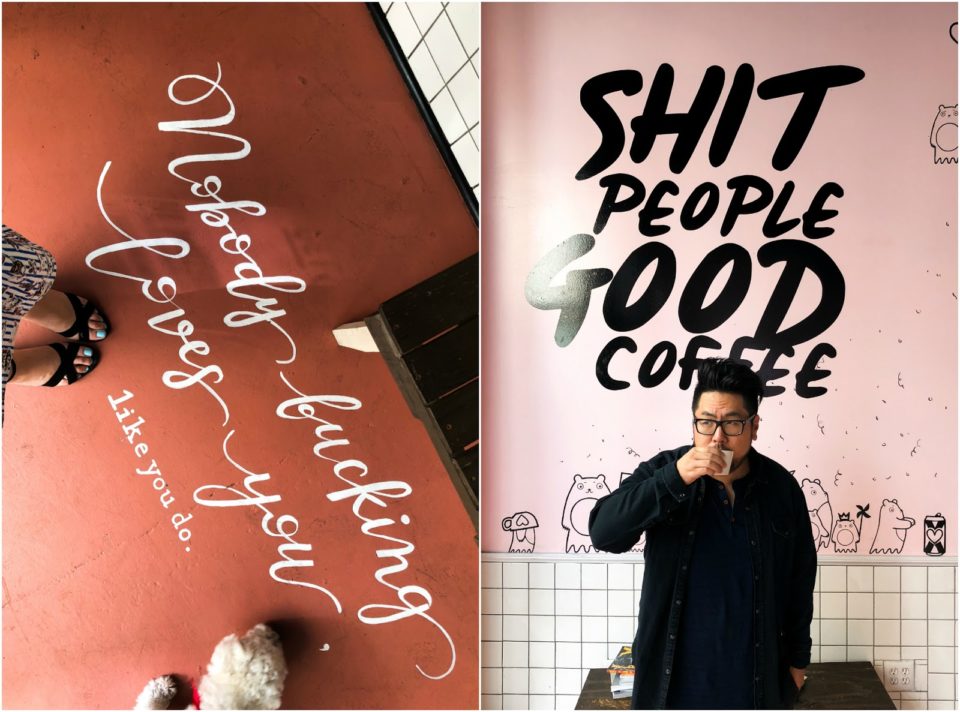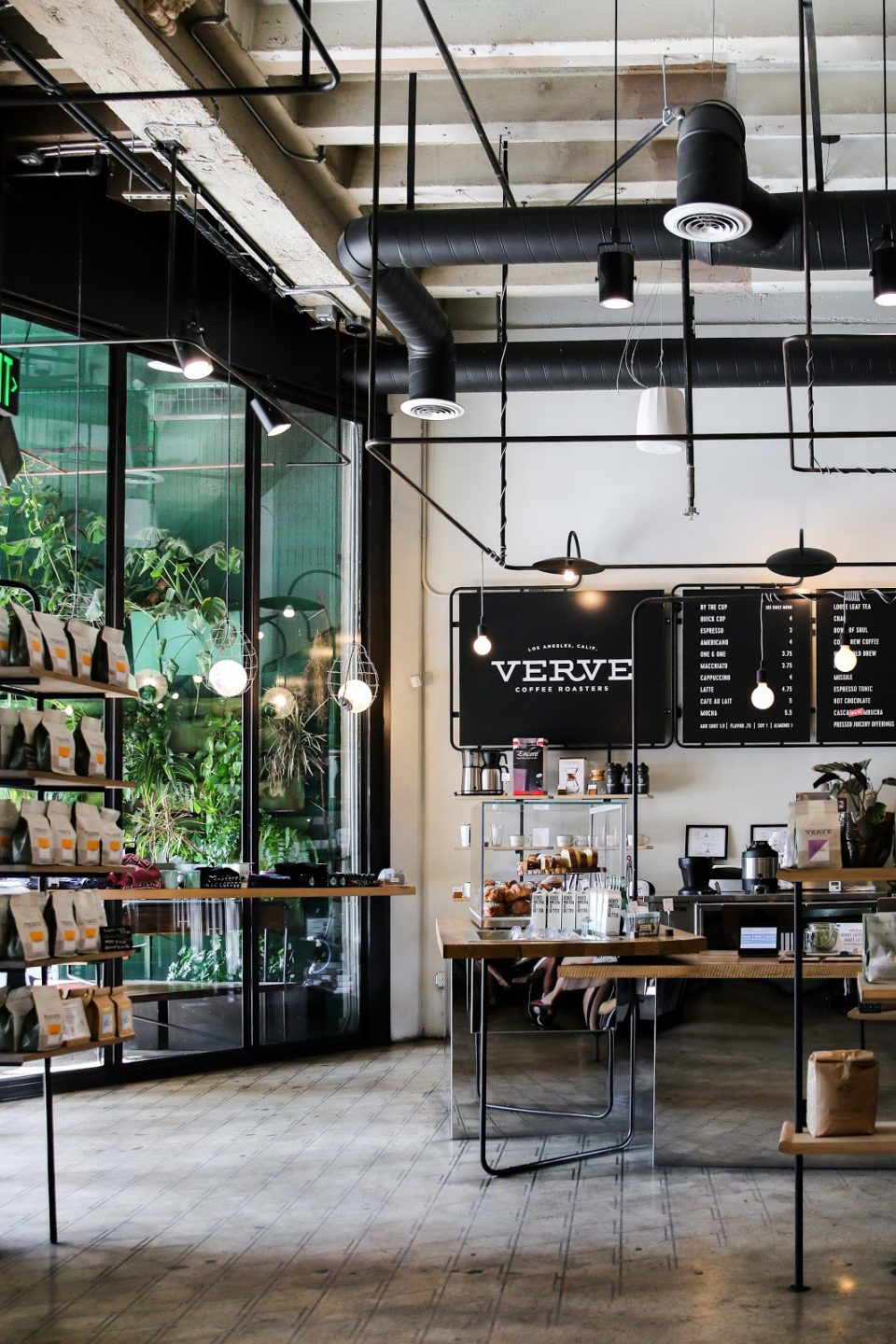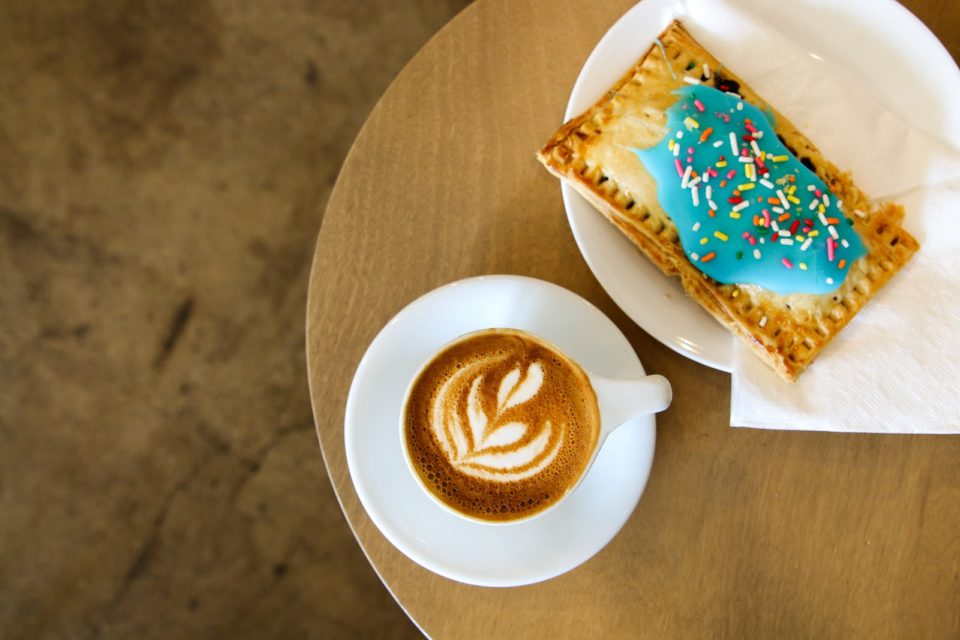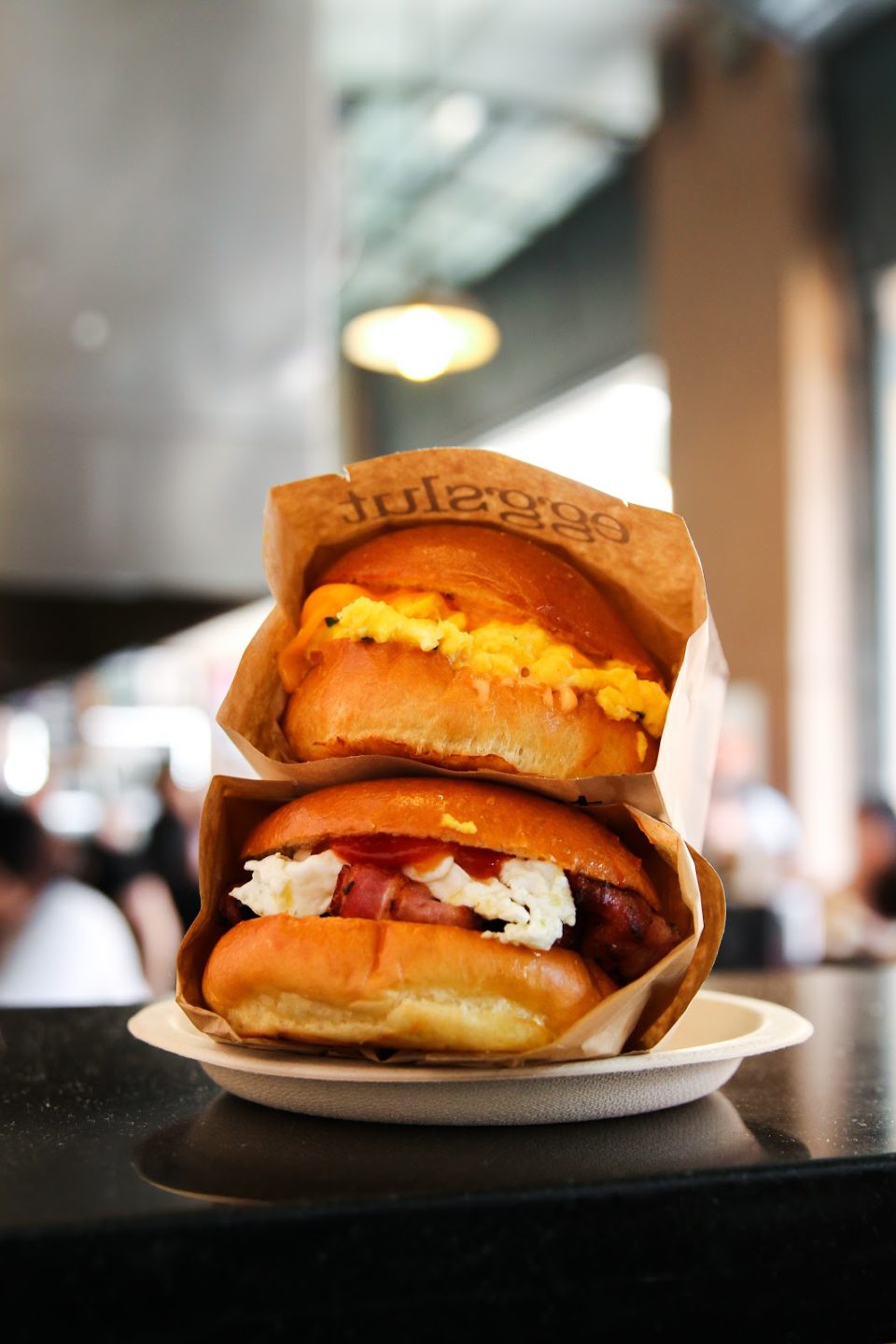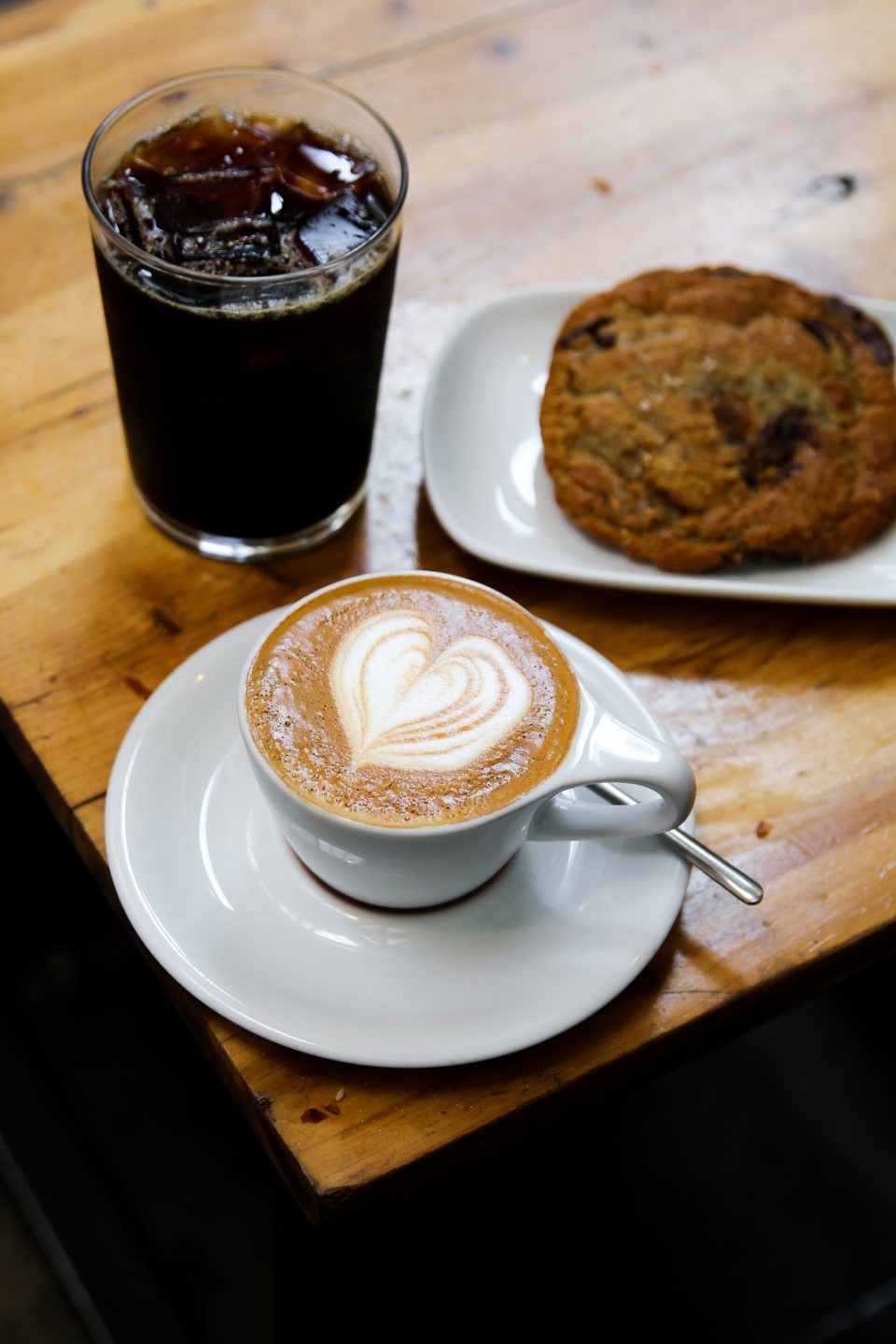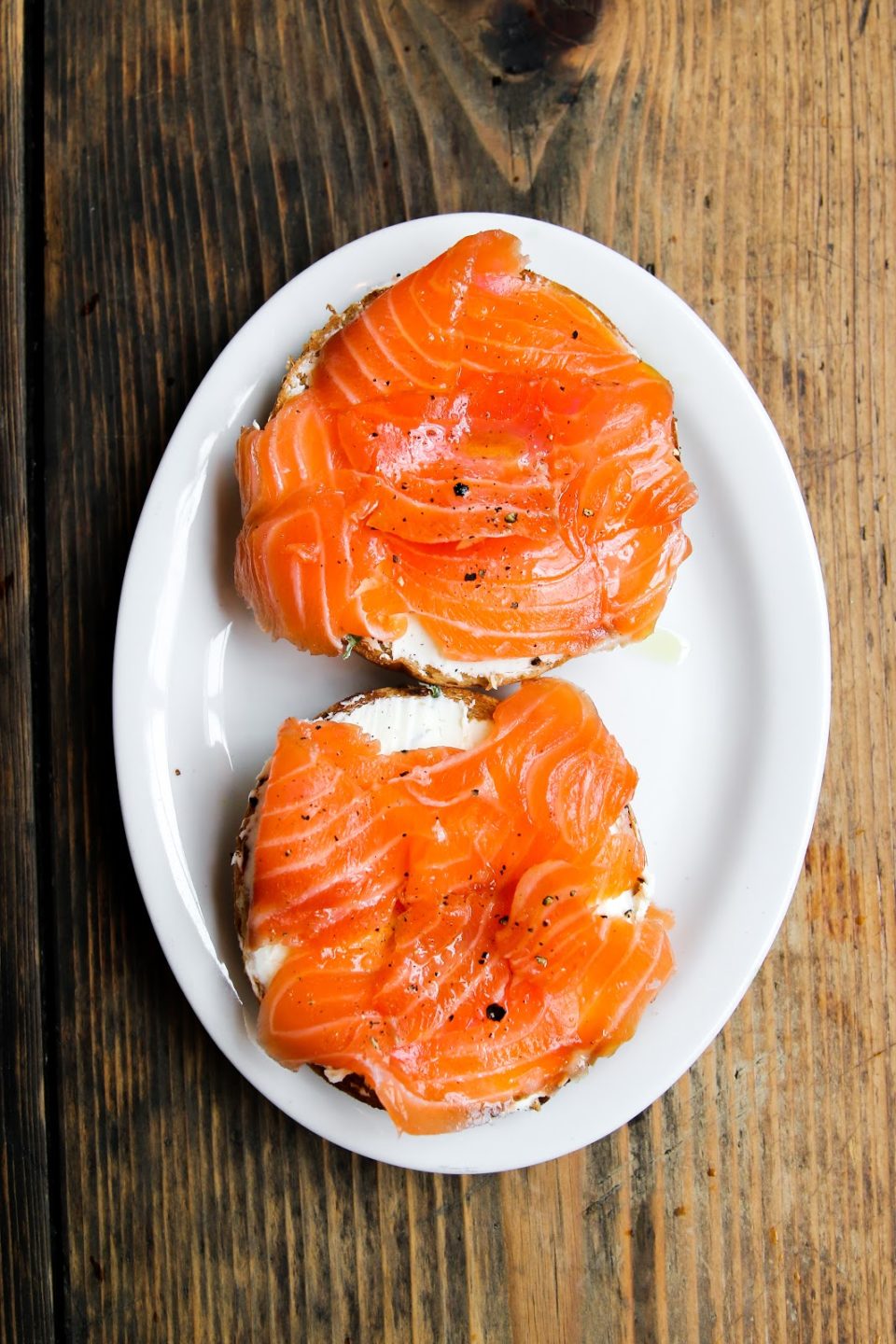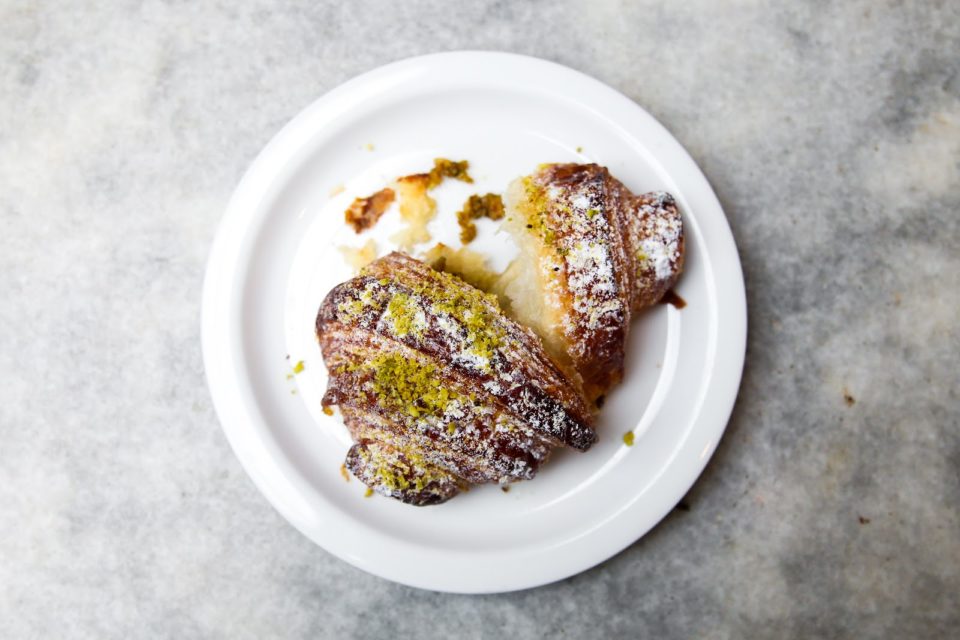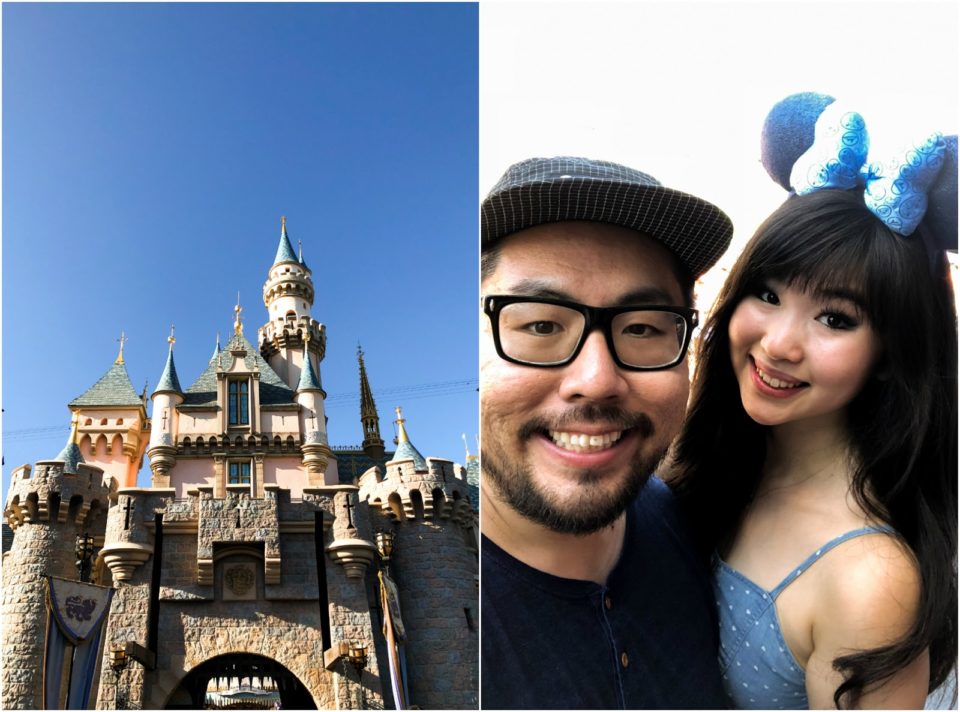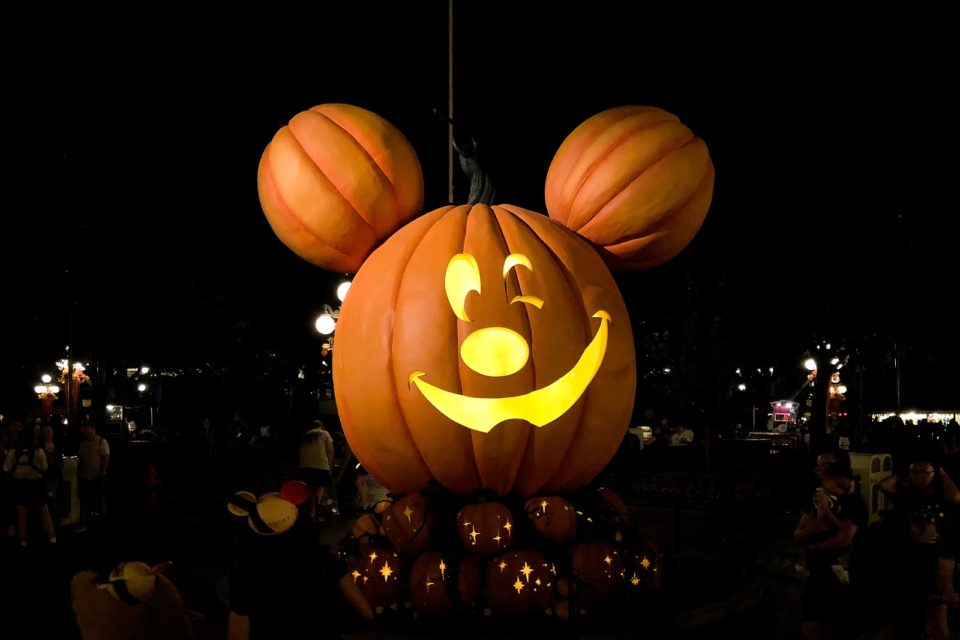 In-N-Out. Because it is a classic and Rich made it pretty clear that it had to be our first stop. So we did it animal-style, of course. We got a cheeseburger, a double-double, fries, and animal-style fries. We perhaps got animal-style fries more than once on this trip…but that's between you and me.


Mr. Holmes Bakehouse. While In-N-Out was at the top of Rich's list, Mr. Holmes was at the top of mine so we made it our first stop on our first full day in LA. We went to both locations on the trip but the Highland Park location was our favourite. The Highland Park location is the home to the instagram-famous neon sign that says 'I got baked in Los Angeles.' We couldn't decide which pastries to get so we ordered everything: matcha dipped croissant, rest in peach croissant (the name!!), elote danish, black forest brioche donut, strawberry shortcake brioche donut, a cruffin, and a cornflake cookie. Did it all add to over 5000 calories? Probably. How did we eat it all? I don't know. Would I do it again? Yes, especially for the donuts and the cornflake cookie.
Go Get 'Em Tiger. We ordered the Full Nelson so we could try a bit of every drink. The coffee was really good but their chai latte was what I couldn't stop sipping.


Sqirl. Have always been obsessed with the idea of Sqirl and their cookbook when it hit shelves two years back. Got their pesto rice bowl, breakfast sandwich, and famous ricotta toast with three types of jam. The ricotta toast was a complete dream.


Fairfax. We took a brief break from all the eating to explore Fairfax. We lined up to get into Supreme, I squealed over all the RIP N DIP cat things, and I stared at Rich staring at walls and walls of sneakers. Oh, we also parked illegally somewhere and ventured to the OVO store.
LACMA. We went to listen to some free jazz because it was a Friday and it was so lovely. Go early to save a seat. We would bring picnic snacks and a blanket next time.


Republique. Perhaps my favourite meal on the trip. The place looked like a dream but the malfadine with maine lobster and santa barbara uni was the real dream. It was a rich pasta dish that I wish never ended. We also got a duck dish with savory oats and a few cocktails, which were all great.


Proof Bakery. Because 8am calls for a slice of quiche, cheesecake, olive oil cake, croissant, canele, and a cookie. It was all so lovely, especially the olive oil cake and canele.


Taco's Villa Corona. We didn't plan this burrito. We saw a huge line and decided we had to be in it too. Anthony Bourdain featured it on The Layover so we decided why not?
Somisomi. Matcha taiyaki ice cream!


Verve Coffee Roasters. Verve never disappoints.


Eggslut at Grand Central Market. We were really full. We still ordered two egg sandwiches because it's Eggslut. Would do it again. The Fairfax sammie was my favourite.


Smorgasburg. We were beyond full at this point but Smorgasburg only happens once a week and we wouldn't be here the next week. We gave ourselves a limit – we were allowed to get one thing and one thing only. We decided to order the garlic prawn situation from Shrimp Daddy and dannnnnng it was so tasty.
Little Tokyo. Such a cute little area to walk off the food coma induced by Smorgasburg and all the other forms of carbs eaten on the trip. We explored many cute Japanese stores selling things I wanted but didn't need. Settled for a whale shark enamel pin and a matcha watermelon drink. Will be back to try Bae ice cream next time.


Hangari Kalguksu. I have been dreaming of Korean clam noodles for a long time. They are almost impossible to find in Vancouver but this place in Koreatown serves big bowls of these knife-cut wheat flour noodles topped with manila clams. The noodles had such a great bounce and the broth…the broth! I could eat these noodles everyday.


Intelligentsia Coffee (Venice Beach). Super busy but worth the wait for a good cup of coffee. They also serve Mr. Holmes baked goods so it was a two bird one stone situation.


Gjusta. I had both Gjelina and Gjusta on my list but ran out of time and stomach space for Gjelina. Gjusta was great. I ordered a simple bagel and lox situation and it was some of the best lox. We also got a slice of breakfast pizza (why not) and a baklava croissant for the road.


Disneyland. It was Halloween at Disneyland! We took photos in front of the castle! We got to steer a boat! We shared a giant turkey leg! I've been to Disneyland before but not when it is decked out with Mickey-shaped jack-o-lanterns and ghost shaped balloons. We got the FastPass on our Disneyland app and were able to strategically plan out our day. Some of the rides got a Halloween makeover and the ride that was the most worth the wait was the Haunted Mansion (Nightmare before Christmas theme!).
Howlin' Rays. HOT CHICKEN SANDOS. Try and get a fast pass for this (somehow) if you want to avoid the two-hour wait time. Got one of everything on the menu and the hot wings made me cry uncontrollable tears. Would eat again.


Afters Ice Cream. This was our last stop before the airport and I am so glad we made time for it. Afters is like an Instagram legend. Both Rich and I have been obsessing over their ice cream and cool merch for the longest time so when we got there, we bought everything. Milky bun with cookie monster ice cream? Check. Over $100 of Afters merch? Check. I will never take off my Anti Diet Diet Club shirt. Never.
Until next time, LA.