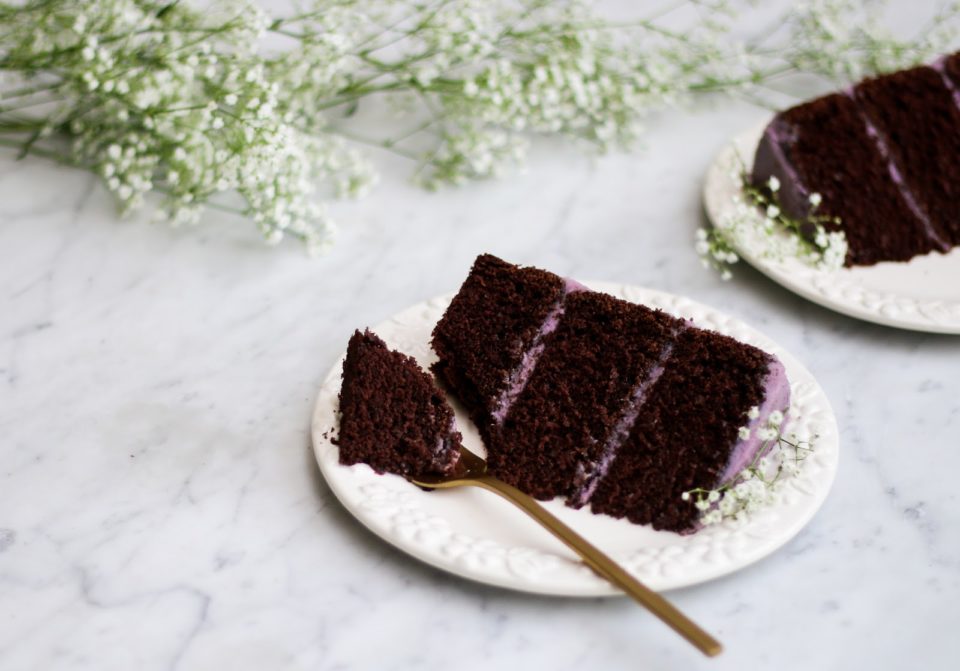 'I want to find happiness.' When you sit back you realize that it is not an easy task because happiness isn't only of binary existence; it isn't likely that there will be one defining moment when you cross the boundary between unhappy and happy. Perhaps all we need to do is to stop trying to find happiness, tending to it instead of achieving it. It's not hiding from us or avoiding us. It is all around us, constellations of tiny moments waiting to be seized — the way the sky blushes when the sun kisses it at dawn, the way her eyes sparkle when she sees you walking into the room, or just the sound of coffee getting poured into your porcelain mug after a sleepless night.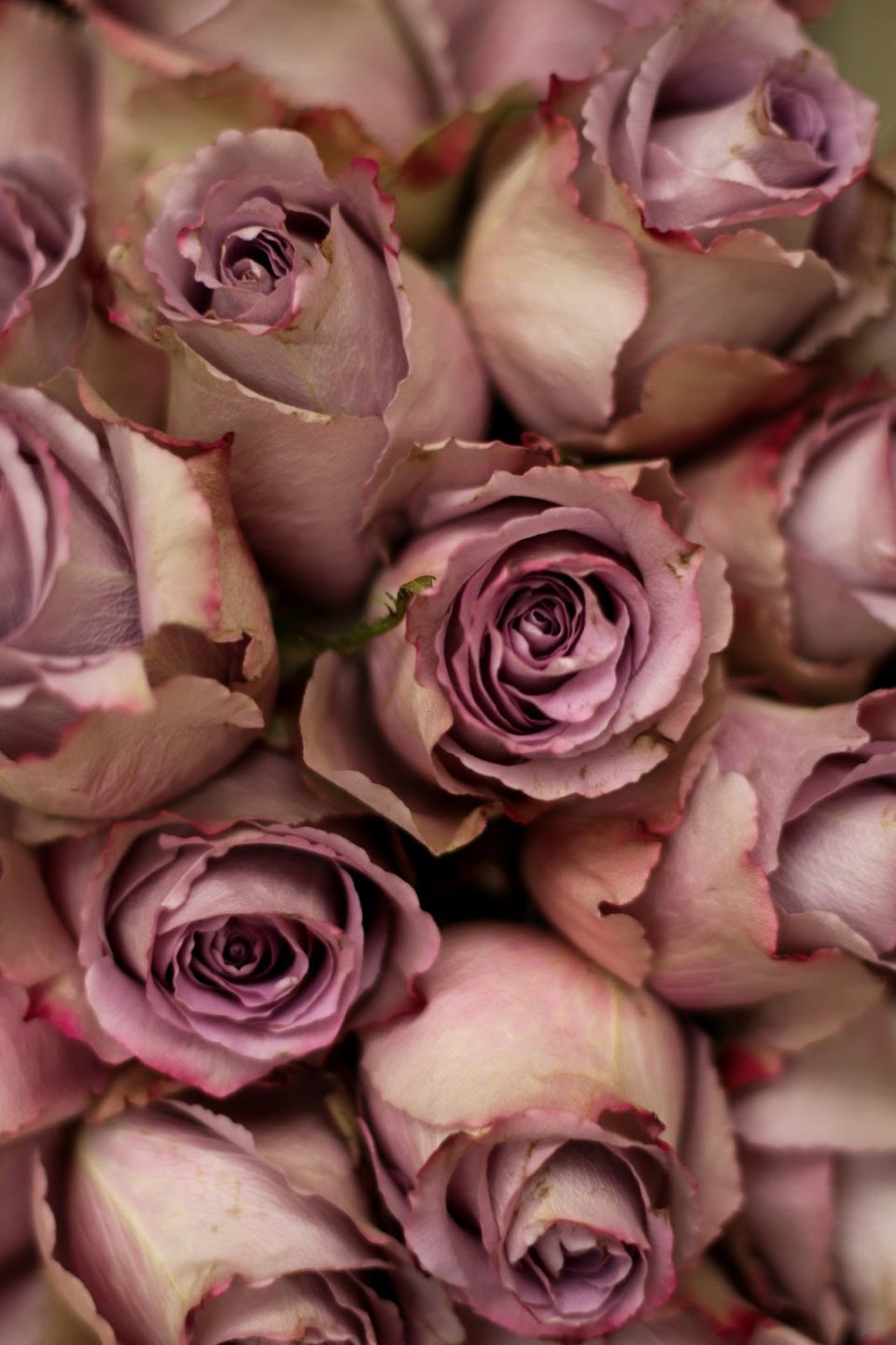 I promised quite a few of you that I would have the recipe for this cake up on the blog soon. Quite a few weeks months have passed and my original definition and intention of soon has been rendered a little different. I am hoping that you will forgive me because this lavender oolong buttercream might be my favourite buttercreams of all time. The buttercream was so delicious that I ate quite a few spoonfuls on its own. And those who know me well know that I am always much more keen about cake than frosting. Whether you make it as a Swiss meringue buttercream or an American buttercream, it is just as good. I have made it both ways many times. I am providing you the steps to make it into a Swiss meringue buttercream, but you can follow the same ratio and steps for infusing the lavender oolong flavours if you are going the American buttercream route. The lavender oolong flavours are not going anywhere, whether or not you decide to add egg whites to lighten up the buttercream.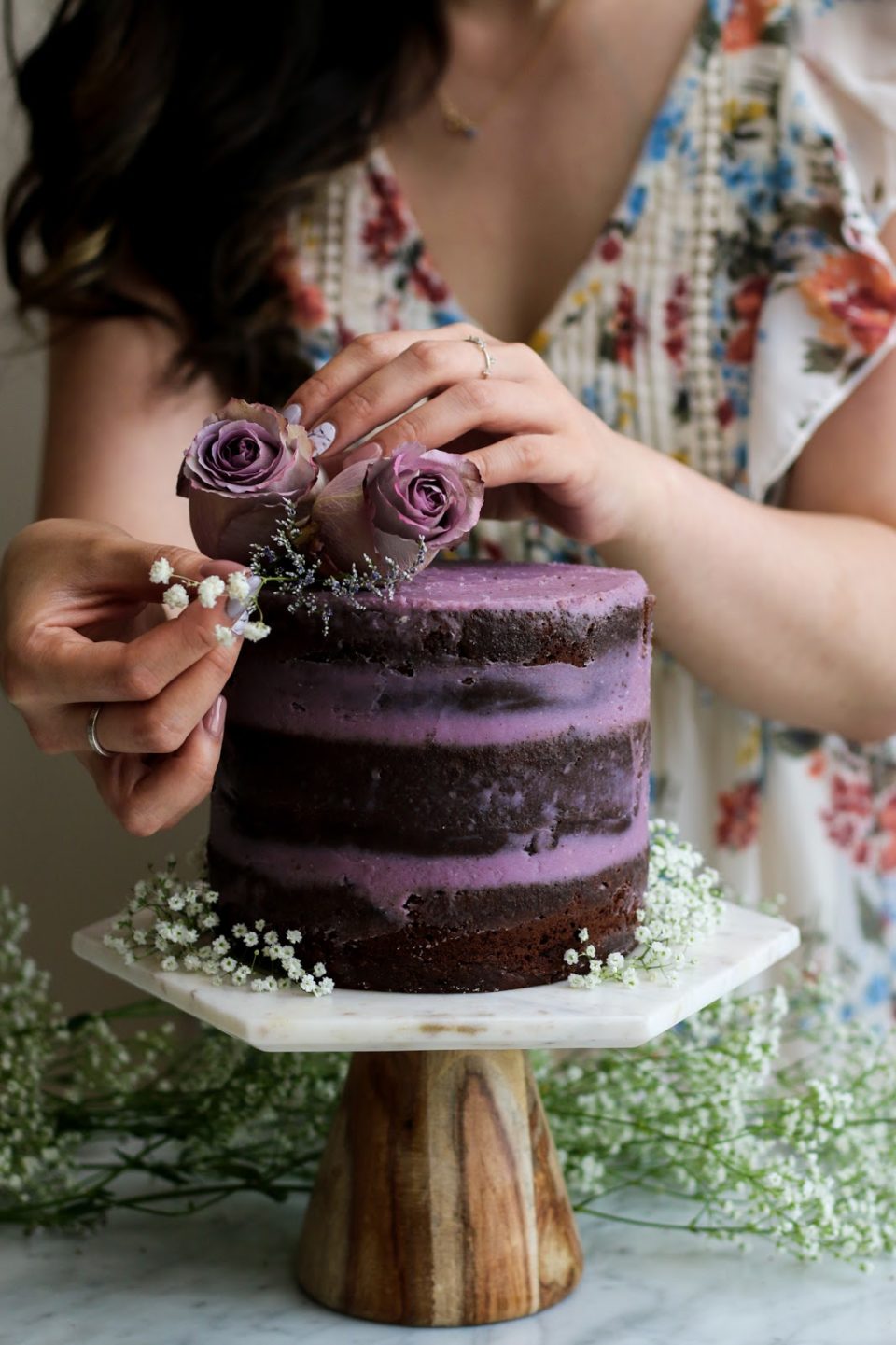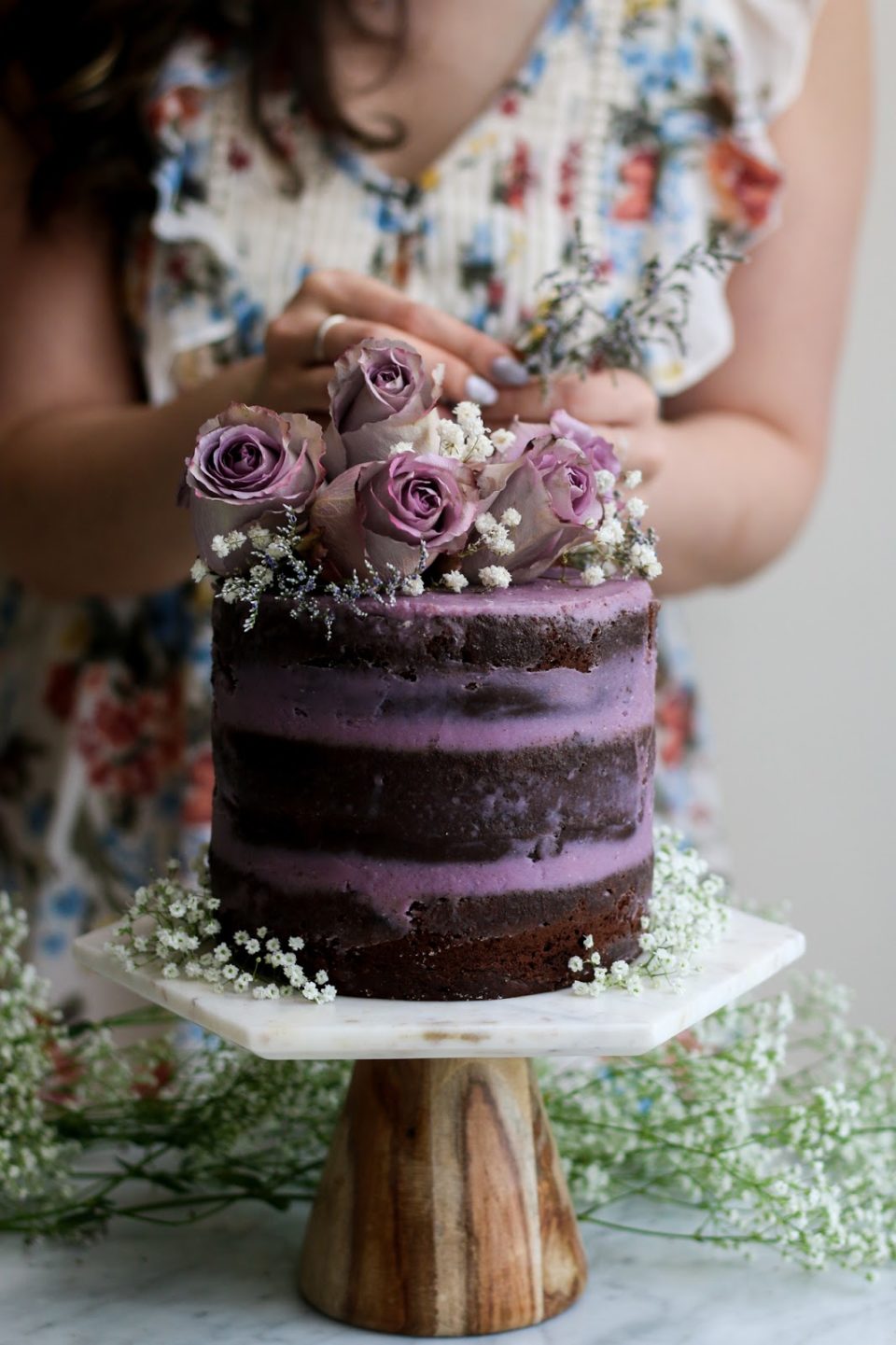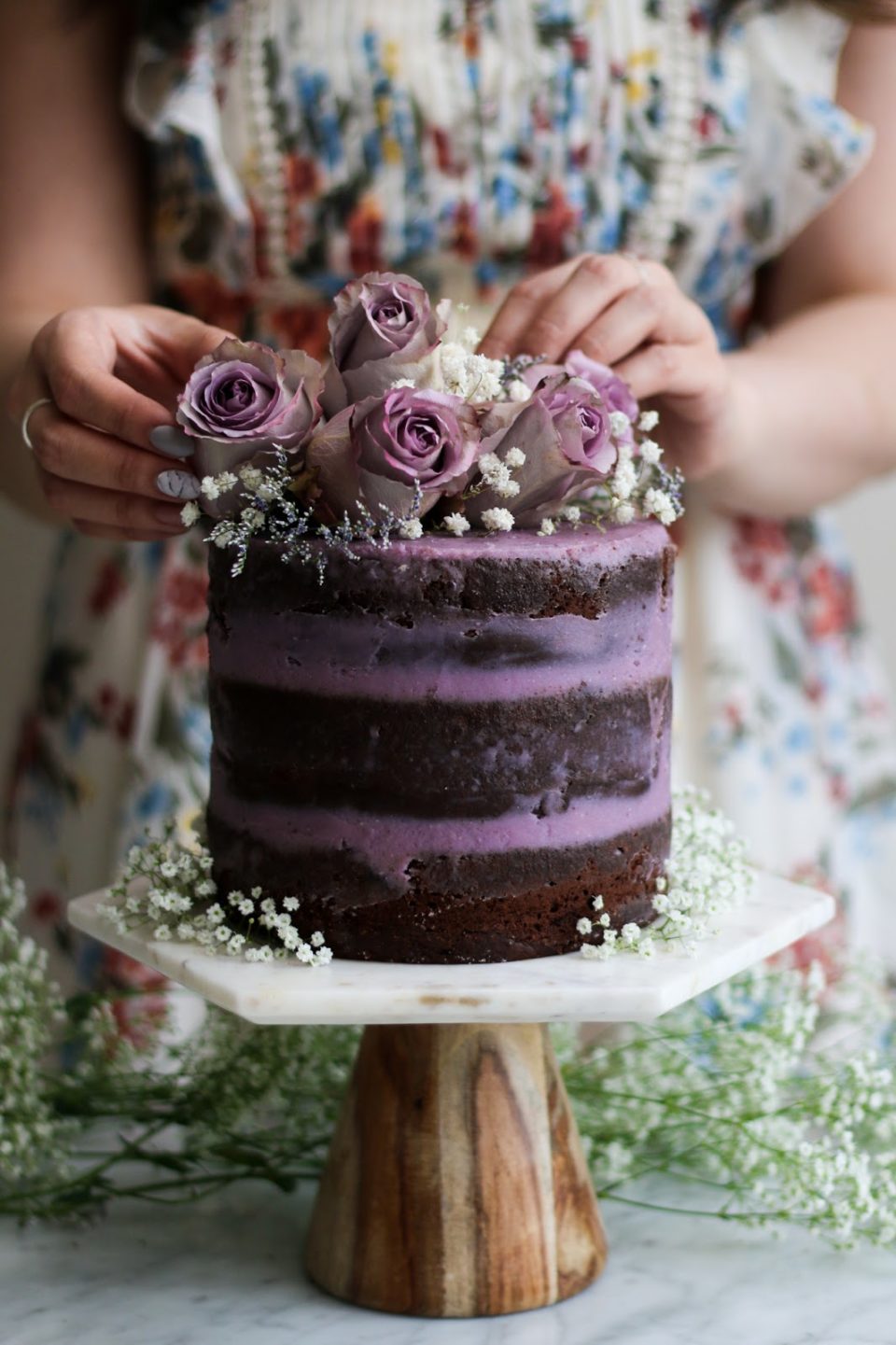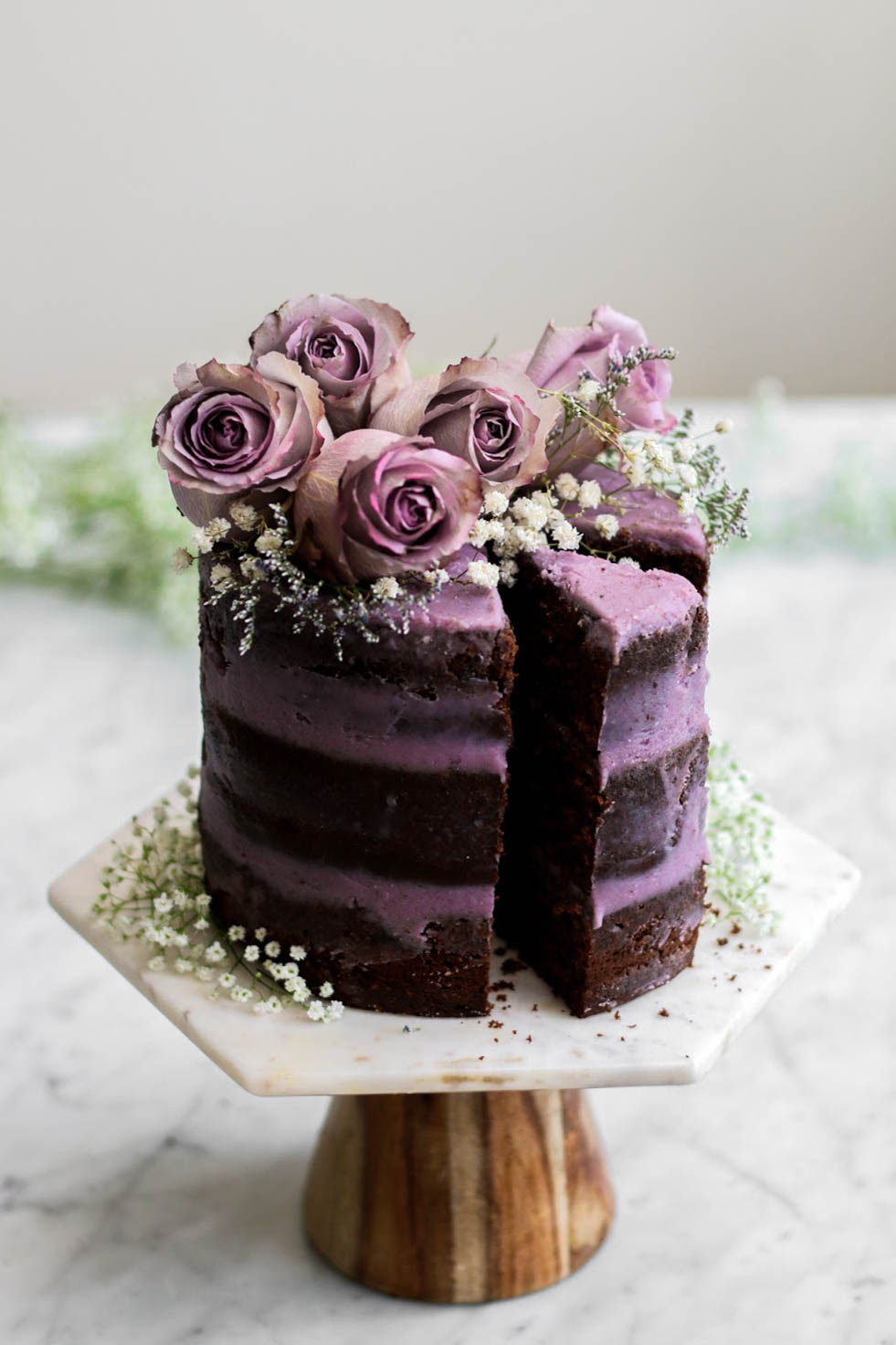 Happy baking!
Ingredients
Malted Chocolate Cake
2

cups

all-purpose flour

2

cups

granulated sugar

1/2

cup

+ 2 tablespoons cocoa powder

1/4

cup

malted milk powder

2

teaspoons

baking soda

1

teaspoons

baking powder

1/2

teaspoon

salt

2

eggs

2

cups

cold coffee

1/2

cup

oil

2

teaspoons

vinegar
Lavender Oolong Swiss Meringue Buttercream
1

cup

unsalted butter

2 1/2

tablespoon

oolong tea leaves

1

tablespoon

culinary lavender

4

egg whites

1

cup

granulated sugar
Instructions
Malted Chocolate Cake
Preheat oven to 350F and grease three cake pans.

In a large bowl, whisk to combine flour, sugar, cocoa, malted milk powder, baking powder, baking soda, and salt.

Add the remainder of the ingredients to this dry mixture and mix until incorporated. Since this is a oil-based chocolate cake, your batter will be thinner. Don't worry, it's normal!

Divide the mixture evenly among the three prepared cake pans and bake for 33 – 35 minutes. You can test for doneness by using a toothpick (it should come out clean) or by gently pressing your finger on the cake – it should spring back up. Let the cake layers cool completely before layering.
Lavender Oolong Swiss Meringue Buttercream
In a small saucepan over medium-heat, combine the butter with the oolong tea leaves and lavender. Once the butter mixture has reached a light boil, simmer over low heat for 5 minutes. Remove butter mixture from heat and let tea leaves and lavender steep for roughly 20 minutes.

Carefully pour the butter mixture through a fine-meshed strainer to remove all tea and lavender pieces. Allow the butter to solidify back to room temperature before using it to make the buttercream.

Place egg whites and sugar into a stainless steel or glass bowl, and place the bowl over a sauce pan of simmering water. The bottom of the bowl should not be touching the water. Continuously whisk the egg whites and sugar together until sugar has melted.

Remove bowl from heat and beat mixture on high until the egg white and sugar mixture is white and fluffy.

Once the mixture has cooled a bit, start adding the butter gradually. This is the part where you have to trust that the buttercream will turn out. It might look kind of lumpy but just keep on mixing until buttercream is smooth and fluffy.
Reader Interactions