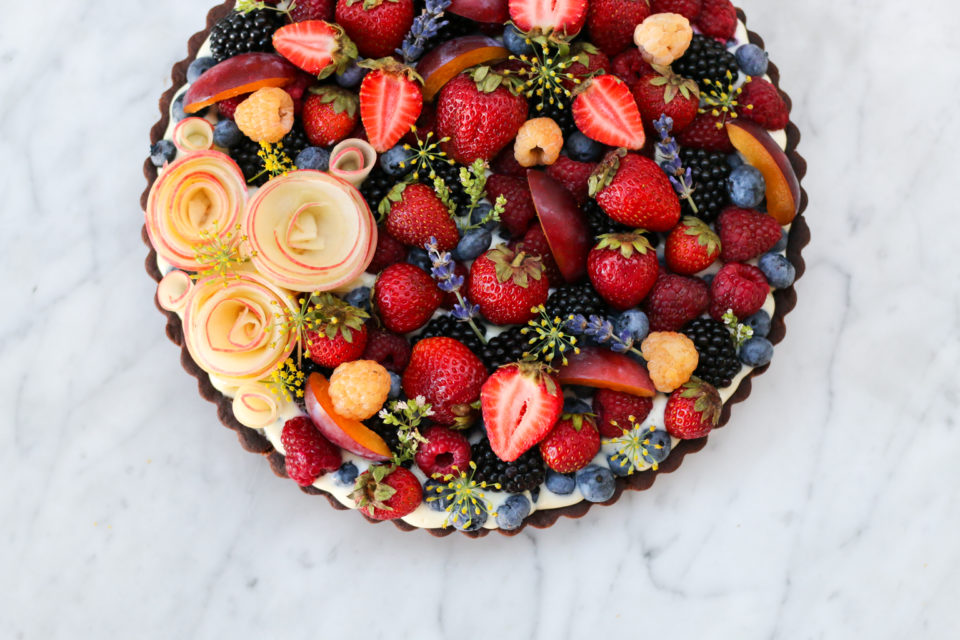 It is September. It is September (so basically Fall) but I have not posted more than one summer tart and I have definitely made more than one this season. I have posted this strawberry cream cheese tart but where did the post on the fig and earl grey mascarpone tart, this mango tart or this rhubarb tart with crème pâtisièrre go? I got a bit too into making the tarts instead of posting about them, but I think I am okay with that. I have accepted the fact that I want to use all this summer produce when it is at its peak even if it means that the blog post will be a bit delayed. I promise I will eventually have the recipes and photos all up though.
All these summer fruit tarts have been the direct result of me visiting the farmer's markets on the weekends. I visited a farmer's market for the first time earlier this summer and since then, I have been hooked. Vancouver is littered with farmer's markets all throughout the warmer months and has been for a long time. I do not know why it has taken me this long to visit my first one. It started with my quest to find pink pearl apples. Pink pearl apples were not in season yet (and hard to find in general) but I was smitten by all the jewel-toned berries that were in season.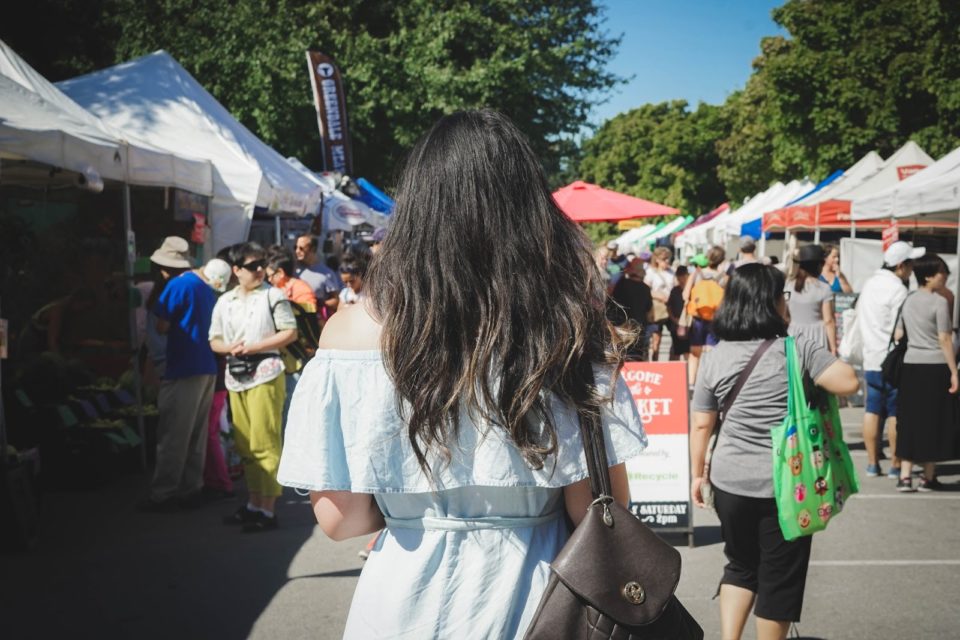 Visiting the farmer's market early in the morning right when it opens is the best – you get the largest variety of produce. The biggest perk of going early in my opinion is that you can pick up a coffee and a fresh pastry while it is still warm to start off your day. My pastry of choice at farmer's market have been a savoury scone or bun. A warm feta and chive scone, to be specific.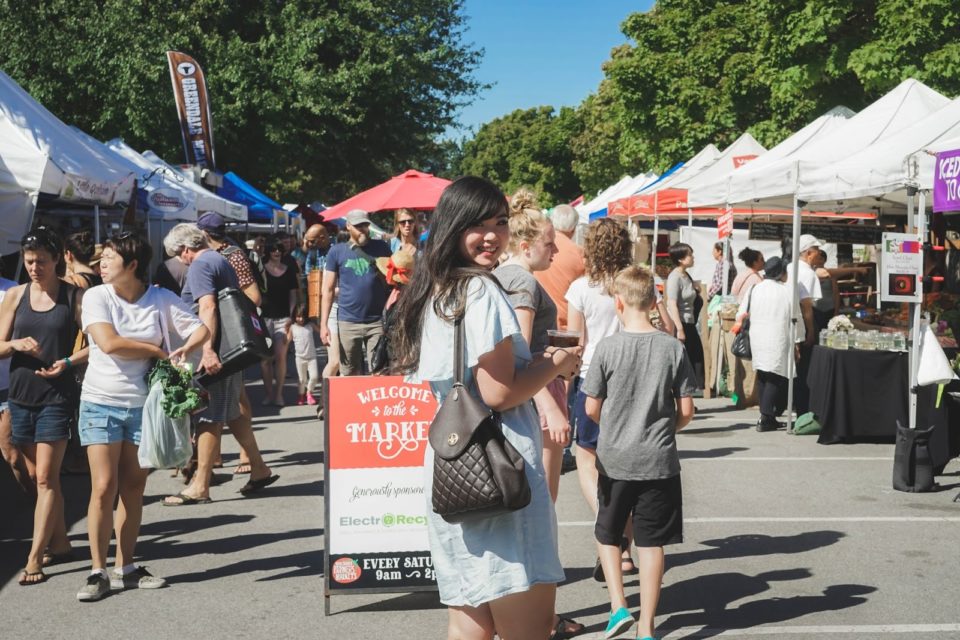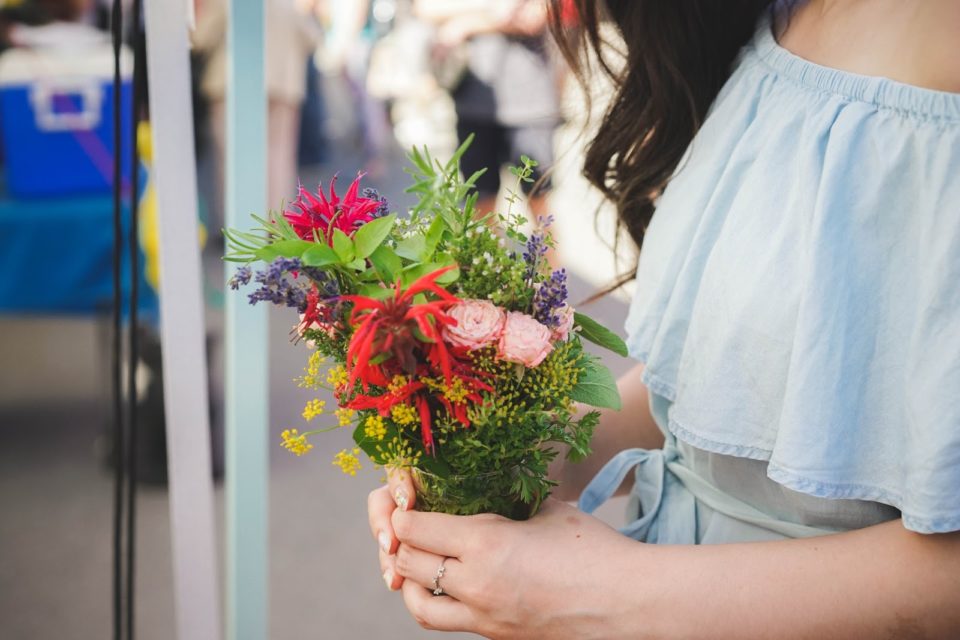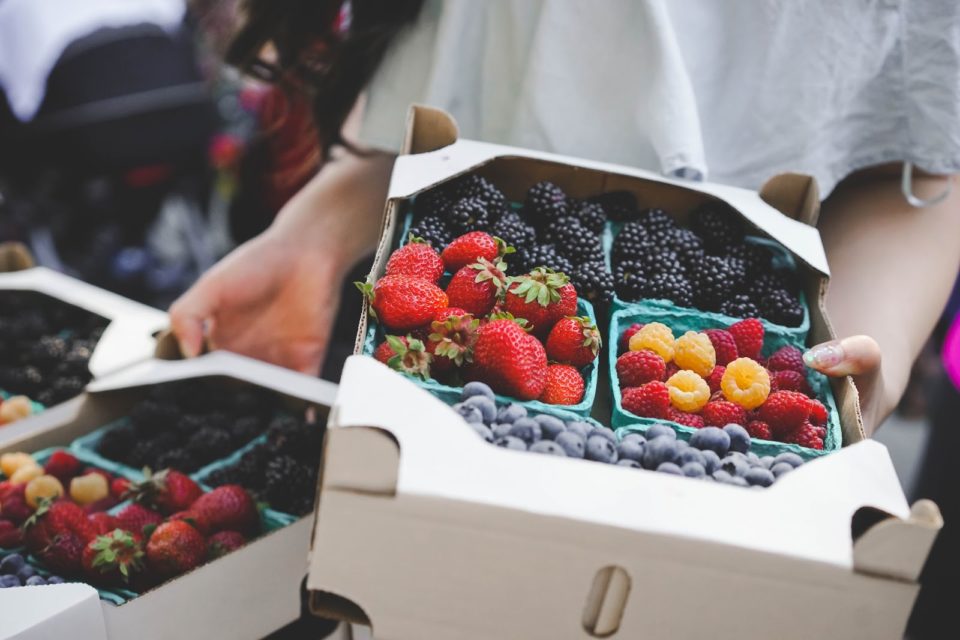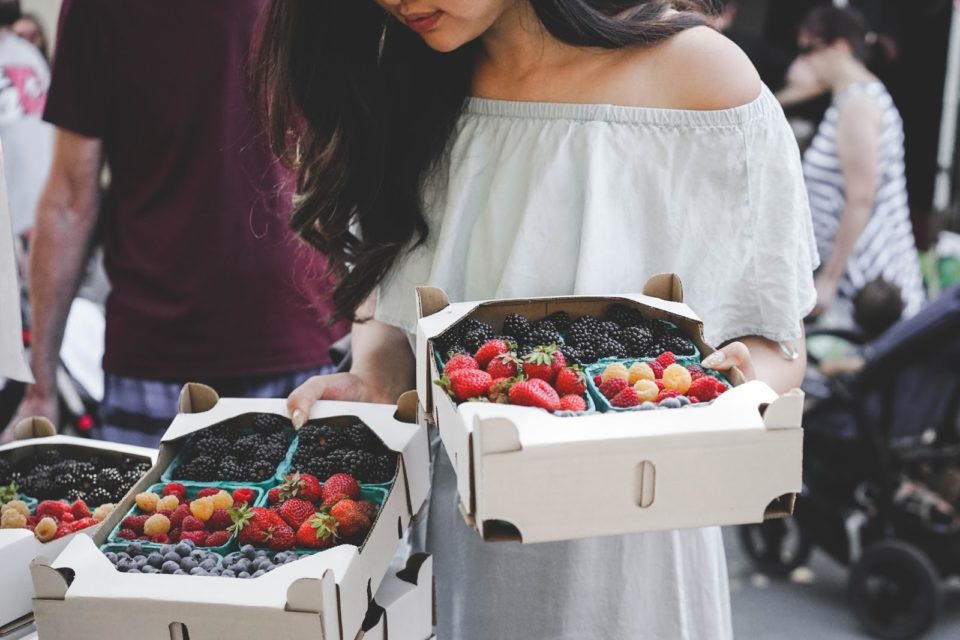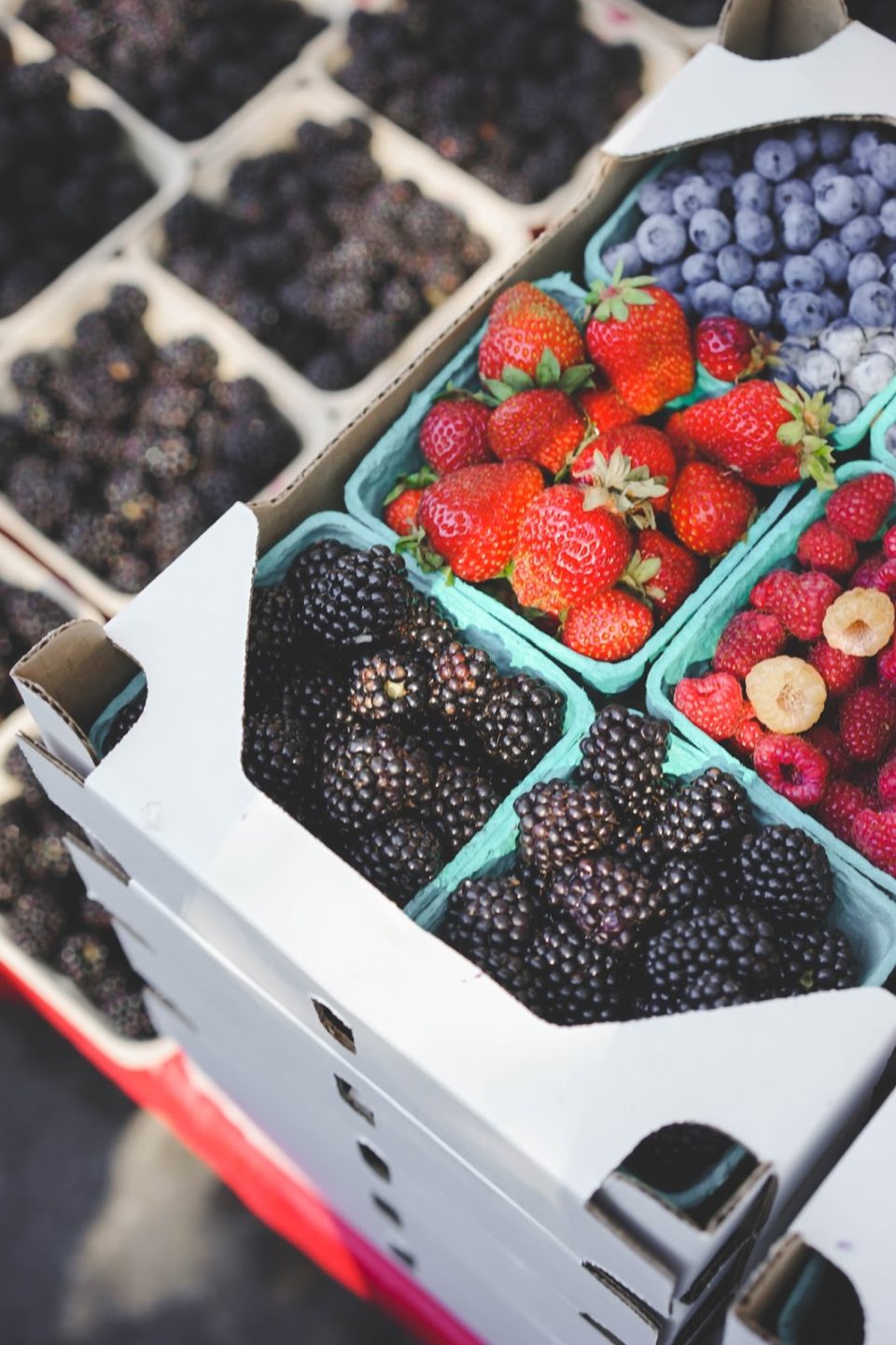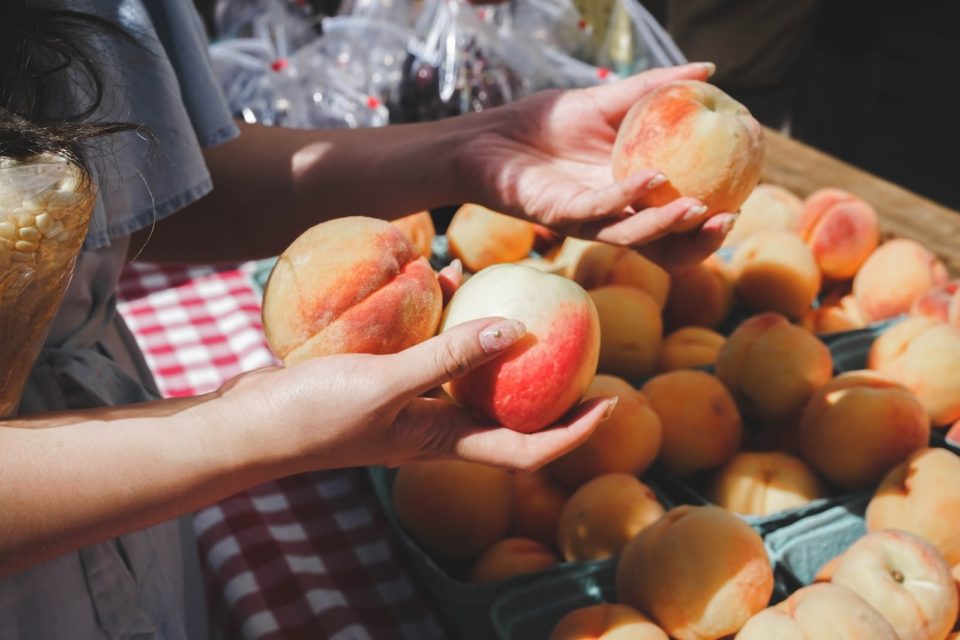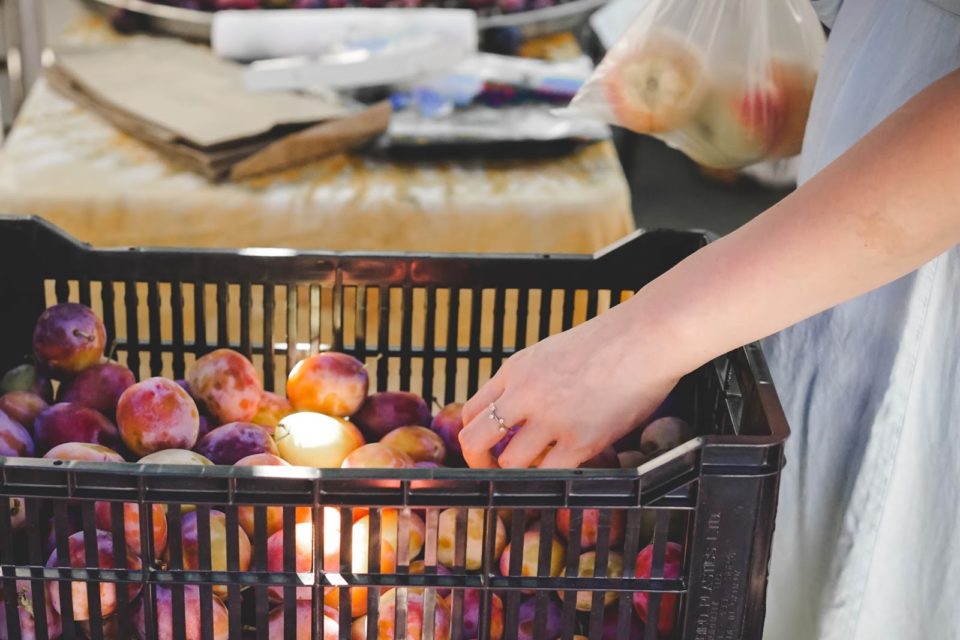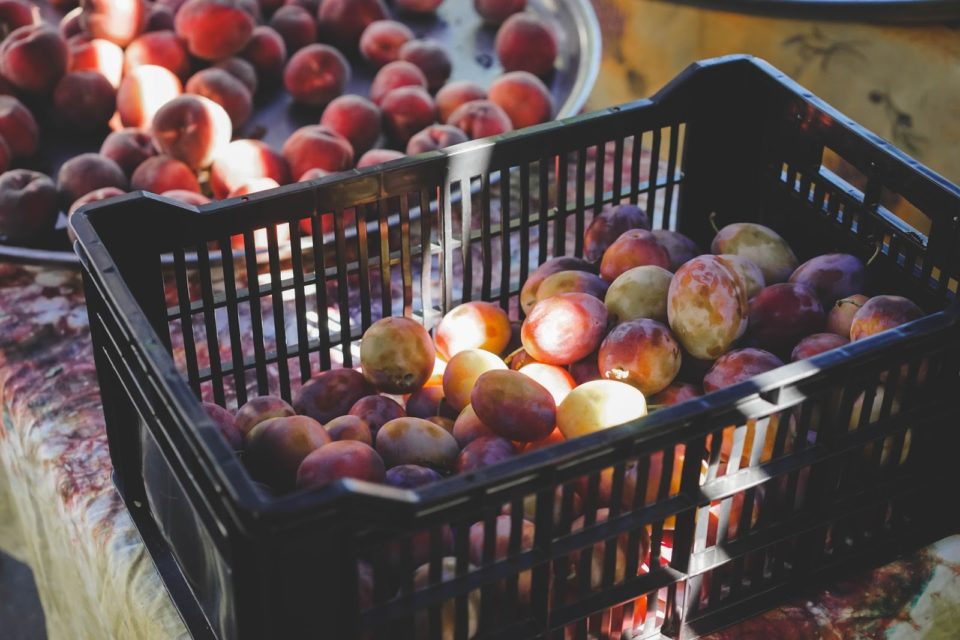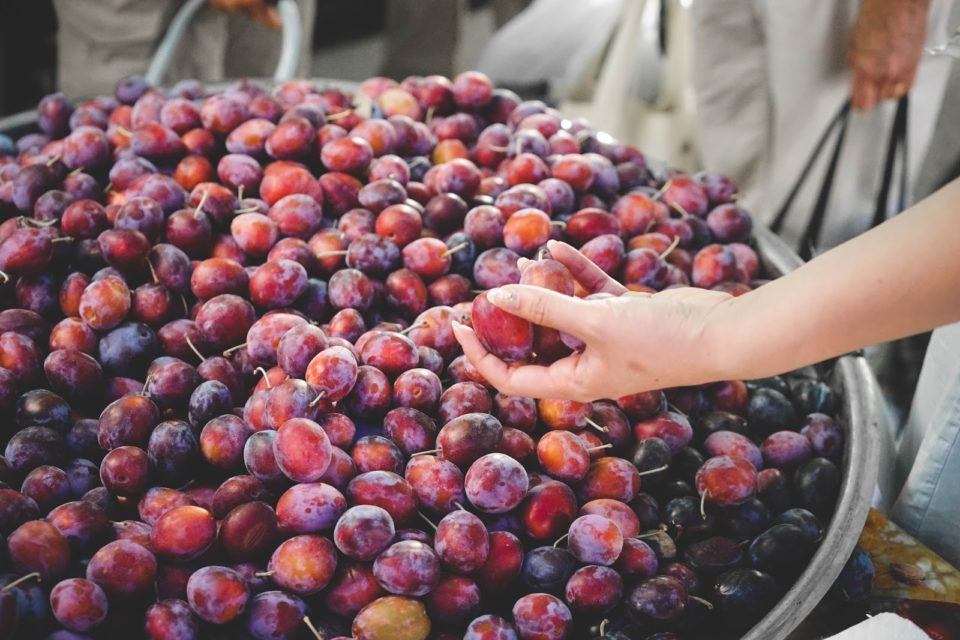 I picked up a large flat of mixed berries, knowing that they were meant for a tart that would show off all their colours. A rich chocolate tart, a classic vanilla custard, adorn with all the fresh berries piled high and a few apple roses, was exactly what I wanted. Besides the sweetest organic strawberries I have tasted all year, my favourite find from this Saturday market was a bouquet of edible flowers. There was this one small stall at the market that sells fresh herbs. Compared to the other vendors, her stall was on the smaller side, with only a limited amount and types of offerings. At the very end of the wooden table she used to display all the herb plants, there was a tiny section that displayed a few bouquets of edible flowers. She had a selection of pink edible roses but all the shapes and colours being shown off by the variety bouquet was what my heart was after. I picked up her last variety bouquet that was predominately herb-based, but had more than enough roses, lavender, lemon thyme, chive blossoms and wild bergamot. There was even a small raspberry sharing a stem with a flower. The vendor said she only has two or three bouquets each week and that they really vary each time.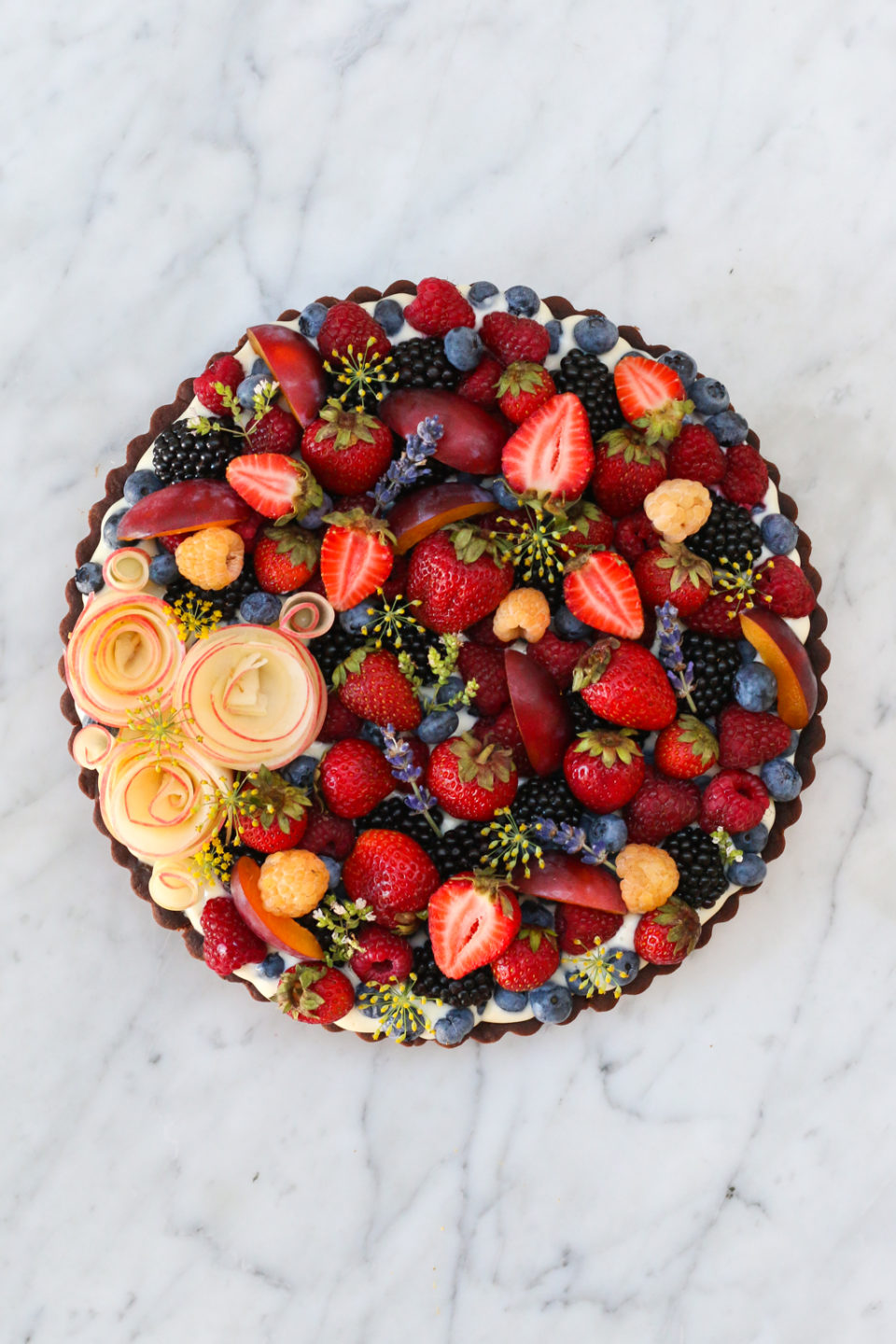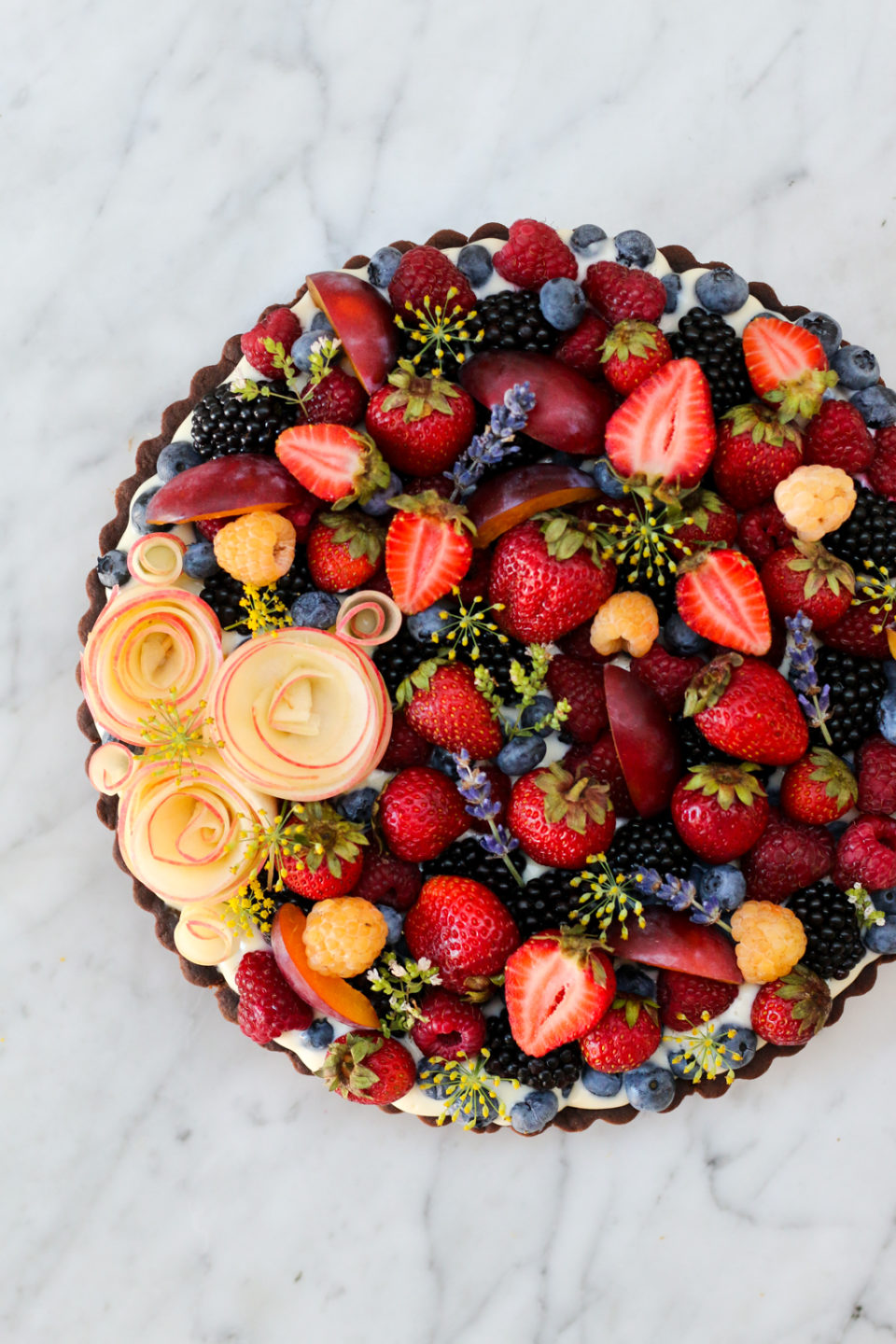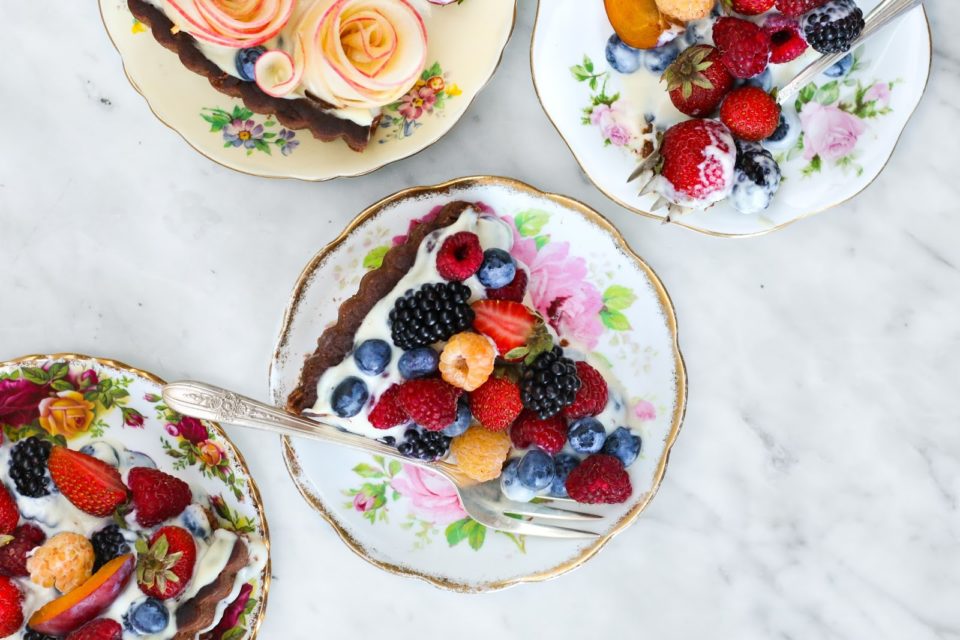 Ingredients
Chocolate Pâte Sablée
8

tablespoons

unsalted butter

,

room temperature

1/3

cup

powdered sugar

1

large egg yolk

1

cup

all-purpose flour

1/3

cup

cocoa powder

1/2

teaspoon

salt
Vanilla Custard
1

cup

milk

1

cup

cream

1

vanilla bean

4

egg yolks

1

tablespoon

cornstarch

2

tablespoon

granulated sugar
Garnish
1

cup

blueberries

1 1/2

cups

strawberries

1

cup

blackberries

3

Italian plums

,

quartered

1

apple

,

quartered then sliced thin with mandolin

Edible flowers
Instructions
Chocolate Pâte Sablée
In a medium-sized bowl, whisk together, flour, cocoa powder, and salt. Set aside.

Beat the butter and powdered sugar in the bowl of a stand mixer until creamy.

Beat in the egg yolk and mix until fully combined.

With the mixer on low speed, beat in the dry ingredients just until the dough comes together and there is no more visible flour. Careful not to overmix. Remove dough from the bowl and press the dough into the tart pan, making sure it is evenly distributed. Using a fork, prick the bottom of the tart shell to prevent the bottom from puffing up when baking.

Wrap the pan loosely in plastic and chill 30 minutes.

Bake the tart shell at 410F for 15 minutes. Remove carefully from oven and let rest on a wire rack. Let cool completely before filling with custard.
Vanilla Custard
Combine milk and cream in a small saucepan. Using a sharp knife, split vanilla bean in half lengthways and scrape out seeds. Add bean and seeds to milk mixture. Place over medium heat. Cook, stirring constantly, for 5 minutes or until hot (do not allow to boil). Remove saucepan from heat.

Whisk egg yolks, cornflour, and sugar in a heatproof bowl until well combined. Remove vanilla beans from milk mixture. Pour hot milk mixture over egg yolk mixture, whisking constantly.

Return mixture to saucepan over low heat. Cook, stirring constantly, for 10 -15 minutes or until custard thickens and coats the back of a metal spoon.

Let custard cool completely before filling the tart shell and garnishing with berries.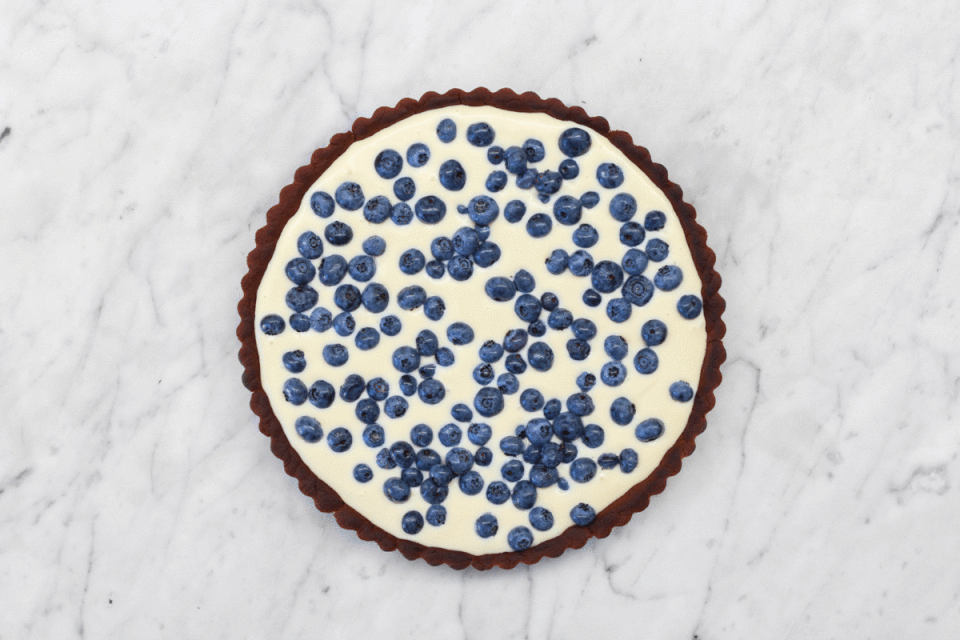 Reader Interactions