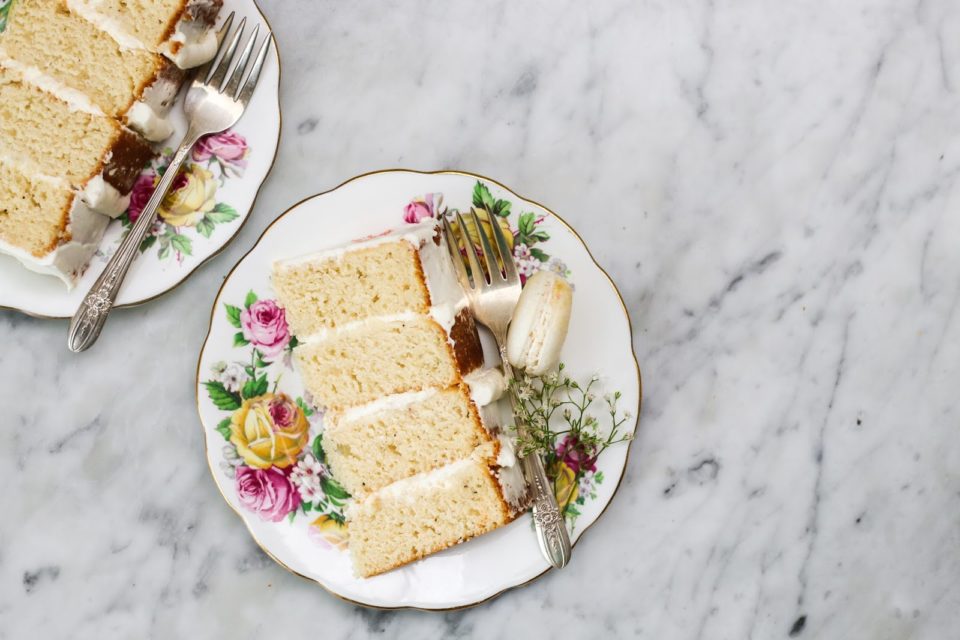 It rained for the first time in a long time this past weekend. It rained, it got a lot colder, and condensation formed on the window panes. It inevitably led me to believe accept the fact that it is no longer summer. The mere thought of bidding farewell to farmer's markets, berry tarts, and sunlit après dinner strolls immediately put me in some sort of denial mode. What do you mean summer is coming to a close?
I am not a fall person. I may not win the popular vote in that front but I have no fear in admitting that I am not a fall person. Golden-hued leaves, crisp morning air, and fall baking, separately and collectively, do not pull at my heart strings. I love a slice of apple pie or luscious pumpkin with chantilly cream but they will almost always come second to a slice of strawberry rhubarb à la mode or no-bake summer berry cheesecake.
I do recognize that I will come to a point (usually in October) where I can no longer deny the arrival and existence of fall. I ease myself into fall. I will not trade peach pie for pumpkin pie overnight. I ease myself by creating transitional treats. This is one of them. I am not willing to let go of summer peaches just yet because we get the best local peaches here. End of summer peaches meet a brown butter and cinnamon type of situation. Brown butter is always a good idea and especially so when it is fall. It is warm and it has nutty undertones that pair so beautifully with warm spices. I did not want to go overboard (just yet) so I took the dash of cinnamon I always add to my peach pies and added it to the brown butter cake. The cake is also made with Pure Leaf Peach Iced Tea and this is where the peach flavour comes in. Each cake layer also gets brushed with the tea before getting enrobed in the most velvety honey mascarpone. Sometimes I would dice some peaches, cook it down into a compote, and fold it into the honey mascarpone. Both version are equally delicious and will let you hang onto summer for just a tad longer.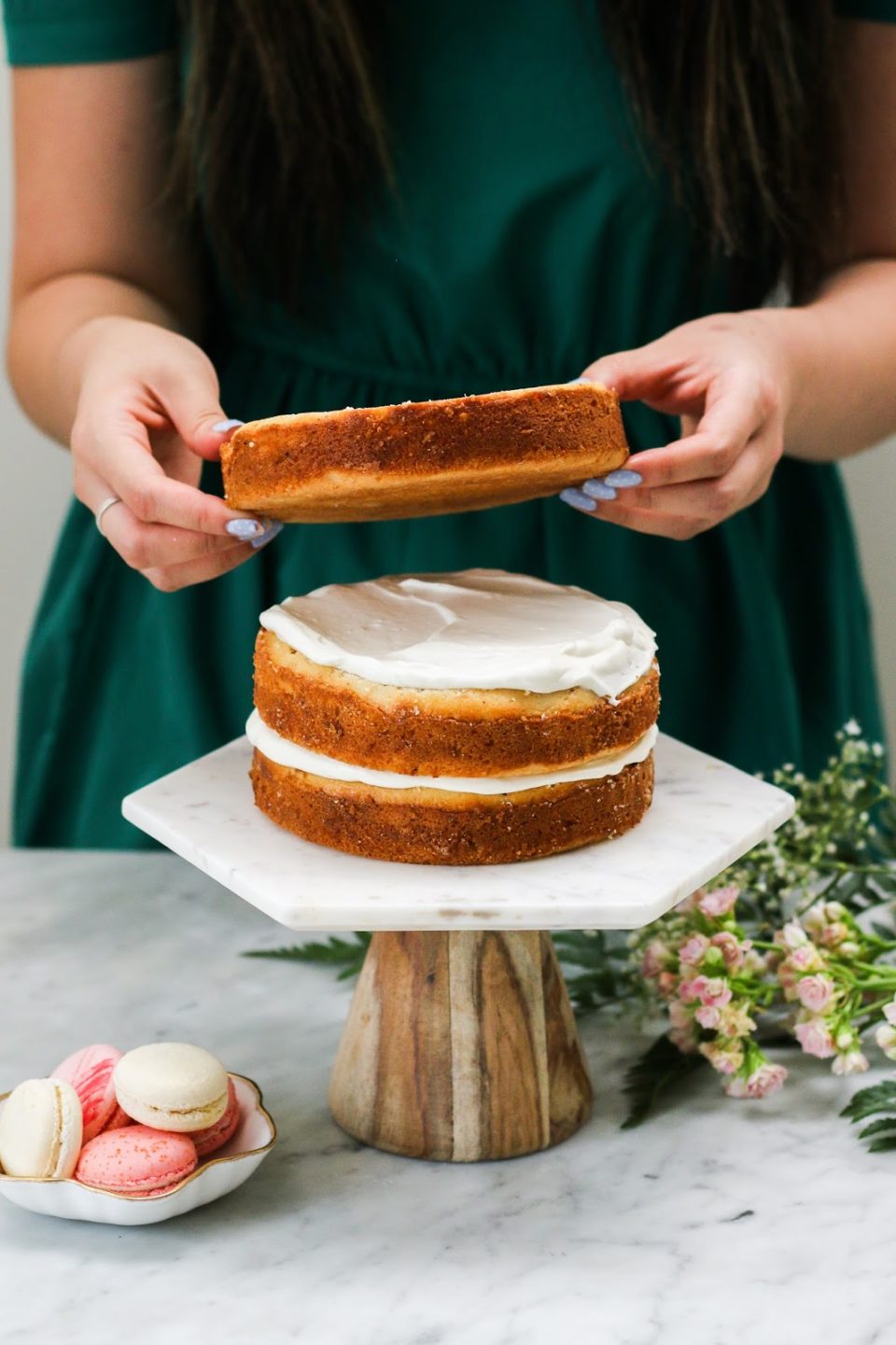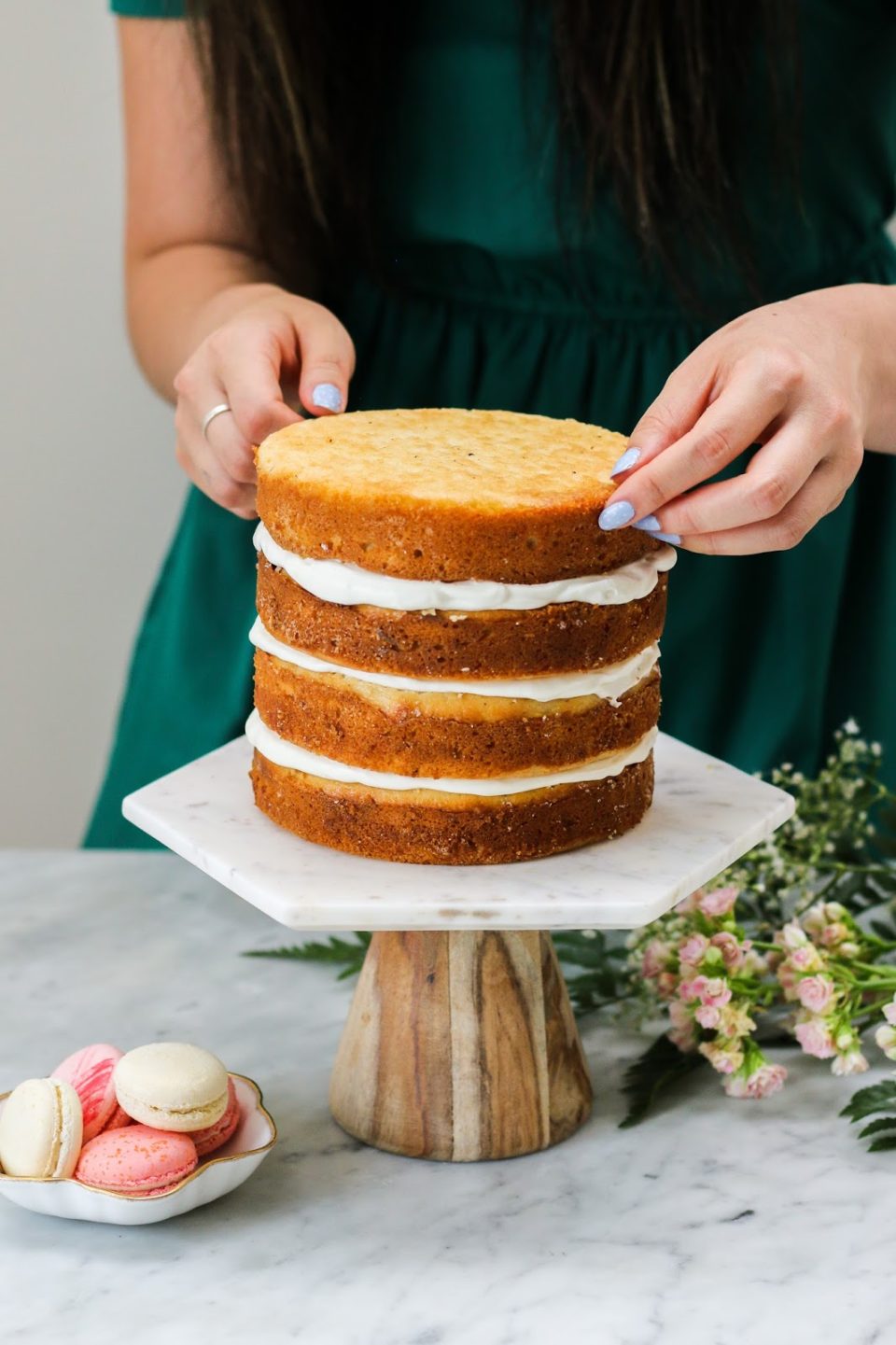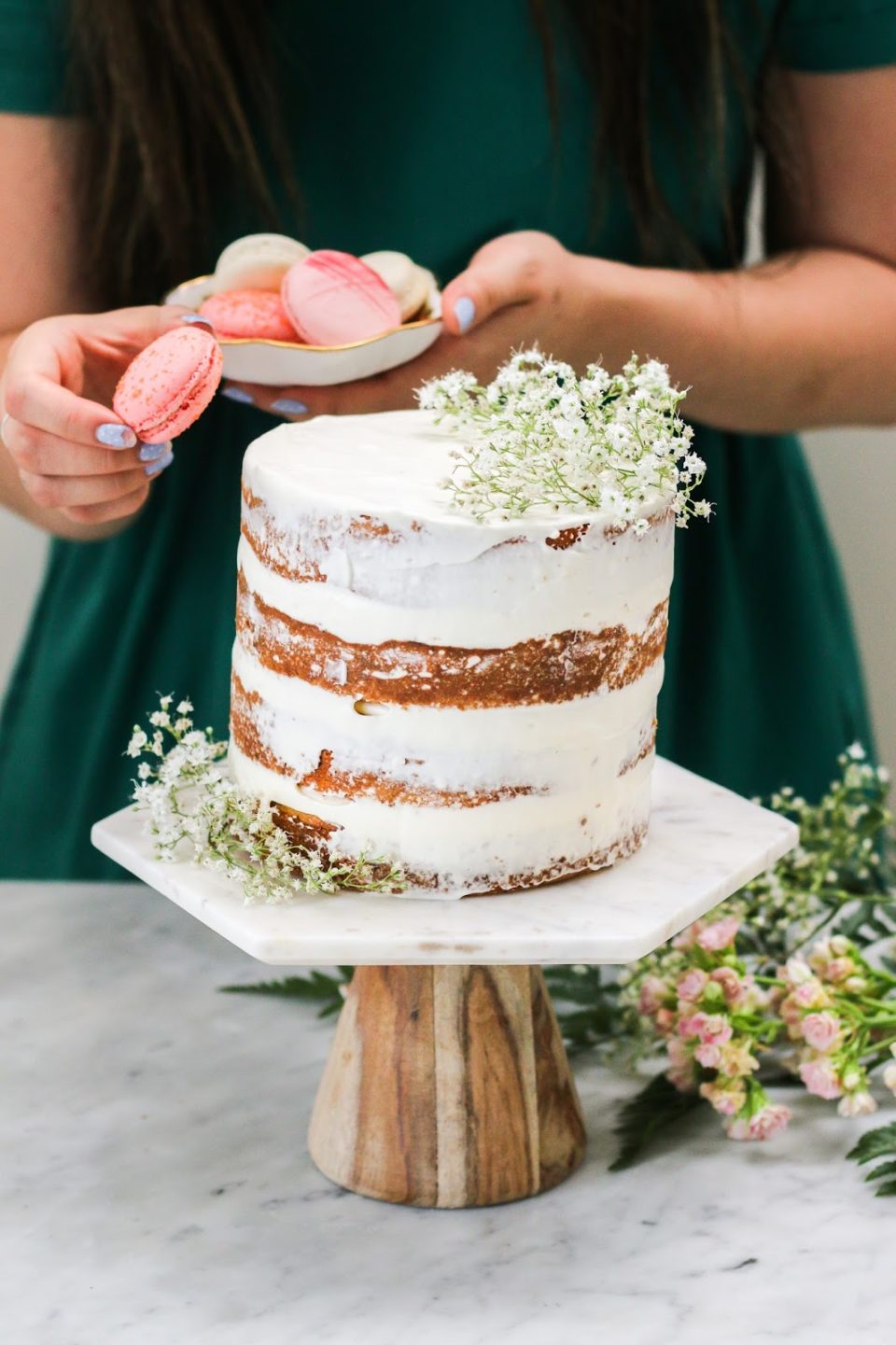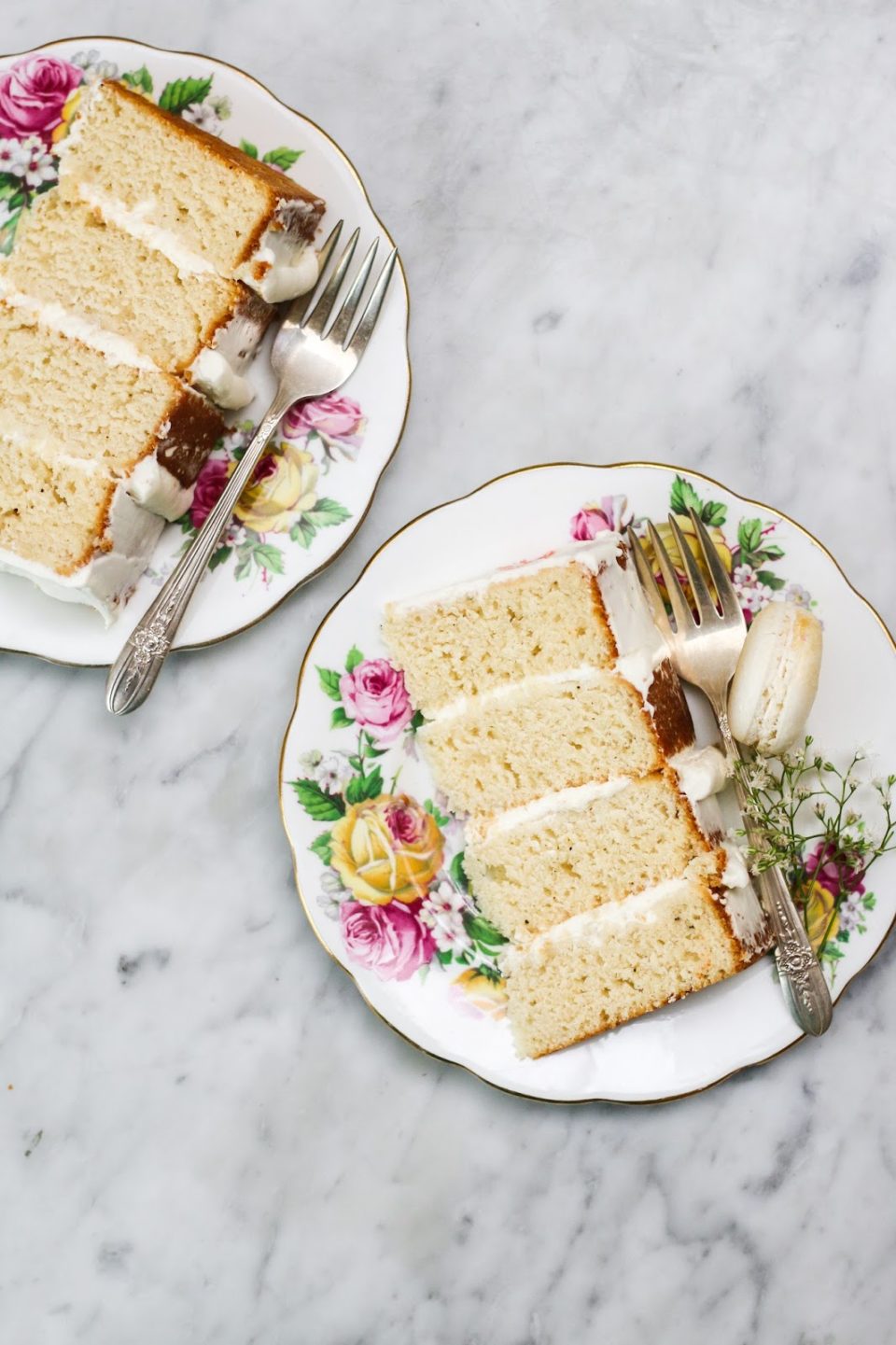 Ingredients
Brown Butter Peach Tea Cake
3 1/2

cups

flour

3

teaspoon

baking powder

1

teaspoon

cinnamon

1

teaspoon

kosher salt

1 1/4

cup

brown butter

,

room temperature

1 3/4

cups

sugar

4

egg whites

1

egg

1

teaspoon

vanilla extract

1

cup

whole milk

1/2

cup

PURE LEAF Peach Iced Tea
Peach Iced Tea Soak
1/4

cup

PURE LEAF Peach Iced Tea
Honey Mascarpone Frosting
1

cup

whipping cream

275

g

mascarpone

,

room temperature

1/3

cup

honey
Instructions
Brown Butter Peach Tea Cake
Preheat oven to 350ºF and prepare four cake pans.

In a small bowl, combine flour, baking powder, cinnamon, and salt. Set aside.

Using an electric mixer, cream butter and sugar on medium speed until light and fluffy. Beat in egg whites and full egg one at a time, until well combined. Mix in vanilla extract.

On low speed, alternate adding flour mixture with the milk and peach iced tea, beginning and ending with the flour. Mix just until combined.

Evenly distribute batter among the four cake pans. Bake for 26 – 28 minutes.
Honey Mascarpone Frosting
Pour whipping cream into bowl of standing mixer. With the whisk attachment whisk the whipping cream until it becomes fluffy and forms stiff peaks. Transfer whipped cream into a different bowl.

With a paddle attachment on your mixer, beat mascarpone until light and fluffy. Gradually add in honey and beat for 2 – 3 minutes. In the same bowl, gently fold in the whipped cream.
Assembly
With a pastry brush, brush on Peach Iced Tea before layering the brown butter cake layer with frosting. Alternate between cake layer, tea soak, and frosting until you finish off with the final cake layer.

Using a bench scrapper, apply more frosting on the sides of the cake and smooth it out.

Garnish with flowers and macarons.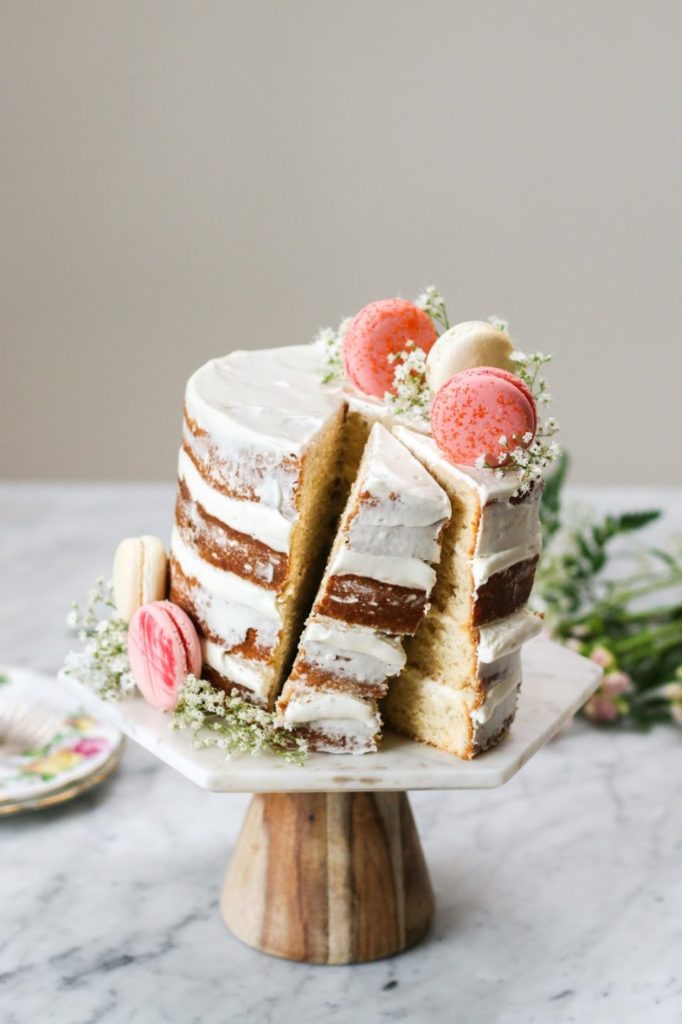 Thank you PURE LEAF for supporting Constellation Inspiration!
Reader Interactions