"There's a corner of my heart that is yours. And I don't mean for now, or until I've found somebody else, I mean forever. I mean to say that whether I fall in love a thousand times over or once or never again, there'll always be a small quiet place in my heart that belongs only to you." ― Beau Taplin
To say that everything you do and everything that you are take my breath away would be a gross understatement. That would oversimplify how my heart now beats in almosts because a part of it will always be with you. I would like to have at my disposal literary constructions that properly convey how since meeting you I began wishing for more hours, minutes, seconds in a day; you make me yearn for more than just seven sunrises and seven sunsets in a week. I would like for a word to aptly describe that before you I was afraid to love because it wasn't concrete like the ocean, that I couldn't touch it and make sure it wouldn't change. Now you make me feel like there are oceans inside me. And if you were ever to leave, I would miss you like how the sun misses the stars in the morning sky and I would tell you that even before we met, it was you that had a hold of my heart all along.
This post might look a little different than my usual. It is not my typical recipe and styling post but I love it nonetheless. Maybe even more. This cake is a reinterpretation of a cake you have seen on the blog before if you have been following since the beginning. You might recognize it as a dark chocolate cake with raspberry pomegrante mascarpone frosting, but today this cake gets a little makeover, or under, depending on how you interpret it. It uses the same (but my ultimate favourite) chocolate cake recipe but instead of a raspberry and pomegrante situation it is a simple strawberry cream cheese. It is a whipped strawberrry cream cheese frosting and that is how I like it most – light, airy, and cloud-like in texture. The frosting is not a buttercream frosting. It is a simple combination of cream cheese and whipped cream. It is so silky smooth and is a dream to work with. I topped it with light pink roses because I would never make a cake without fresh flowers.
There is a change in setting because I made this cake for a bridal shower. I woke up extra early on the Saturday to assemble this cake for a morning garden tea party inside a heritage home. The home is actually a quaint farmhouse located in a park overlooking the river. All the serveware is unique but adorn with similar floral prints. Besides my cake, warm scones with jam and butter, petit tarts, and thumbprint cookies were served in the country-style tea room. The morning light peeked through the diaphanous lace curtains and a gentle breeze rolled in then and again and kept the room cool. Chatter and laughter filled the sunbathed room and it was the perfect backdrop for celebrating the occasion with cake.
Since I have shared the chocolate cake recipe numerous times before, I will just share the recipe for this whipped strawberry cream cheese frosting with you here. If you want a quick and easy dessert, you can chill individual portions of this frosting in parfait cups and enjoy them as whipped cheesecake.
Ingredients
1 1/2

cups

heavy whipping cream

275

g

full-fat cream cheese

,

at room temperature

3 – 4

tablespoons

your favourite strawberry jam

,

without fruit
Instructions
Pour heavy whipping cream into bowl of standing mixer. With the whisk attachment whisk the whipping cream until it becomes fluffy and forms medium peaks. Transfer whipped cream into a different clean bowl.

With a paddle attachment on your standing mixer, beat cream cheese until light and fluffy. Gradually add in three tablespoons of strawberry jam and beat for 1 – 2 minutes. In the same bowl, gently fold in the whipped cream with a rubber spatula. You can add more jam if you feel the cream needs more sweetness.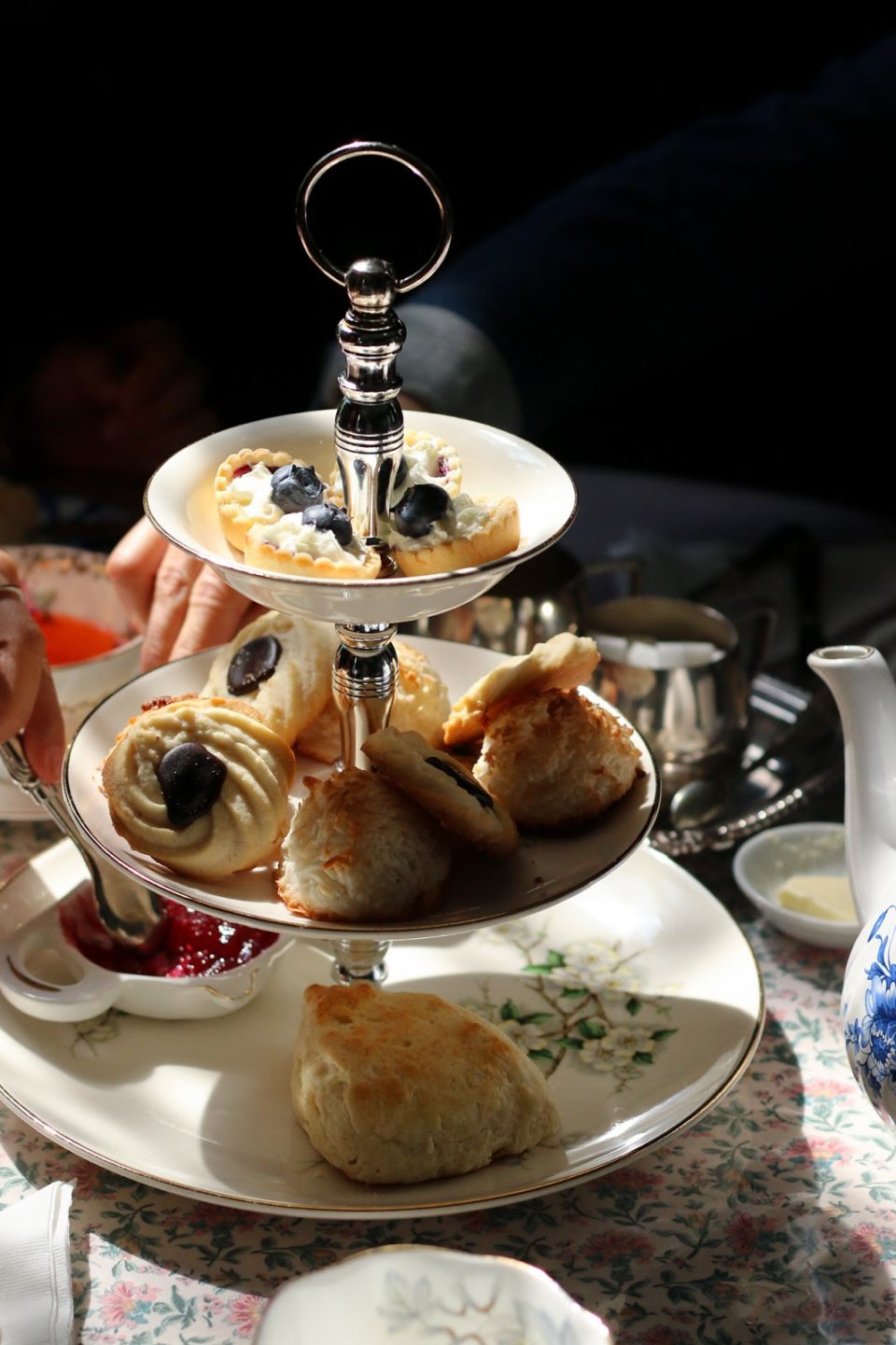 Reader Interactions