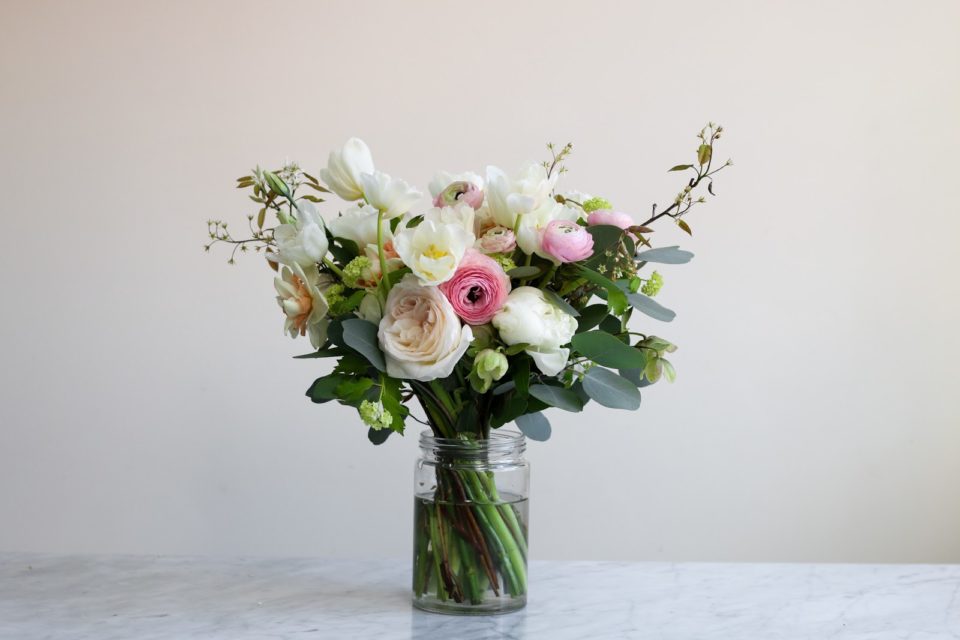 I received this bouquet, the most beautiful bouquet, for my birthday. Falling in love with flowers is one of the quickest way I fall in love, I must admit. I love each and every perfectly diaphanous petal but also each imperfection a bloom might carry. Even when a flower starts to wilt, it still irrevocably enraptures all of me. Of the many things I wish lasted a while longer, flowers might be one of the things I wish lasted forever. 
I can thoroughly enjoy a bouquet for what it is but there is also this unremitting sense of urgency and desire within me to create something more with it. And that is why this cake exists. It exists because I wanted the flowers to last longer even though the sentiment behind this bouquet has already been rendered permanent. In my mind putting the flowers on a cake makes the bouquet last longer because I get extra keepsakes — the experience of making and decorating the cake. I also get to start a love affair with the flowers all over again. This cake also exists because it combines many of my favourite flavours into one.
This cake. This cake is a two-tiered kind of treat. It is a bit over the top for every day purposes, even though I do wholeheartedly believe that every day is worthy of a celebration with cake. It is a bit different from my usual but of course it is still naked in its finish and adorn with fresh flowers. I wouldn't have it any other way. Fall in love, make a cake, fall in love again.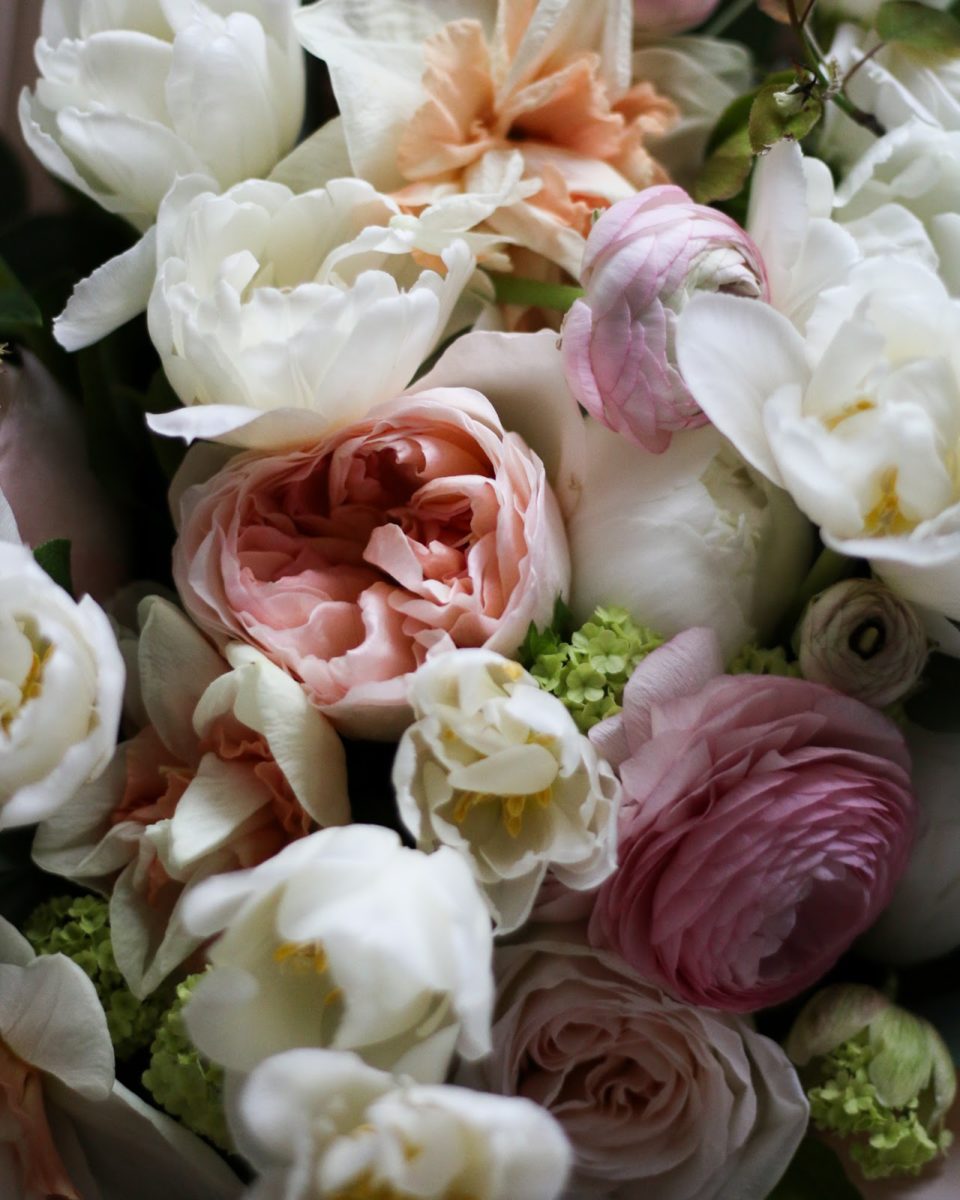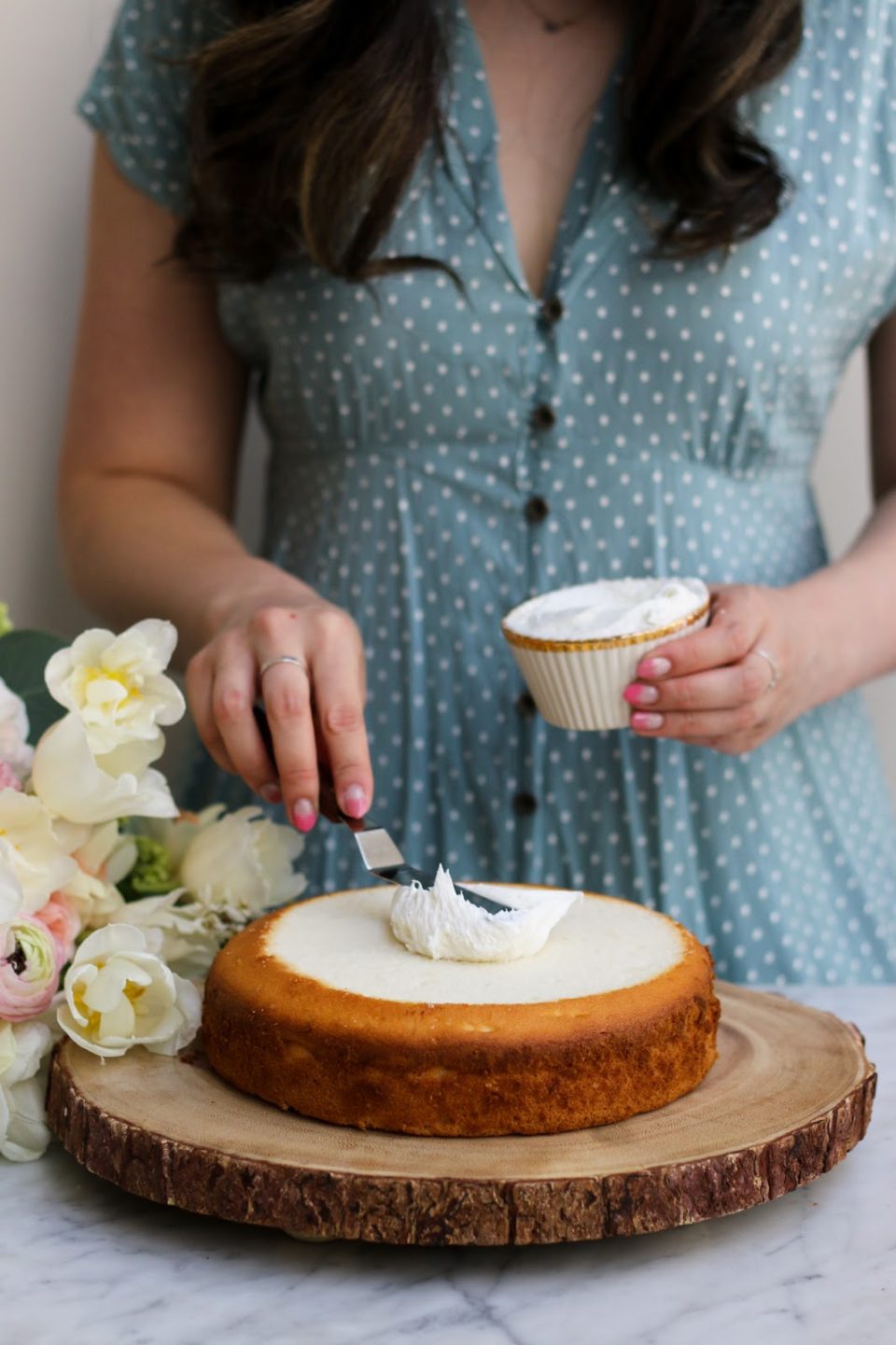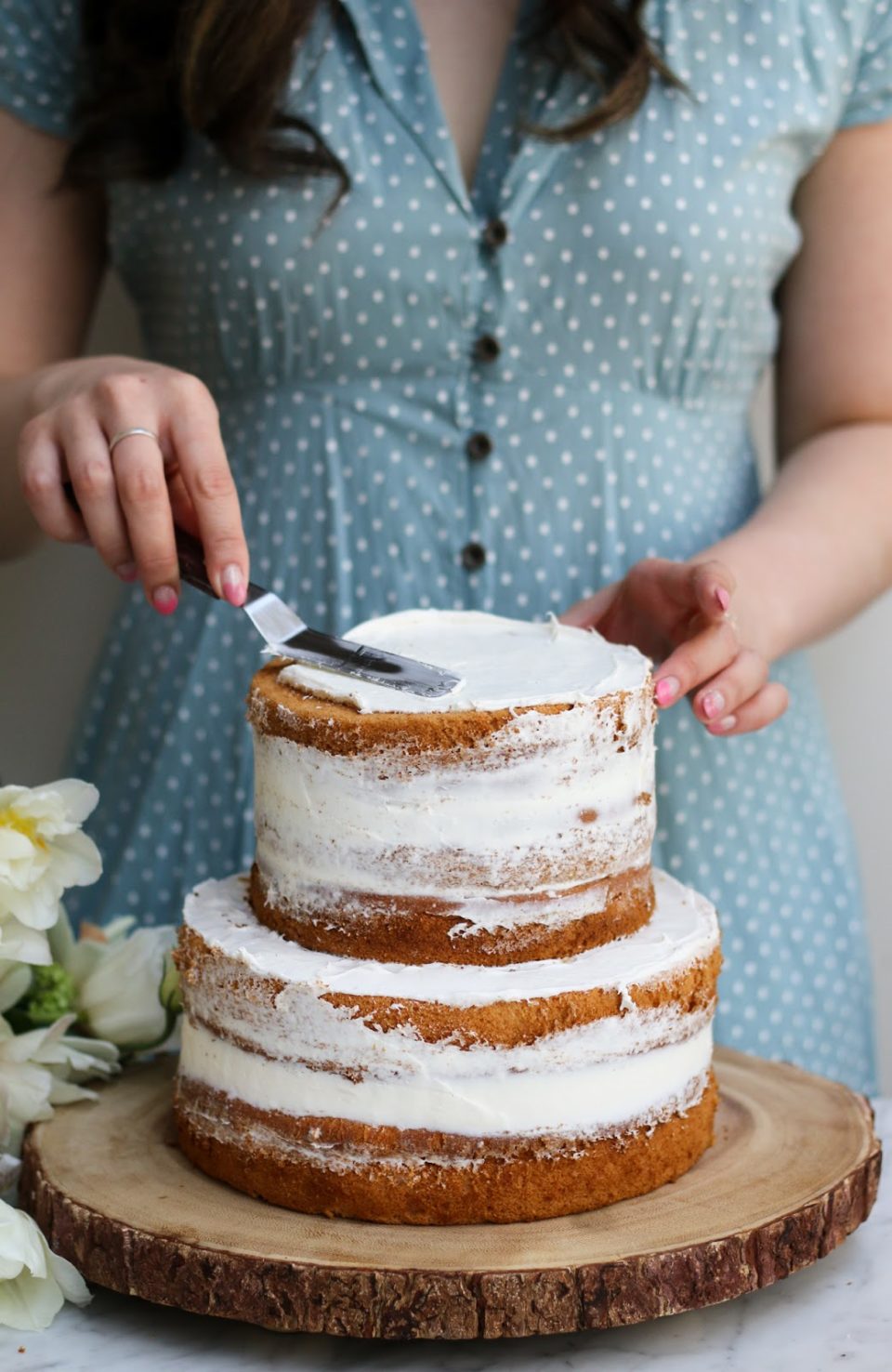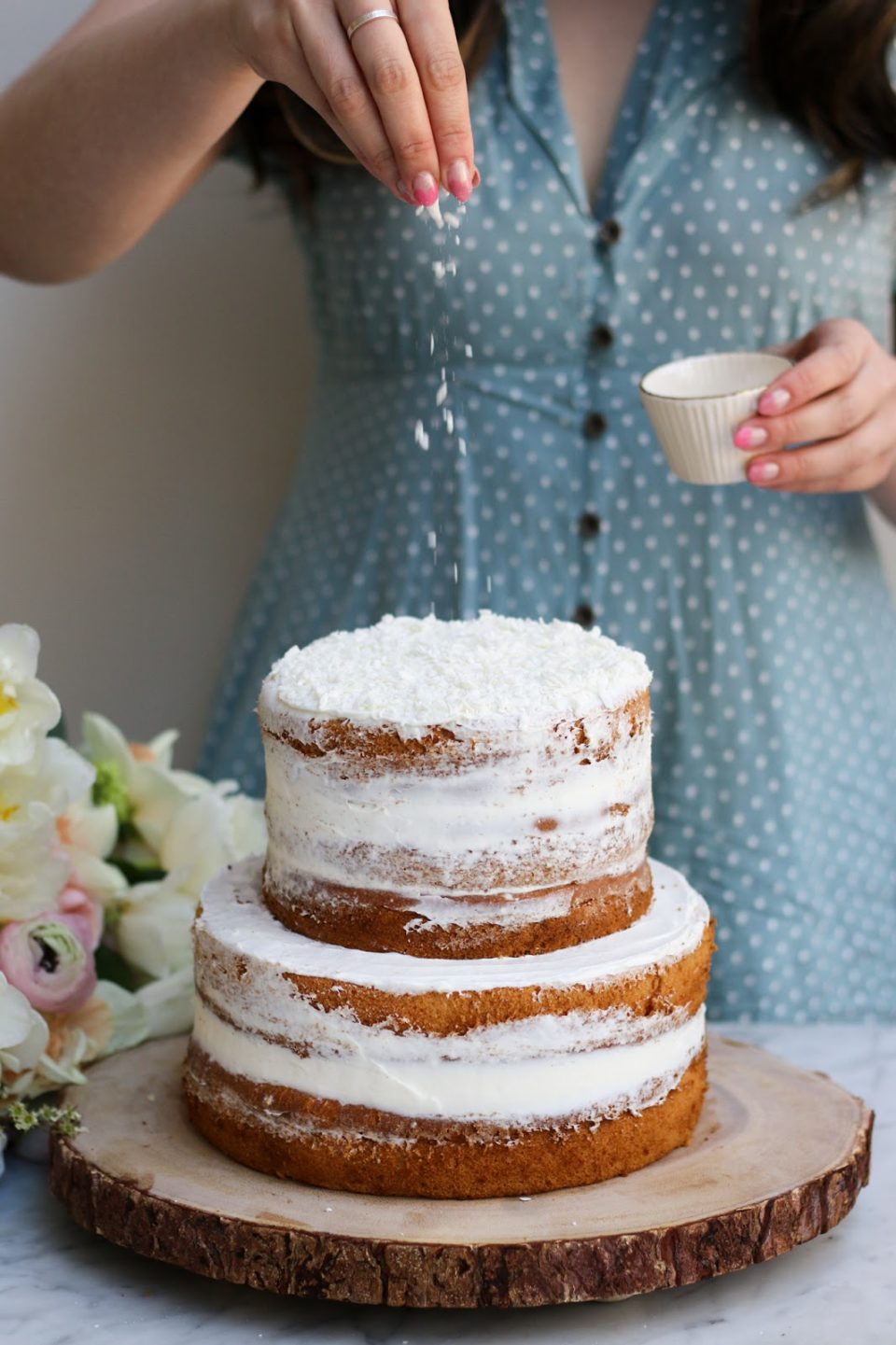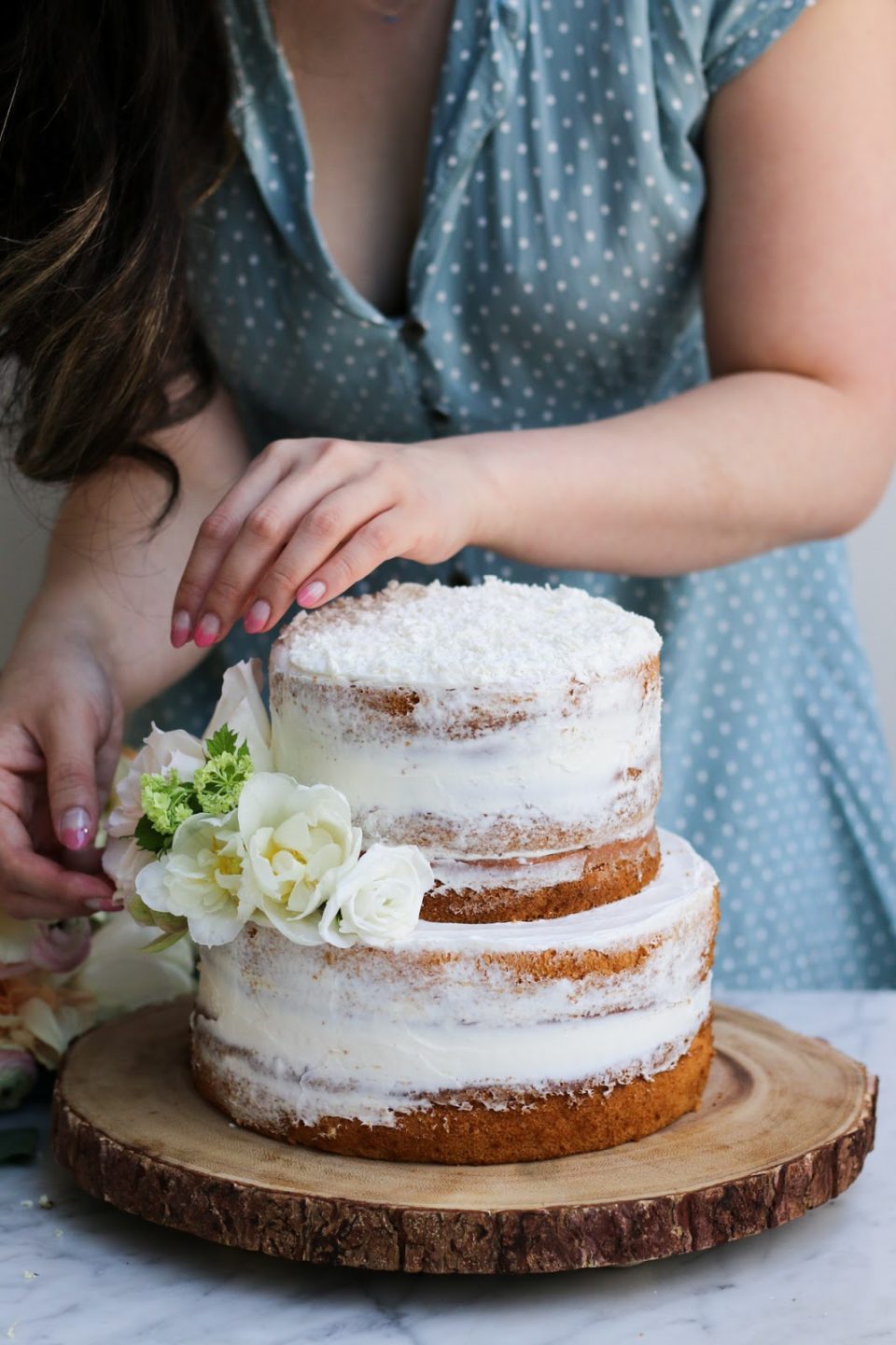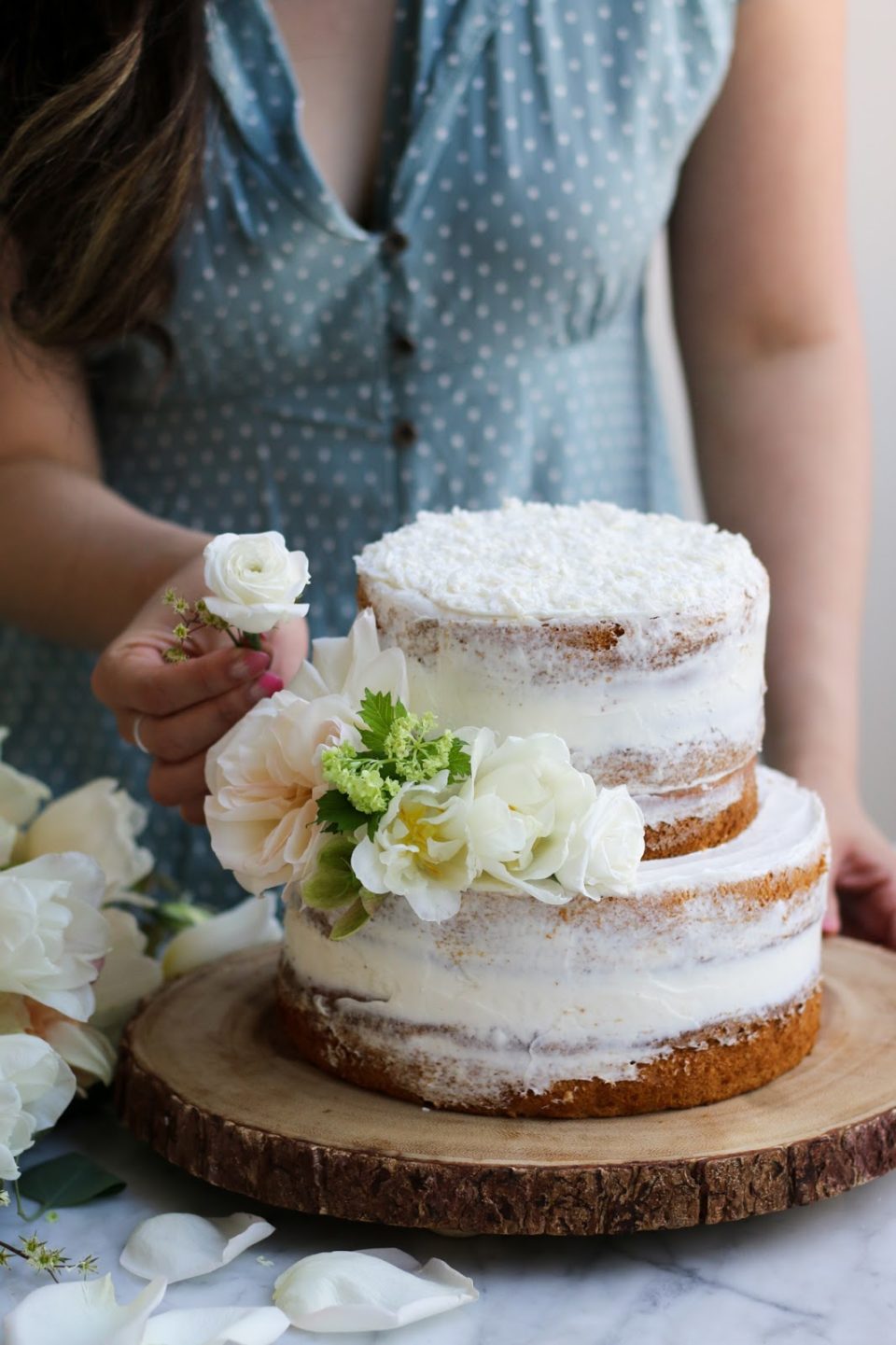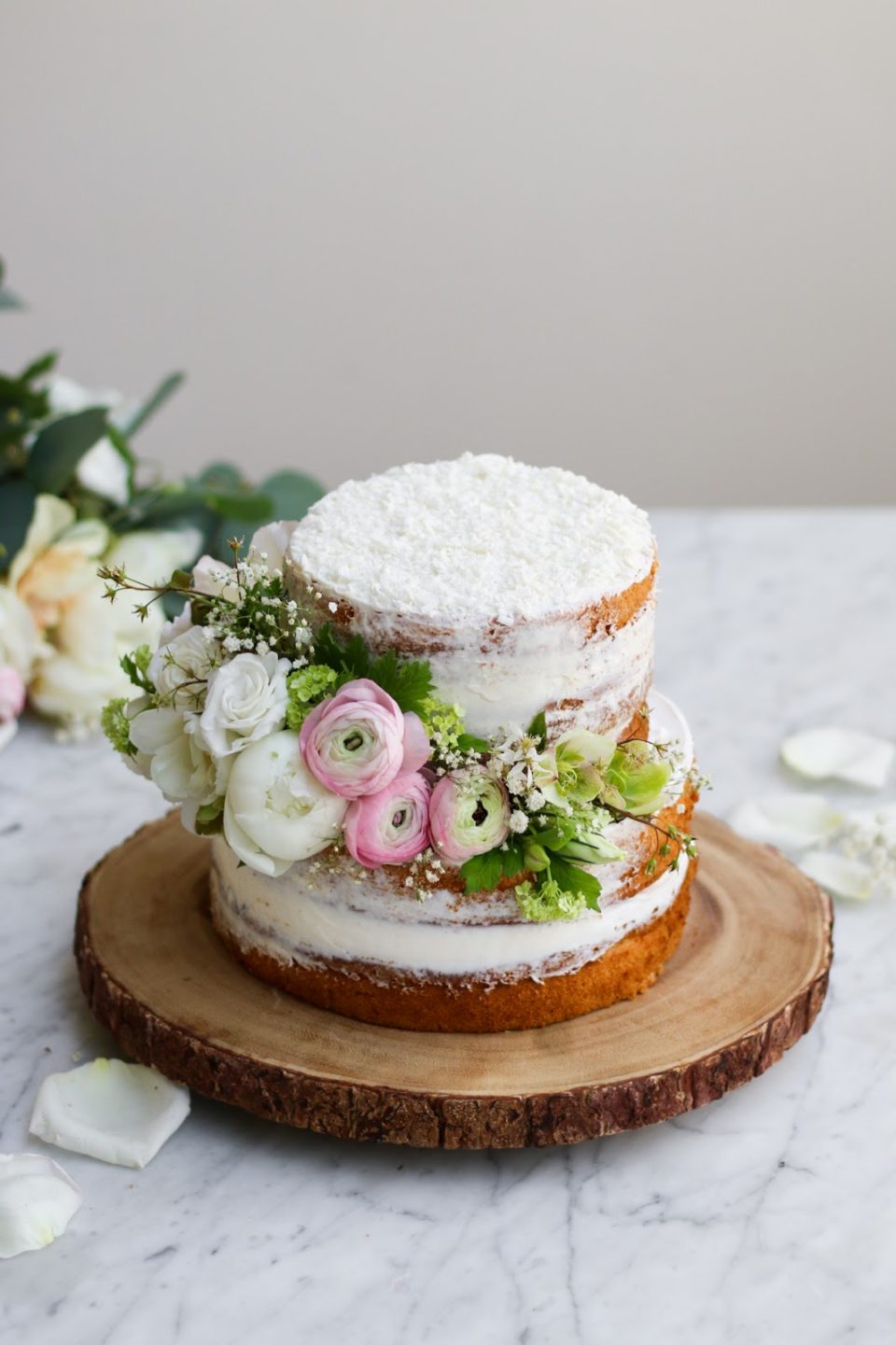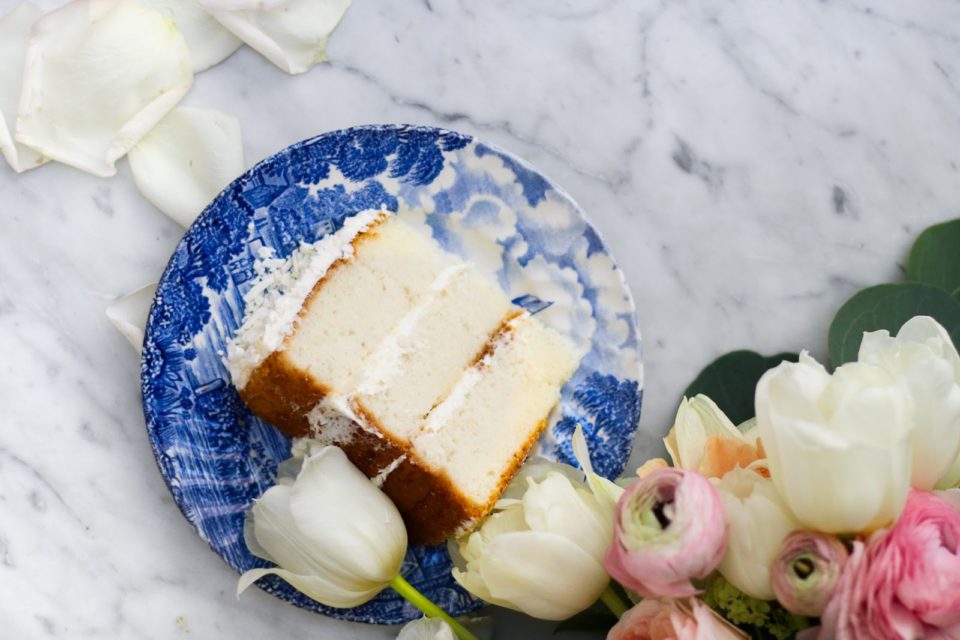 Coconut Earl Grey and Lavender Cake with White Chocolate Buttercream
Makes
1
three-layer 6-inch cake
Ingredients
Coconut Earl Grey Cake
3/4

cup

unsalted butter

,

at room temperature

1 1/3

cup

granulated sugar

3

eggs

2 1/4

cup

flour

1 1/2

tsp

baking powder

3/4

teaspoon

salt

3/4

cup

unsweetened shredded coconut

200

ml

full-fat coconut milk

100

ml

milk

3

earl grey tea bags
Lavender Syrup
1

cup

water

,

*Note: store any leftover syrup, you will have leftover! in an airtight container in the refrigerator, up to 10 days. The lavender syrup is great for lavender lattes at home.

1/2

cup

sugar

1 1/2

tablespoon

dried culinary lavender
White Chocolate Buttercream
1/2

cup

butter

,

room temperature

2 1/2

cups

icing sugar

6

oz.

white chocolate

,

melted

2

tablespoons

whole milk
Instructions
Coconut Earl Grey Cake
Over medium heat, let the earl grey tea bags steep in the milk. Once milk comes to a light boil, remove from heat and let tea bags steep for 10 – 15 minutes. Once milk has cooled down, combine the milk with the coconut milk. Set aside.

Preheat oven to 350F and prepare three 6-inch cake pans.

In the bowl of a standing mixer, cream together butter and granulated sugar until pale and fluffy. Add eggs one at a time and mix well.

In a medium-sized bowl, whisk together flour, baking powder, salt, and shredded coconut.

Alternating between the milk and dry ingredients, gradually incorporate the two to the butter-sugar mixture. Careful not to overmix.

Transfer batter into the prepared cake pan. Bake for 28 – 30 minutes, or until an inserted toothpick comes out clean.
Lavender Syrup
Bring to a boil water, sugar, and lavender, stirring occasionally. Once at a boil, bring to a simmer for 2 minutes, or until the syrup coats the back of a spoon.

Strain through a fine sieve and let cool.
White Chocolate Frosting
Using an electric mixer, cream together butter and icing sugar on low speed until well combined.

Add melted white chocolate and milk, mixing until smooth and desired spreading consistency.
Assembly
Place one cake layer down on cake stand/plate.

Using a pastry brush, brush on a thin coat of lavender syrup on the top side of cake. Top with frosting. Place second cake layer on top and repeat previous step, alternating between cake, lavender syrup, and frosting.

Lightly frost the tops and sides of cake. Smooth out frosting with offset spatula or bench scraper.

Garnish with shredded coconut and decorate as desired.
Notes
Yields three layer 6-inch cake
*Double this recipe to make three layer 6 inch + two layer 8 inch cake, baking times may change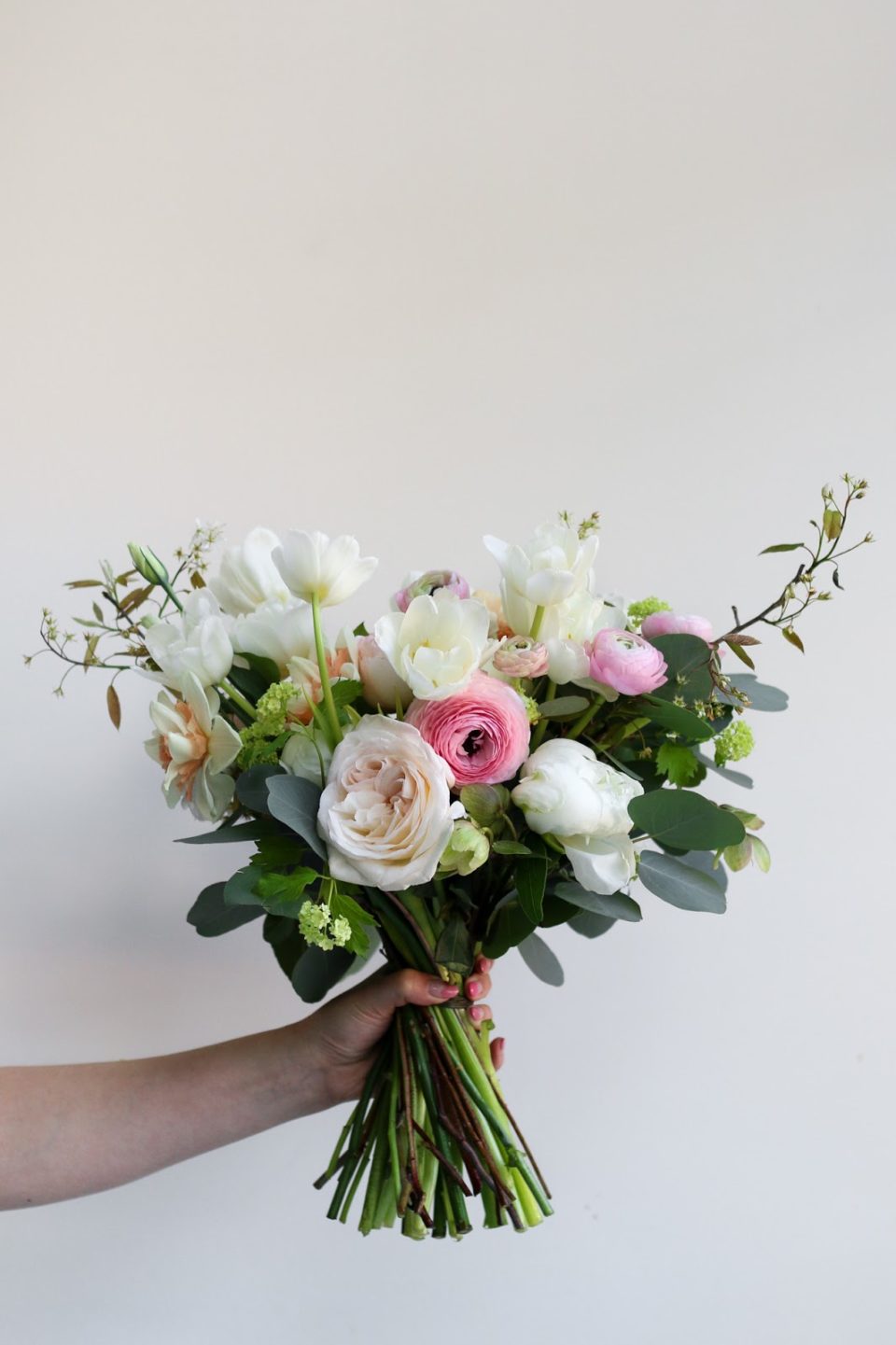 Reader Interactions