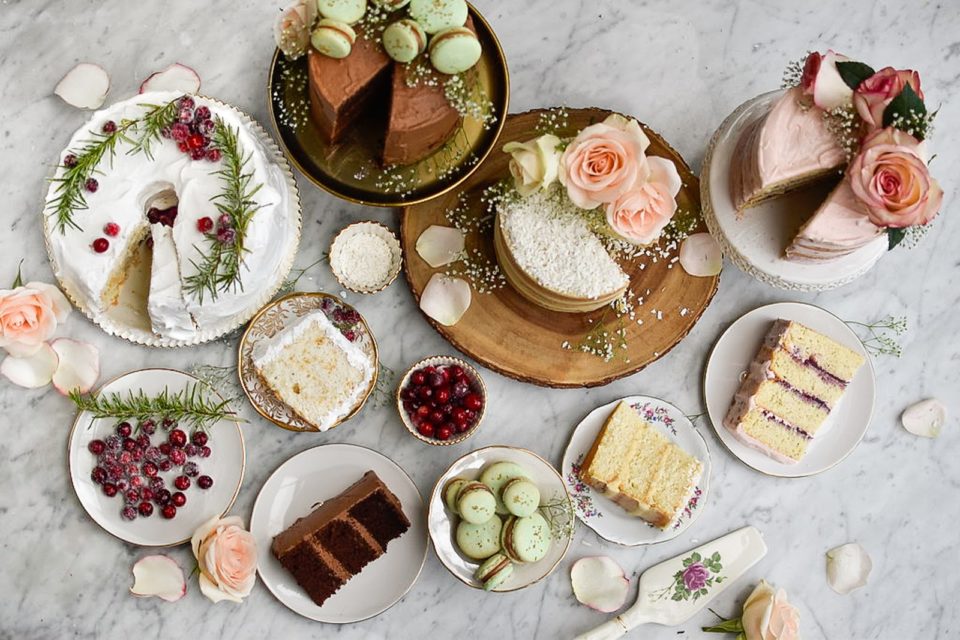 I love the internet! I love it because I have been having v good luck regarding meeting v cool people on the internet. Sorry mom, I have indeed been talking to strangers. But I promise they are all nice people. They also all make great looking cakes and take equally amazing photos. I am being responsible, I swear.
2016 was real good to me in terms of meeting other people who are passionate about the whole baking and blogging situation. I got to do my first blog collaboration (with Kelsey!) and it was more than just not that bad. Actually it went really well. So well that we collaborated a few more times. Despite a slight cake catastrophe that had us in tears at 2am in my small apartment, we pulled through and we are always dreaming about what we can do next. I also made a pie with Tessa! Well she deserves most of the credit because I was too distracted by a cartoon that was playing in the background to really contribute that much. And then I also met (virtually met) my bb Thalia, Butter and Brioche. We talk everyday and try to keep our Snapchat streak lit. We became such good friends that I only wept one tear (instead of the Nile River) when the lady at the post office told me the shipping for her Christmas gift was $48.
I just word vomited trying to prove to y'all that I kinda have people who are willing to put up with me friends. 
PS. PS. PS. Kelsey and I are celebrating our friendiversary today! We met and did our first collab a year ago! Read her blog post on our cake date here.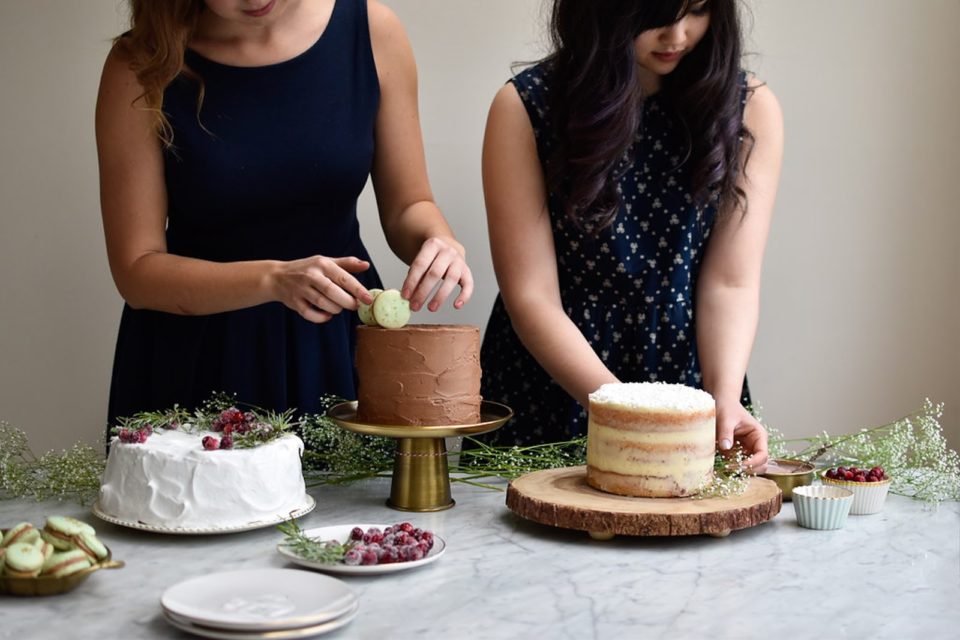 Back to the cake. Cakes. Kelsey came to hang out with me and brought cakes. I also made cakes. We thought making one cake was not enough. So we made four. Kelsey brought her cakes un-decorated so we could decorate (and photograph the decorating process) together. I quickly layered and iced mine quickly so we would not lose too much daylight to photograph everything. 
Kelsey made the most amazing chocolate cake with dark chocolate swiss meringue buttercream. Everything about it was complete perfection – the cake was incredibly moist and the chocolate swiss meringue buttercream she made? It was extremely silky smooth. Kelsey also brought over a delightful angel food cake studded with gold confetti and covered with a crispy meringue frosting. I could not stop eating it. 
As for me, I made two cakes as well. A four-layer chamomile cake with bumbleberry jam and vanilla swiss meringue buttercream and a three-layer coconut cake with coconut white miso buttercream. I have been loving miso (or just savoury components in general) in baked goods. I made A Cozy Kitchen's miso white chocolate chip cookies not too long ago and I have been seeing pops of miso here and there in all sorts of baked goods. The addition of miso does not necessarily make the buttercream a savoury frosting. It adds a little richness and balance to a otherwise simple buttercream. It is like how some people prefer adding a generous sprinkle of sea salt on cookies or dark chocolate desserts. I actually carry around a tiny tin of maldon salt with me in my purse regularly, just in case I wanted to add a small sprinkle to a rich chocolate brownie or dark chocolate sorbet. The savoury miso in the buttercream makes the overall flavour more complex and interesting. I would suggest that you add miso in small increments and taste as you go along. Different brands and kinds (red versus white vs others) can vary greatly in terms of the amount of sodium. Add a teaspoon of miso at a time to make sure you do not end up with a overly salty buttercream. Not a fan of miso? Feel free to simply omit it from your buttercream.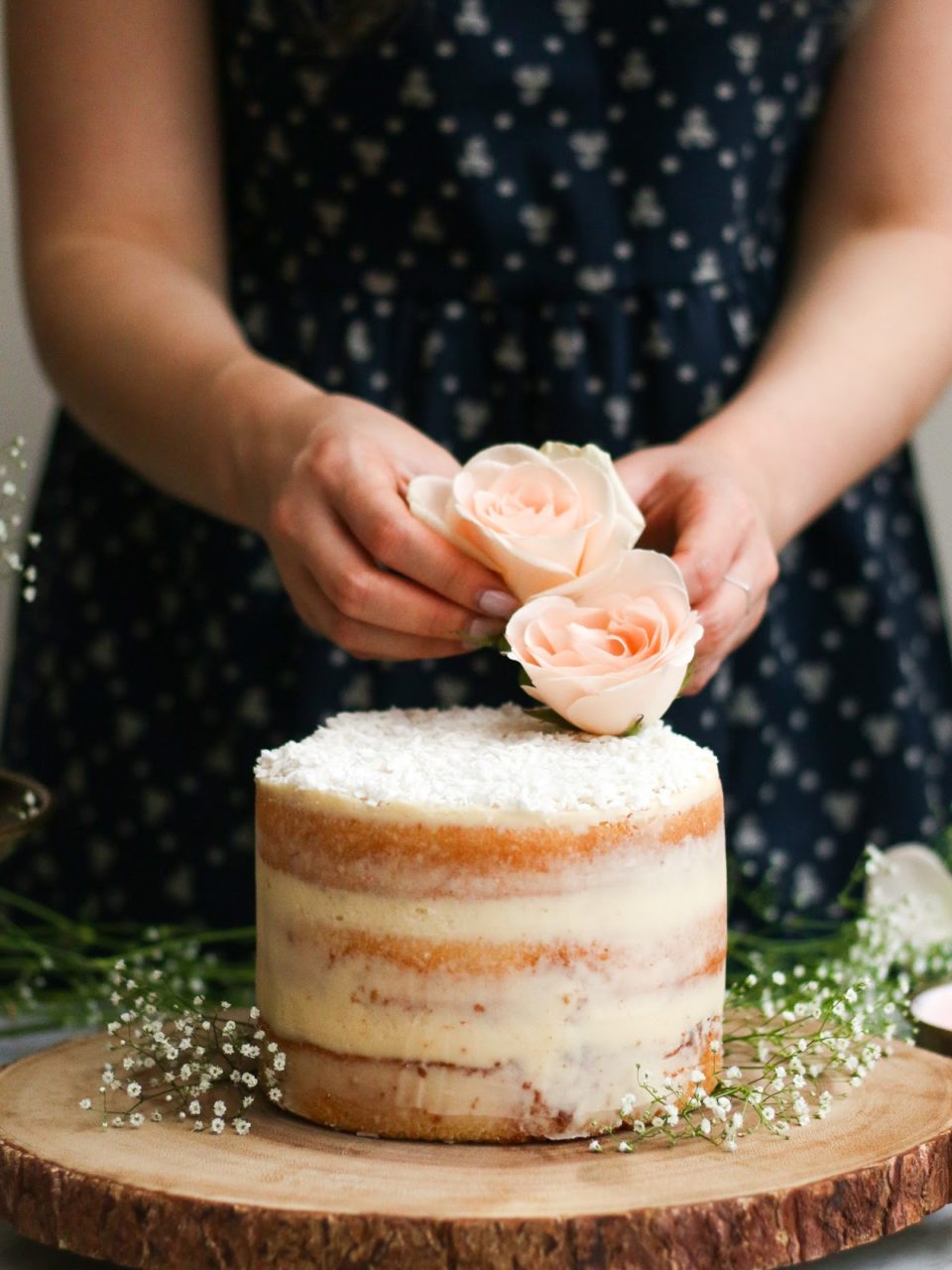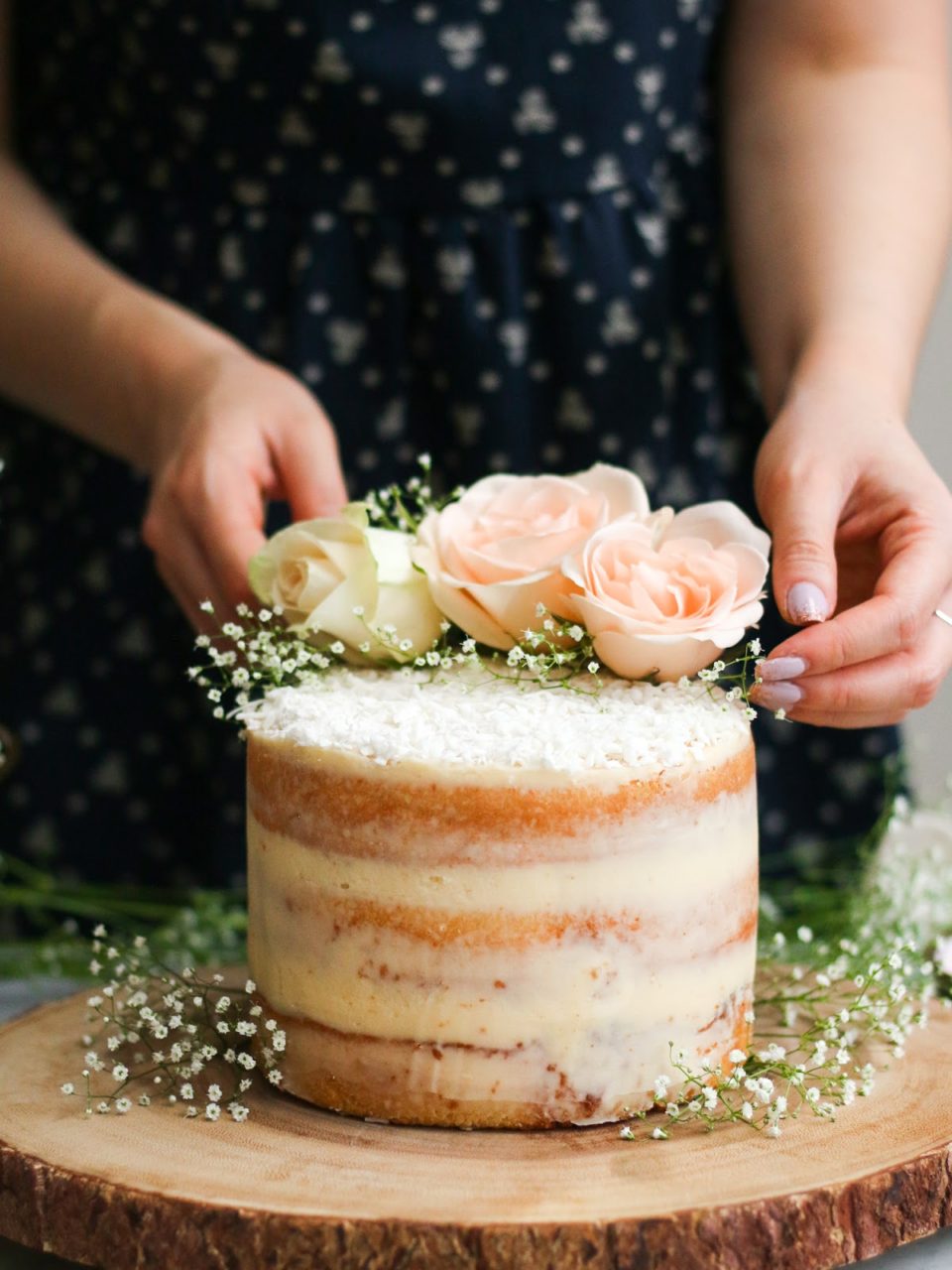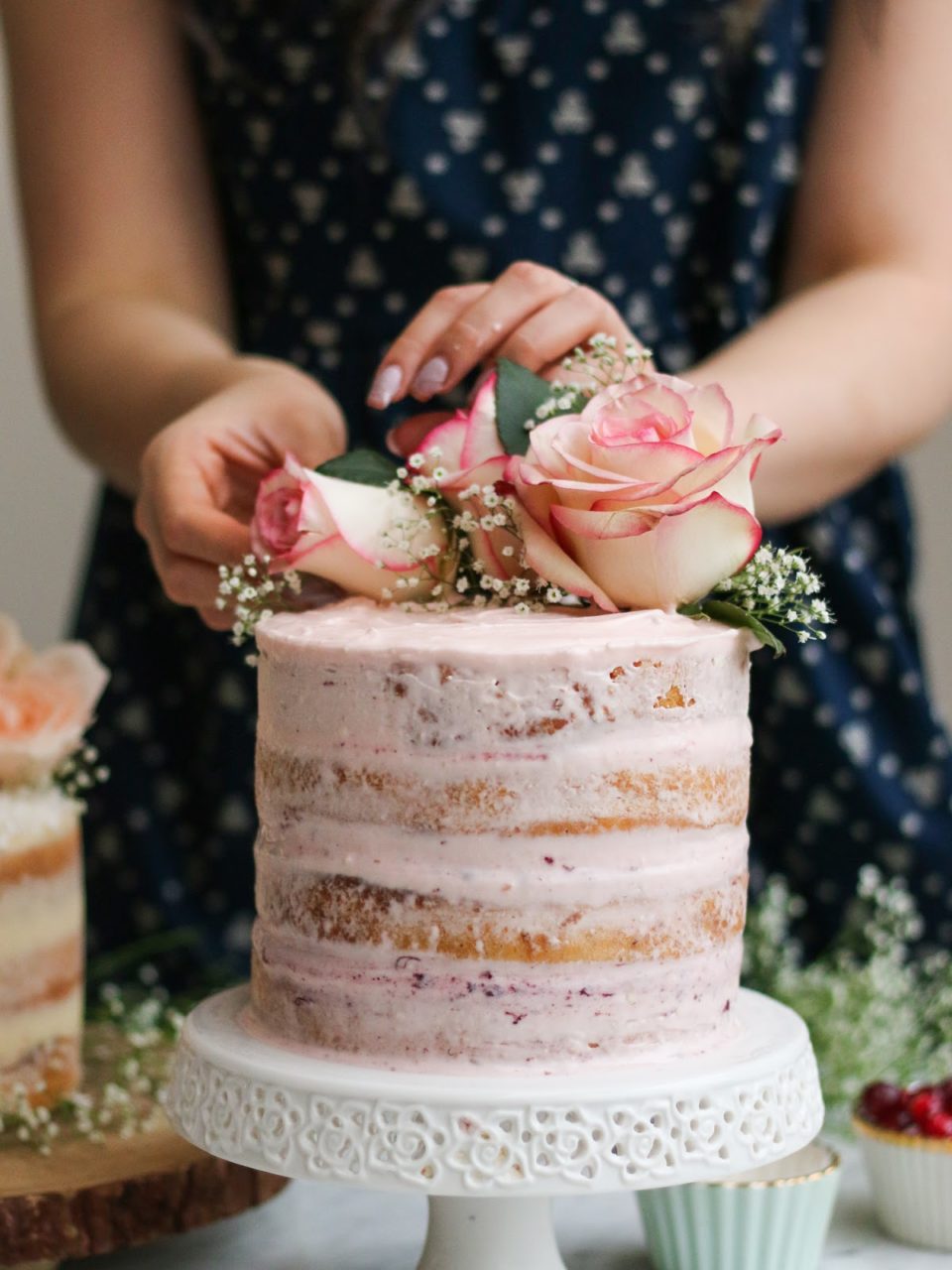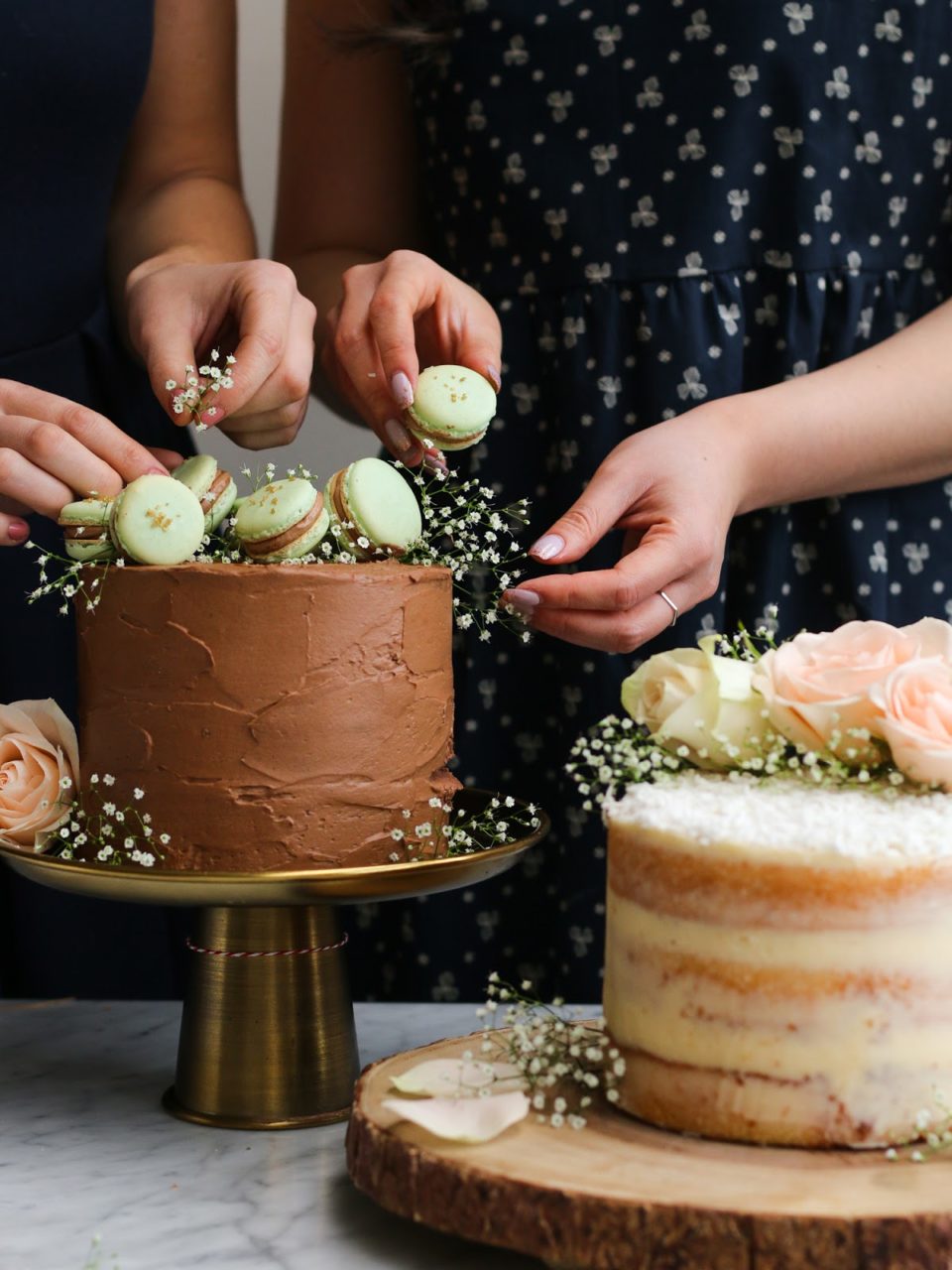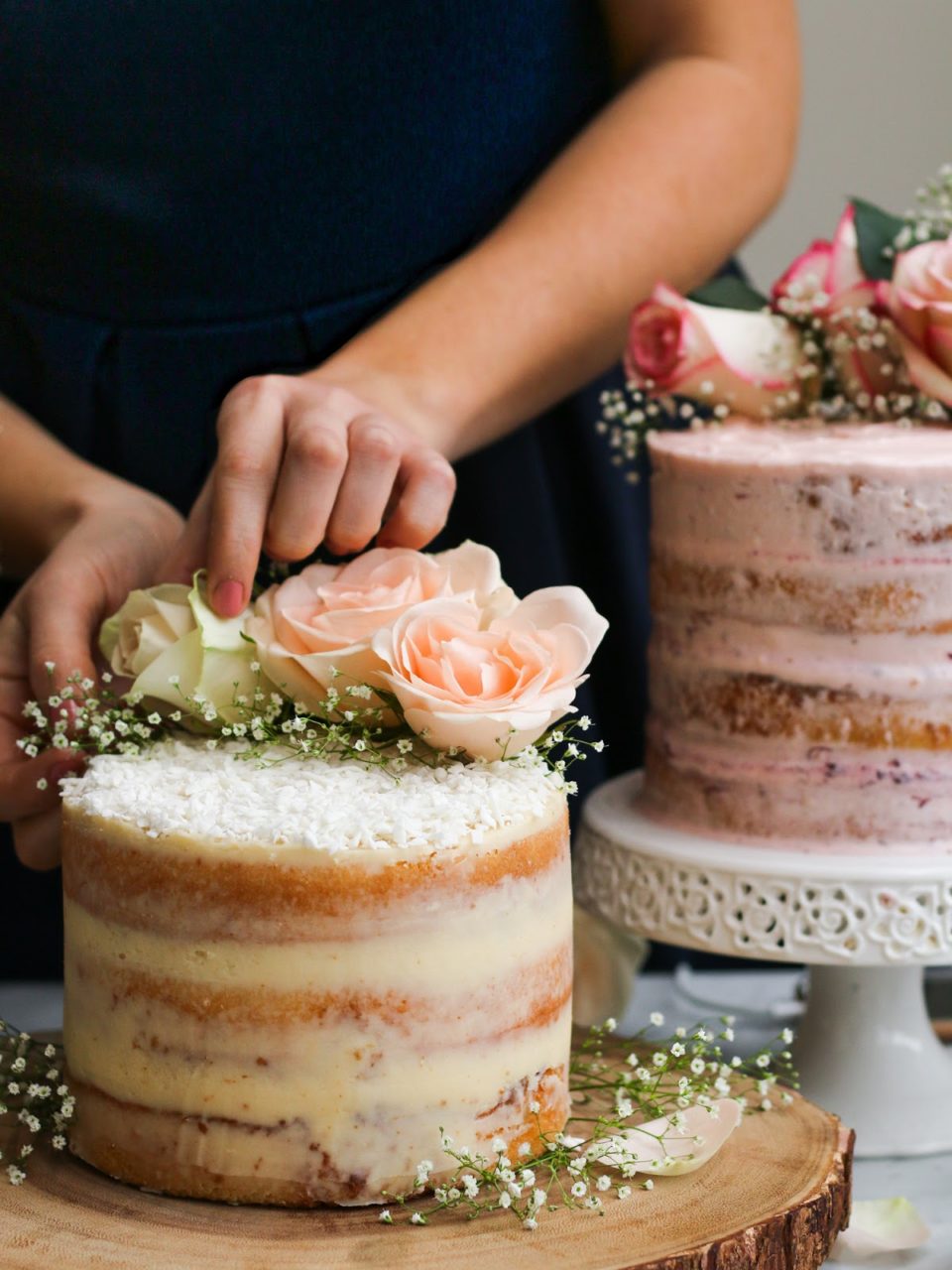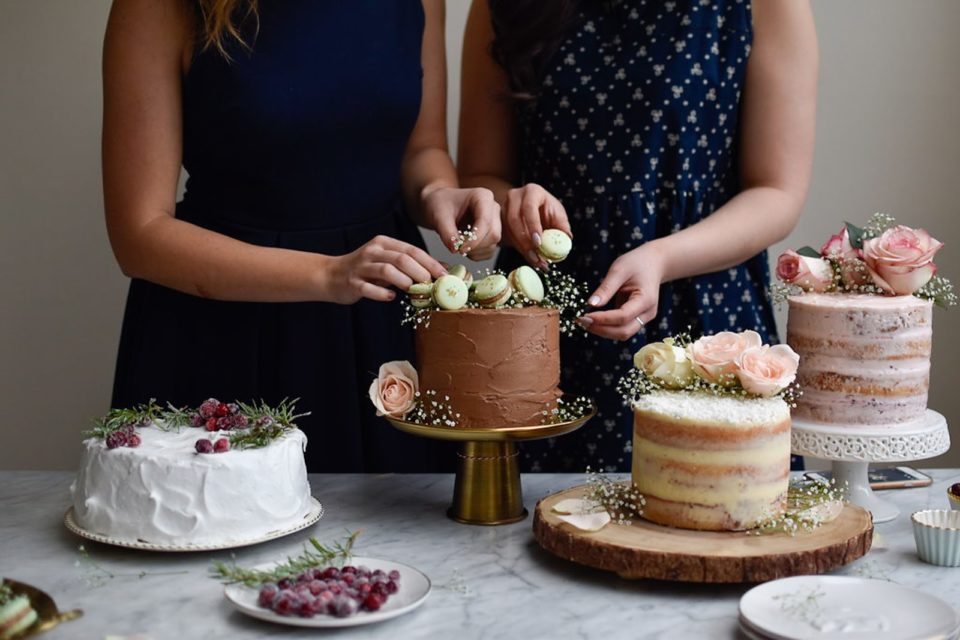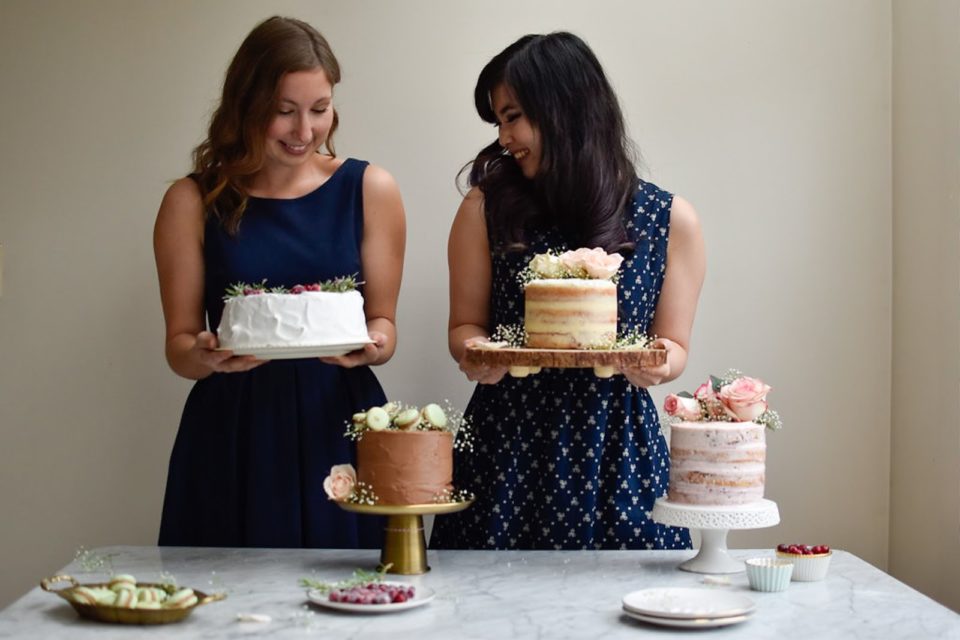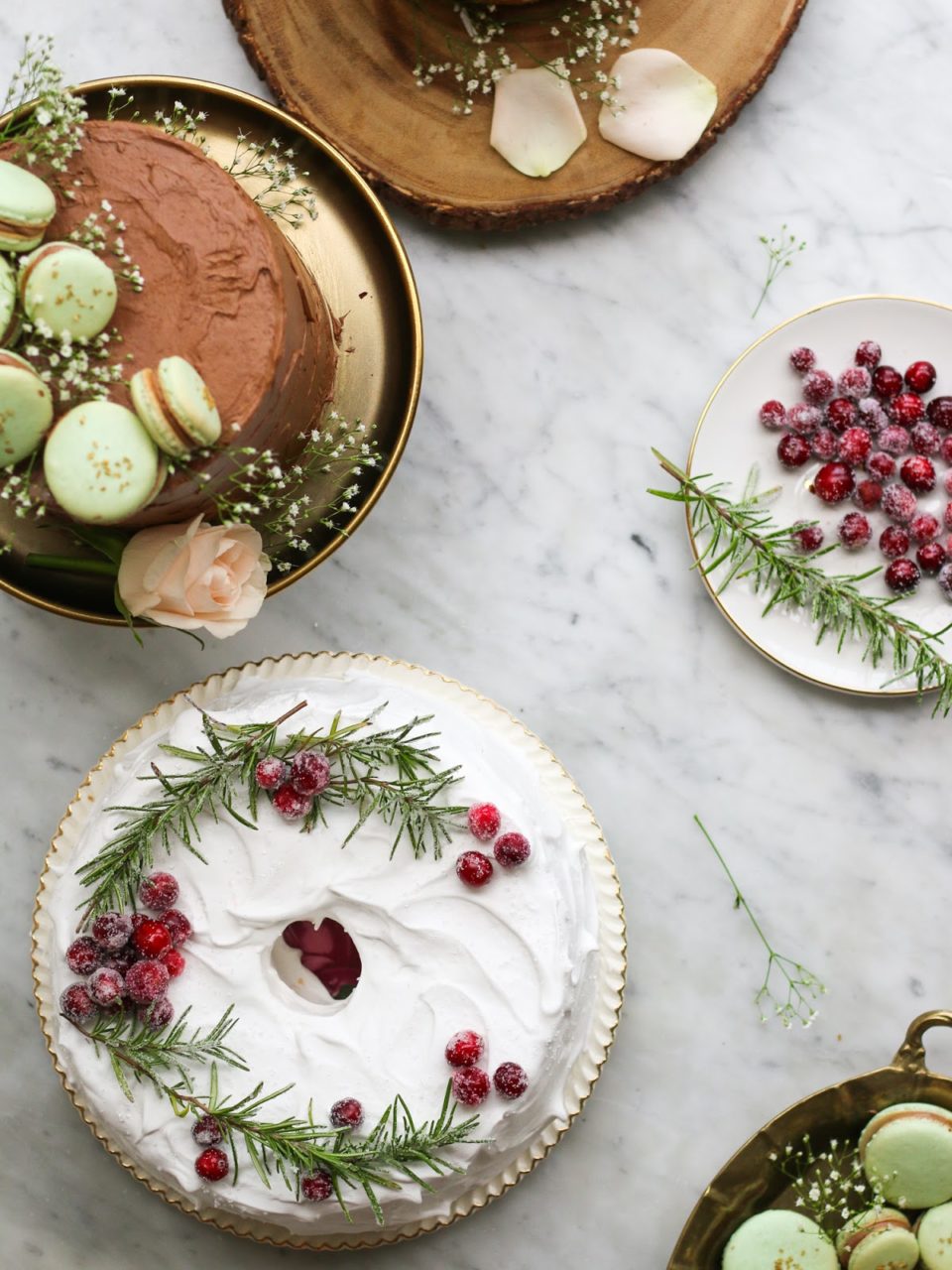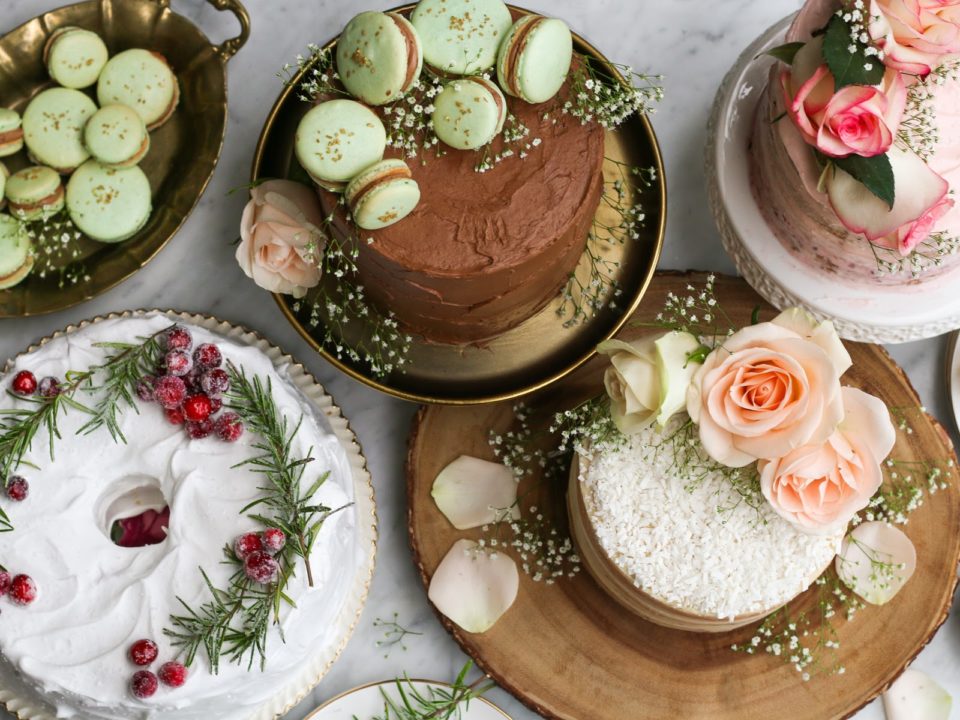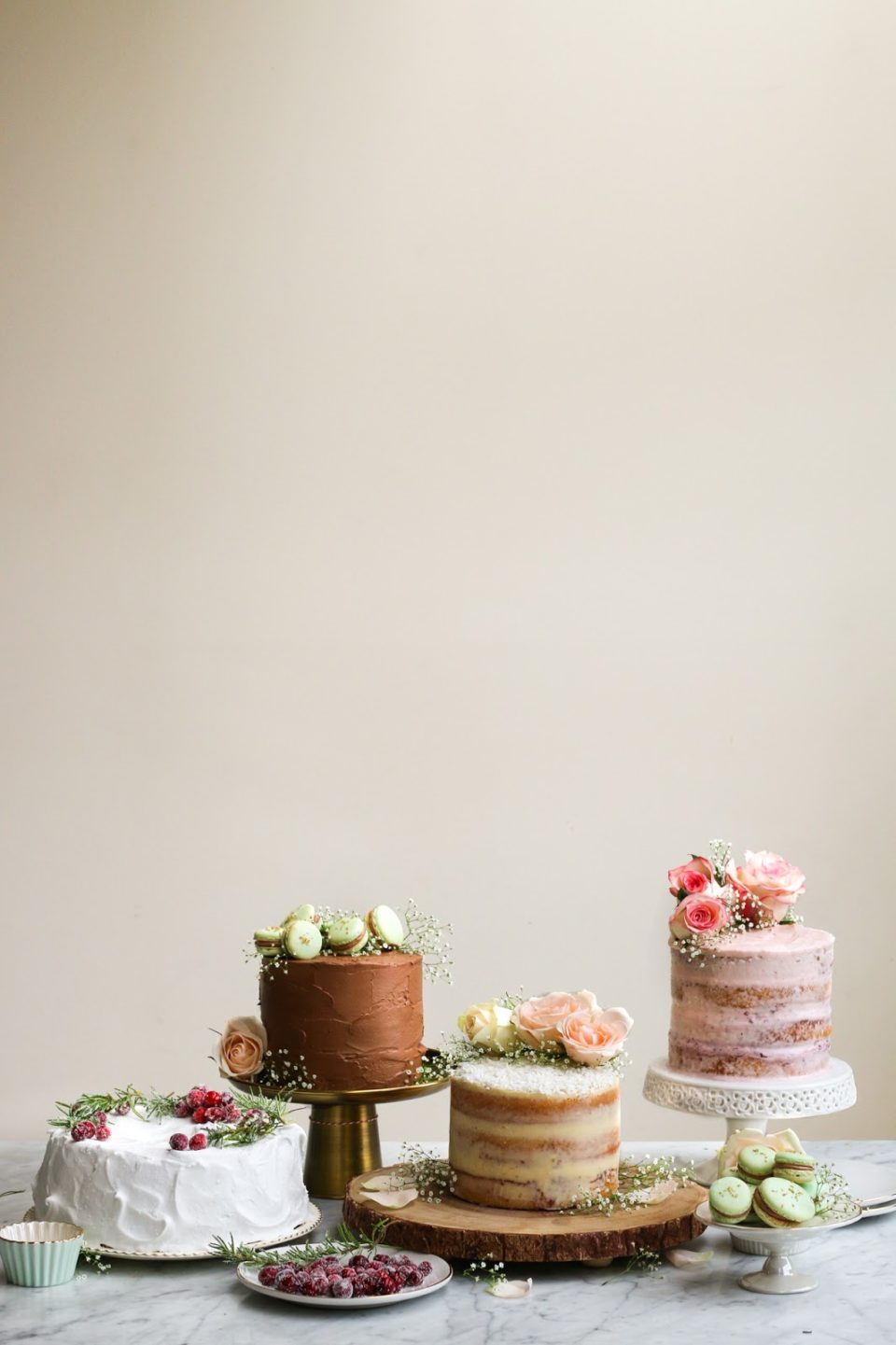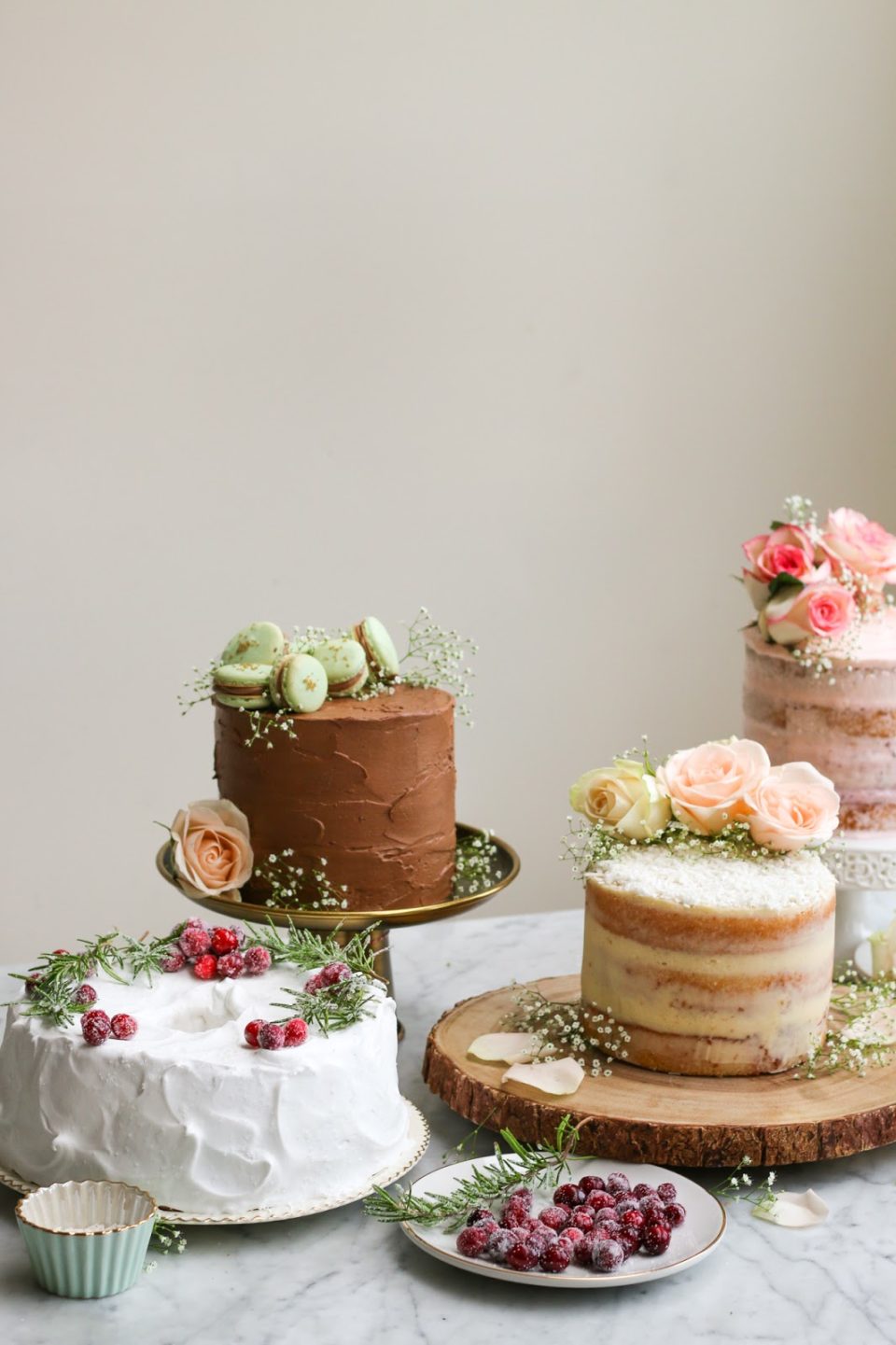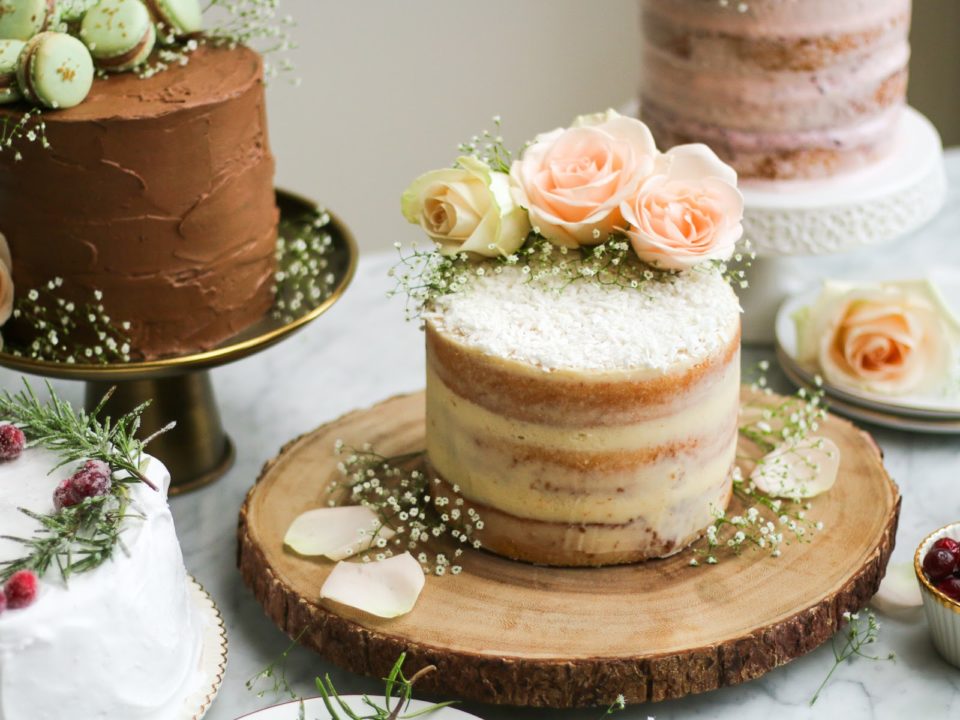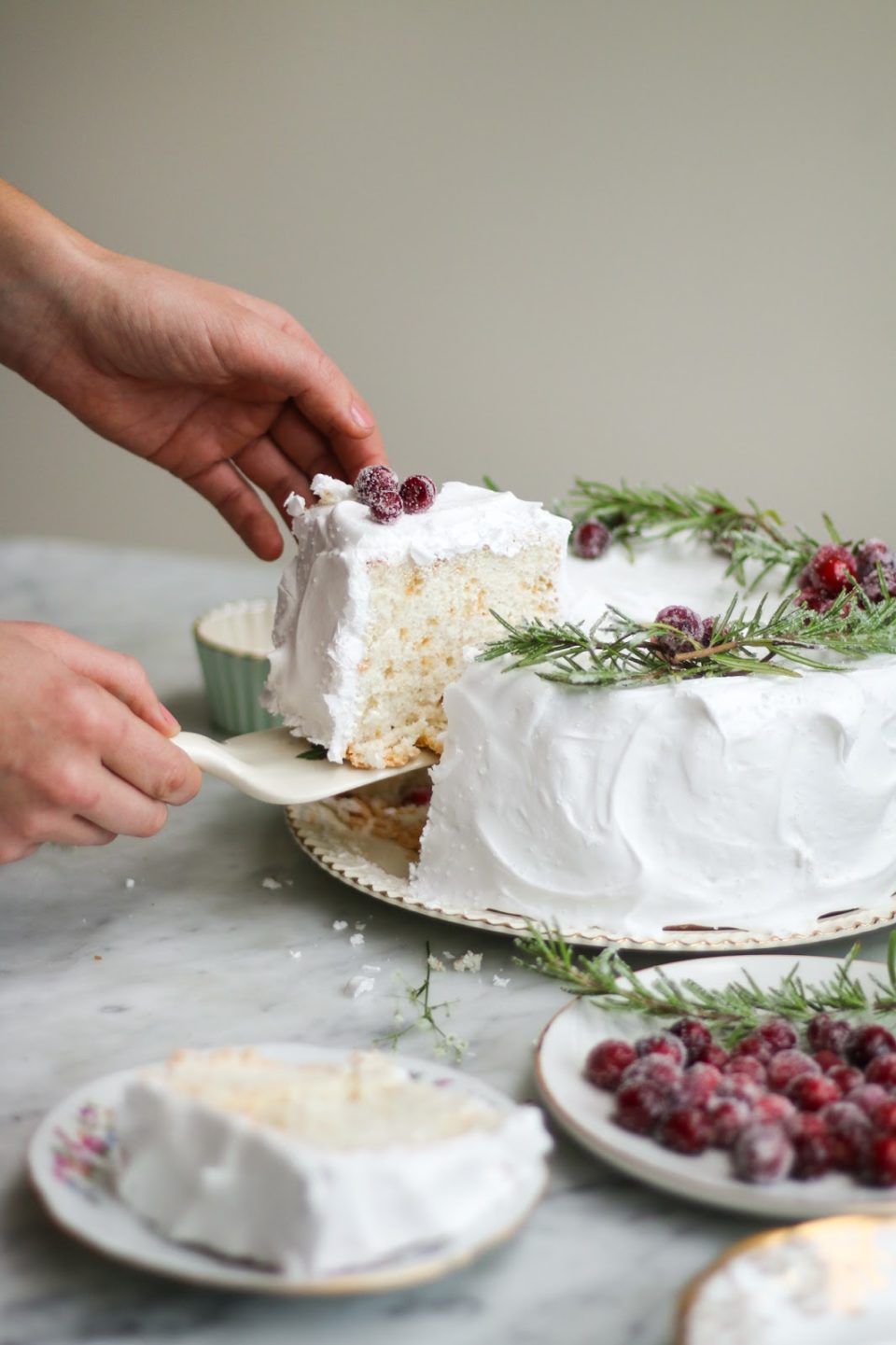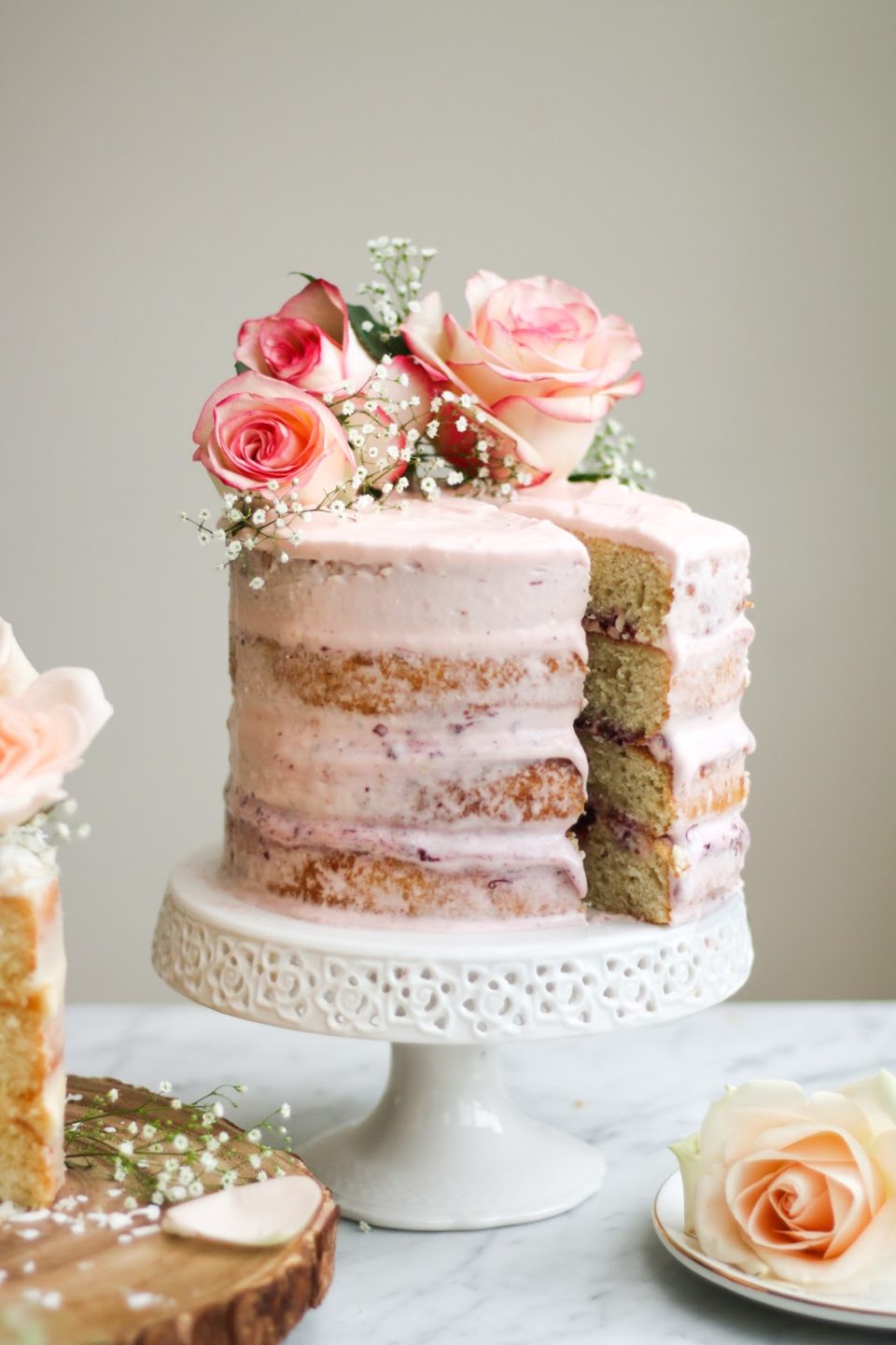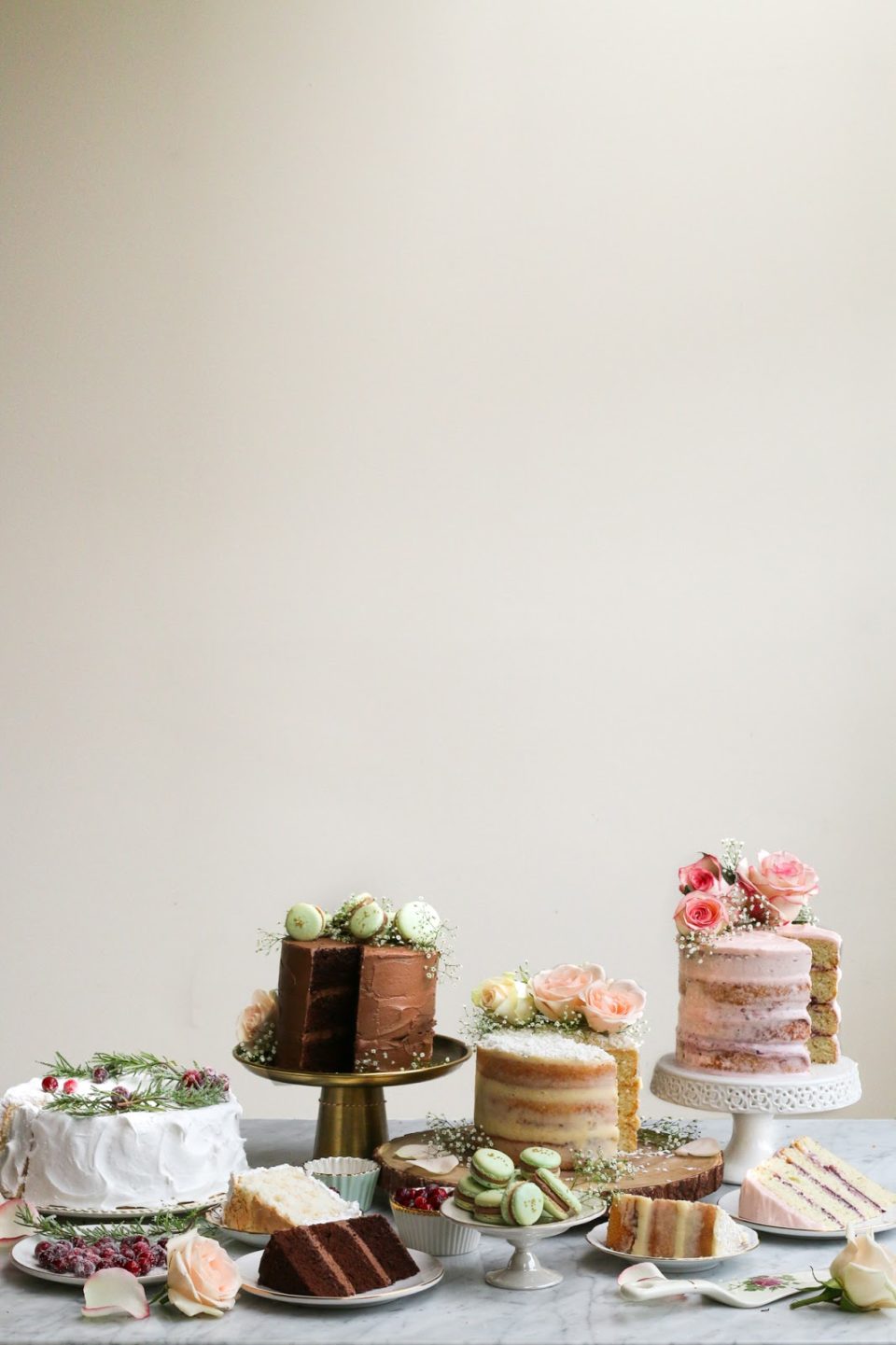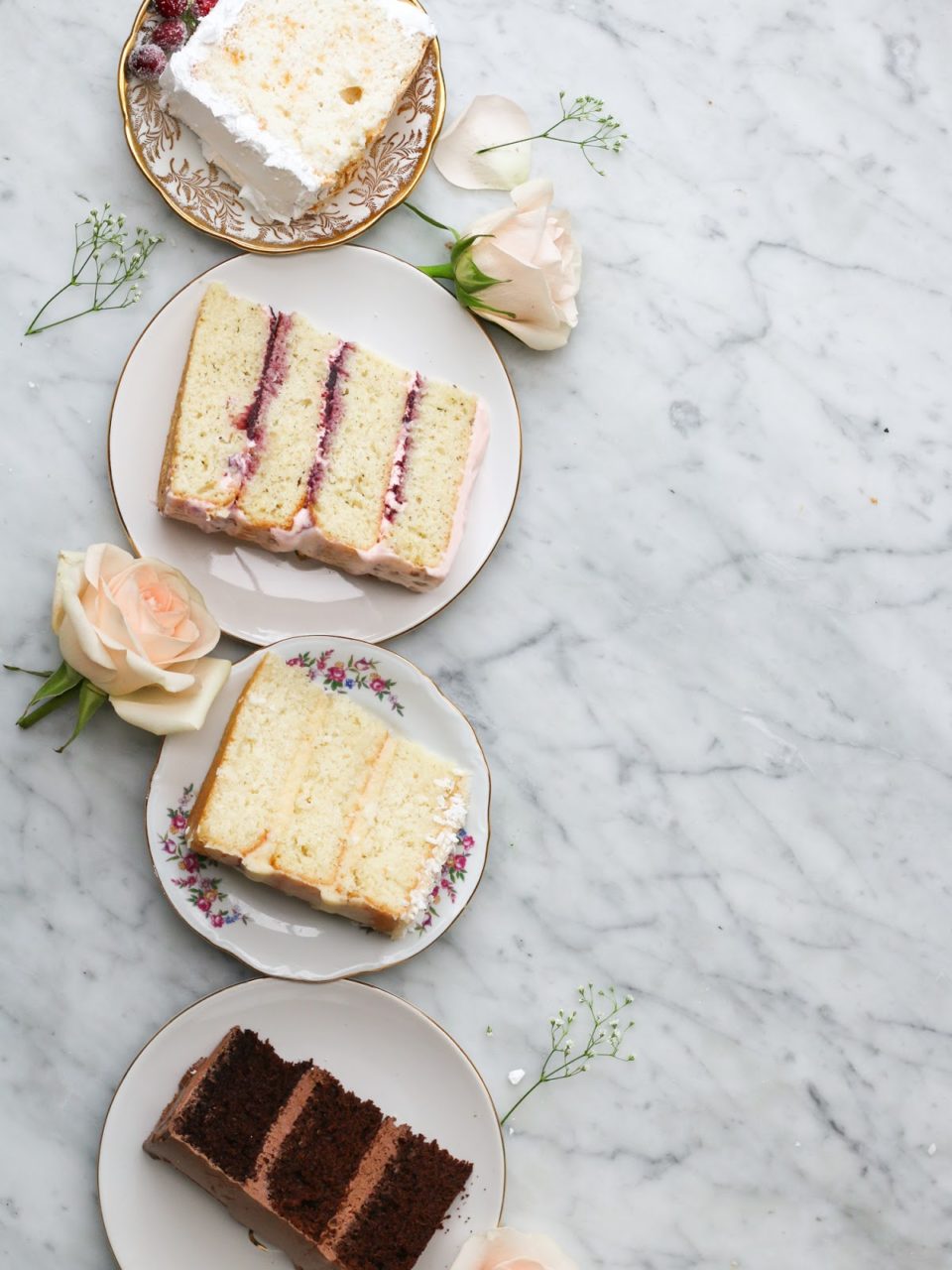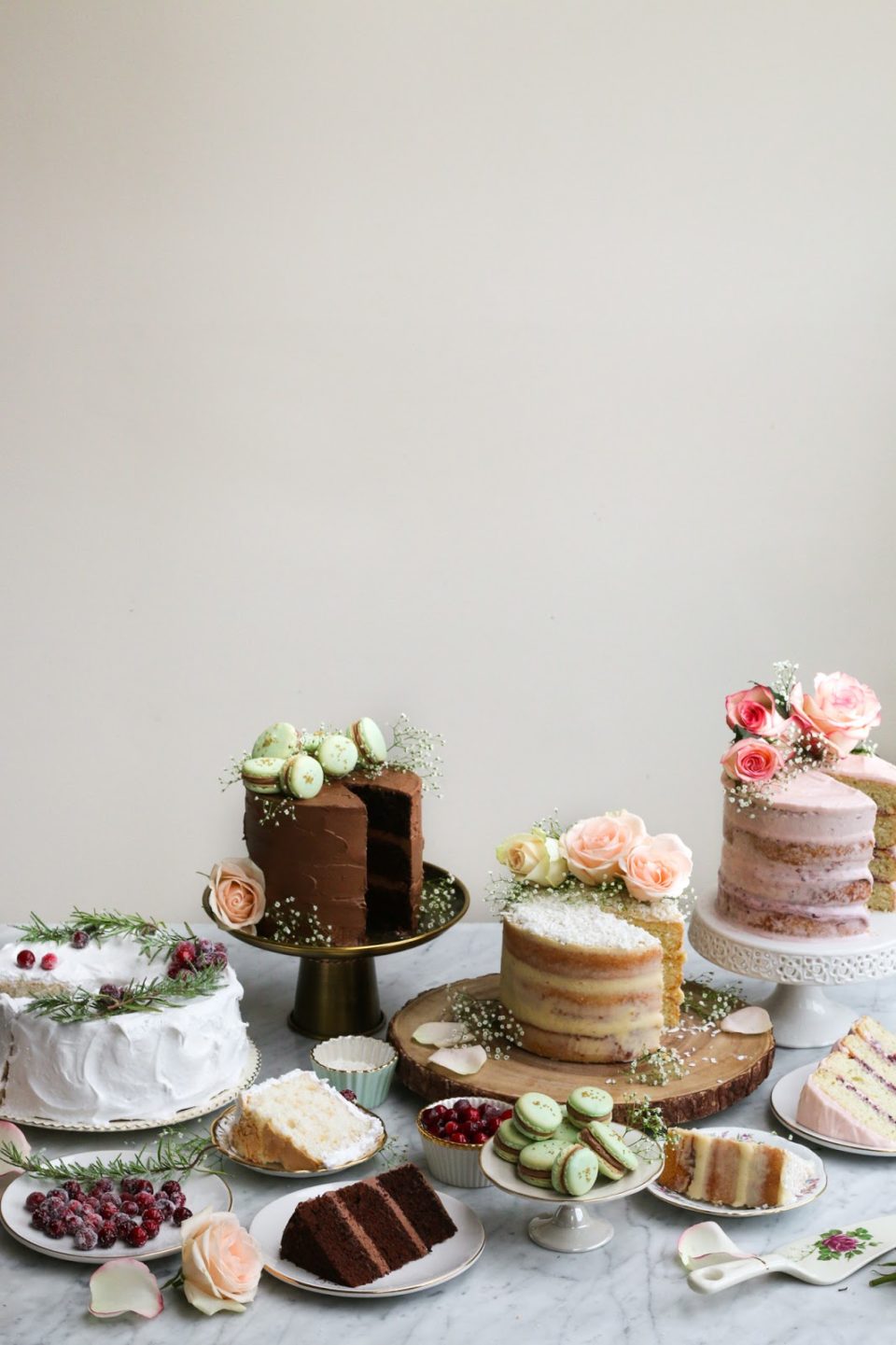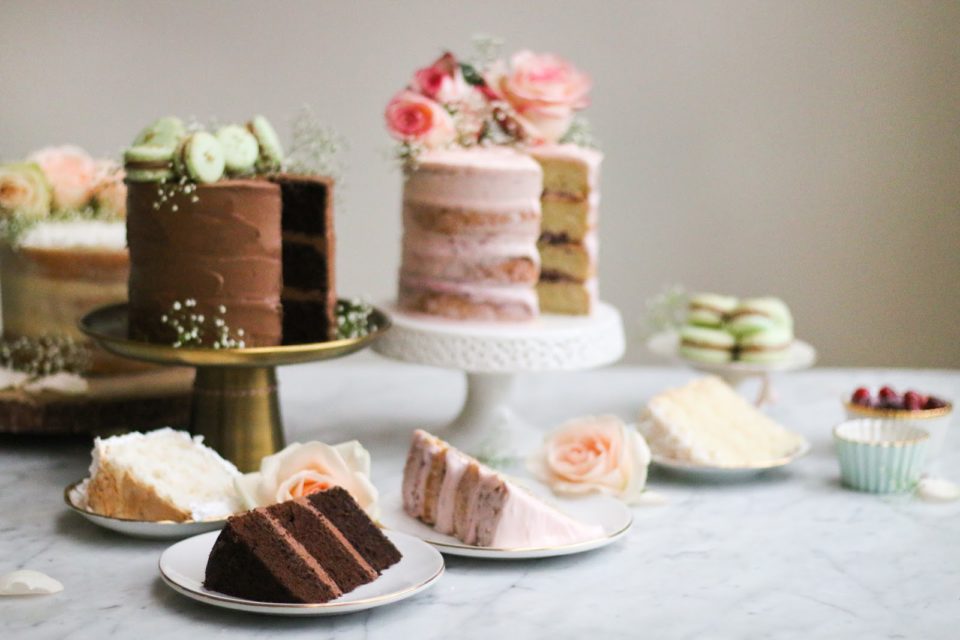 Ingredients
Coconut Cake
3/4

cup

unsalted butter

,

at room temperature

1 1/3

cup

granulated sugar

3

eggs

2 1/4

cup

flour

1 1/2

tsp

baking powder

3/4

teaspoon

salt

3/4

cup

unsweetened shredded coconut

200

ml

full-fat coconut milk

100

ml

milk
Coconut White Miso Buttercream
1

cup

unsalted butter

,

at room temperature

3

cups

icing sugar

3

tablespoon

full-fat coconut milk

2 – 3

teaspoon

white miso

,

according to taste
Instructions
Coconut Cake
Preheat oven to 350F and prepare three 6-inch cake pans.

In the bowl of a standing mixer, cream together butter and granulated sugar until pale and fluffy. Add eggs one at a time and mix well.

In a medium-sized bowl, whisk together flour, baking powder, salt, and shredded coconut.

Combine coconut milk and milk in a separate cup.

Alternating between the milk and dry ingredients, gradually incorporate the two to the butter-sugar mixture. Careful not to overmix.

Transfer batter into the prepared cake pan. Bake for 28 – 30 minutes, or until an inserted toothpick comes out clean.
Coconut White Miso Buttercream
With a mixer, beat the butter and icing sugar until pale and fluffy.

Add the coconut milk and mix well.

Add the white miso, one teaspoon at a time. Taste the buttercream as you go along. You can add more or less miso depending on how much of a subtle savoury note you would like.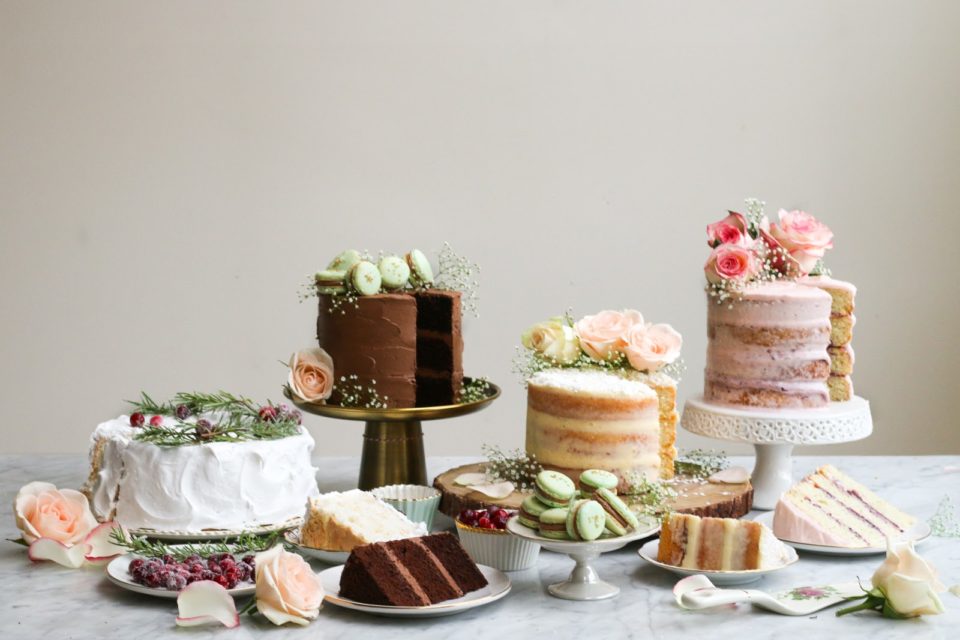 I know what y'all thinking right now. What did we do with all the cake after we finished shooting? We ate a generous portion of the cakes Kelsey made that evening on my couch while browsing Pinterest and reading baking books together. The rest? We saved it for our family. In my case, the cakes are probably still in the freezer. My parents always tell me to stop saving them so many baked goods because they are concerned about their health. Sorry mom and dad but thank you for letting me fill our freezer with cakes and pies that we do not end up finishing in timely manner – love you. (They are currently munching on an apple custard tart that will be making an appearance on the blog soon.)
Reader Interactions