Sometimes the internet is a scary place but sometimes it's a wonderful place and you meet lovely people like Tessa. And that's why I invited myself over to her house to bake a pie. And to play with her dog. And to meet her lovely family. And to rummage through her cookbooks and food styling props. That's a normal thing to do, right? Inviting yourself over soon after meeting? Or did that escalate too quickly? While baking pie we also got Chinese take out so I think that makes us really good friends. Nothing really validates the genuineness of a friendship much like thick carby white noodles covered in peanut sauce.
Tessa and I have been meaning to do some sort of collaboration for quite some time but our schedule never seemed to match up. We have met a few times for coffee and cocktails (okay, maybe just one cocktail because I get too anxious about getting all red from one micro-sip of alcohol) to talk about collaborating, baking, and blog award gossip (hehe). Before we met up I was pretty anxious about meeting up because I try v. hard to be funny and cool on the internet but am actually pretty lame in real life. I actually own a shirt that says in a bold, blocky font: "I'm much cooler on the internet." When I meet very amazing bakers like Tessa I get extra nervous because their baking superiority just looms over me (haha, dramatic!). Not only does Tessa have a beautiful blog and a super well-curated Instagram, her baking is so. dang. good. I had a the chance to try her cakes when she was doing a cake decorating demo at a local specialty cookbook store in Vancouver a few months ago. I was so amazed by the way she did a watercolour finish on her perfectly iced cake and her London Fog cake is one of those things I crave all the time. I did not expect anything less since she use to own a bakery put packed that all up to move to the rainy city of Vancouver.
We finally found a day in September to make all the pie together. We are both more "cake people" (she has a book all about layering cakes!!) but agreed that we were a bit caked out. I love making lattice pie tops and Tessa is basically a goddess with pie designs. Tessa and I decided that she would shoot the pie while I assembled and styled the pie. I took some photos as well but they look like they deserve to go in the trash can when they are put besides Tessa's (ha!). So you get one photo from me (up top!) and the rest are taken by Tessa. You will also find more of the photos I took on my Instagram.
The pie crust recipe along with super helpful pie crust tips (kinda like a pie crust 101!) can be found on her blog. The recipe for the plum, fig, and thyme pie filling is here! The recipe is easy peasy and quite short, so I will leave it right here, instead of making you scroll all the way to the bottom for it. But trust me, Tessa's photos are so good that you would want to scroll all the way to the end.
Ingredients
Plum + Fig Thyme Pie Filling
2

lbs

plums, pitted

,

1/2 inch slices

1/2

lbs

figs

,

quartered

1

tablespoon

fresh thyme leaves

3/4

cup

granulated sugar

1/4

cup

cornstarch

Pinch

of salt
Instructions
Rinse the plums and the figs and remove any stems.

Cut the plums into 1/2 inch slices. I like to keep the skin on the plums so that the plum slices retain their shape and to prevent the plums from becoming applesauce-like in consistency.

Remove the stems/firmer ends of the figs and cut into quarters.

In a large bowl combine the plum slices, figs, and thyme leaves.

Add the granulated sugar, cornstarch, and salt. Mix to combine well. Allow the mixture to rest for 10 minutes. When filling the pie, be sure to leave the liquid behind – we do not want a soggy bottom!

Don't forget to egg wash the top of your pie after you have assembled the top crust. Bake the pie as per the instructions on her post.
Notes
Tessa and I hope you enjoy the pie! You can look forward to more collaborations from us in the future : ) As for me, I have many exciting posts coming up…I just need to find some motivation to type up the text and the recipe because the photos are all edited and ready to go. I have been distracted by so many things lately – like Molly Yeh's new book! I have been anticipating the release of her book for quite some time and when I got a copy, I knew I had to make the scallion pancake challah. Which I did already, of course.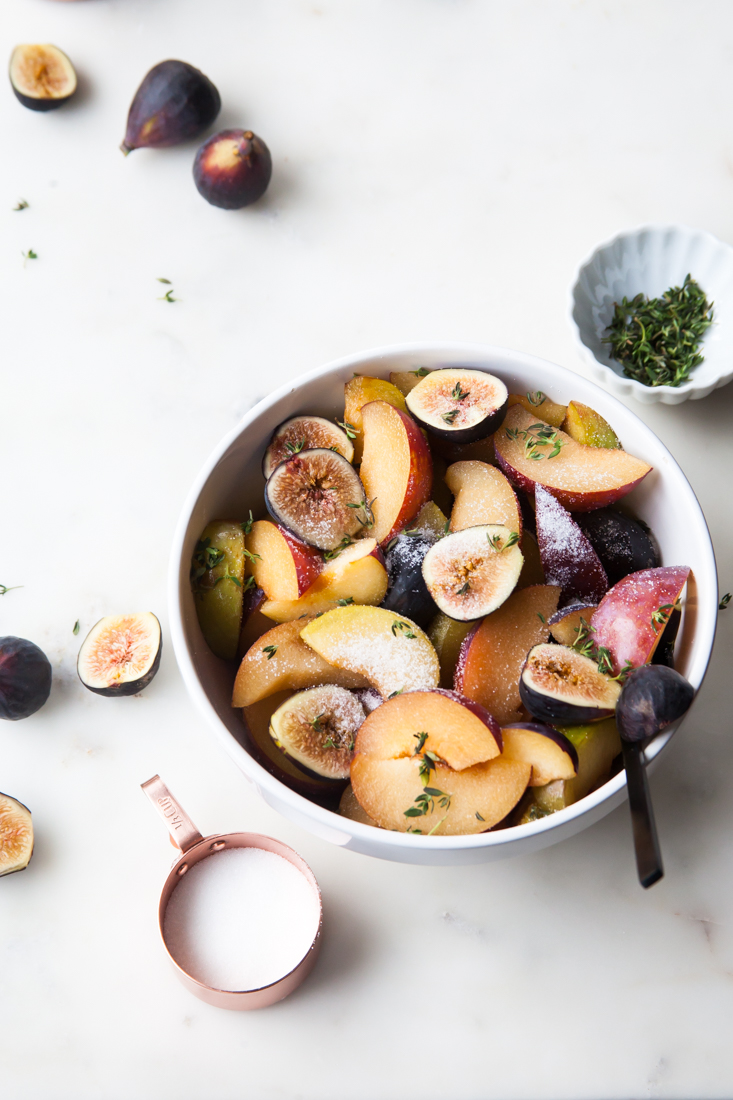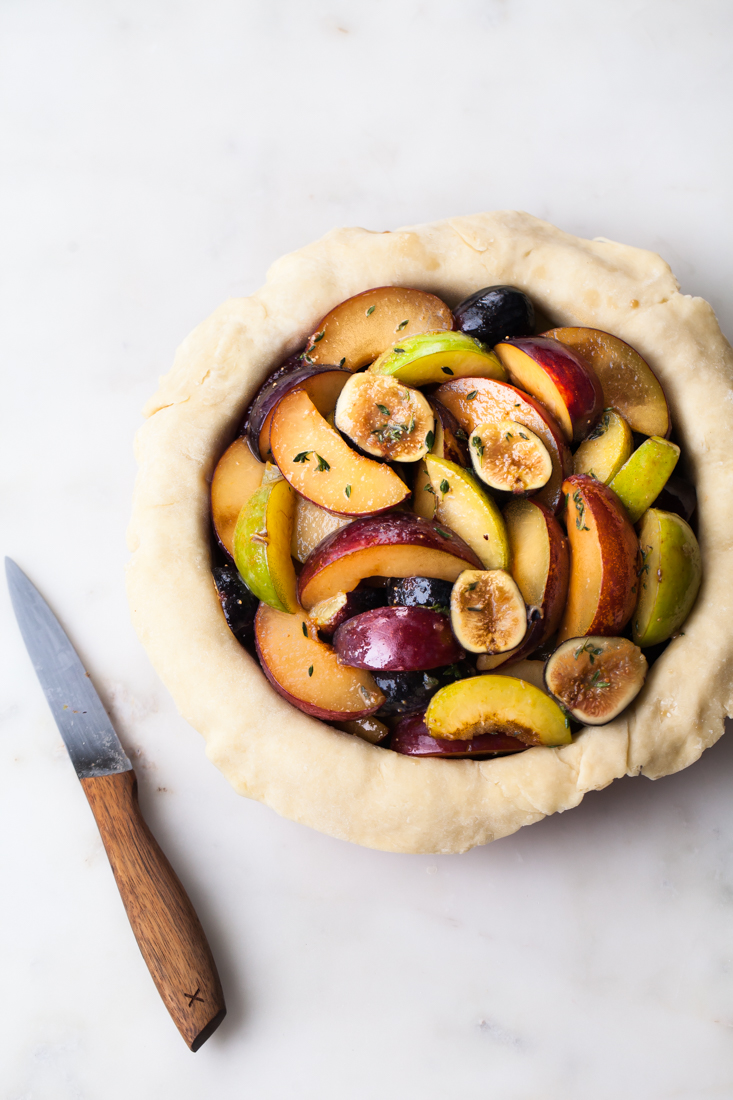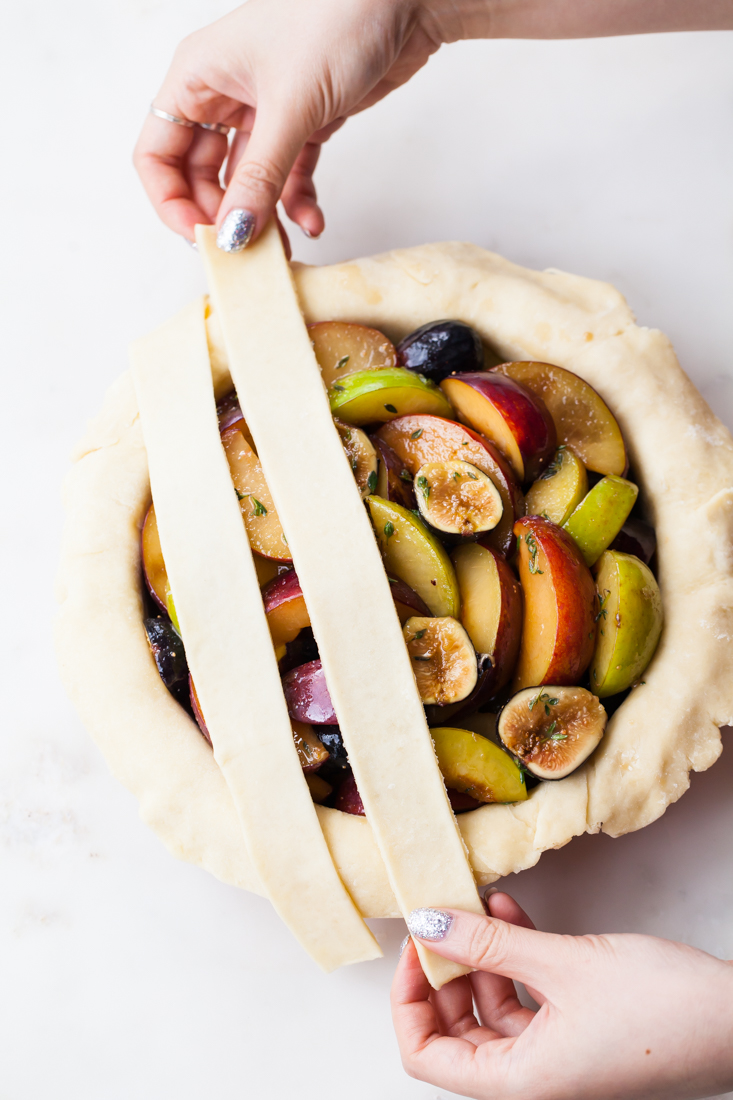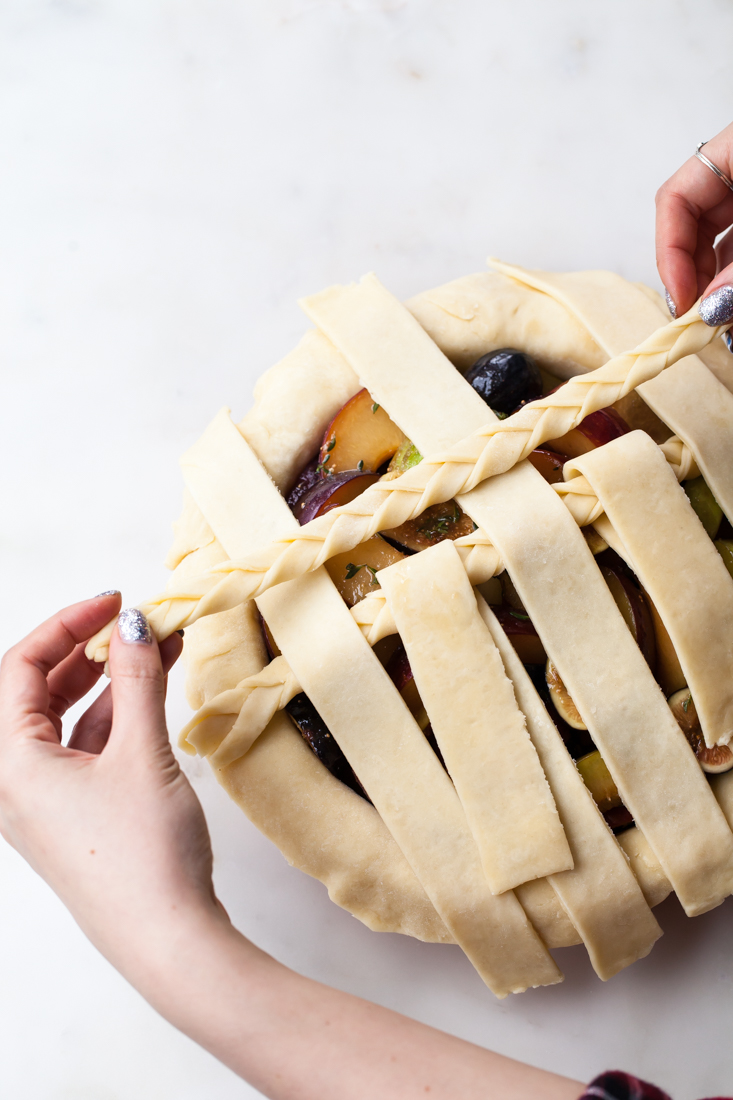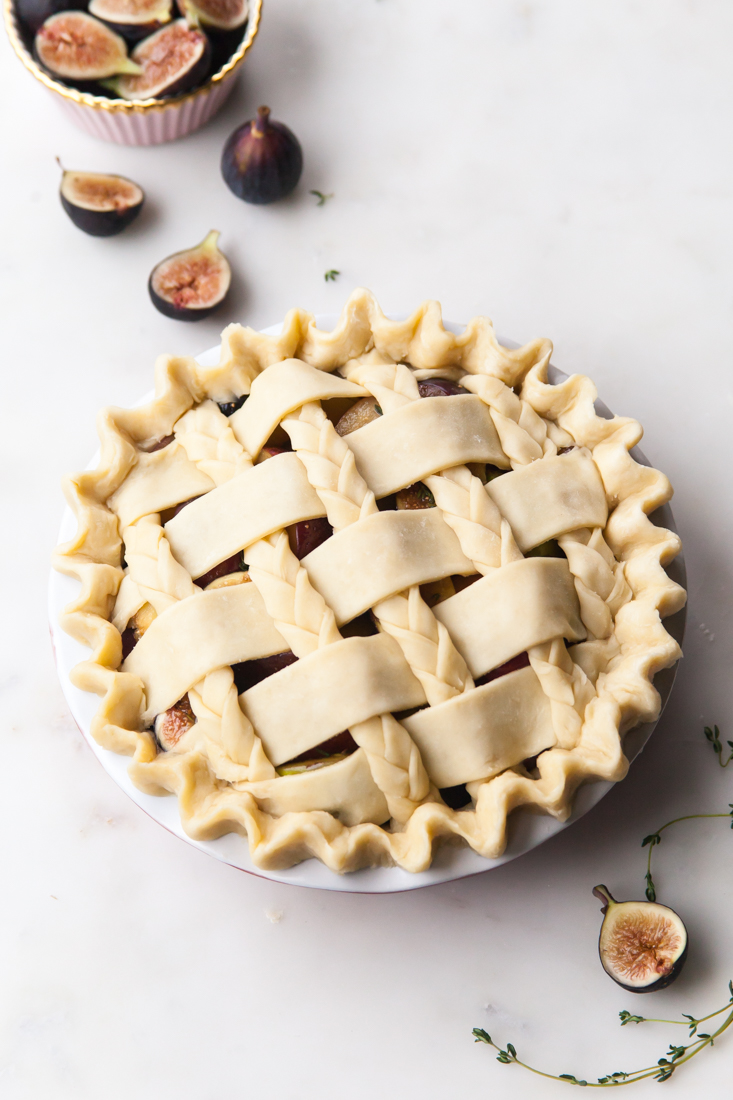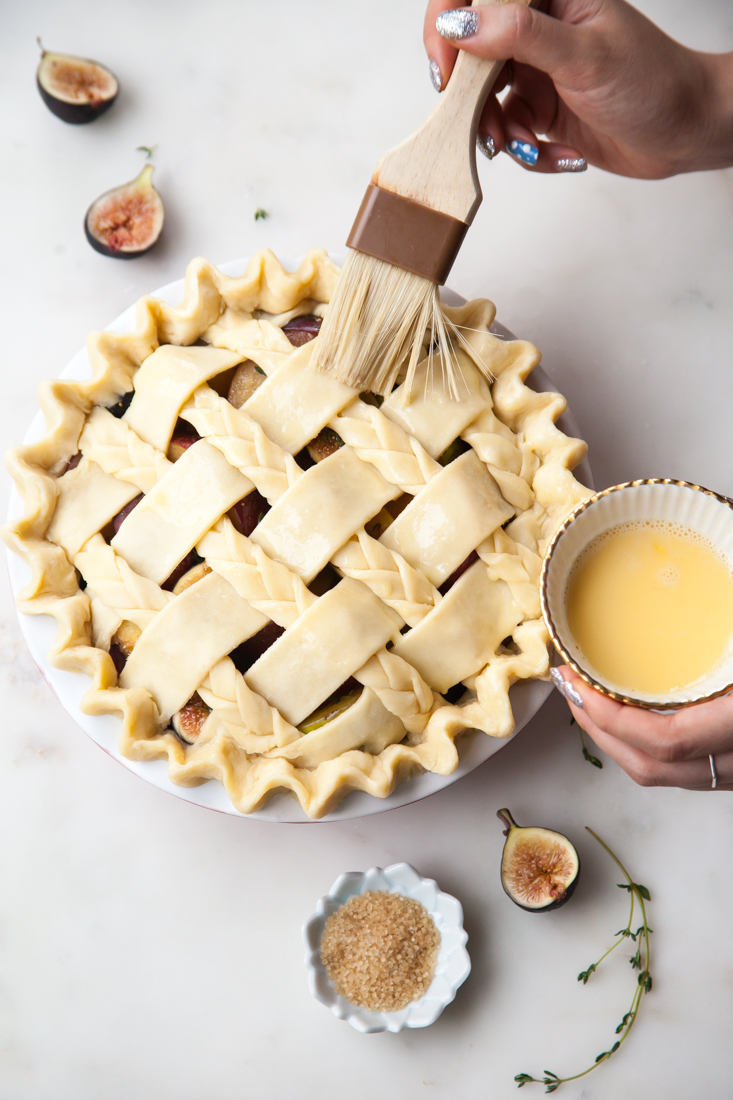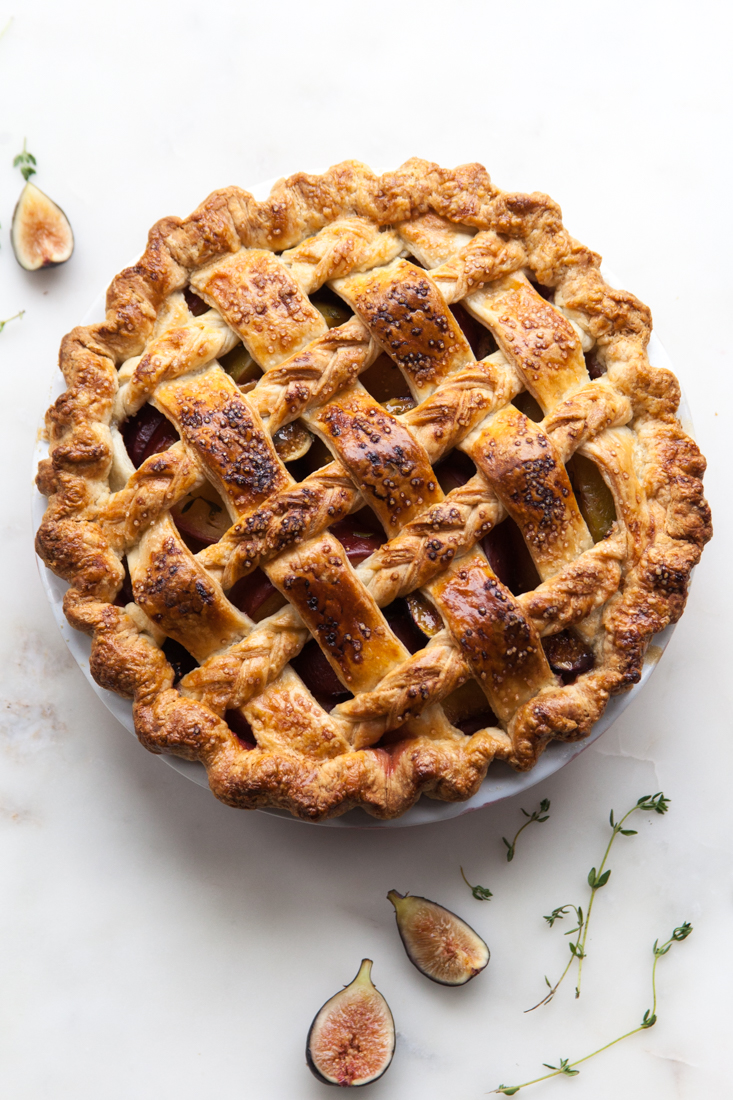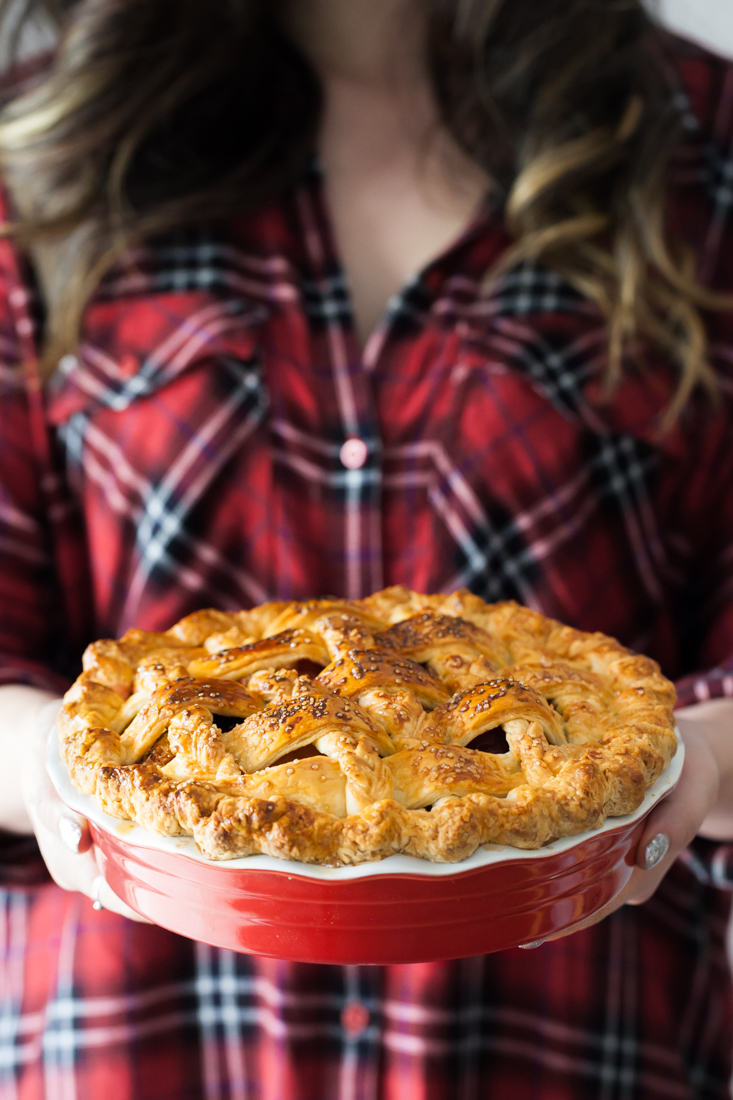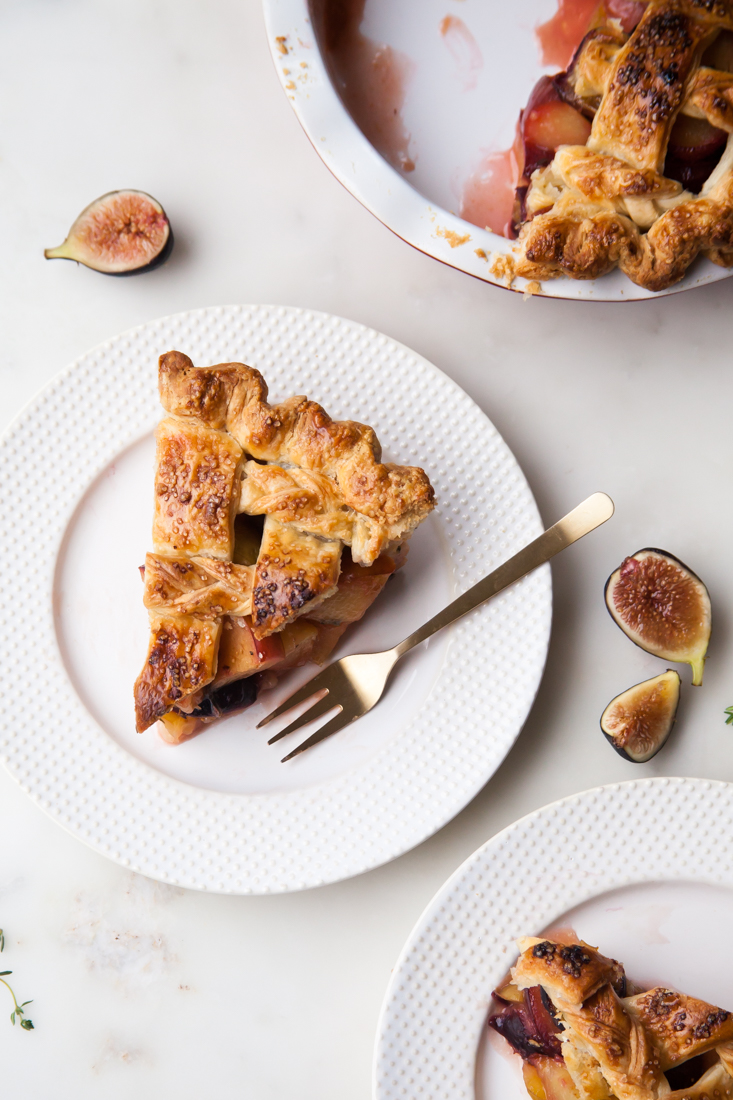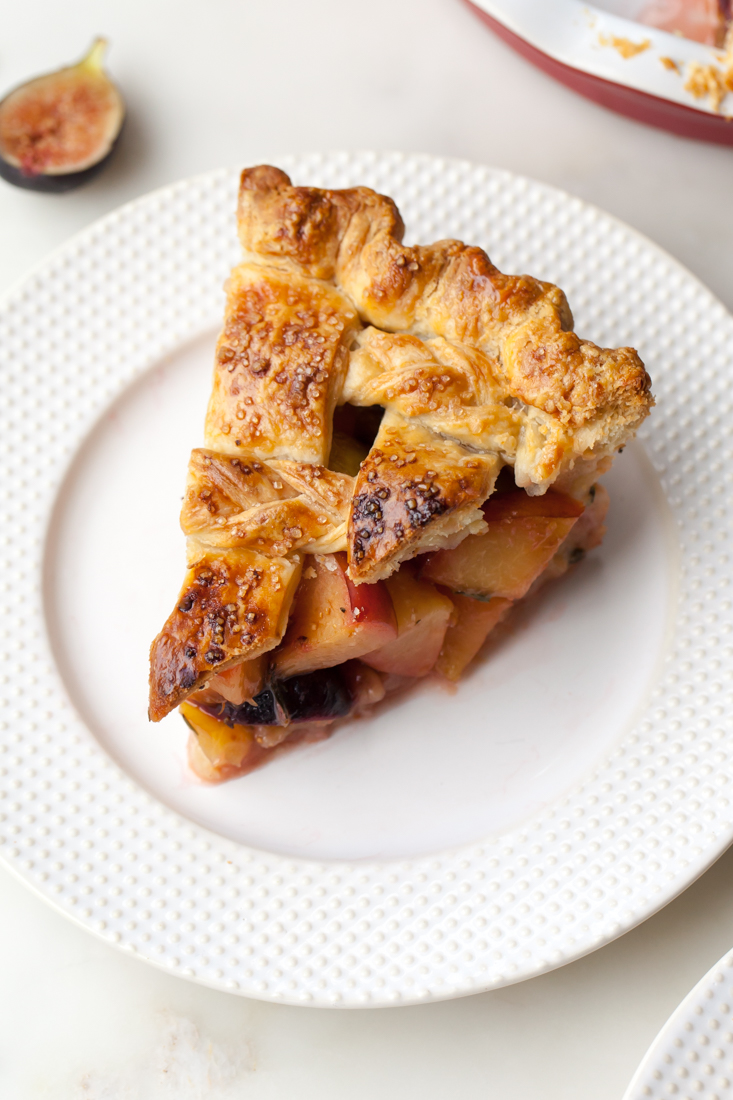 Photography || Style Sweet CA
Reader Interactions