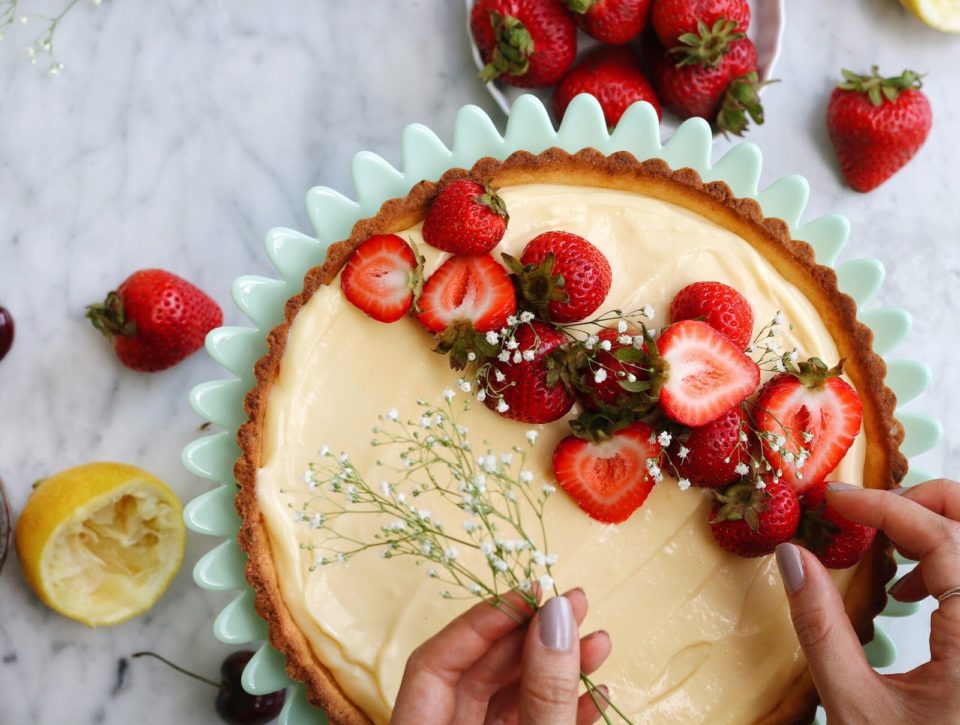 What is your
favourite part about traveling and visiting a new city? What do you usually do
first? Do you like travelling by yourself or with others? Which city is your favourite?
Because of grad
school (hello, traveling for conferences) and my inability to save money paired
with the desire to spend it at not-so-opportune times (hello, crazy exchange
rates), I got to visit a few different cities in the last little while. Grad
school conferences led me to New Orleans, Washington, D.C., and Hong Kong. My
own wanderlust (a word I am still undecided on because I feel like it is so
overused by every stationary company that loves to have it on a journal cover,
etched in a matte gold colour) led me to New York twice, Seattle, San
Francisco, and Paris.
I have loved every
city I have visited and am terrible at picking favourites. You're talking to
the girl who still needs a minimum of ten minutes at her favourite café to
pick what she wants from a menu she knows way too well. Being decisive is a
quality I really lack, some would say. It would be easier to tell you which places are on my
to-visit list. I really want to go to any city where I can bury myself with
copious amounts of flaky buttery biscuits, creamed corn, and fried chicken. But
that city must also have really good coffee…and avocado toast because deep
down, I am basic af. Do not forget that I will need to try to take a photo of
my avo toast and coffee combo and hashtag it with #morningslikethese and
#liveauthentic – because I got some serious priorities.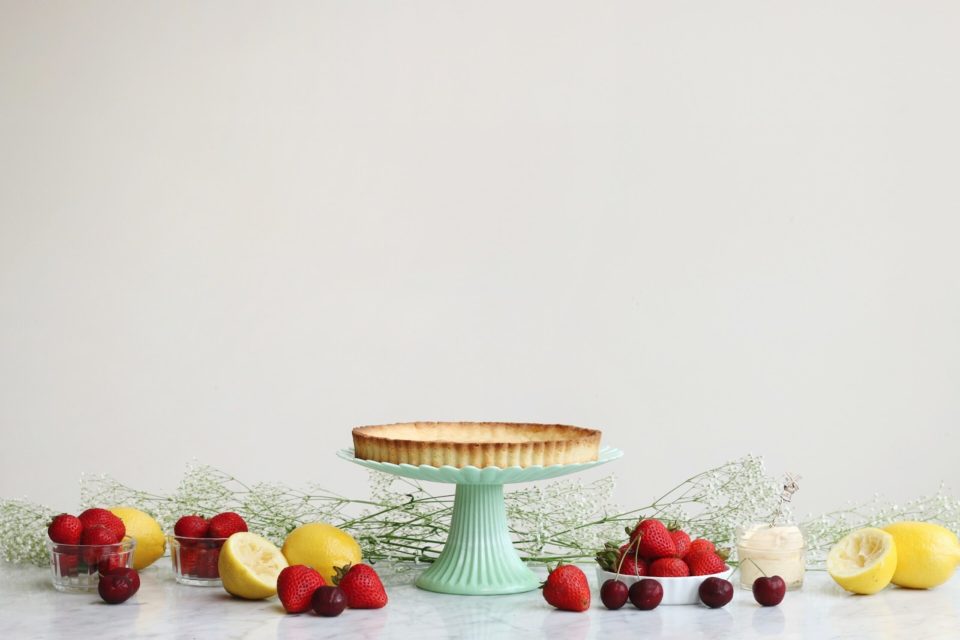 When I visit a
(new) city, I usually create a simple list of the cafes and bakeries I
want to visit on the trip. I also have to pack enough dresses so that everyday
I wear a different dress because once again, I have priorities. But that's
about it. Oh wait, I also have to rant a little about how my cellphone service provider is
overcharging me for the amount of data that will prove to be insufficient. Yup.
I visited San
Francisco during the Christmas holidays last year. Even though SF was even more
rainy than Vancouver (how?!) I still had a wonderful time. I met some of the
coolest people (hi, Elle, Jenn, Susannah, Dafna, Michelle, and Ashley!) and had some
of the most wonderful food. Some highlights for me included:
After my trip I
told myself I would attempt to make the Rebel Within muffin at home (which has
not happened yet) and make Tartine's lemon tart because I have never had a
lemon tart quite like it. Tartine's lemon curd is more like a lemon cream and I
am pretty sure it is what dreams are made of. Luckily, Tartine's lemon cream
recipe can be found on the internet (yay!) so it made recreating it easy peasy.
This lemon cream is incredibly easy to make and after you try it, you will want
to take a ladle and ladle it on to everything. Will you judge me if I followed up that last
sentence with 'been there, done that'?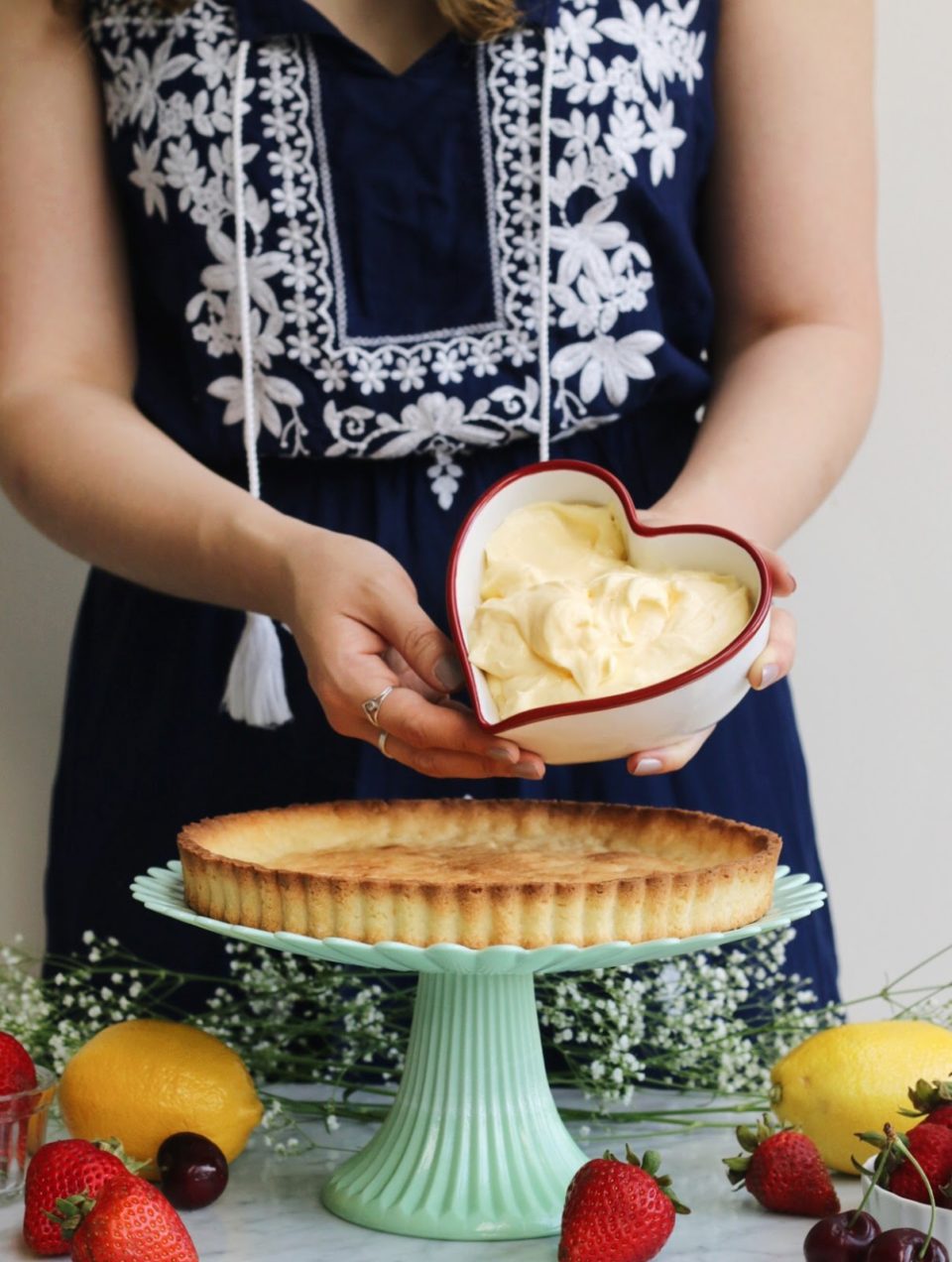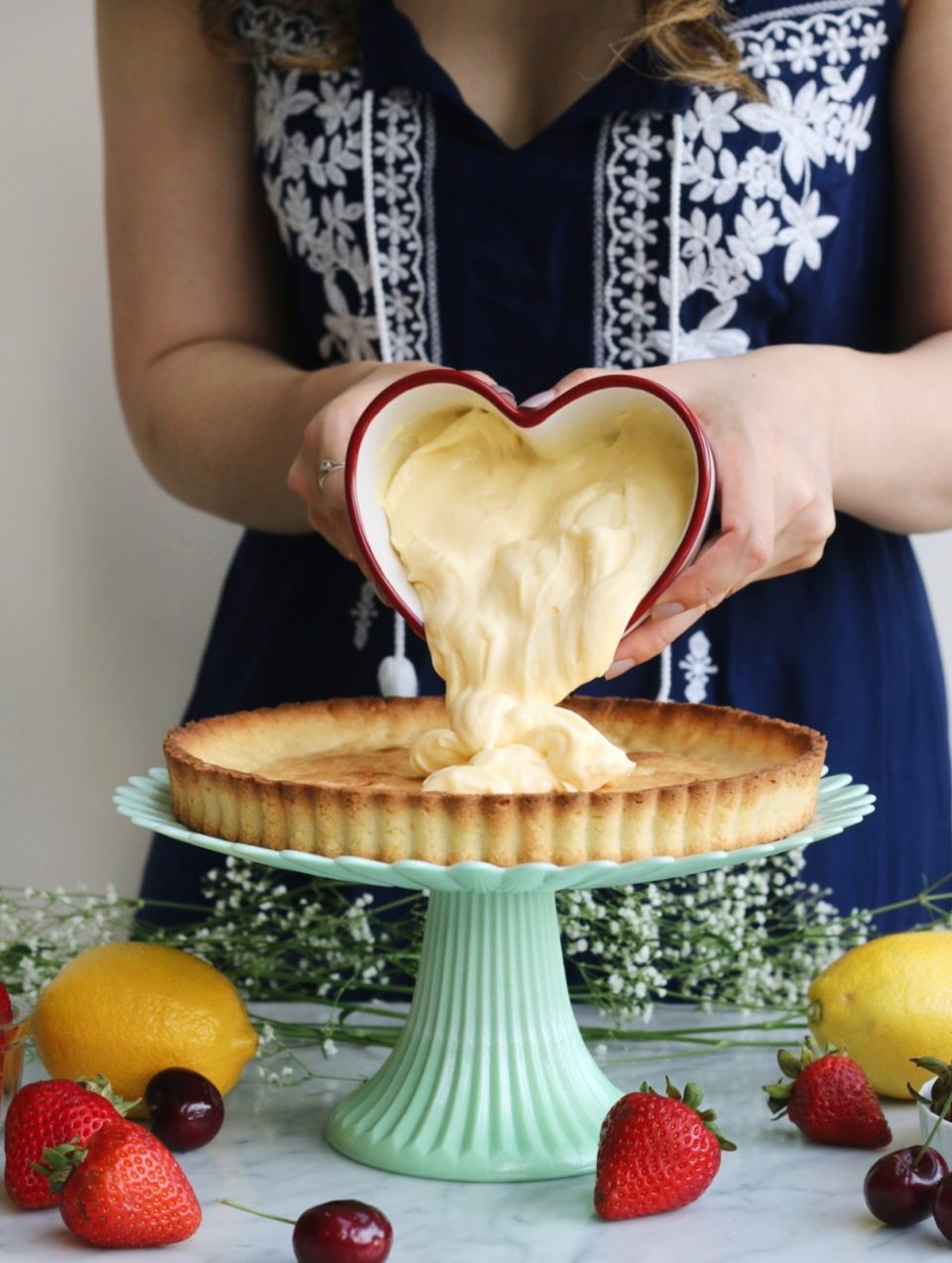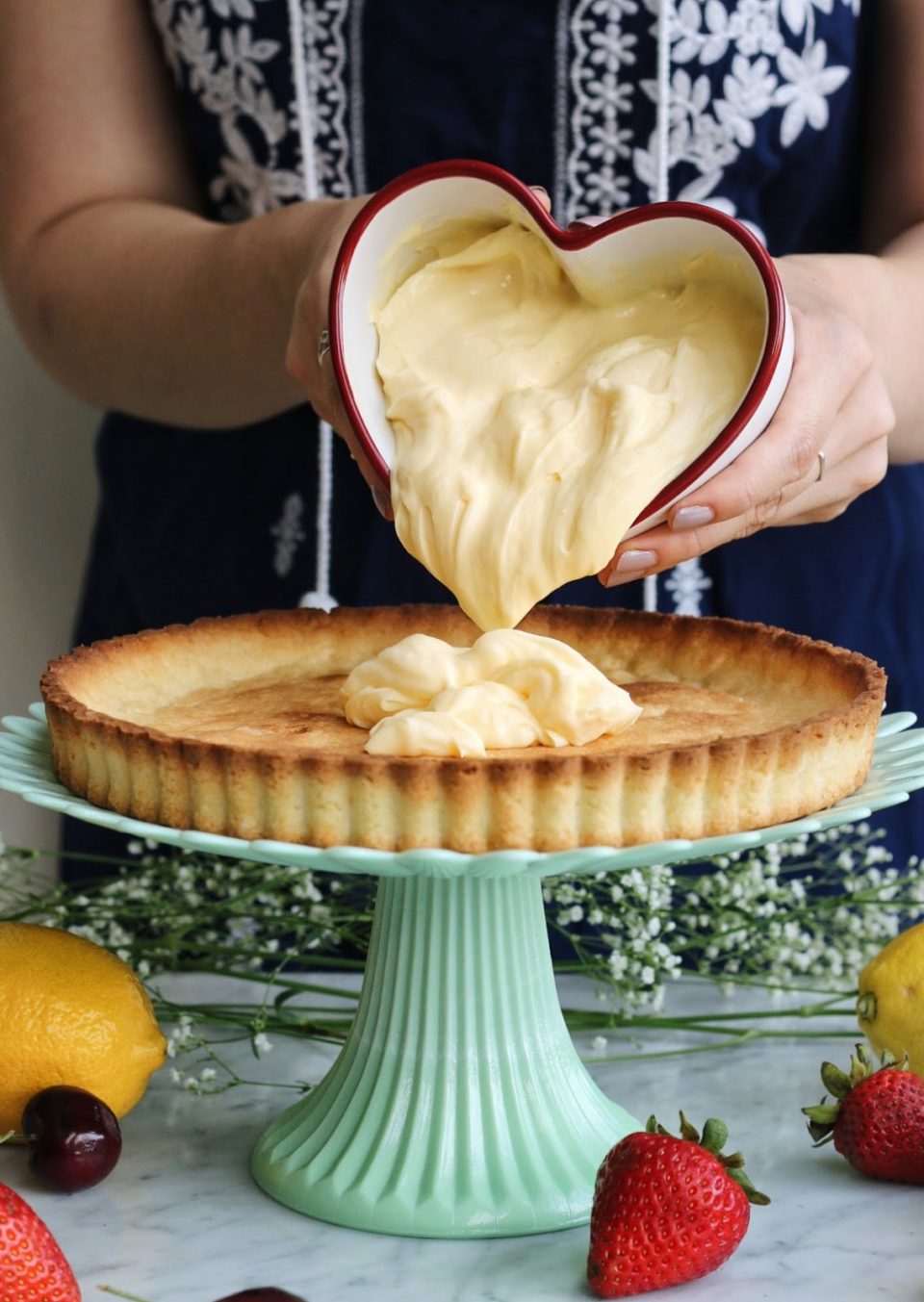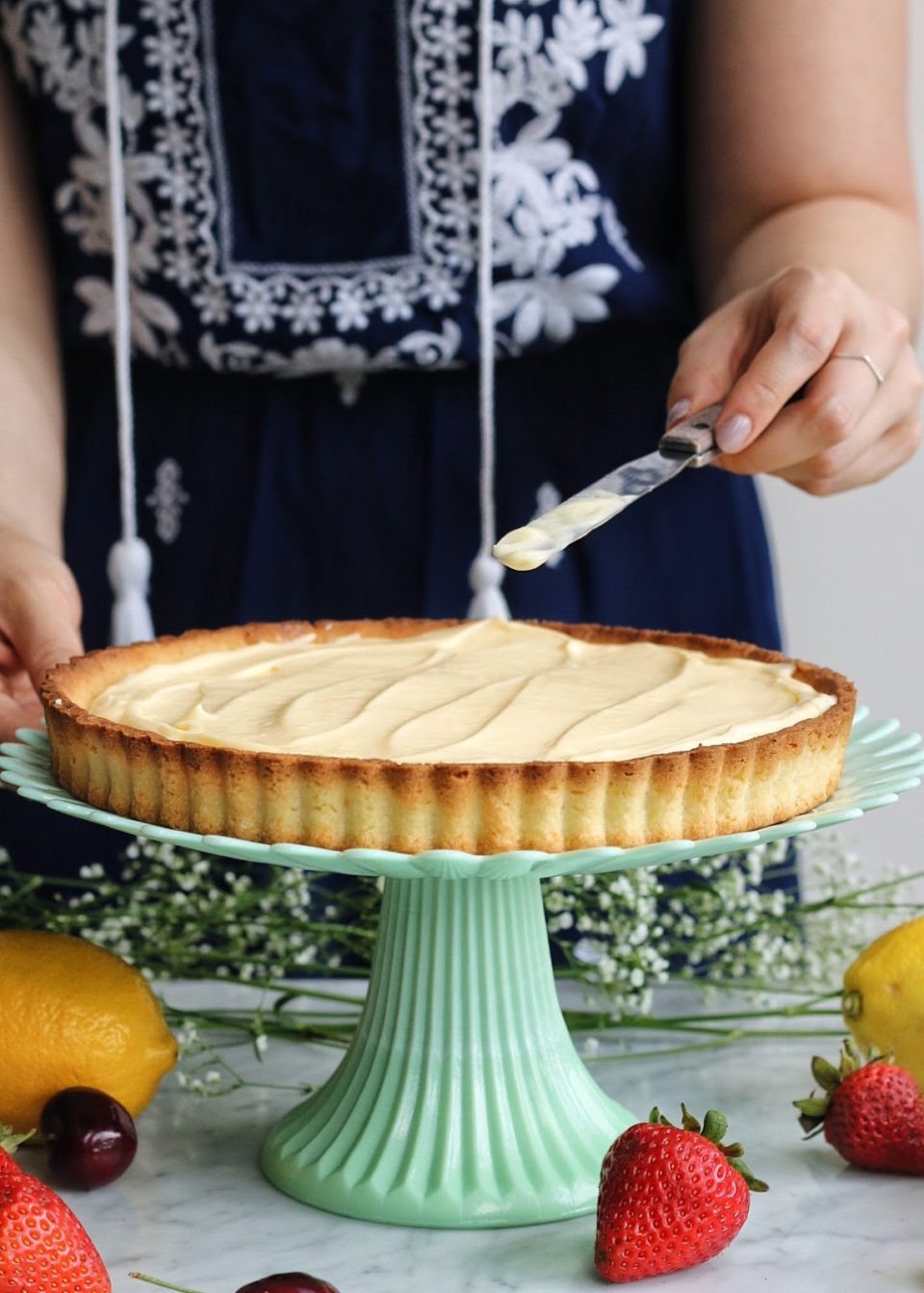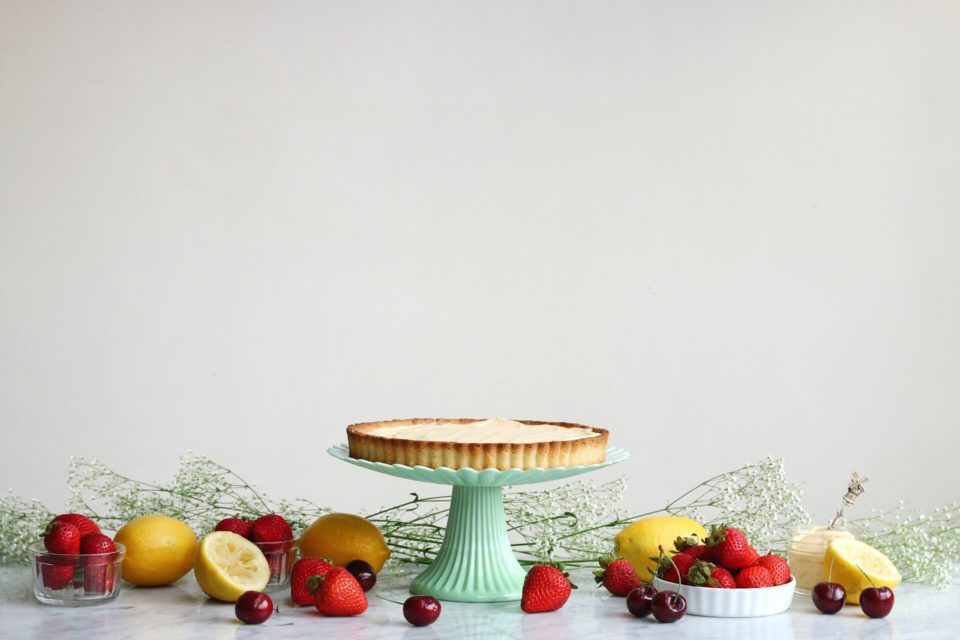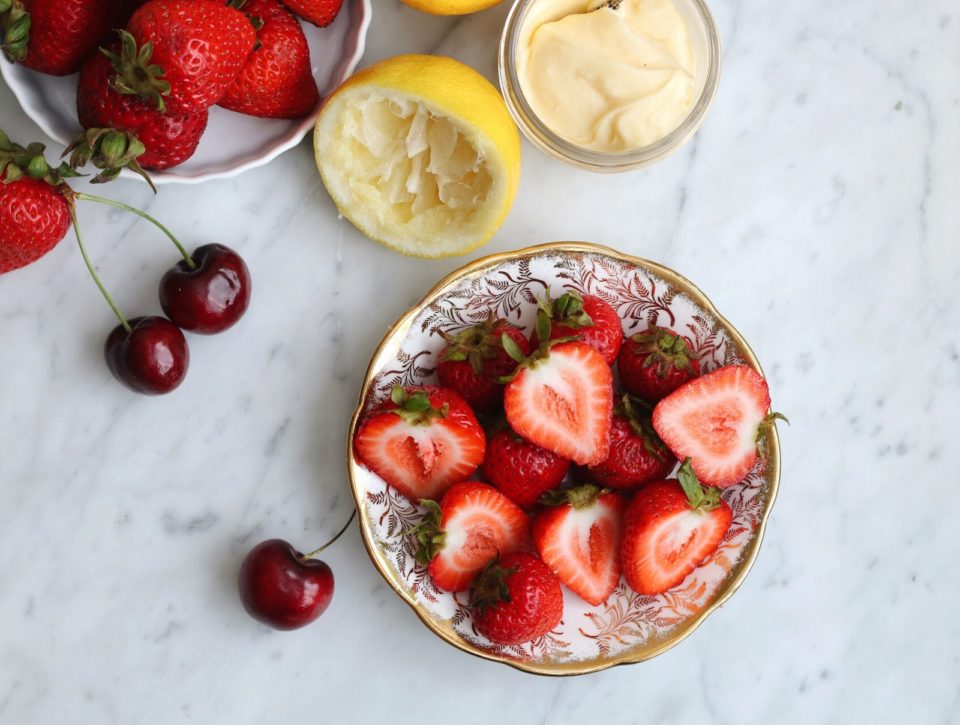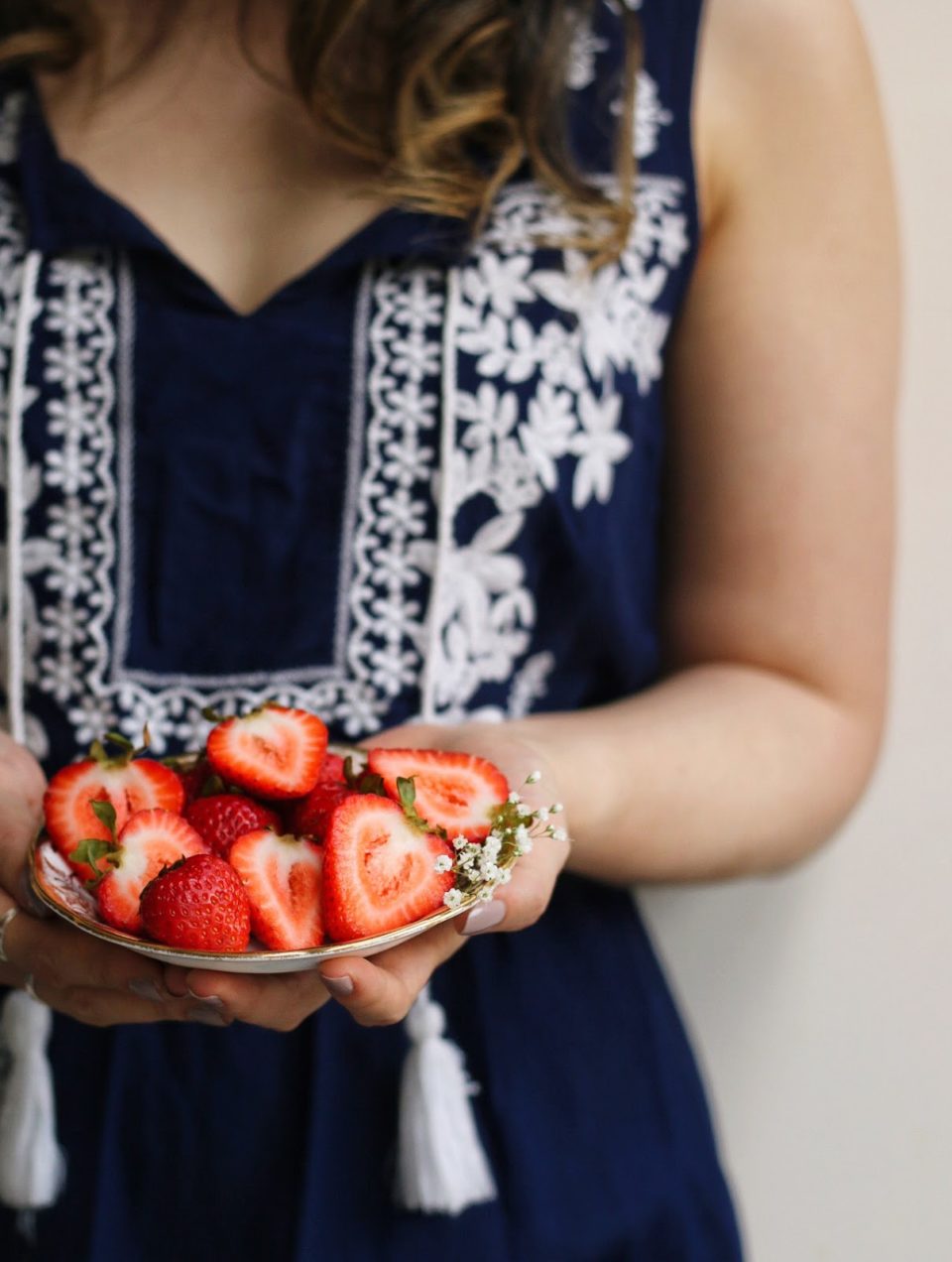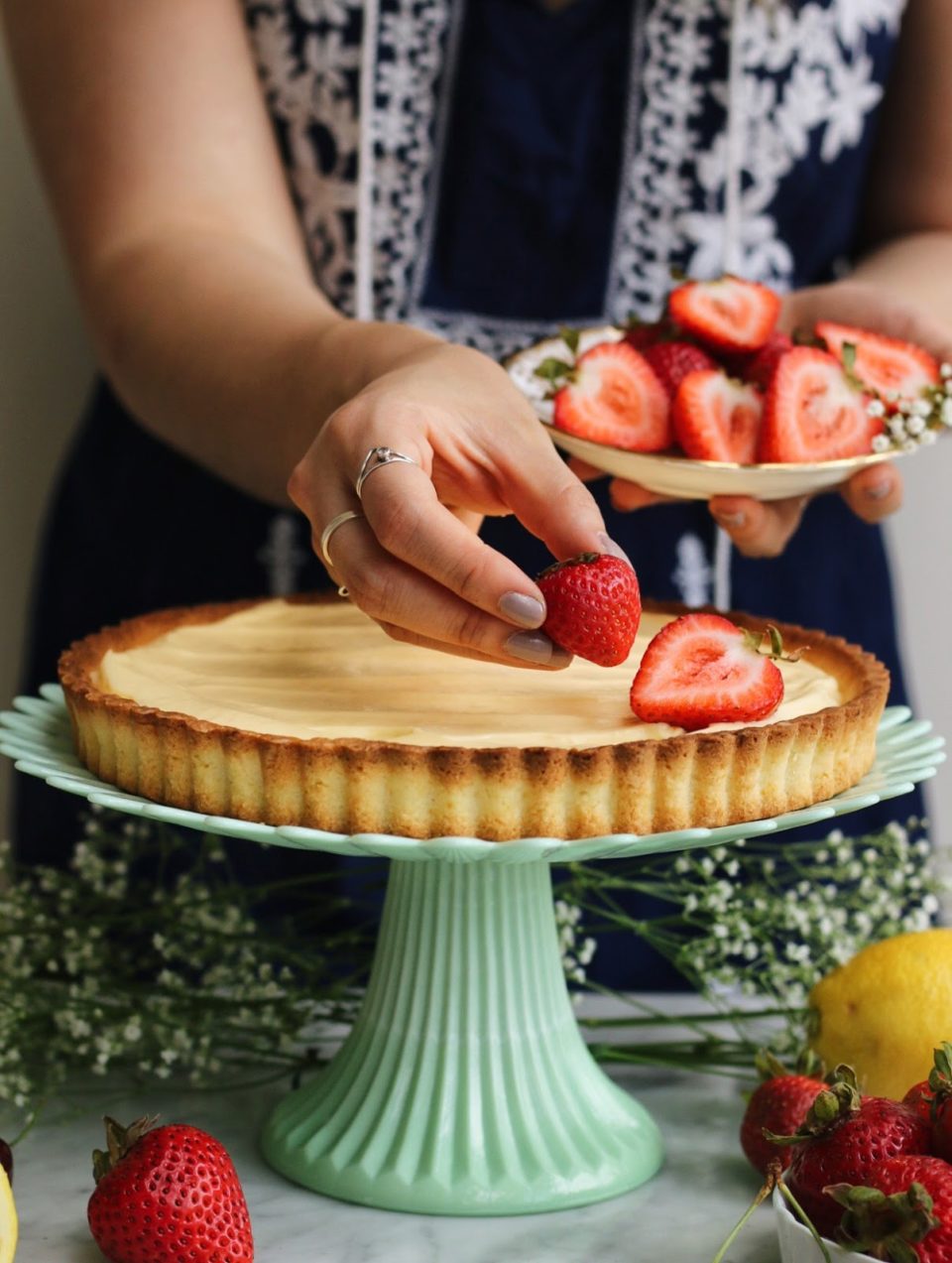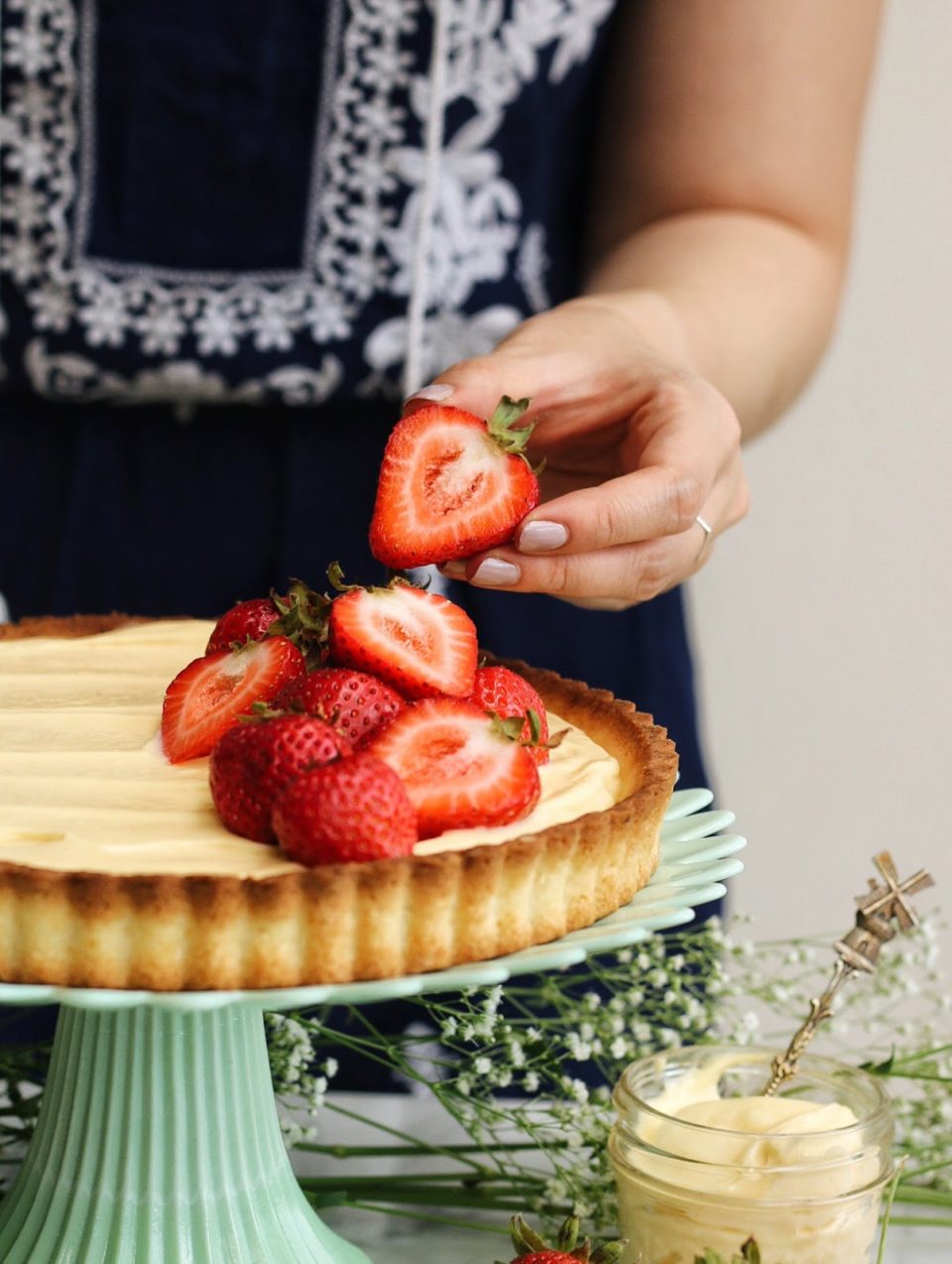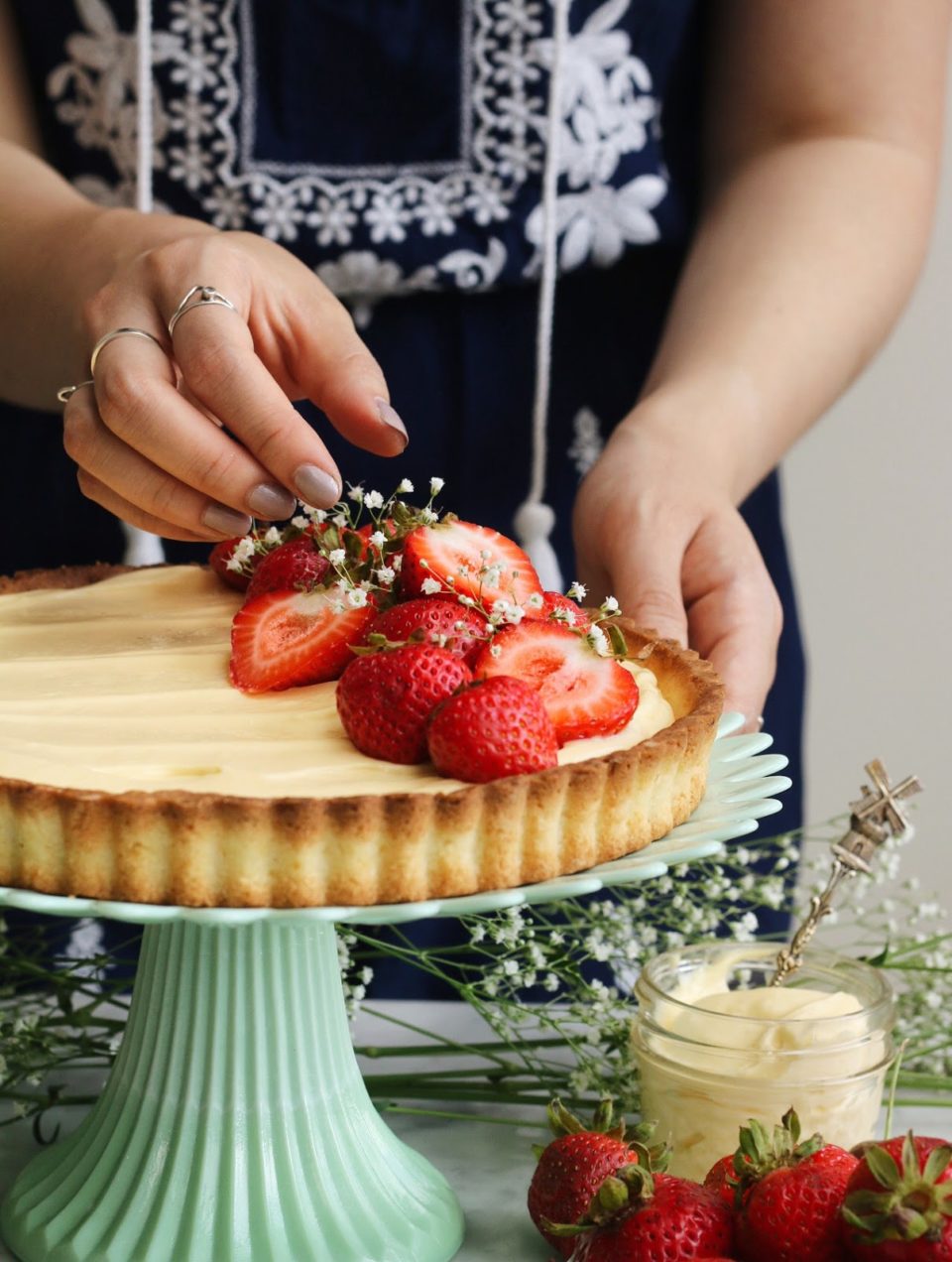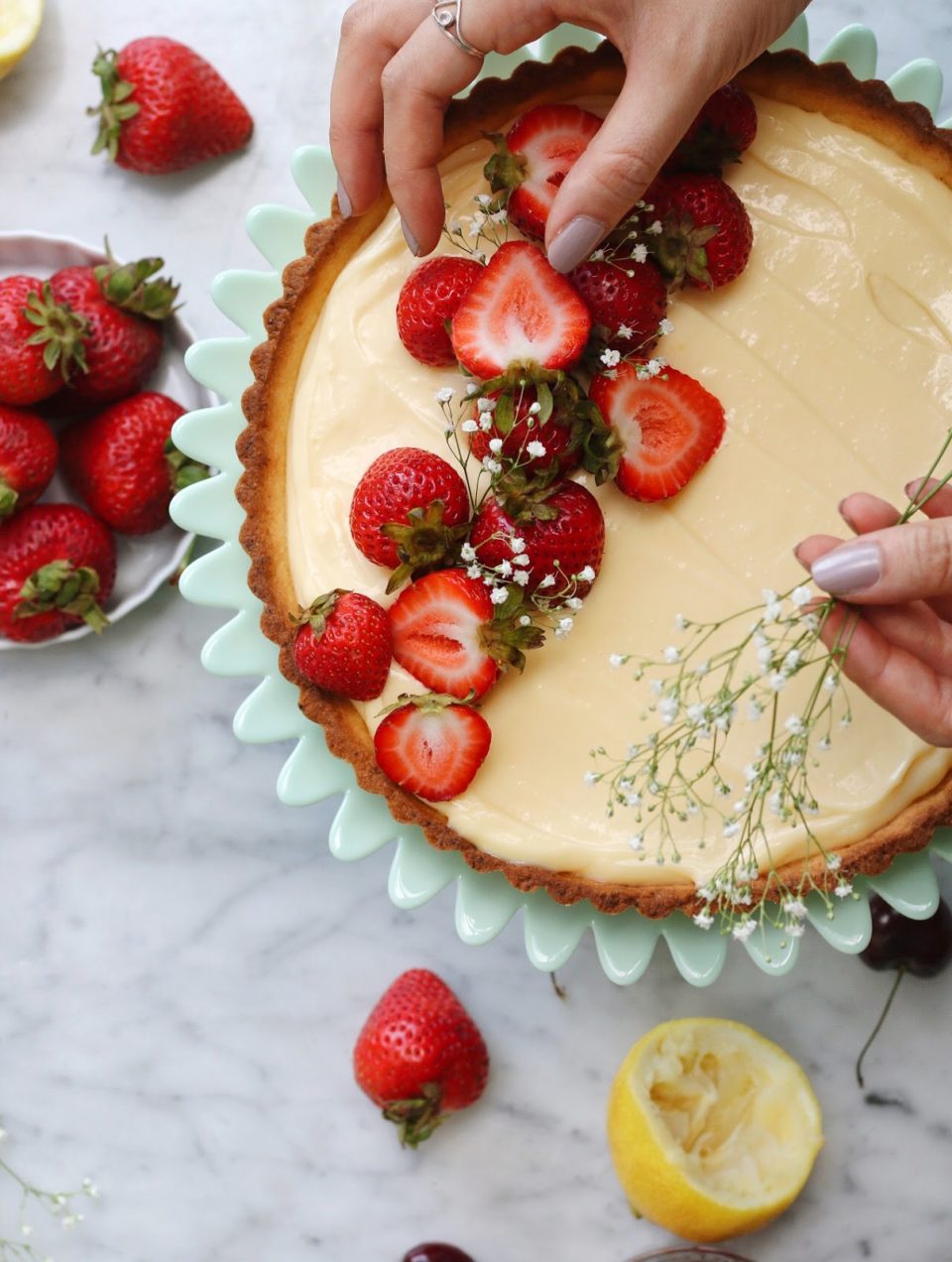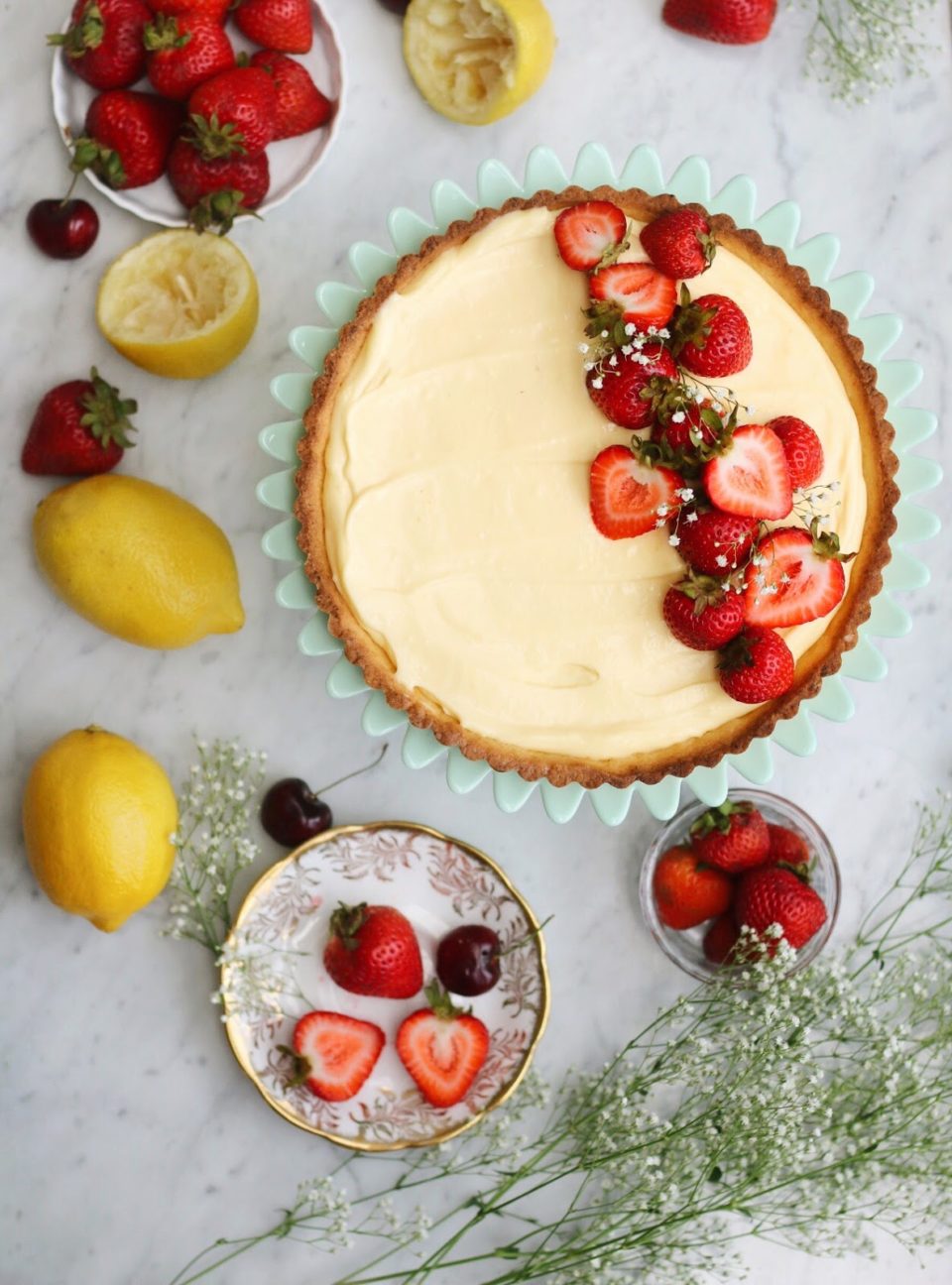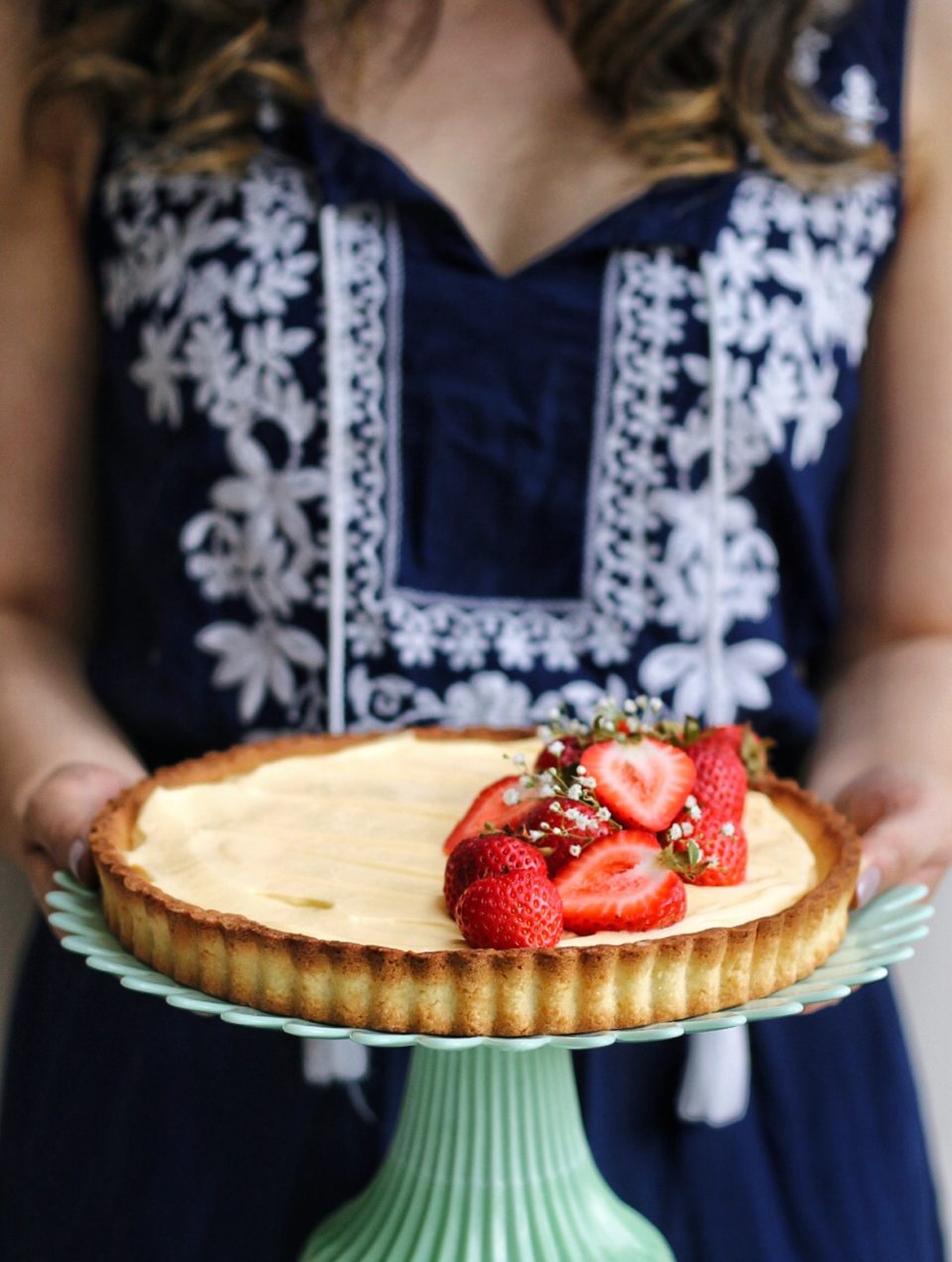 Ingredients
Pâte Sablée
8

tablespoons

unsalted butter

,

room temperature

1/3

cup

powdered sugar

1

large egg yolk

1/2

teaspoon

salt

1 1/4

cups

all-purpose flour
White Chocolate Coating (Optional, but so delicious!)
Tartine Lemon Cream
1/2

cup

and 2 tablespoons freshly squeezed lemon juice

,

approx. two large lemons

3

large eggs

1

large egg yolk

3/4

cup

granulated sugar

A pinch of salt

1

cup

cold unsalted butter

,

cut into 1-inch cubes
Instructions
Pâte Sablée
Beat the butter and powdered sugar in the bowl of a stand mixer until creamy.

Beat in the egg yolk and mix until fully combined.

With the mixer on low speed, beat in the salt and flour just until the dough comes together and there is no more visible flour. Careful not to overmix. Remove dough from the bowl and press the dough into the tart pan, making sure it is evenly distributed (watch out for the edges of the tart pan!). Using a fork, prick the bottom of the tart shell to prevent the bottom from puffing up when baking.

Wrap the pan loosely in plastic and chill 30 minutes.

Bake the tart shell at 410F or until the crust is golden brown (approximately 15 minutes). Remove carefully from oven and let rest on a wire rack. Let cool completely before filling with lemon cream.
White Chocolate Coating
Using a double boiler method or carefully with a microwave, melt half a cup of white chocolate. Using a pastry brush, brush a thin coat of white chocolate onto baked and cooled tart shell. Let chocolate cool completely before filling with lemon cream.
Tartine Lemon Cream
Create a double boiler with a  heavy-bottomed saucepan and glass bowl. Place over medium heat, and bring the water to a simmer. Make sure the bottom of the bowl does not touch the water.

Combine lemon juice, three large eggs plus an egg yolk, sugar, and a pinch of salt in a glass bowl. Whisk until the mixture becomes very thick. Be sure to never let the egg yolks and sugar sit together for more than a moment without whisking. We do not want sweet scrambled eggs!

After 10 – 12 minutes, remove the bowl from over the water and let cool on a wire rack for 15 – 20 minutes

Using a blender, blend a cup of unsalted butter a few cubes at a time into the lemon curd. Blend well after each addition of butter and make sure the cubes are fully incorporated before adding the next few pieces. The cream will start to turn pale yellow and have a nice creamy and viscous (I love that word!) consistency.

Once the butter has been fully incorporated, cover the surface of the lemon cream with a layer of plastic wrap and refrigerate for 1 – 2 hours before serving.

To assemble, transfer lemon cream into baked pie shell. Decorate with berries.

Serve chilled.
Reader Interactions