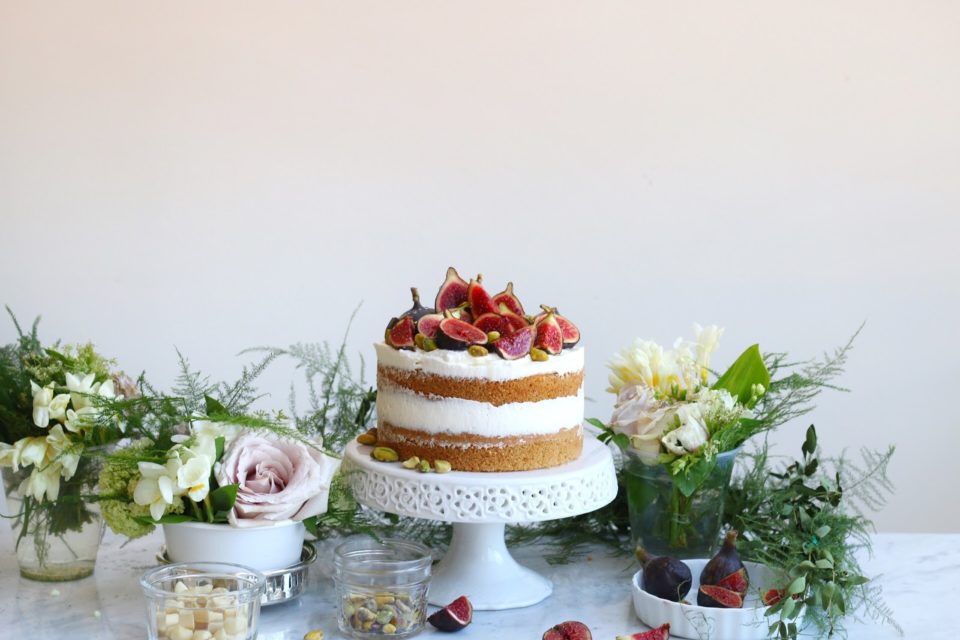 I am a bit embarrassed to admit this but I only had my first fig two years ago. My coworker brought in a box of figs and offered me one. I was put off by its weird wrinkly matte skin so I bit into it with this unattractive wrinkled up nose kind of look on my face, with much resemblance to the fig itself. As I continued eating, I was getting so intrigued by its vibrant and fleshy interior. Then I lost it. I lost all control and downed the other four in the box. Before I continue talking all things fig cake, can we take a moment to talk about how come figs come in a box of only five or six figs but can still cost to an upwards of $7? What is this devil magic. But real talk, take my money. Give me the figs.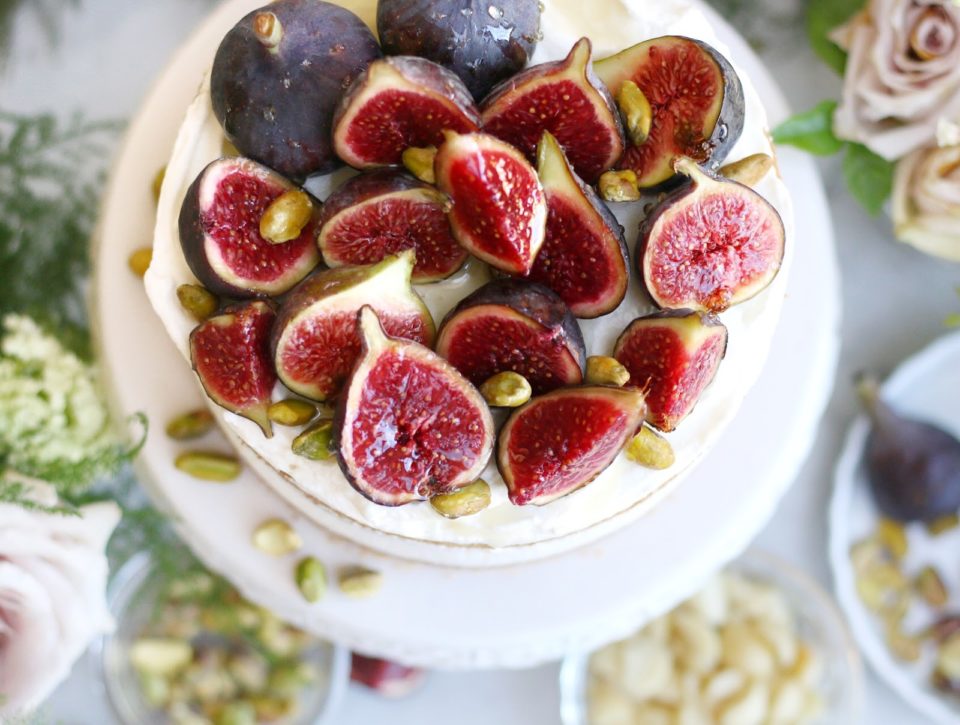 Let's back track a little. Why olive oil cake? Why not stick to butter since it is an ingredient of the gods? To answer that question, I have to talk about May 2014. I was in New York and was eating everything the city had to offer. When I was en route to Central Park, I stopped by Abraço for a quick morning snack. I saw the olive oil cake in the pastry case and remembered reading somewhere that it is a must-try. I ordered it along with an iced latte and sat down on one of the wooden benches by the storefront. The olive oil cake looked unassuming but after the first bite, I was in love. It was so incredible moist, flavourful, and had the most tender crumb. I promised myself that I would look up the recipe or the recipe for something similar when I got back to Vancouver.
Luckily there were many versions of olive oil cake on the internet, but I managed to find the Abraço recipe that Bon Appetit published. I have made the cake in loaf forms quite a few times but found that it was never as flavourful as I remembered it being. The citrus flavours were never strong enough for someone to notice it. The recipe calls for adding the citrus zest in with the olive oil but the last time I made it I used my fingers to rub the zest with the sugar first, before adding it to the olive oil. It actually made quite a difference and the citrus became much more prominent! A bite of this cake sends me right back to the blistery hot summery day when I first had this cake on the wooden benches of Abraço.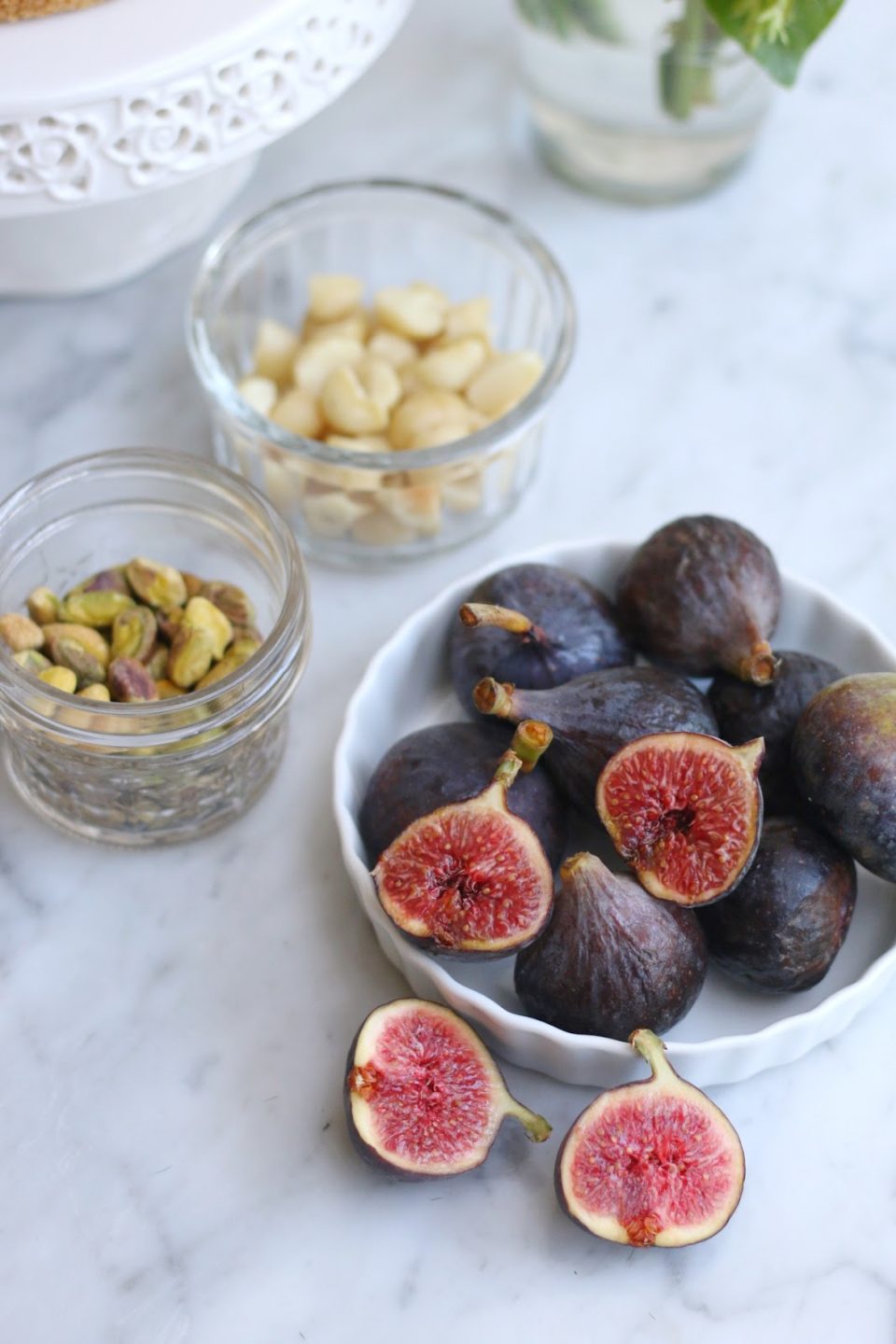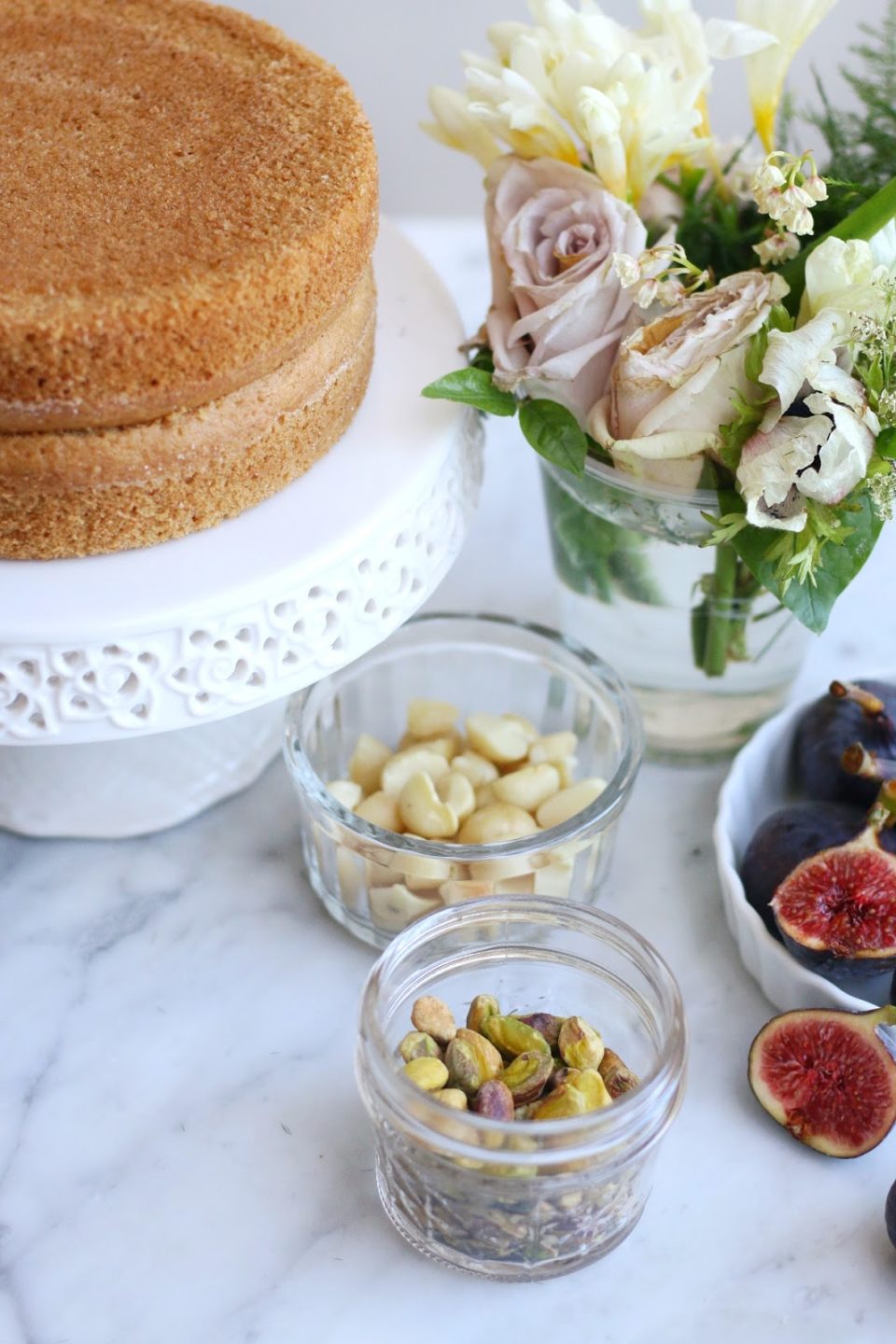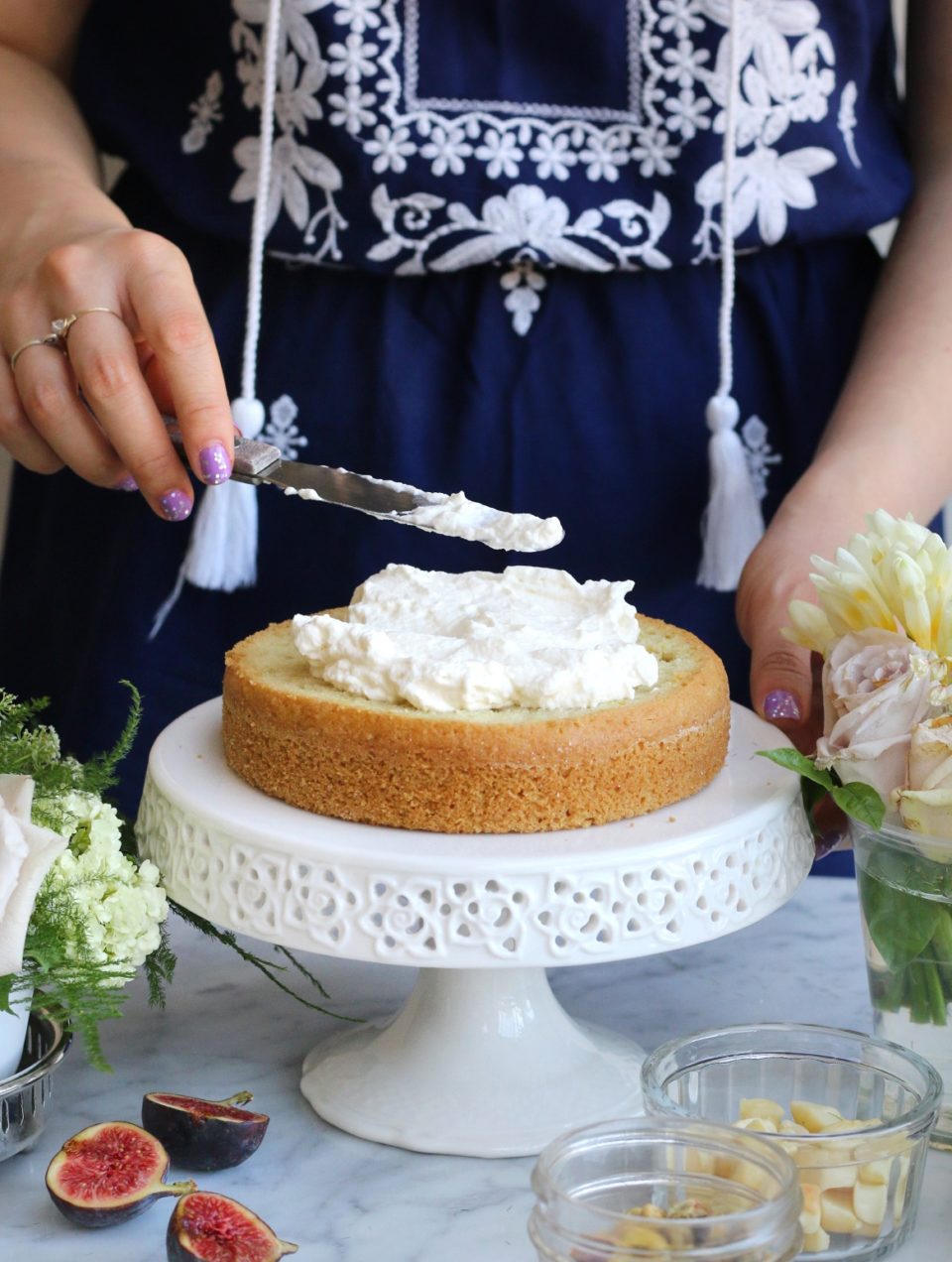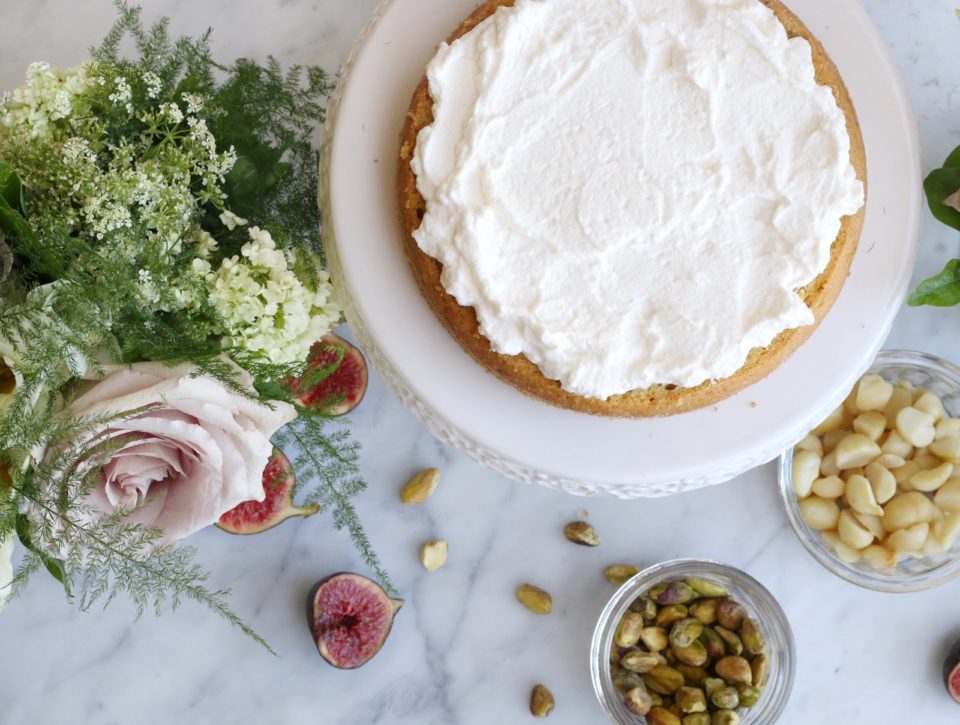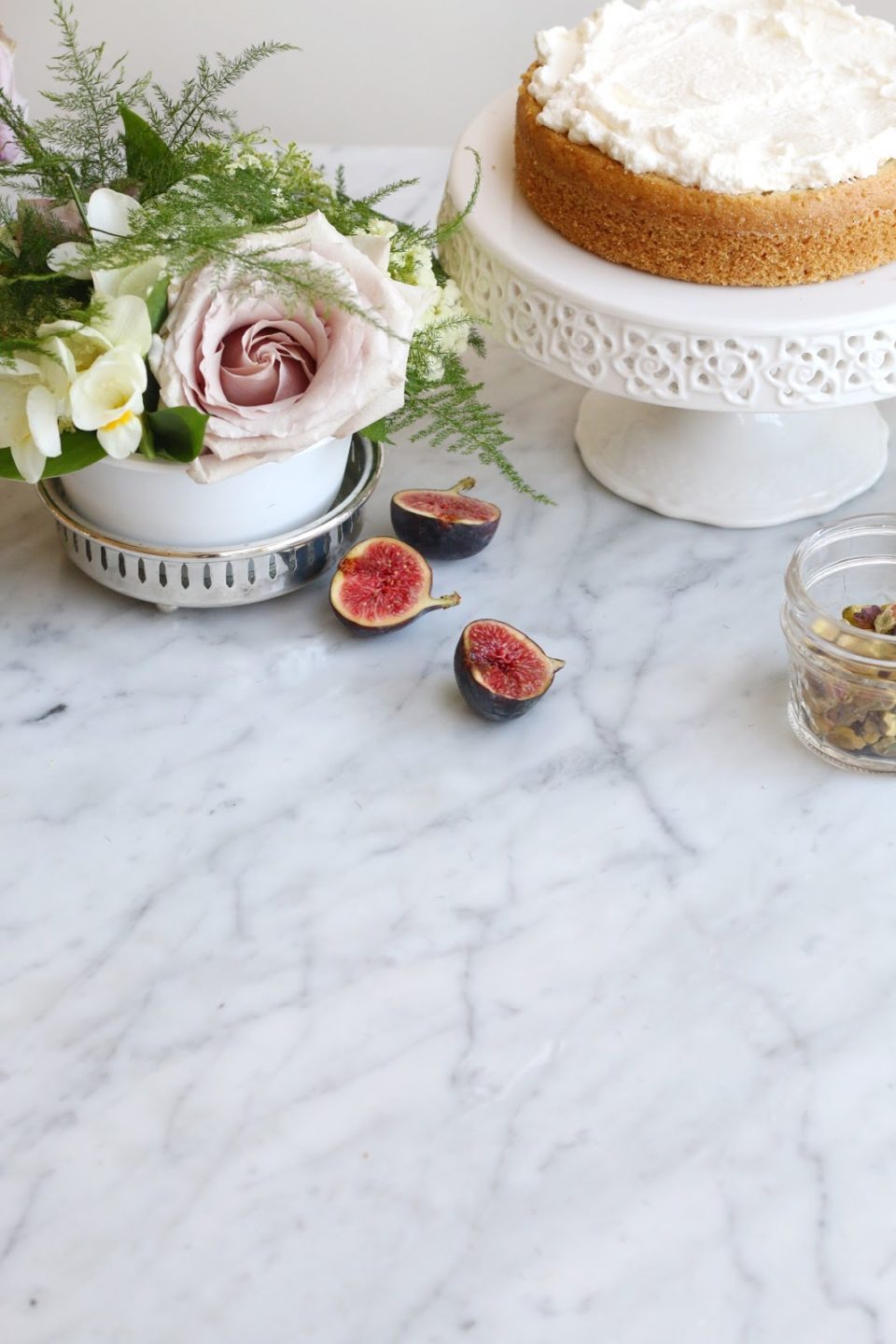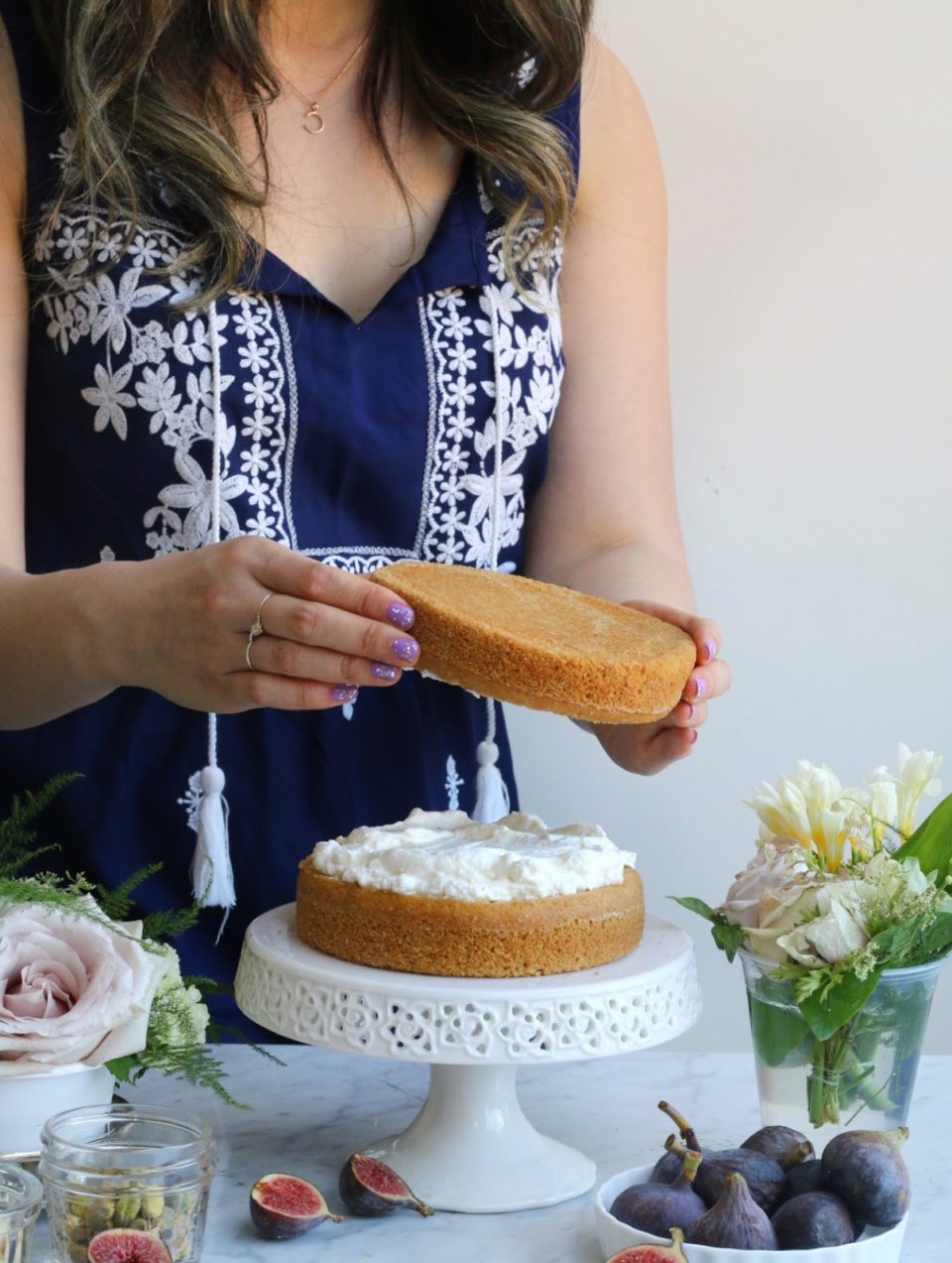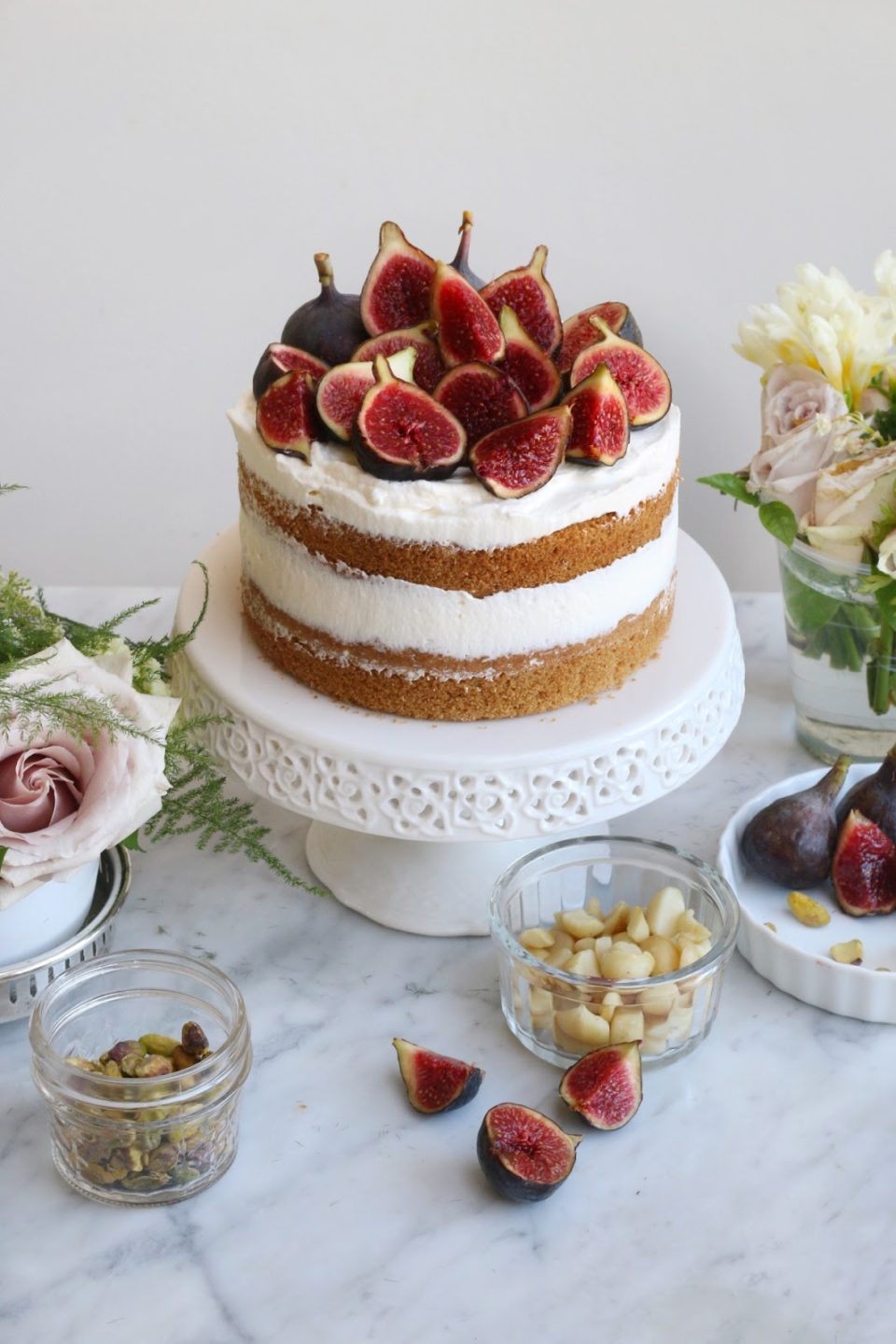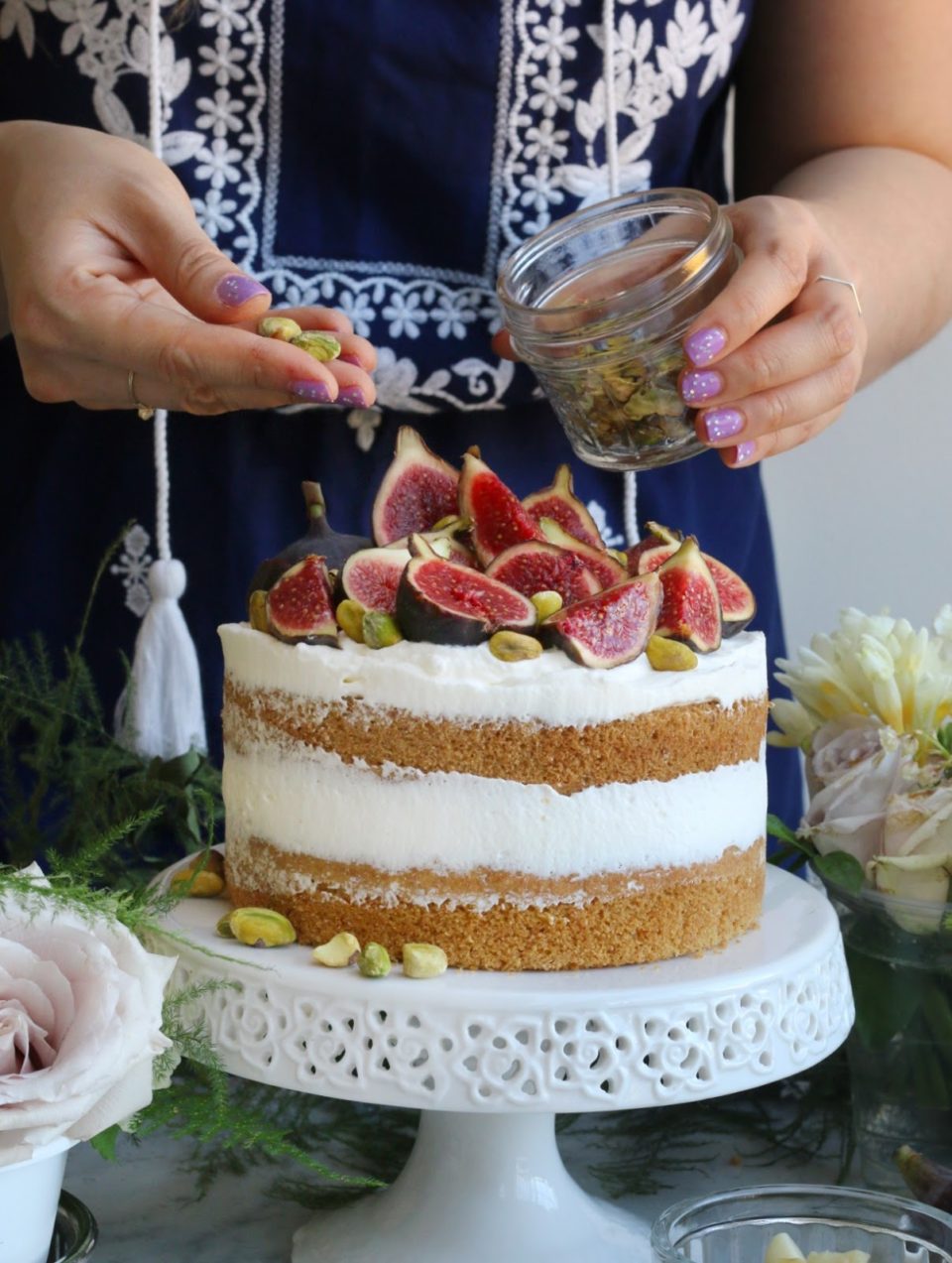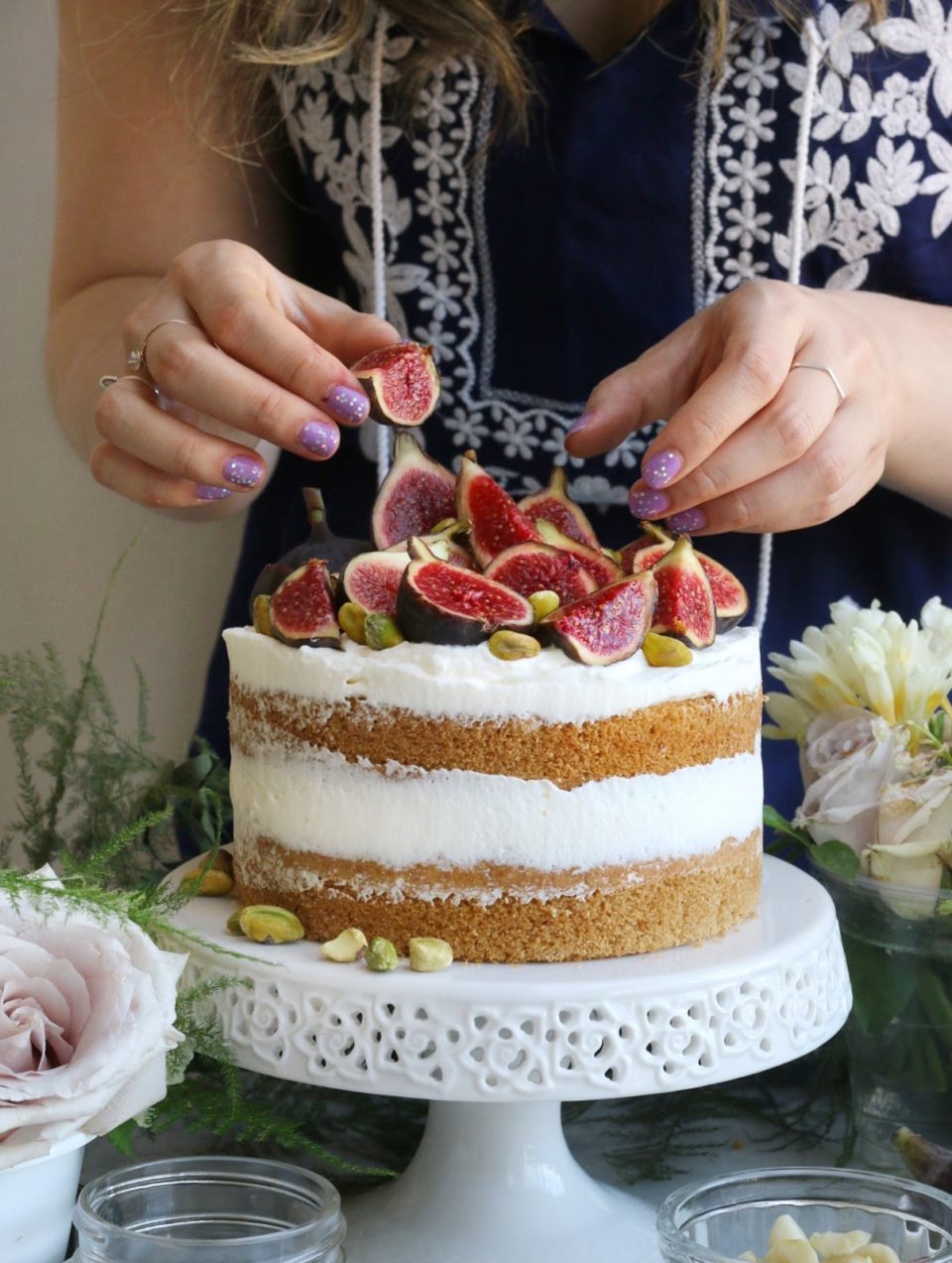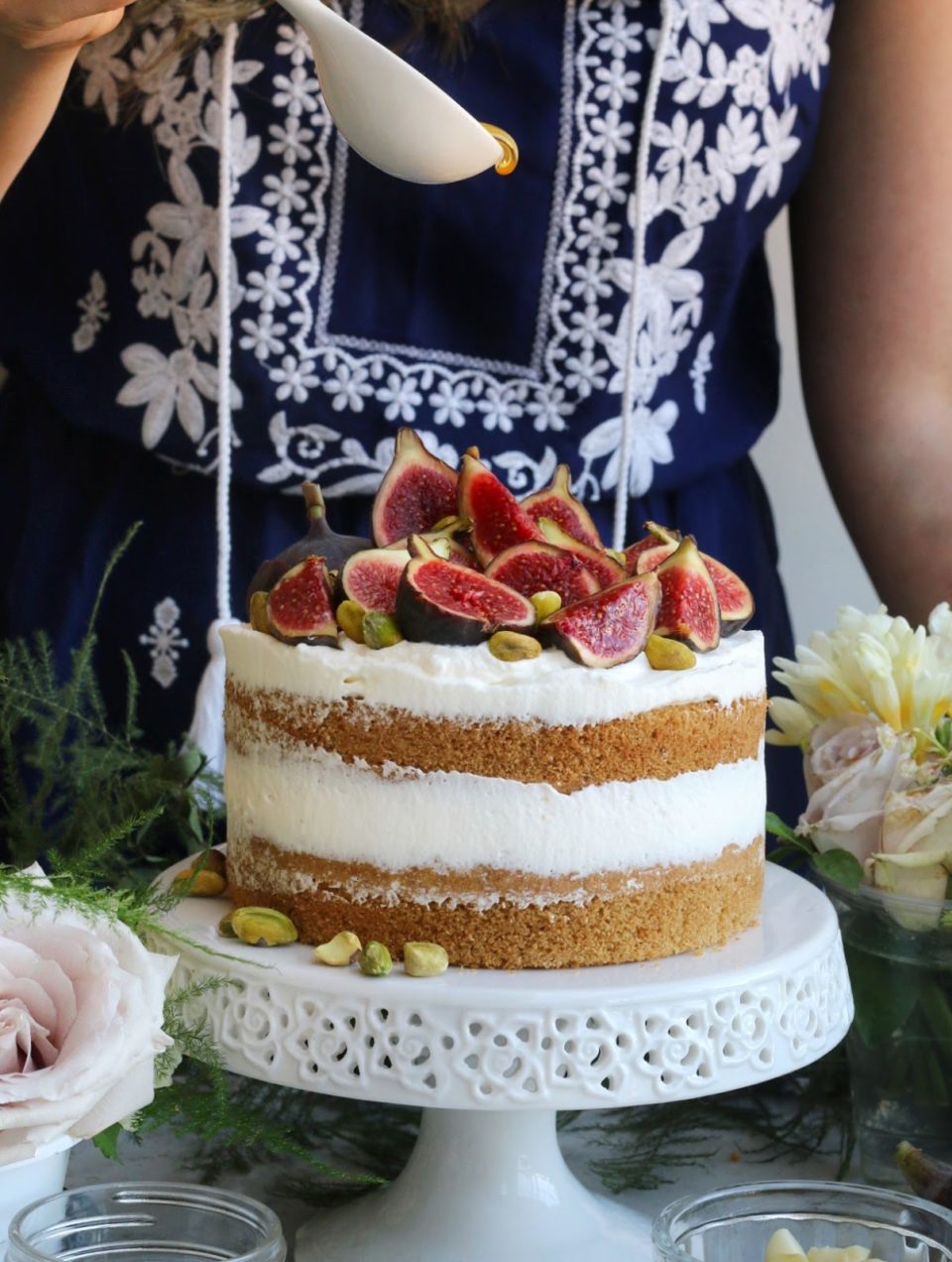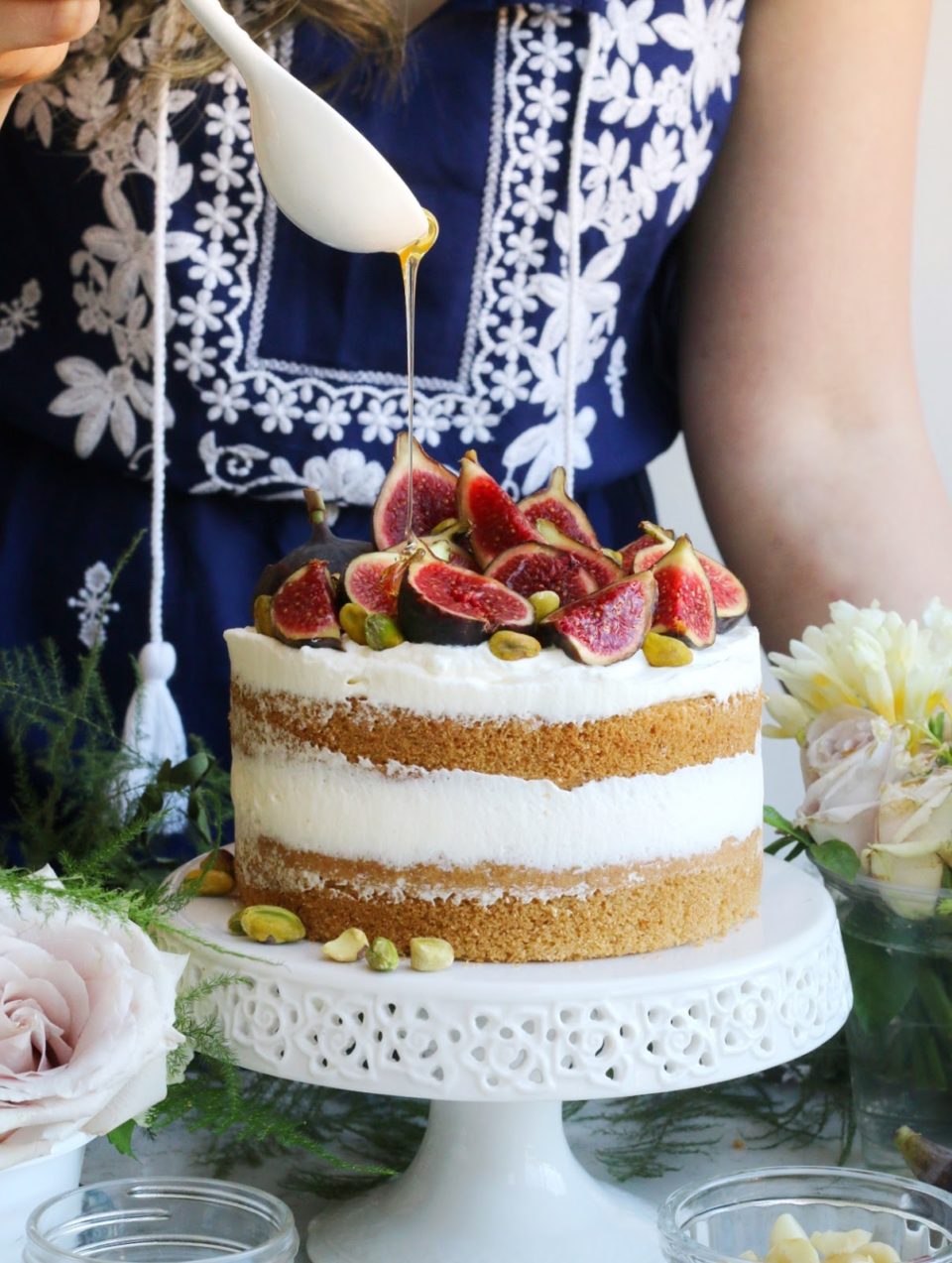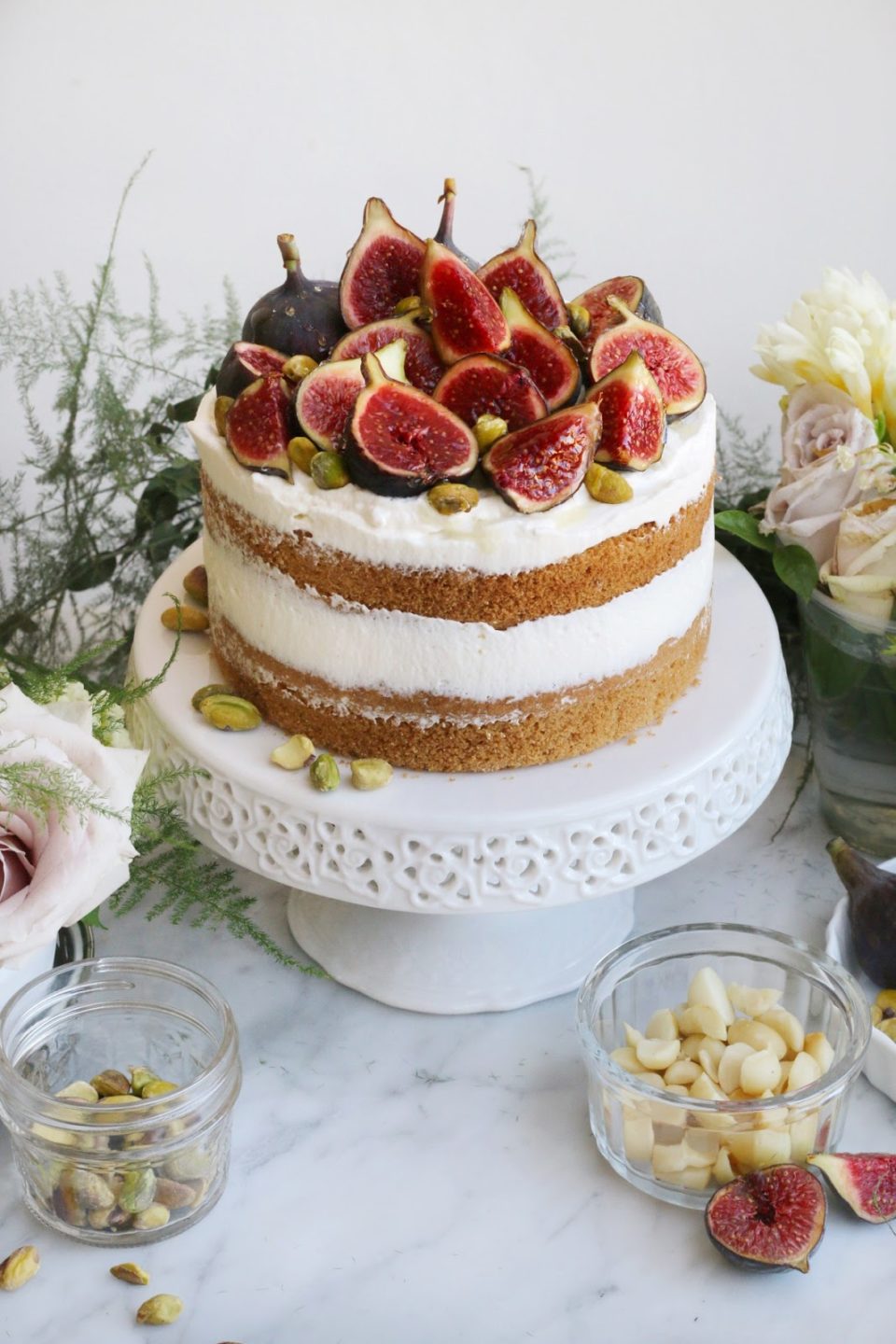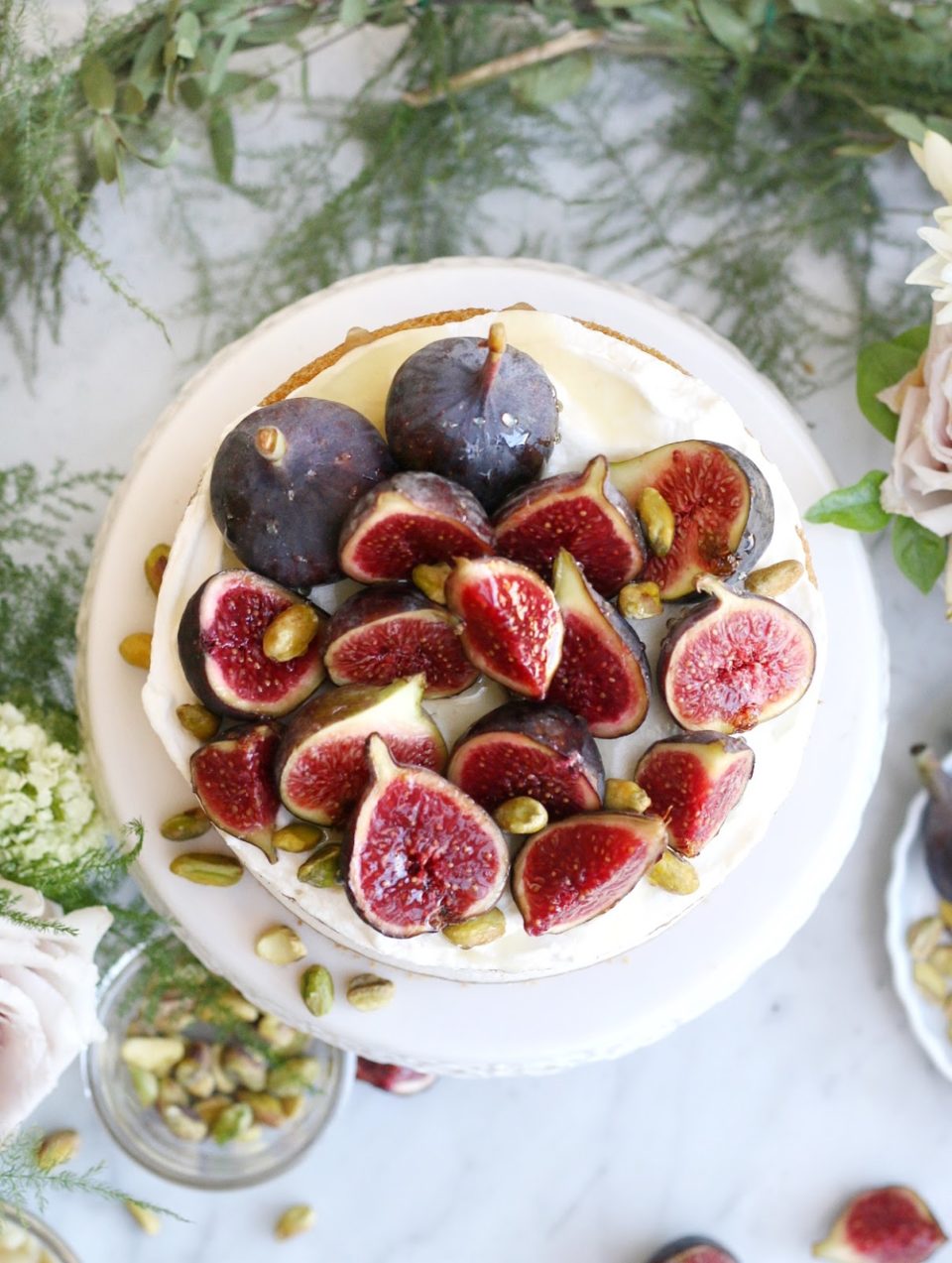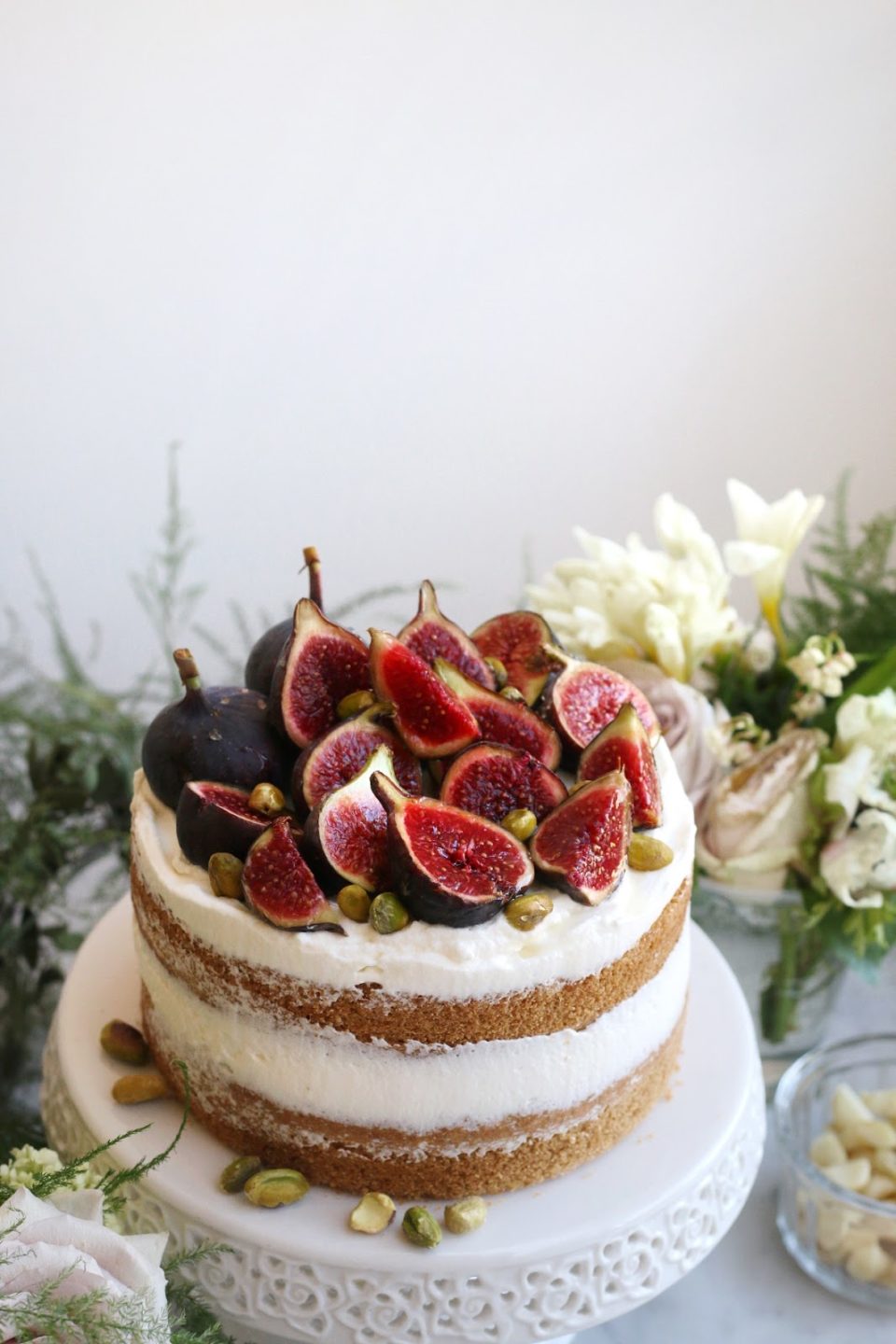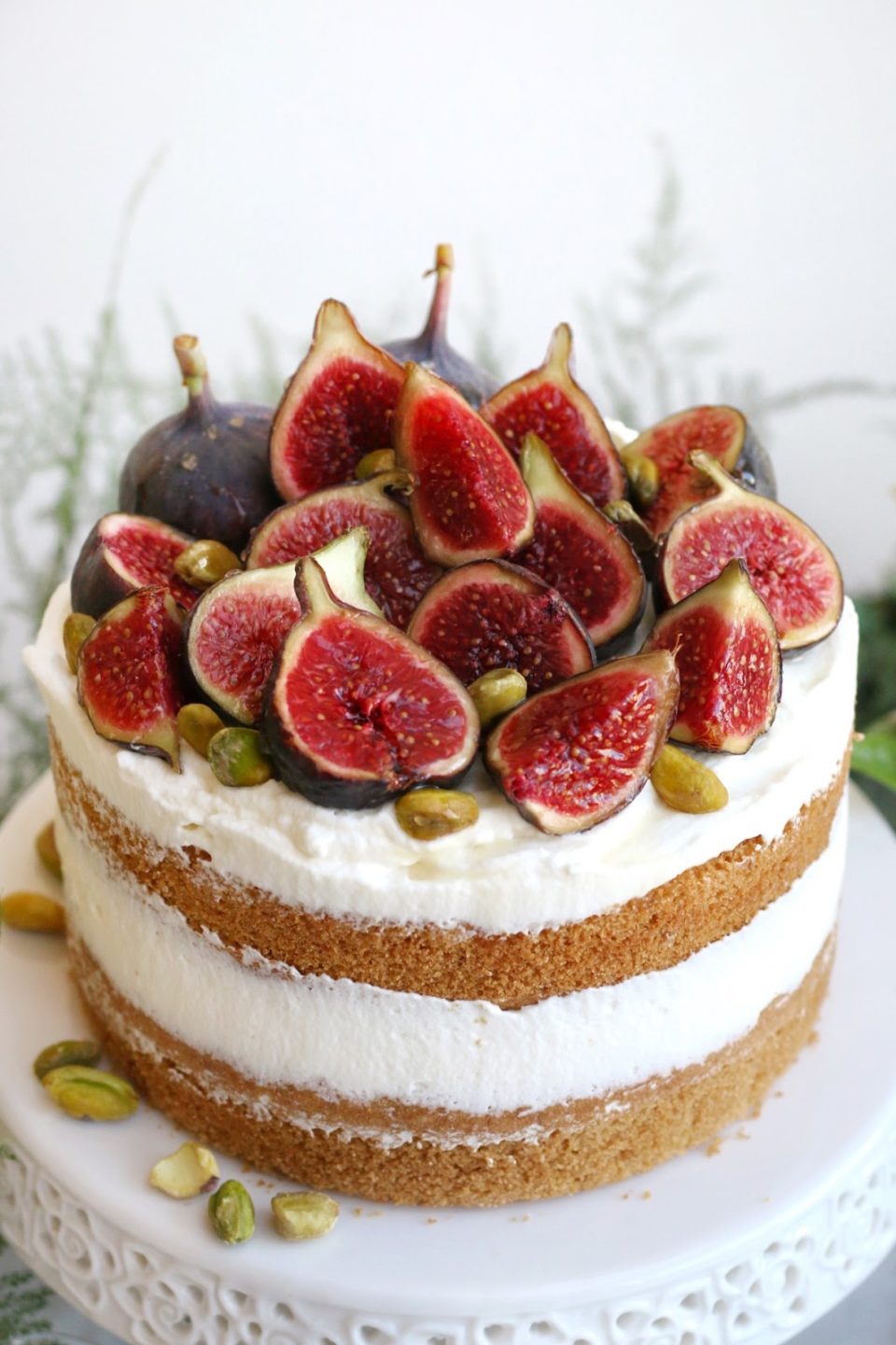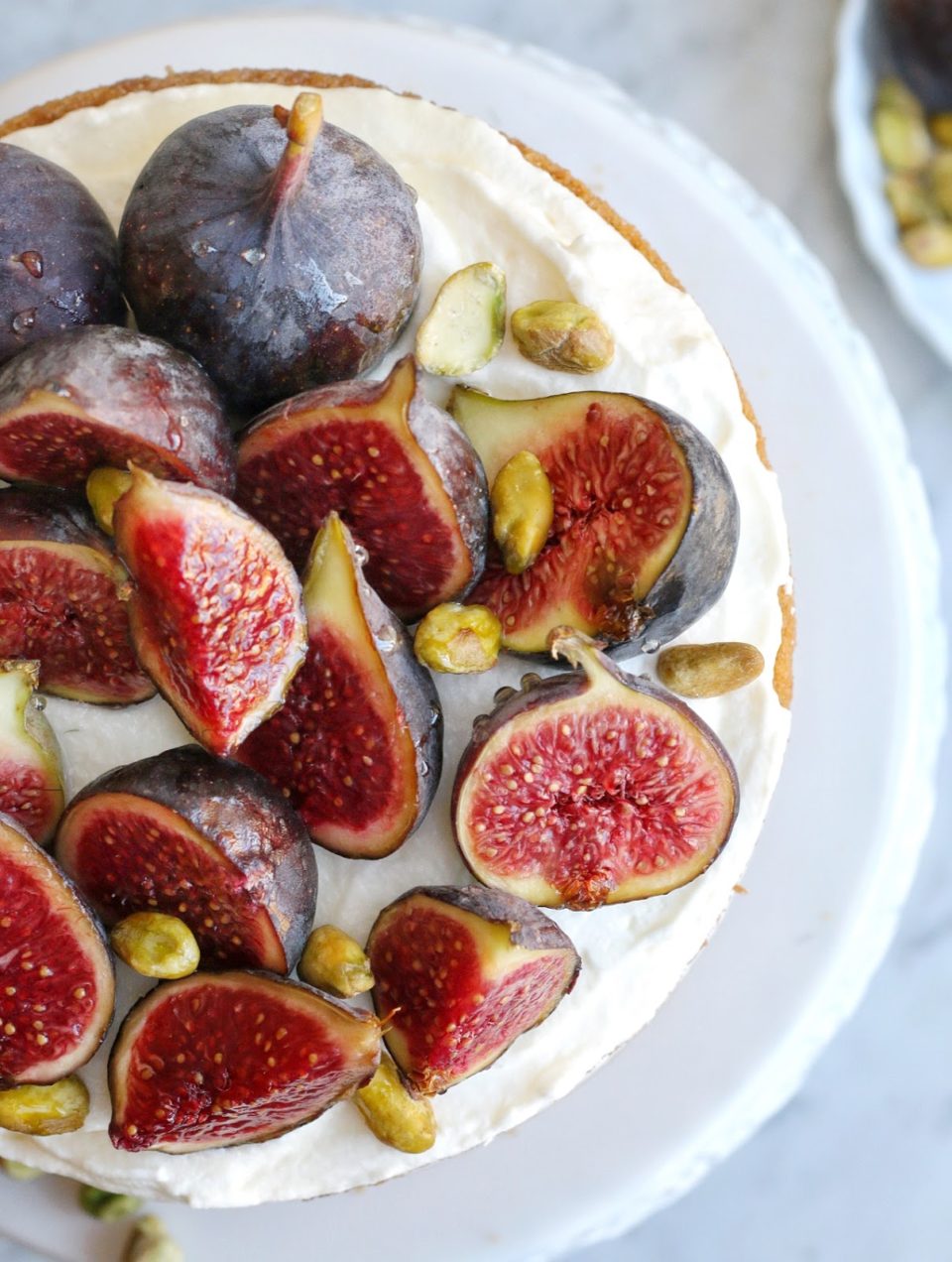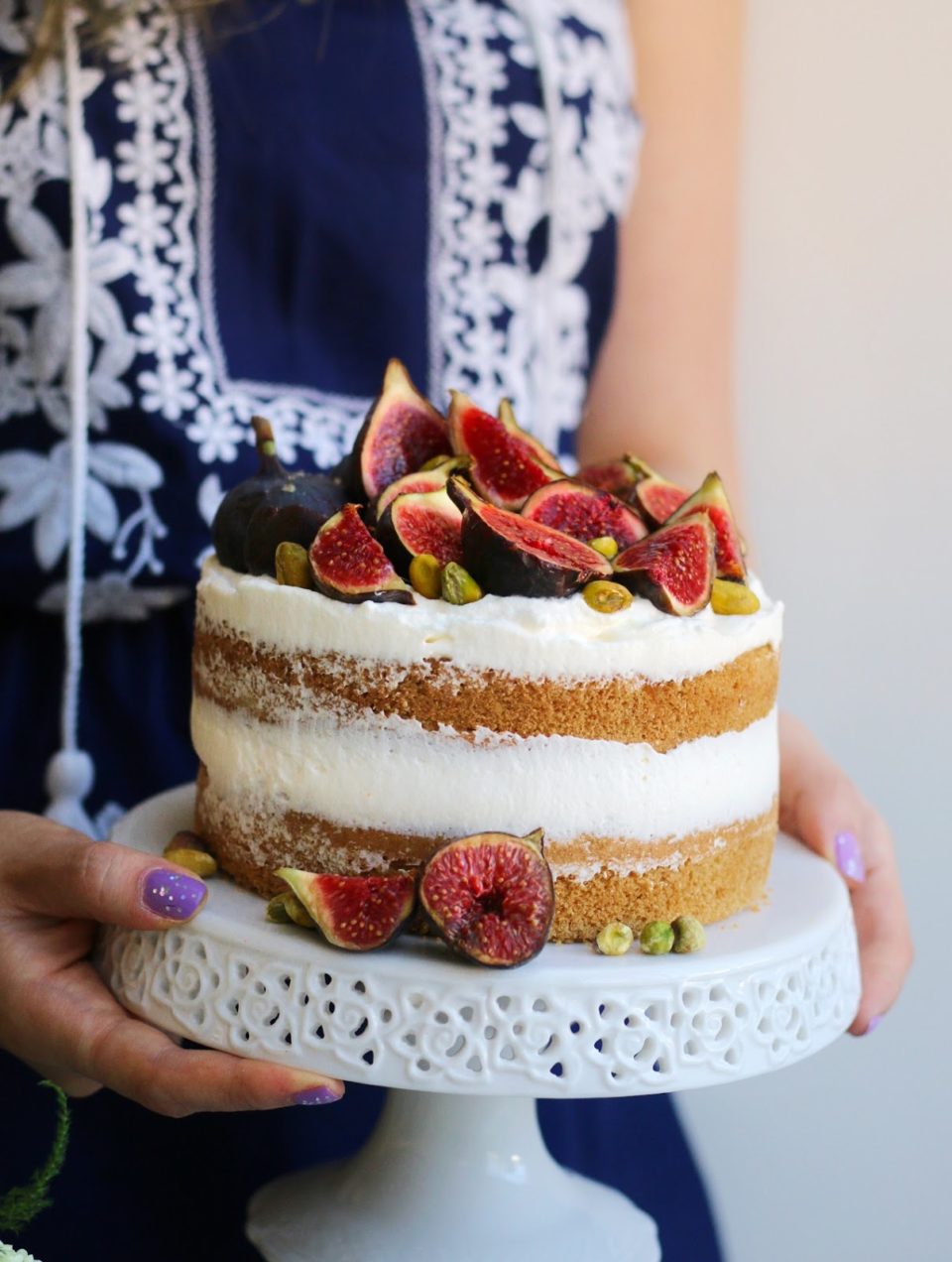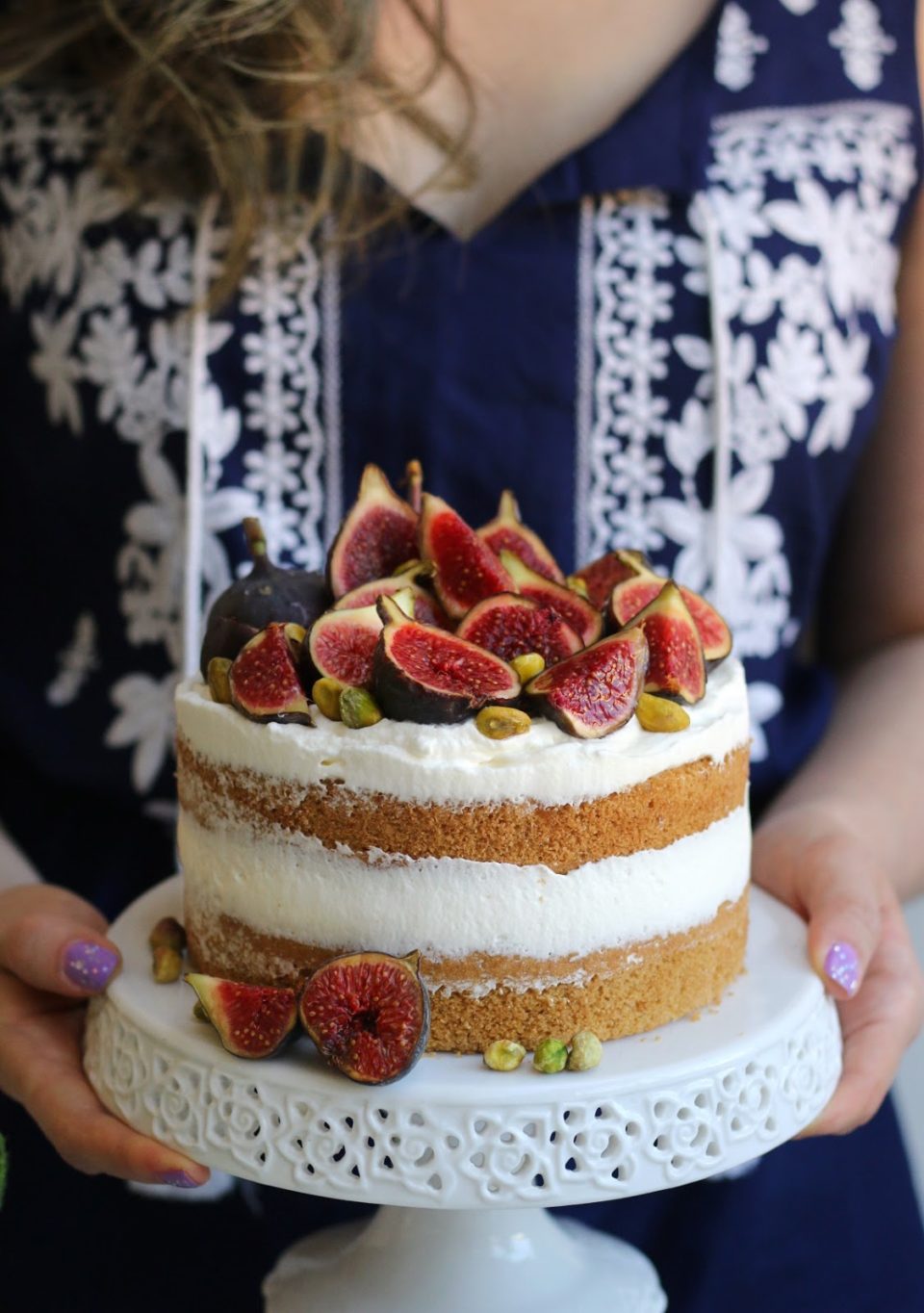 Ingredients
Citrus Olive Oil Cake
1 1/2

cups

all purpose flour

1/2

teaspoon

baking soda

1/2

teaspoon

baking powder

1/4

teaspoon

salt

1

cup

granulated sugar

2

teaspoon

finely grated orange, lemon, or grapefruit zest

2

large eggs

3/4

cup

milk

1/2

cup

mild-flavoured olive oil
Honey Whipped Cream
1

cup

whipping cream

1/3

cup

honey

Pistachios for garnish

,

optional
Instructions
Citrus Olive Oil Cake
Preheat oven to 325F. Grease two 6 inch cake pans.

Whisk together the flour, baking soda, baking powder, and salt in a large bowl. Set aside.

With your hands, rub the citrus zest with the one cup of granulated sugar. I found this produced a more fragrant citrus note compared to mixing the zest in the olive oil as the recipe suggests. Add in the remaining wet ingredients to this sugar mixture.

Slowly pour the wet ingredients into the dry ingredients. Gently mix the batter until everything is just incorporated.

Divide batter evenly into the two cake pans and bake for 30 – 33 minutes until tester inserted in the centre comes out clean.

Note: alternatively you can bake this as a loaf (like how Abraco does it!). Baking it in a standard loaf pan (roughly 9x5x3 inches) will take around 50-60 minutes at 325F.
Honey Whipped Cream
In a standing or hand mixer, whisk whipping cream until soft peaks form. Gradually pour in the honey and mix well.

Note: I find this cake much more delicious at room temperature.
Notes
Heavily adapted from Abraco's Olive Oil Cake recipe seen in Bon Appetit Magazine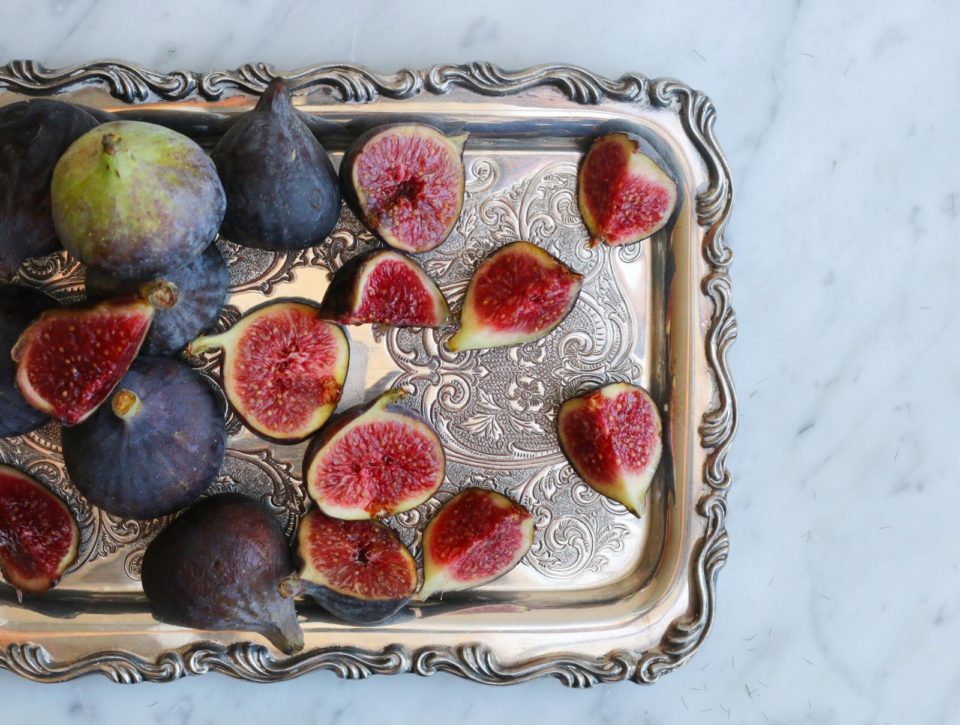 Reader Interactions